PHOTOS
Where's Daddy? Brangelina Daughter Vivienne Is NOT Handling The Split Well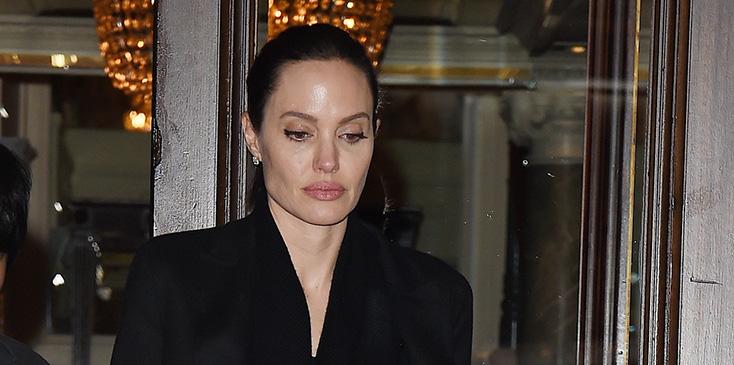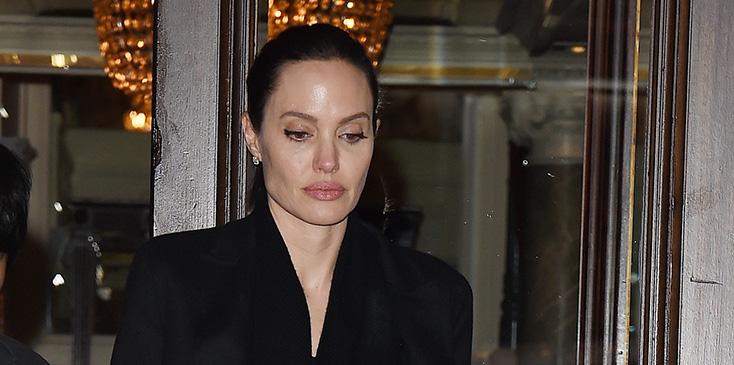 Ever since Angelina Jolie and Brad Pitt's nasty divorce, Ang has been assuming the role of helicopter mom to help her youngest daughter heal.
Article continues below advertisement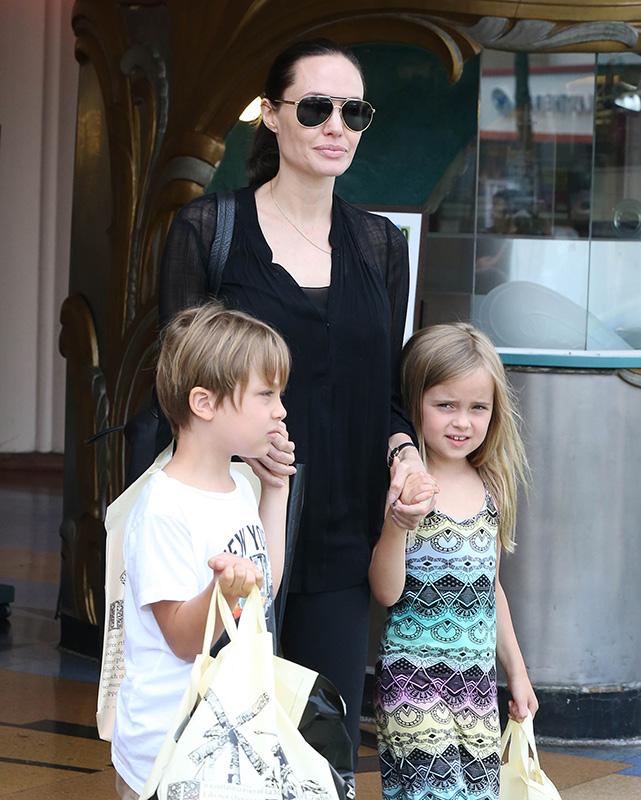 Eight-year-old Vivienne Jolie-Pitt "is really upset about the divorce and Angie's very worried about her. She feels Viv needs more of her attention right now," an insider told OK! exclusively.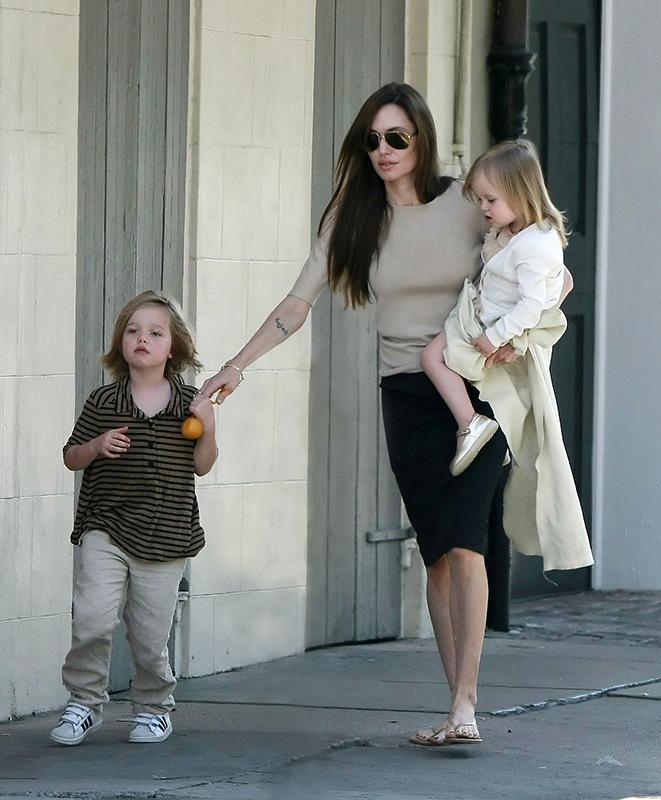 "Angelina cuddles with her all night long; when she and the kids were in Cambodia in February, only Vivienne was allowed to sleep with her." And during the day, "Angie's always asking Viv how she feels. She still picks her up and carries her around," the source continued. "Basically, she never lets Viv out of her sight anymore."
Article continues below advertisement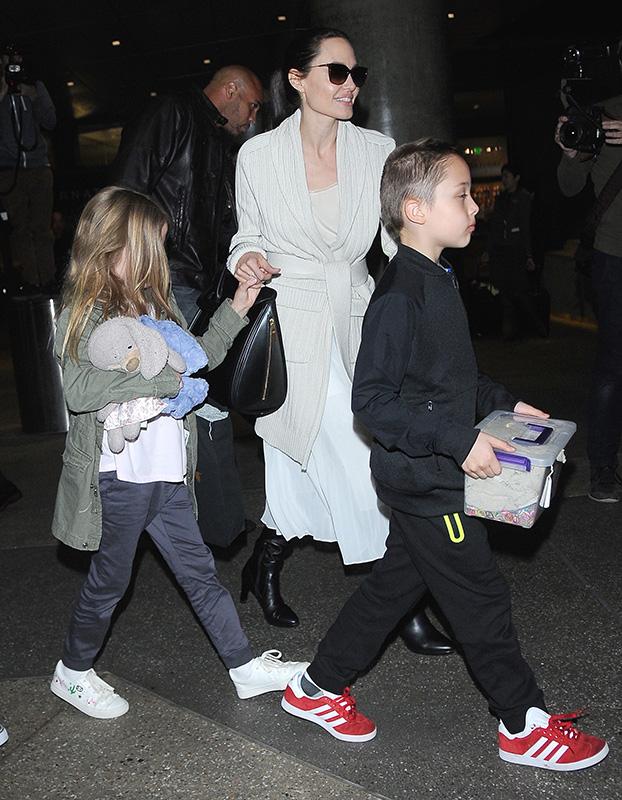 So how are the actress' five other kids coping? "The other kids are starting to get a little irritated about it." Thankfully, the eldest two, 15-year-old Maddox and 13-year-old Pax "aren't bothered because they're each other's support system." And Shiloh, 10, "loves to join in with what her older brothers are doing."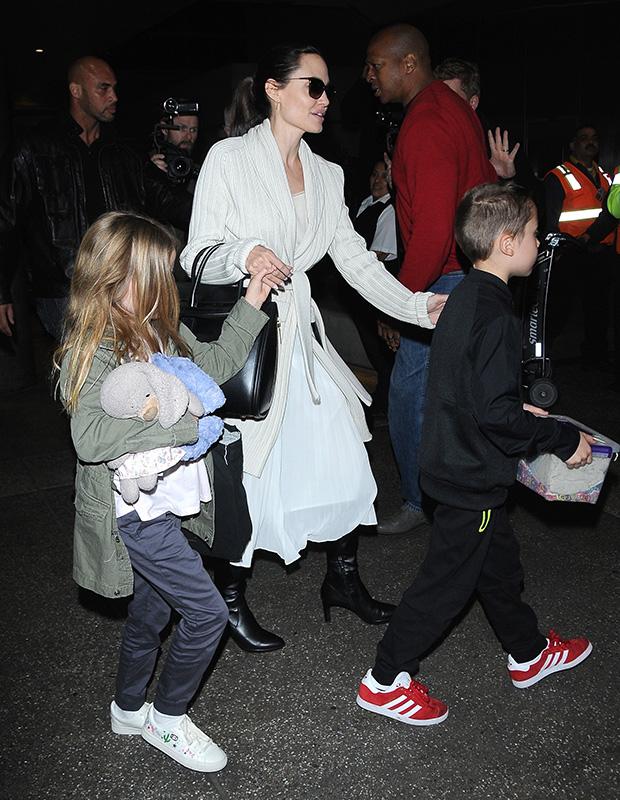 Zahara, 12, "is still very much a mama's girl, and she gets jealous" while Vivienne's twin brother Knox, 8, "can't understand why everything's revolving around her." During this difficult time, "the only way Angie can cope with six kids is on a 'by need' basis. Right now, she's convinced Viv needs her the most," the source admitted.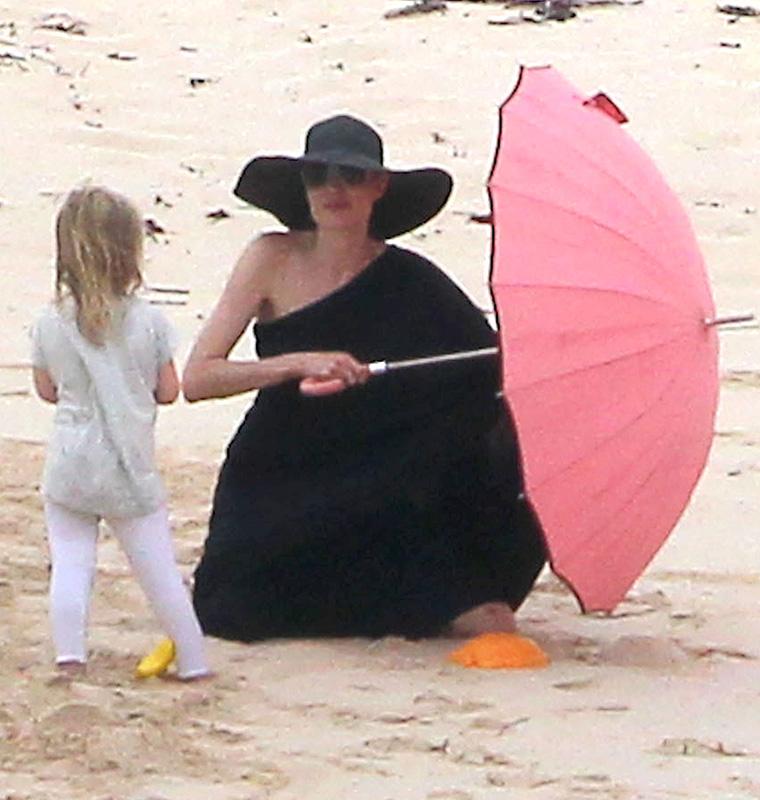 How do you think Angelina can help ease the burden of caring for all of her children without neglecting Viv? Sound off in the comments!