PHOTOS
Duggar Divorce Bombshell! Anna Ready To Call It Quits: Sparked By Fears Of Josh's 'Filthiest Secrets' Being Exposed In New Lawsuit!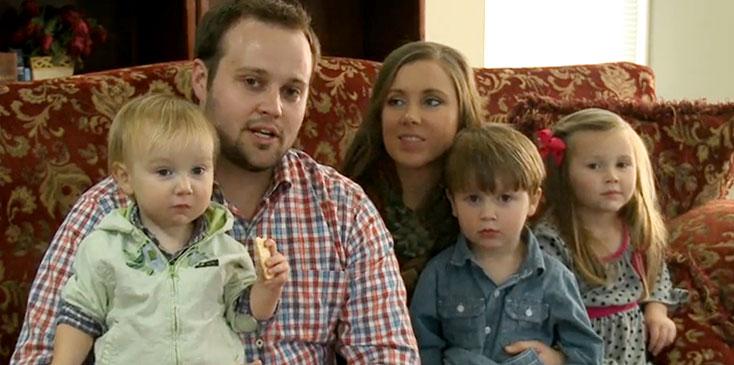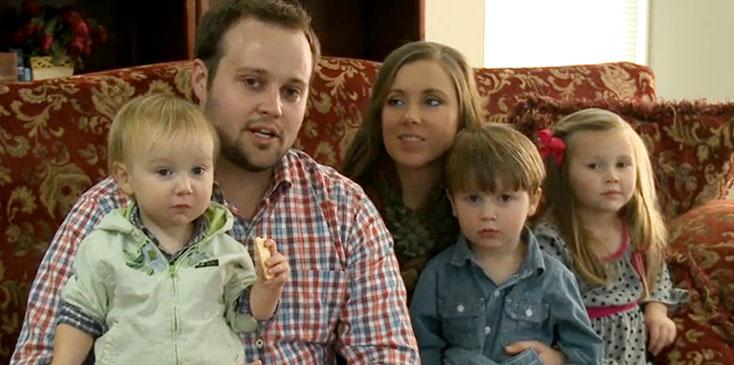 Anna Duggar has finally had enough! With Josh Duggar set to appear in court on Feb. 27 to face off against Matthew MCCarthy – the DJ and photographer who's suing Josh for stealing his image and using it for his profile on the infamous cheating website Ashley Madison and dating site OkCupid – she's ready to call it quits!
Article continues below advertisement
Back in August 2015, Josh admitted to cheating on his wife, following his child molestation scandal – where he admitted to molesting five victims when he was a teen, four of which being his younger sisters – and Anna still stood by his side. However, a source told In Touch, "Anna is sickened by the ongoing lawsuit and it's a major reason for her deciding to divorce Josh."
"Anna knows the Duggar family has very deep pockets, and she will be asking for a huge settlement from Josh," dished the family source. "Anna feels Josh put her through hell with his disgusting behavior so she believes she is completely justified in squeezing every penny out of him that she can. "
Article continues below advertisement
While the divorce is sure to become a huge concern for the entire Duggar clan, it's Josh's upcoming legal case that's on everyone's mind.
"This legal case is the Duggars' worst nightmare," an insider told the mag. "Josh and his parents Jim Bob and Michelle, are terrified of what this lawsuit will do to the Duggars' already tarnished reputation – and how many more secrets will come spilling out."
Article continues below advertisement
"McCarthy's lawyer can depose Josh and ask him questions about molesting five young girls… and also all about cheating on Anna," the source explained. " Jim Bob and Michelle are worried that McCarthy's lawyers will also depose members of their family, which means they will all be forced to talk about Josh's inappropriate sexual behavior, as well as the family's cover-up of what he did."
"The Duggars are scared," added the family insider, "and Anna does not want to be there when the the family's filthiest secrets are unearthed."
Article continues below advertisement
While "Anna hasn't told Josh she wants a divorce, a friend of hers put her in touch with a lawyer, and Anna has spoken to the lawyer on the phone," the source explained. "…She is now finally ready to make the move and will be visiting the attorney in the next week or so."
Anna has been told that the divorce papers "will be pretty simple to draft up," said the insider. "She has been assured, given what she knows about the Duggar family, that the divorce will be uncontested."
Article continues below advertisement
Experts told In Touch that the famous family is worth from $15 million to $25 million, which could mean a major payout for the mom-of-four.
"The attorney has told Anna that she should have no problem getting millions, though she may not get a lump sum," said the source. "Anna just wants what is best for her children and will follow whatever advice the attorney suggests."