PHOTOS
Humiliated! Leaked Emails Reveal Ariana Grande Was Barred From Singing At The White House!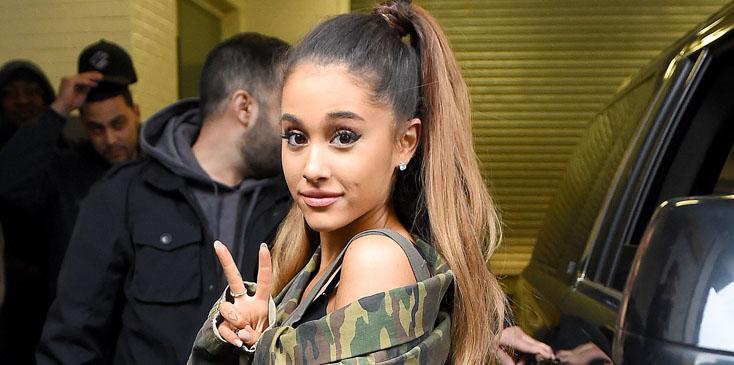 Ariana Grande seen wearing a camouflage jacket as she leaves Z100 in New York City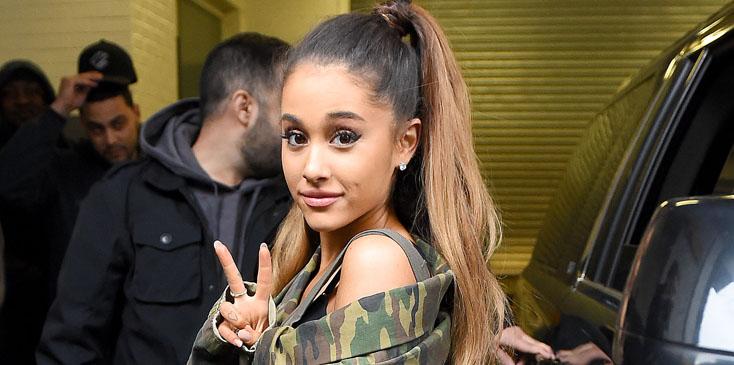 Sorry, Ariana! Grande was dissed by White House officials last year after the video of her licking customers' doughnuts surfaced, and she missed out on singing for the President!
Article continues below advertisement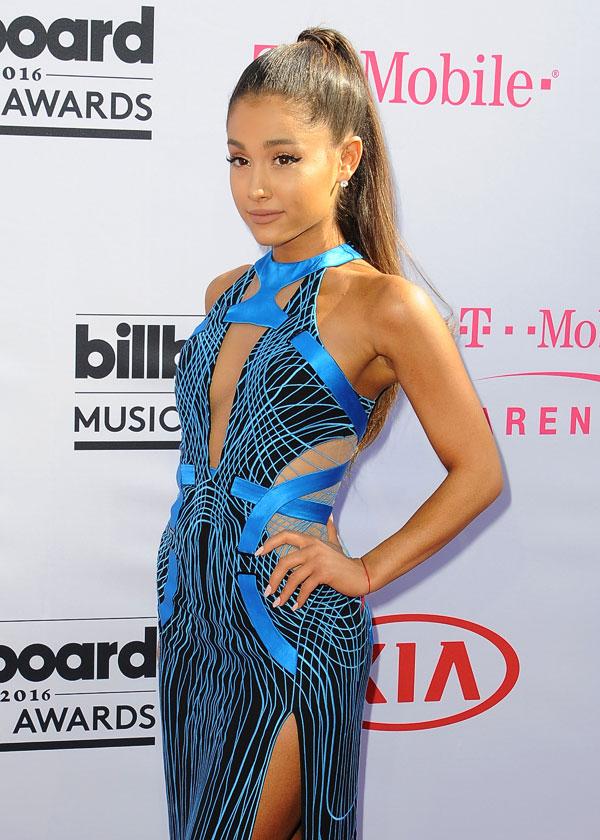 Wikileaks published a number of emails in which officials discussed their concern over Ariana performing at a gala after saying she hated America.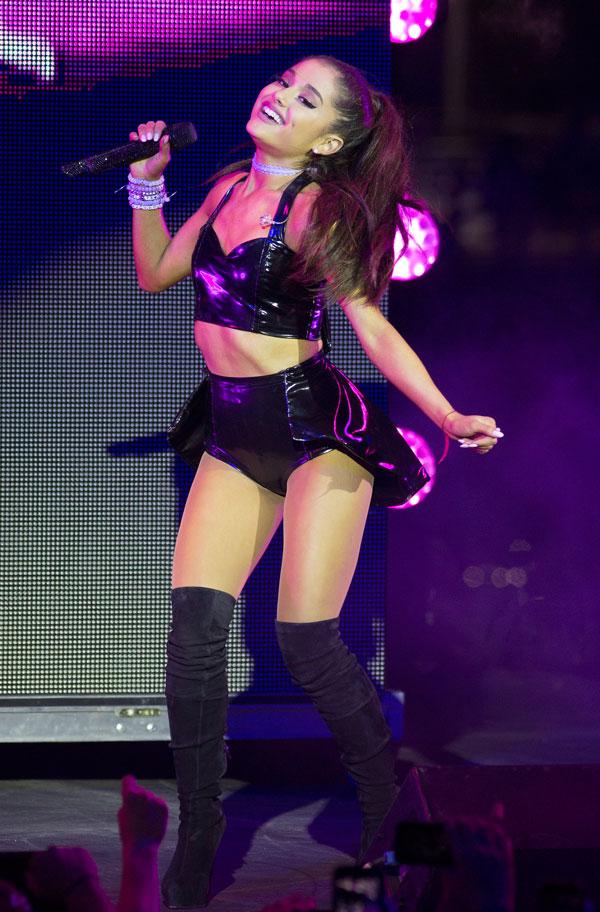 While at a bakery in California last year, Ariana licked doughnuts belonging to other customers and told her boyfriend, "What..is that? I hate Americans. I hate America." Though she later apologized for the offensive comment, it was too little, too late.
Article continues below advertisement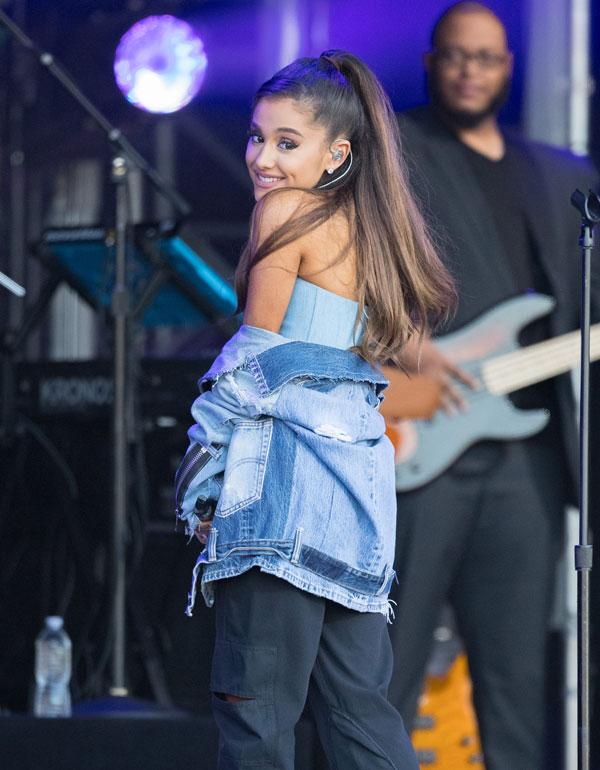 Democratic National Committee Finance Chair Zachary Allen sent an email in September asking that Ariana be vetted prior to performing for Obama. He wrote: "Can we also vet Arianna (sic) Grande?"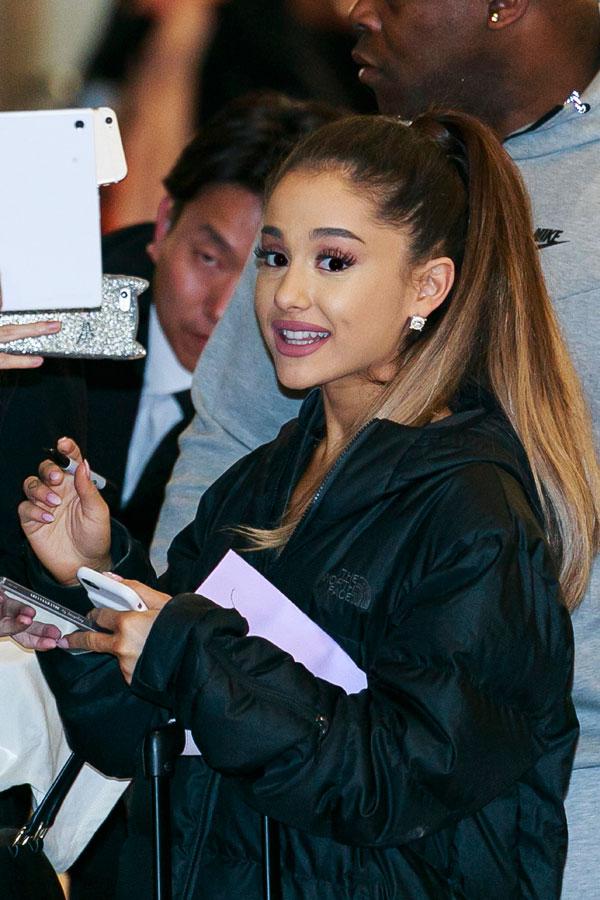 After discussing a number of issues with Ariana's video, including how she was not reprimanded as harshly as others who have made negative comments about the country, Special Assistant to the President Bobby Schmuck made the final decision, and wrote, "Nope, sorry."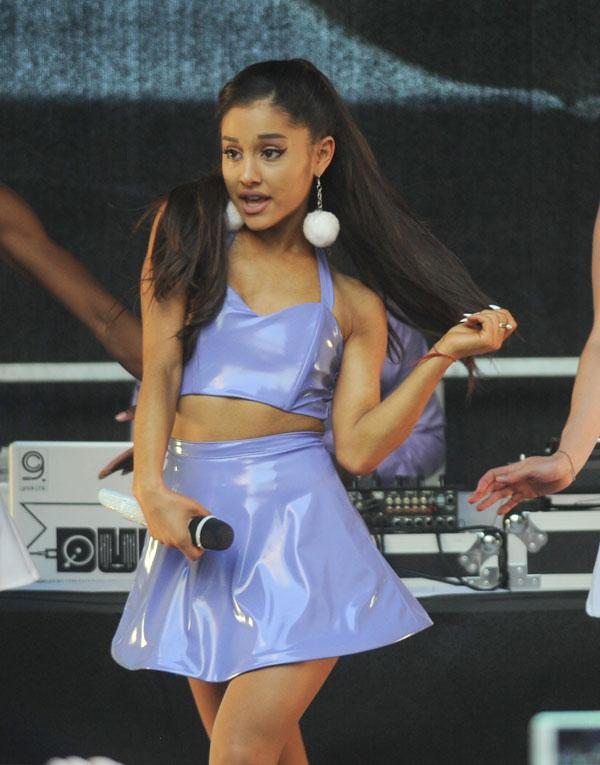 What are your thoughts on Ariana being turned down? Let us know in the comments section.