PHOTOS
Ariana Grande And Pete Davidson Hold Hands In NYC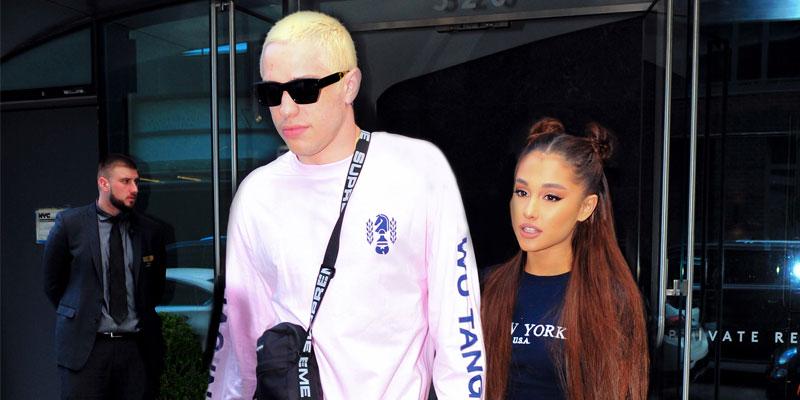 Ariana Grande and Pete Davidson were spotted in Brooklyn, NYC on Wednesday. The "No Tears Left To Cry" singers was there to perform as part of the Amazon Prime Day concert. Read on for more.
Article continues below advertisement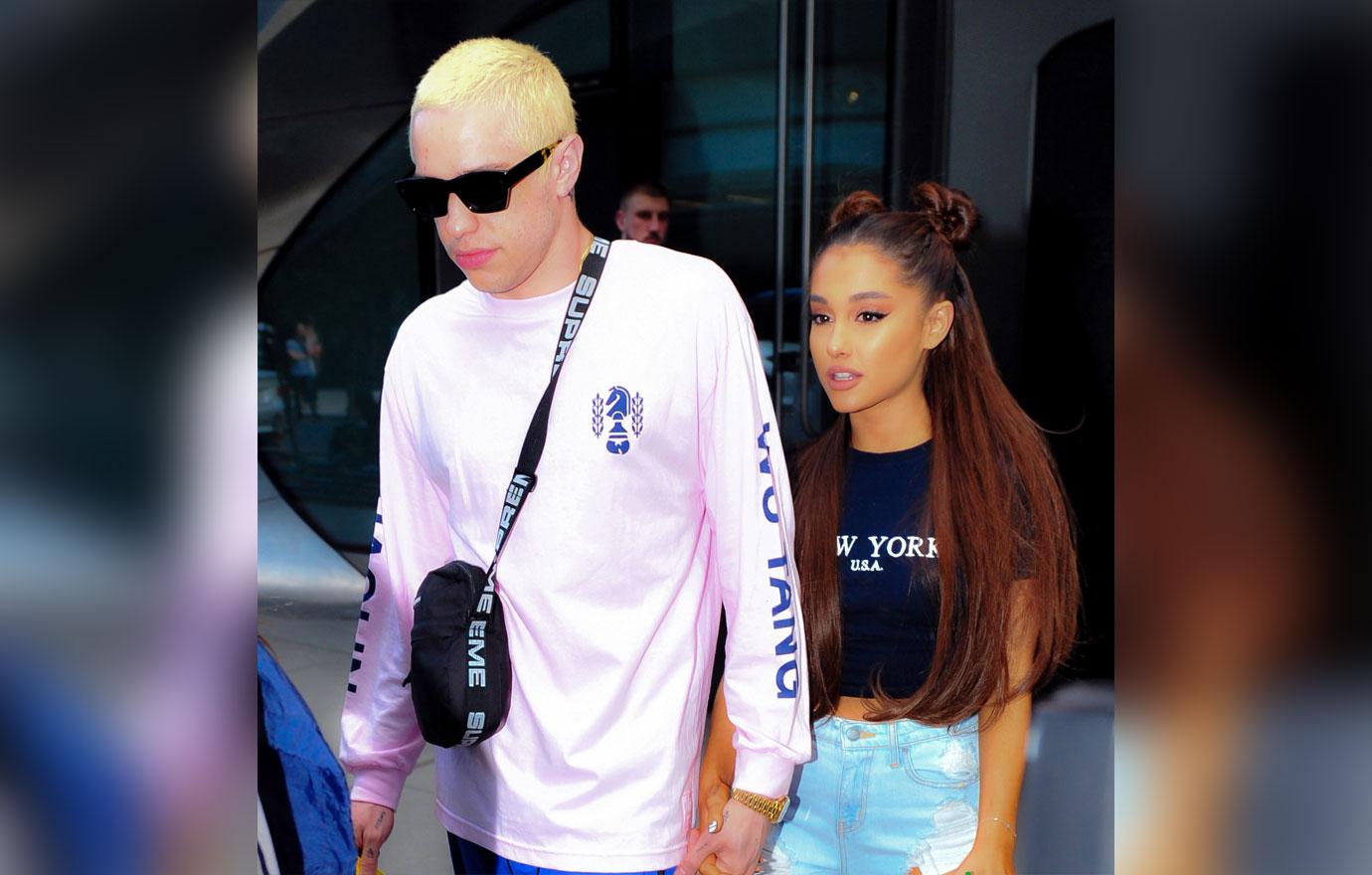 The couple held hands after Ariana's concert as they made their way to a car that was waiting for them.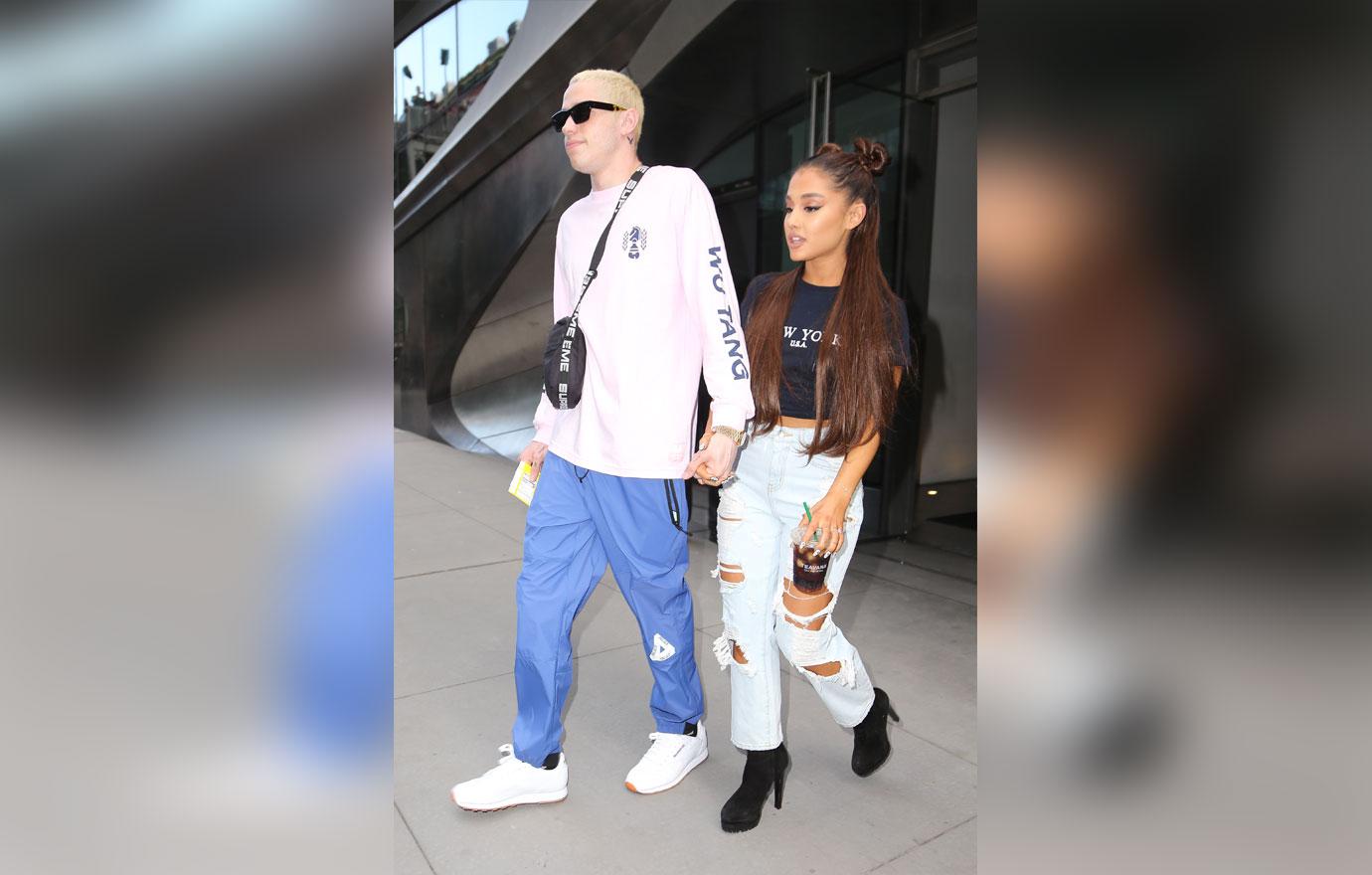 Ariana was rocking ripped jeans and a crop top. She paired the outfit with black boots.
Article continues below advertisement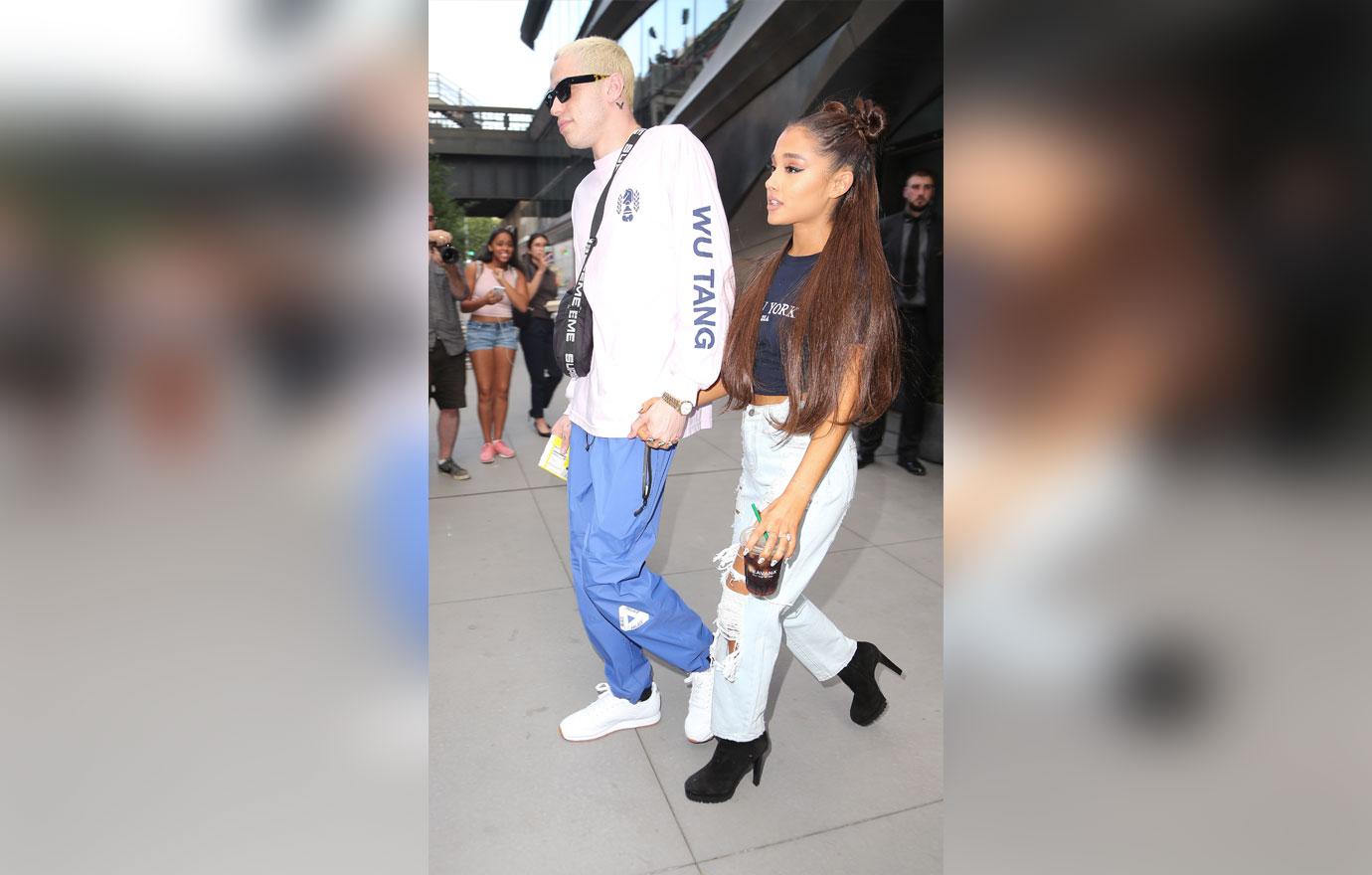 Pete looked casual in a pink long sleeve shirt and blue track pants.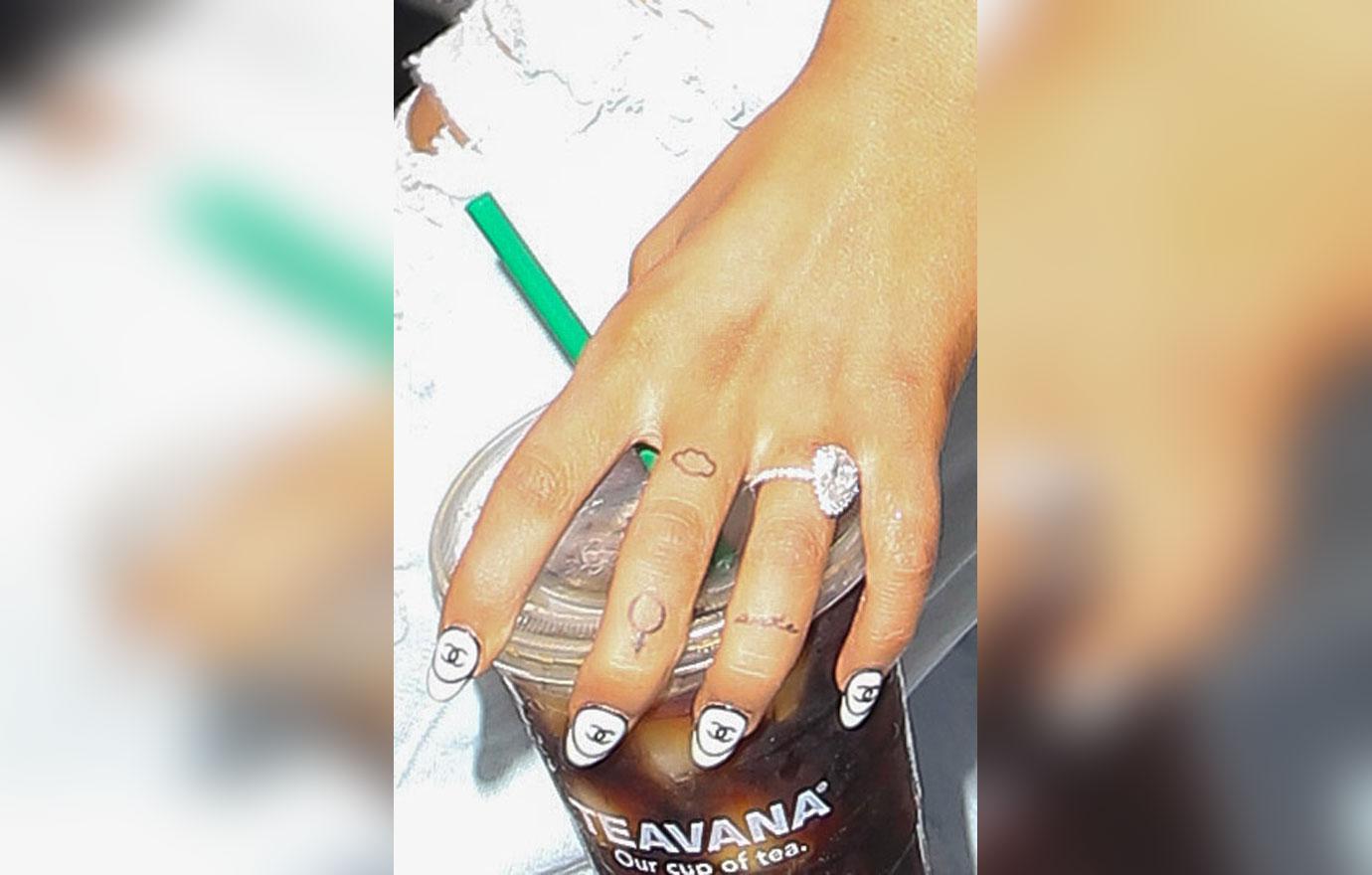 Ariana even gave fans a glimpse of her engagement ring and her Chanel-themed manicure.
Article continues below advertisement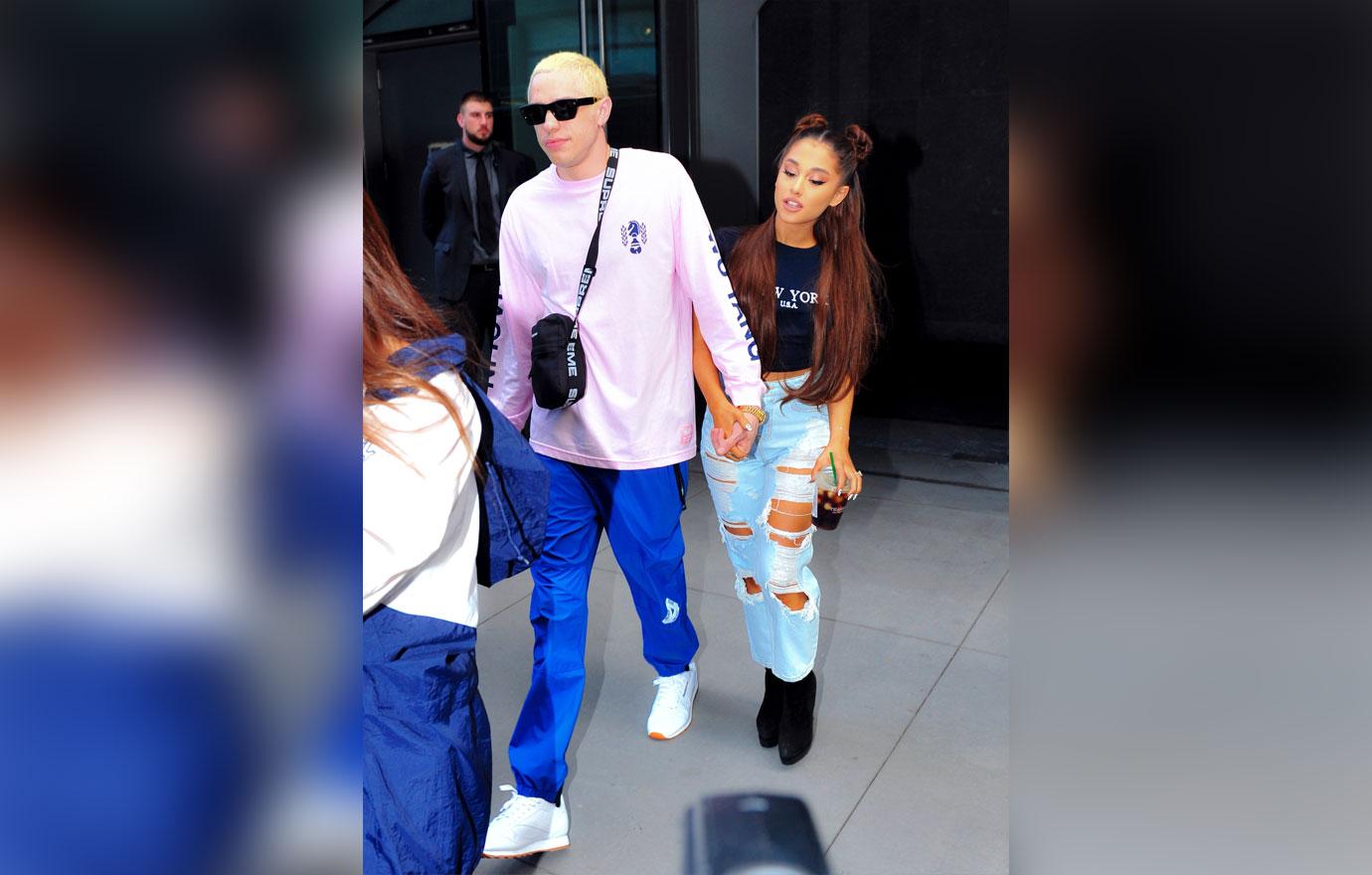 The singer appears on the August cover of Elle magazine, where she opens up for the first time about the Manchester bombing at one of her concerts last year. She said, "When I got home from tour, I had really wild dizzy spells, this feeling like I couldn't breathe. I would be in a good mood, fine and happy, and they would hit me out of nowhere. I've always had anxiety, but it had never been physical before. There were a couple of months straight where I felt so upside down."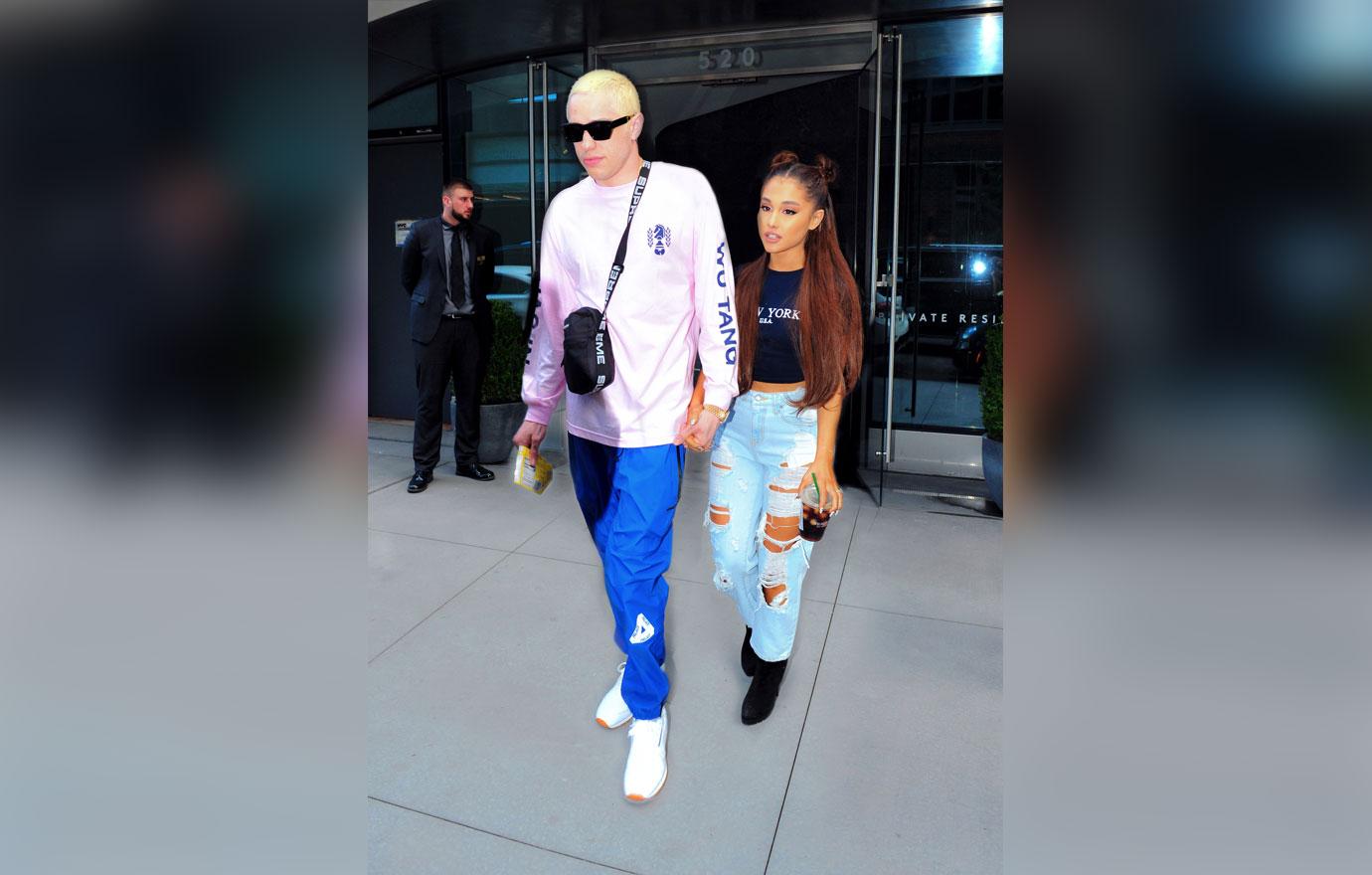 What do you think of Ariana and Pete's style? Sound off in the comments.