PHOTOS
Rose McGowan Is Issued An Arrest Warrant Amid Harvey Weinstein Sexual Assault Claims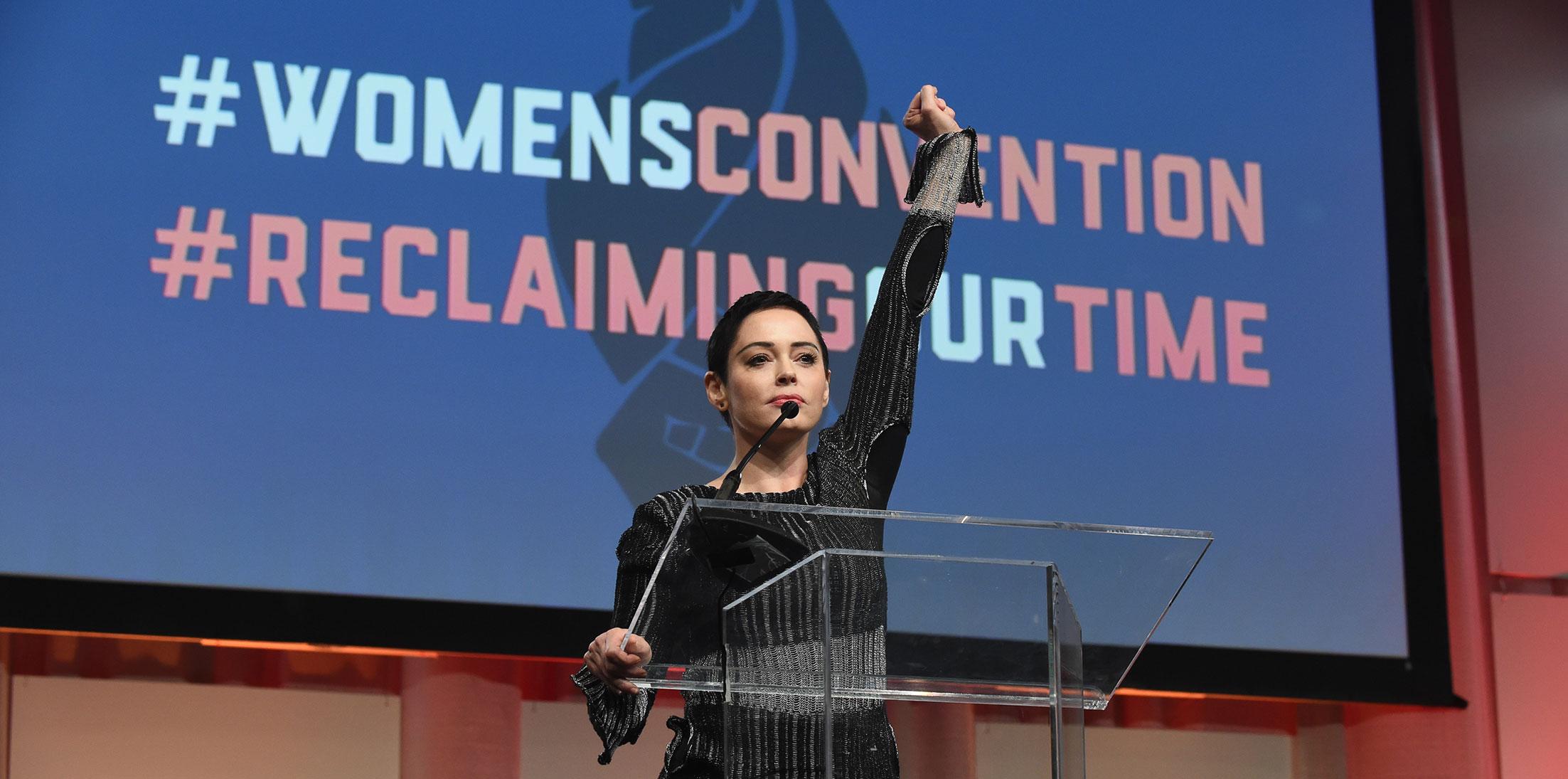 Article continues below advertisement
The Scream actress has had a lot of eyeballs on her following her sexual assault claims against the movie mogul just earlier this month.
She's been leading the conversation on social media about sexual mistreatment against women in Hollywood, beginning first with Harvey and continuing with Ben Affleck, and most recently Kevin Spacey. So much so that more than 40 other women have spoken out about similar experiences.
Article continues below advertisement
She was so vocal, in fact, that her Twitter account was suspended on October 11. (Though, a representative for the platform said that it was account of her releasing a phone number, which is against their policy). Her fans were outraged.
It ended up being a temporary suspension, but once she was back up and running again on October 12, she posted that Harvey "raped" her, which further sparked rage among her followers.
Article continues below advertisement
Today Radar Online reported that there is an arrest warrant for the actress-turned-director, over alleged felony drug possession dating back to January.
The report alleges that Rose left a personal item on a plane arriving in Washington, D.C., where the actress had attended the Women's March, which reportedly contained traces of a narcotic.
Article continues below advertisement
According to CNN, the authorities have been trying to reach her to get her to court. "Since obtaining the warrant in February, Airports Authority police have attempted to contact Ms. McGowan so she can appear in a Loudoun County, Virginia, court to respond to the charge," their statement read. "The arrest warrant was also entered into a national law enforcement database."
The actress took to Twitter to respond to the warrant today: "Are they trying to silence me," she tweeted. "What a load of HORSES**T."
Do you think Rose is being silenced for being outspoken about sexual misconduct in Hollywood? Sound off in the comment section!