PHOTOS
Ashanti Turns Heads On The Beach In A Yellow Bikini After Cursing Fans Out For Throwing Money At Her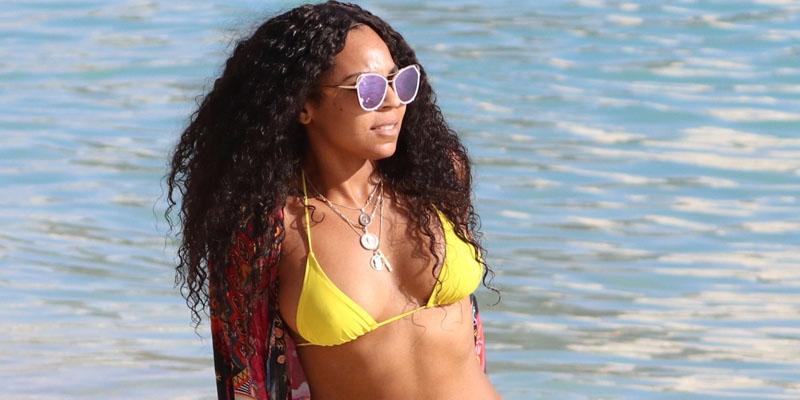 Ashanti is living her best life with the best body! The singer revealed her toned shape while on a beach in Hawaii and wasn't afraid to show it off in a bright yellow bikini. She is currently there alongside her longtime duet partner Ja Rule.
Article continues below advertisement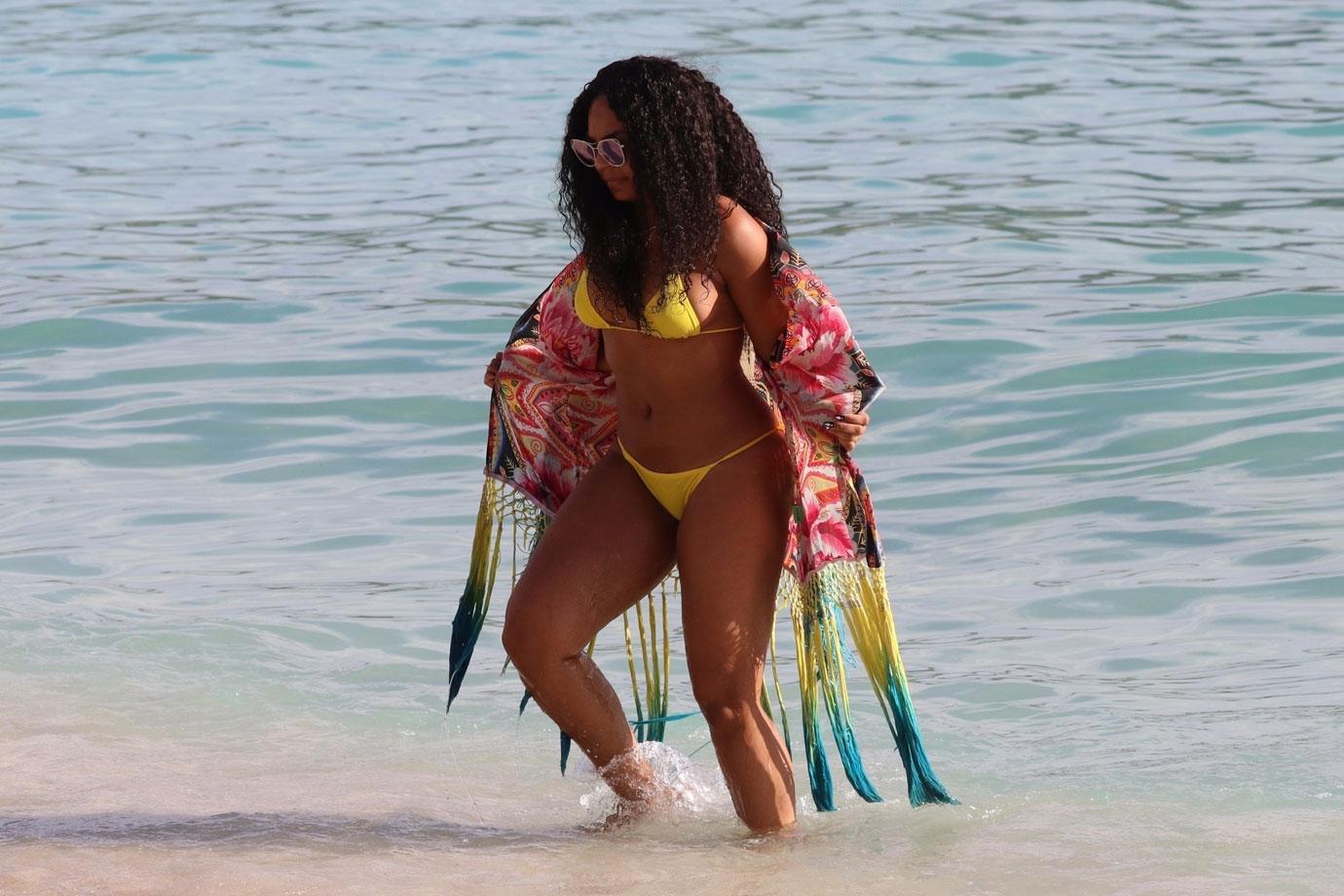 The two are performing there but everyone needs a break once in a while. Ashanti strolled along the beach and definitely seemed to be having a great time.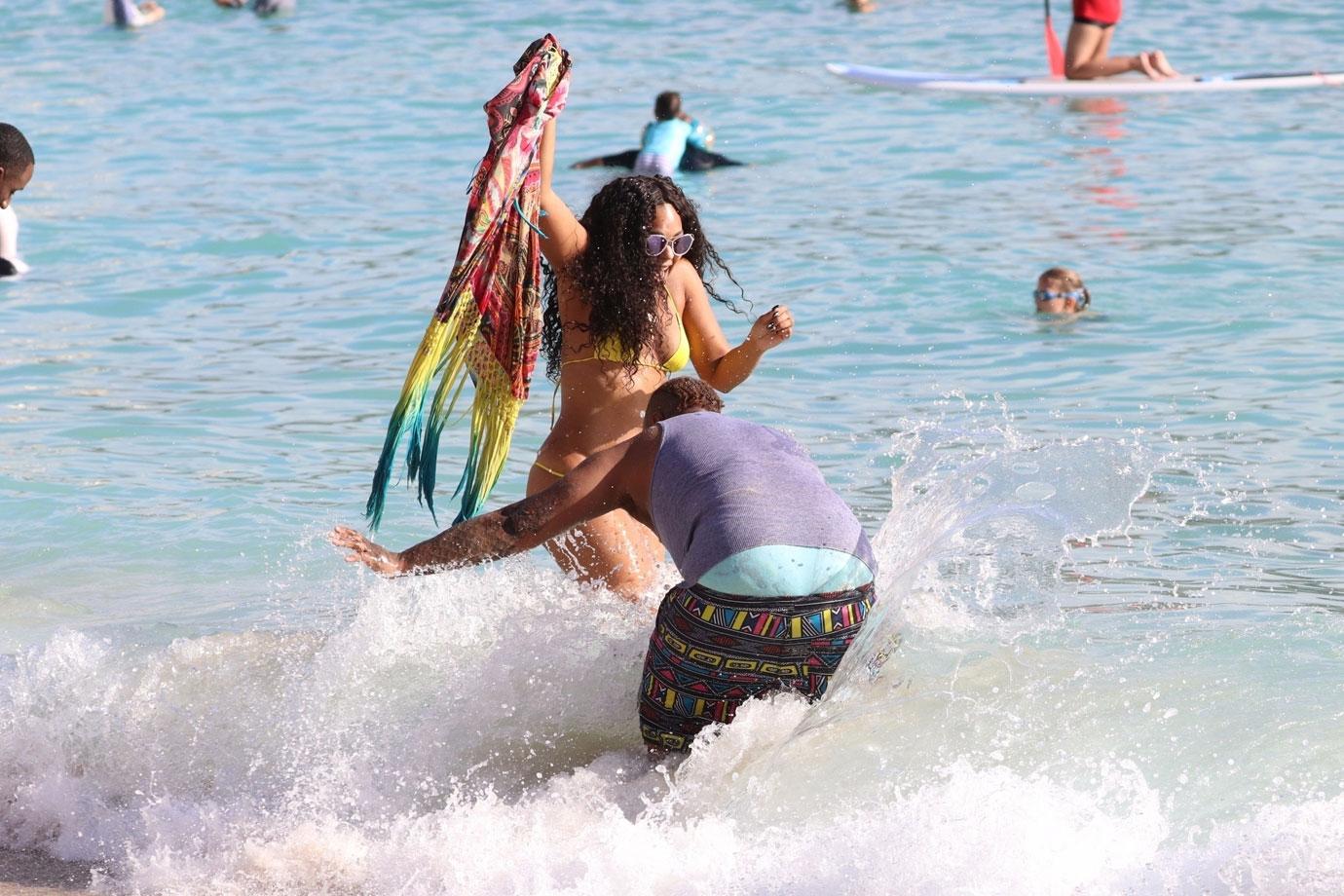 At one point, a member of her entourage got knocked down by a wave, much to her delight, and while he tried to get back up she jumped on his back!
Article continues below advertisement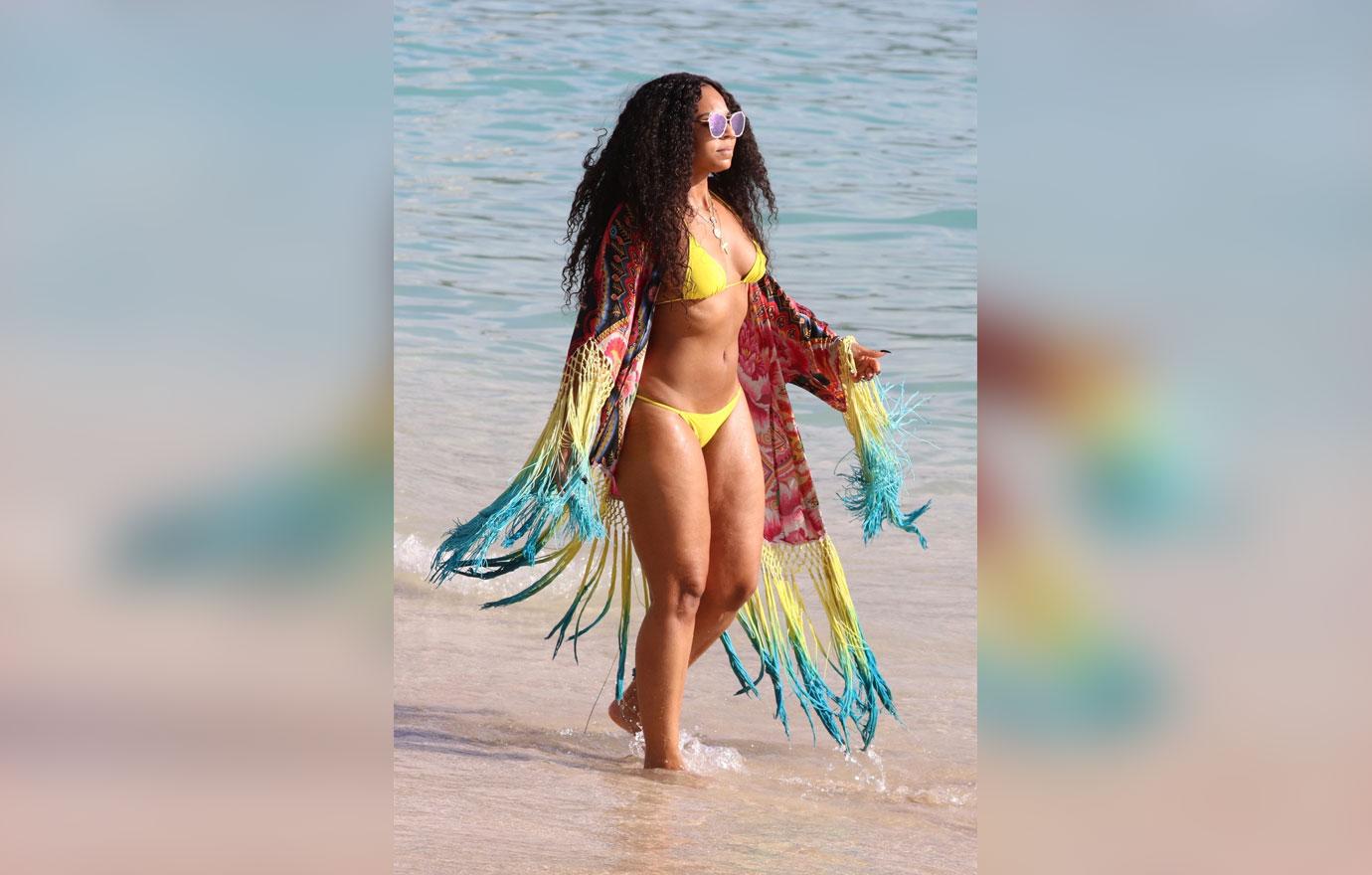 And while she may be smiling now, she definitely wasn't a couple days ago, when a group of fans for threw money at her while she performed a choreographed lap dance.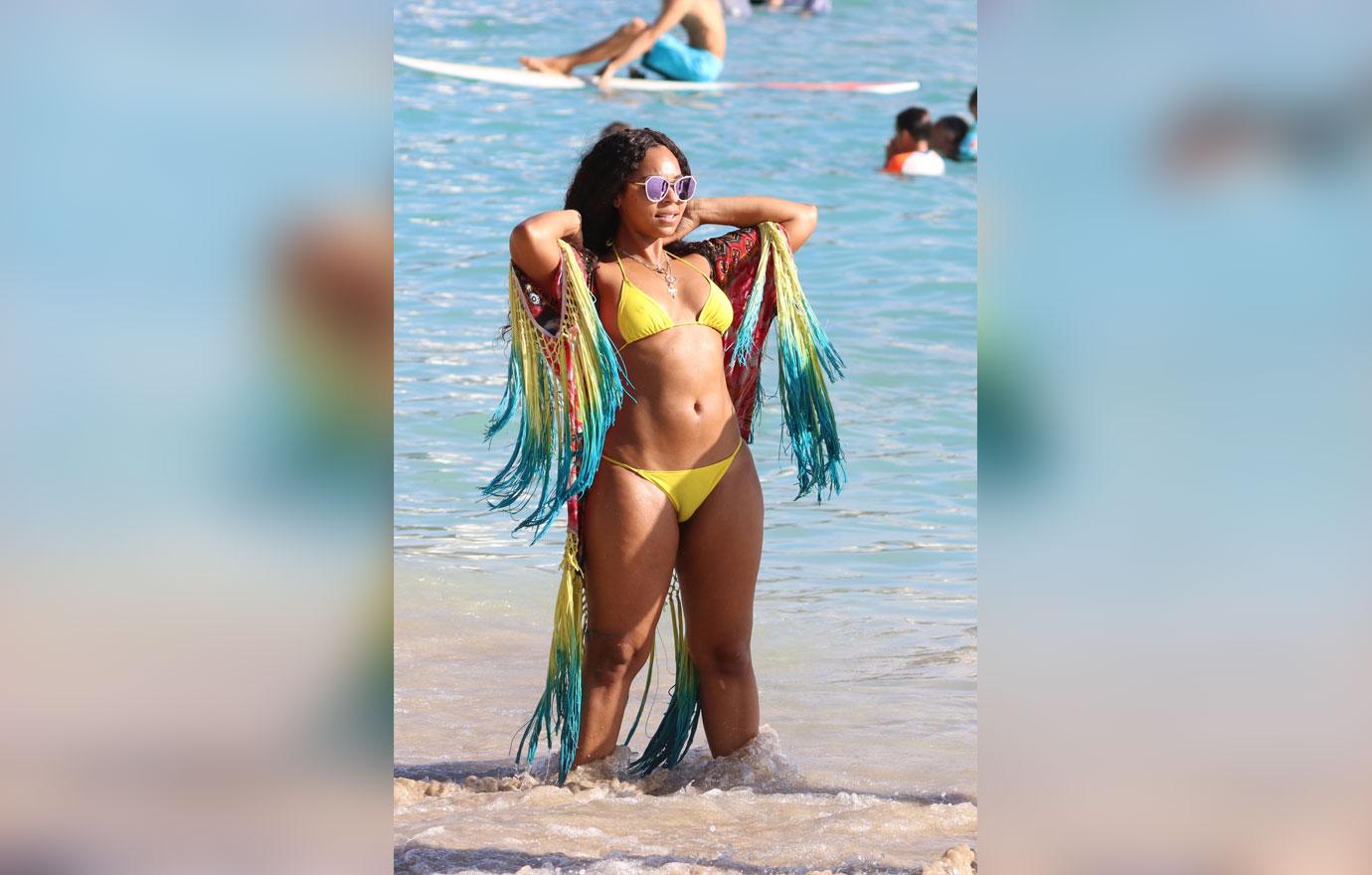 "I'm gonna need you to stop throwing that money," Ashanti said to a fan in the crowd in footage that was released of the encounter, after calling for the music to stop. "I'm not a f------ stripper, okay?" she added while pointing to people just beneath the stage.
Article continues below advertisement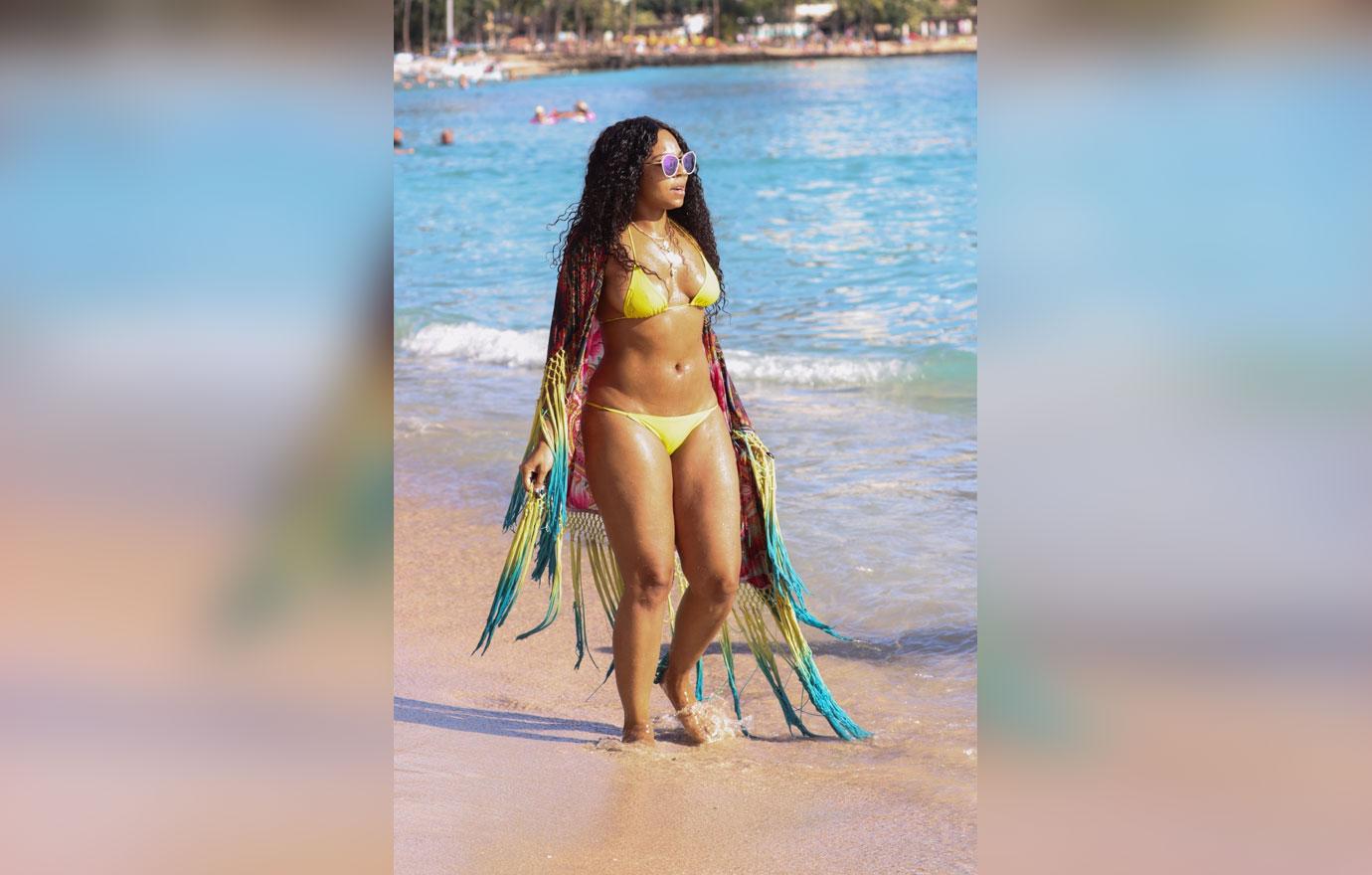 Meanwhile, though Ashanti, 34, is currently single, we cannot imagine that lasting long with this insane body. She infamously dated rapper Nelly quietly for ten years, before splitting up in 2015. She said at the time about the breakup while on The View, ""I think sometimes when people have their own insecurities it allows them to act out of character. I've been betrayed," though she did not elaborate further.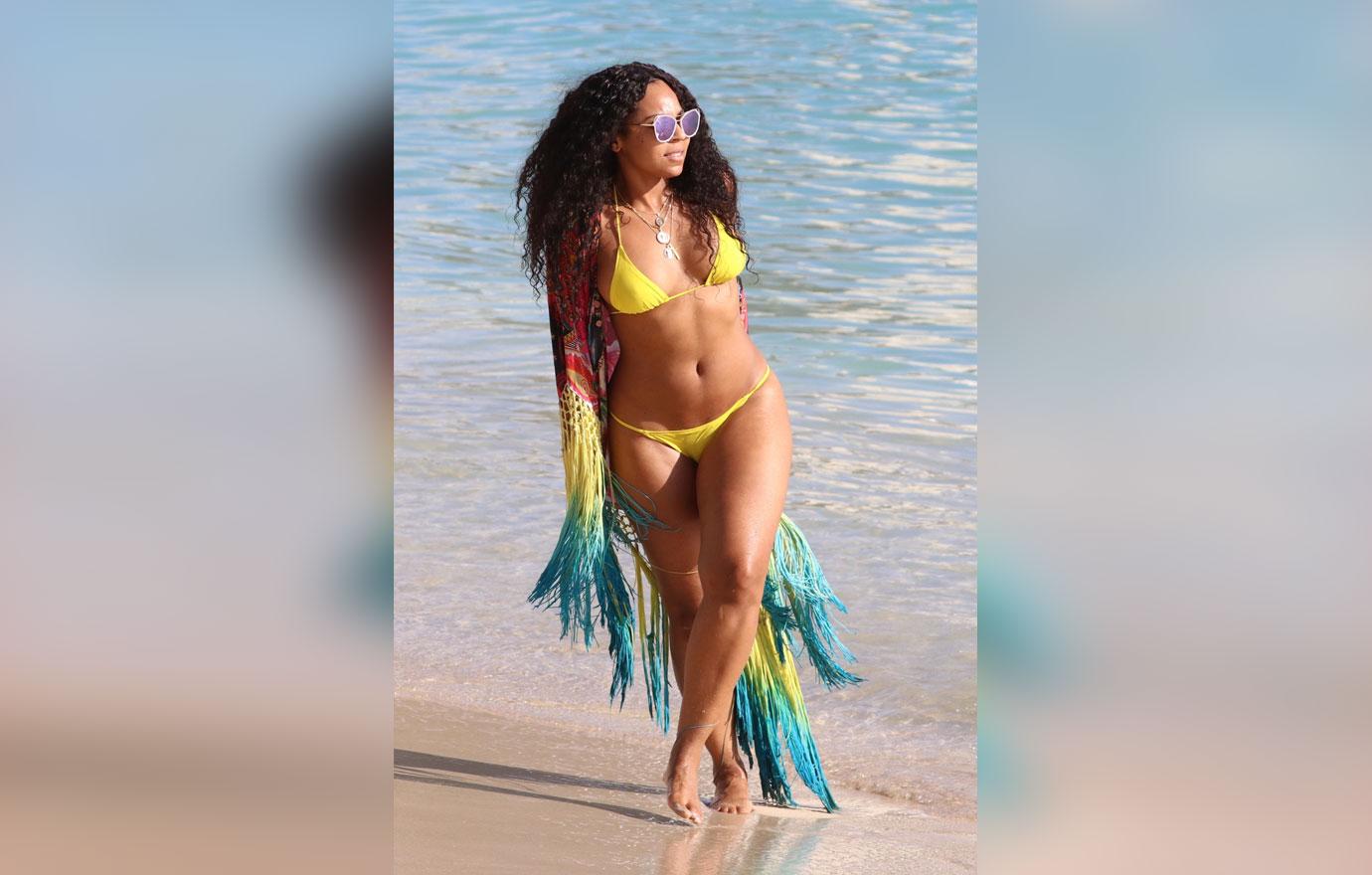 What are your thoughts on Ashanti's beach bod? Let us know in the comments section.