PHOTOS
Demi Moore Does Everything To Avoid Ashton Kutcher At Lavish Vow Renewal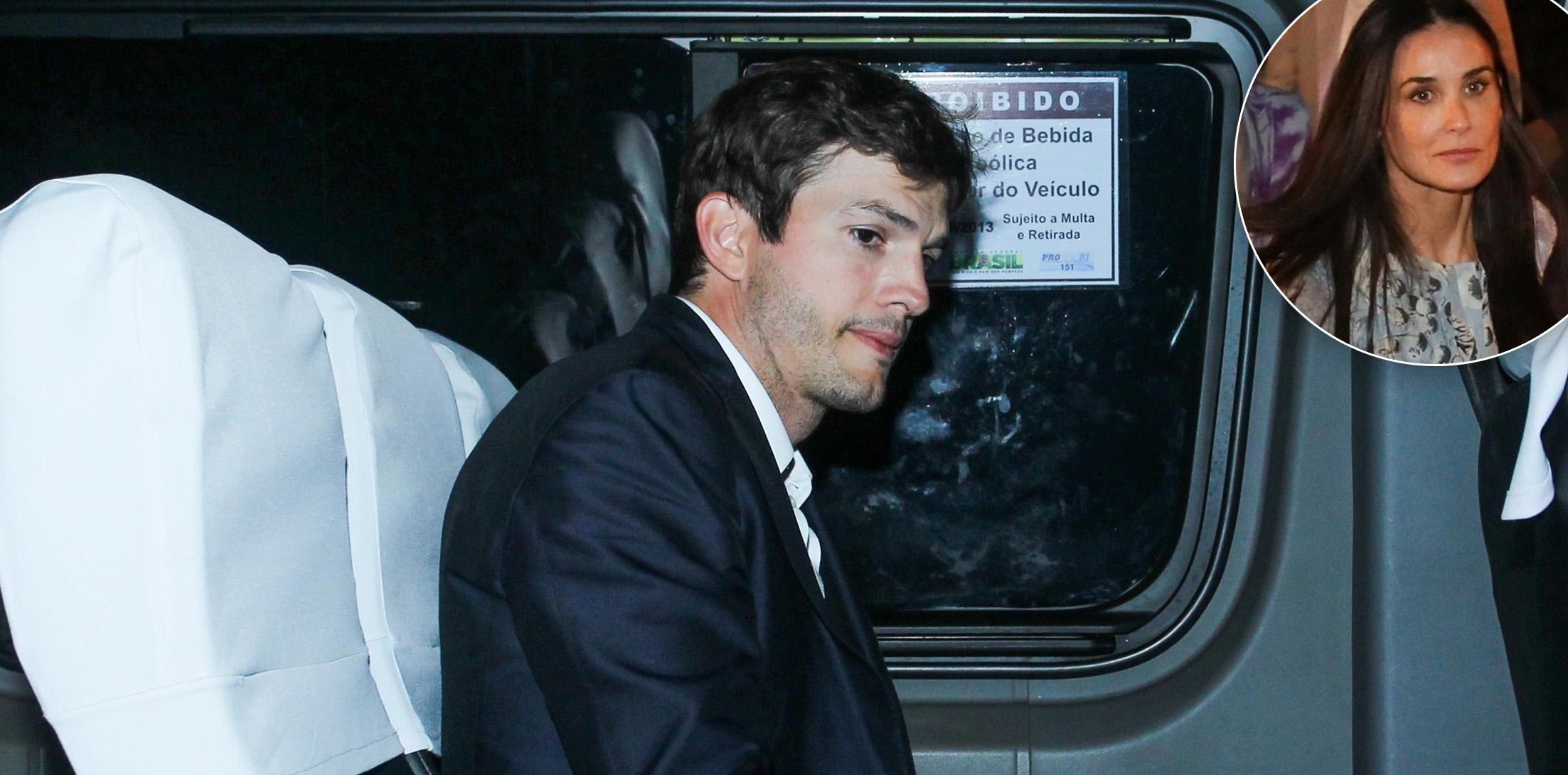 Ashton Kutcher is happy and in love with Mila Kunis, so Demi Moore likely was not thrilled to be in the same vicinity as her ex-husband while at Guy Oseary's lavish vow renewal to Michelle Alves in Brazil. Numerous celebrities were in attendance for the major event, including Madonna and Dakota Johnson.
Article continues below advertisement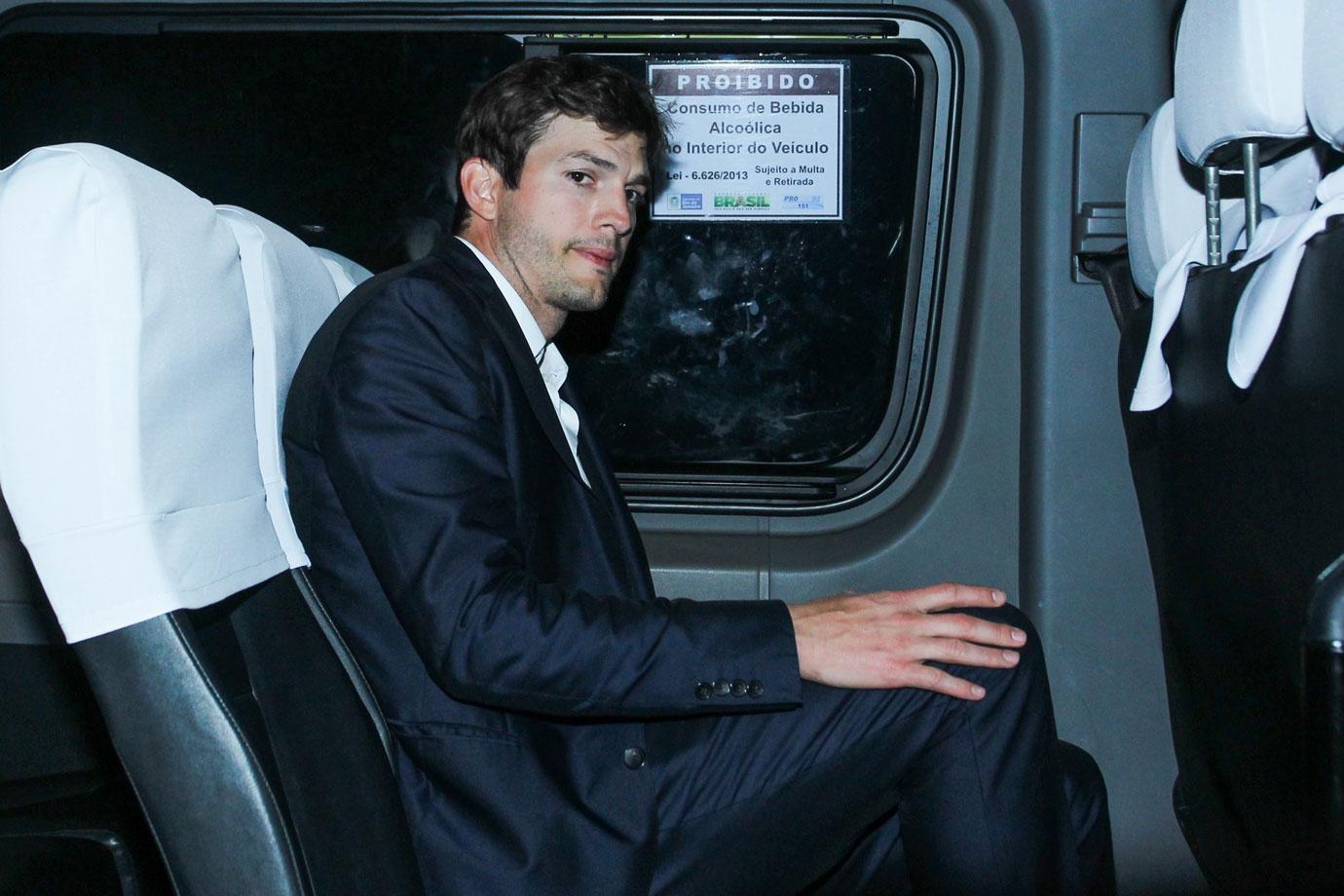 Ashton looked dapper in a blue suit and white button-up shirt and left the party in the first hours of the morning, five minutes before his ex left!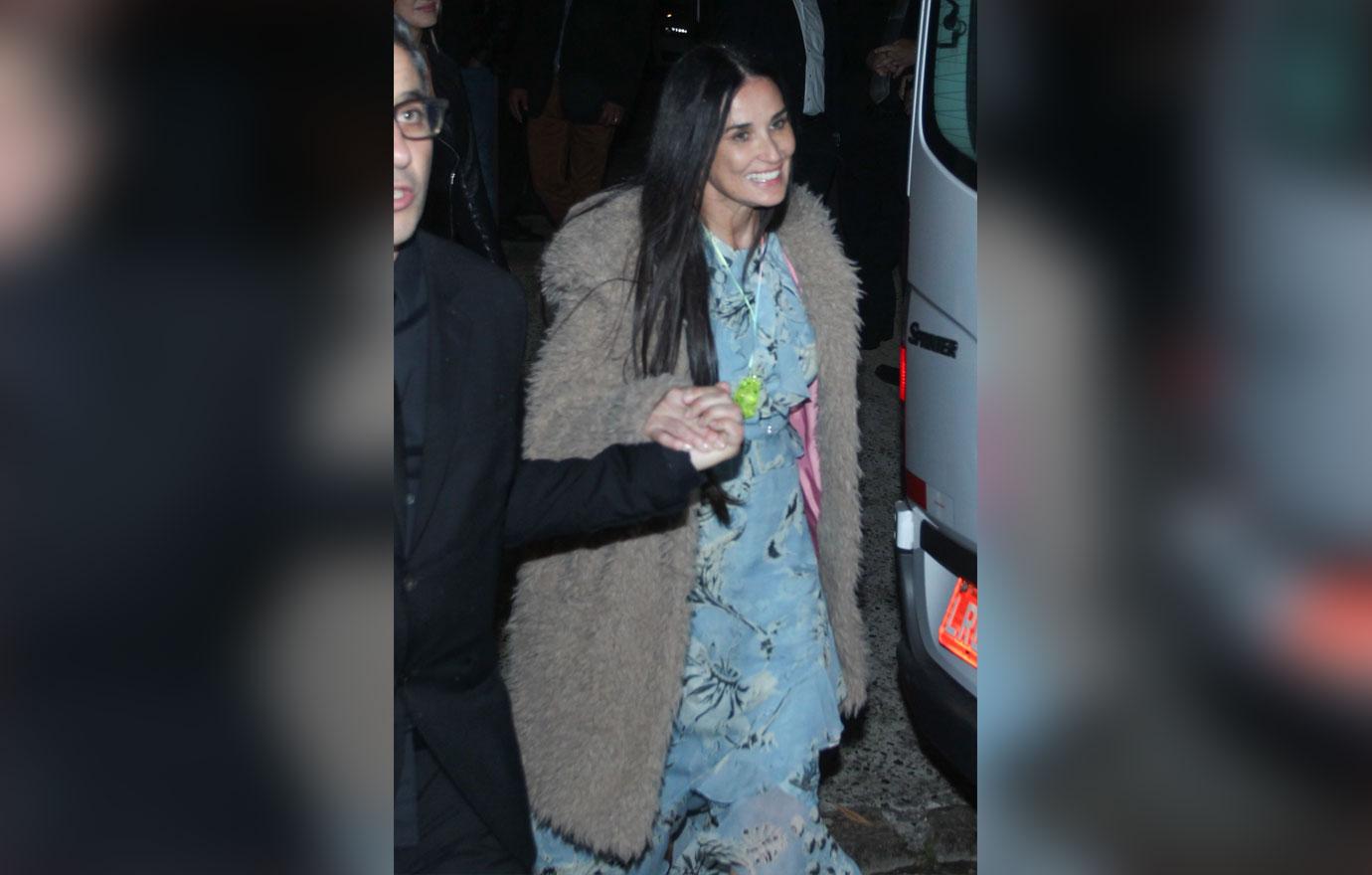 And Demi, 54, looked chic in a blue patterned dress and was sure to keep a smile on her face despite seeing Ashton, who she doesn't seem to be over. The two have been kaput for six years now, but after their divorce, her daughters reportedly were concerned about their mom. A source told RadarOnline, "Demi refuses to let it go, and her daughters are trying everything they can to get through to her that things are over with Ashton. They love their mom but they want her to stop talking about Ashton."
Article continues below advertisement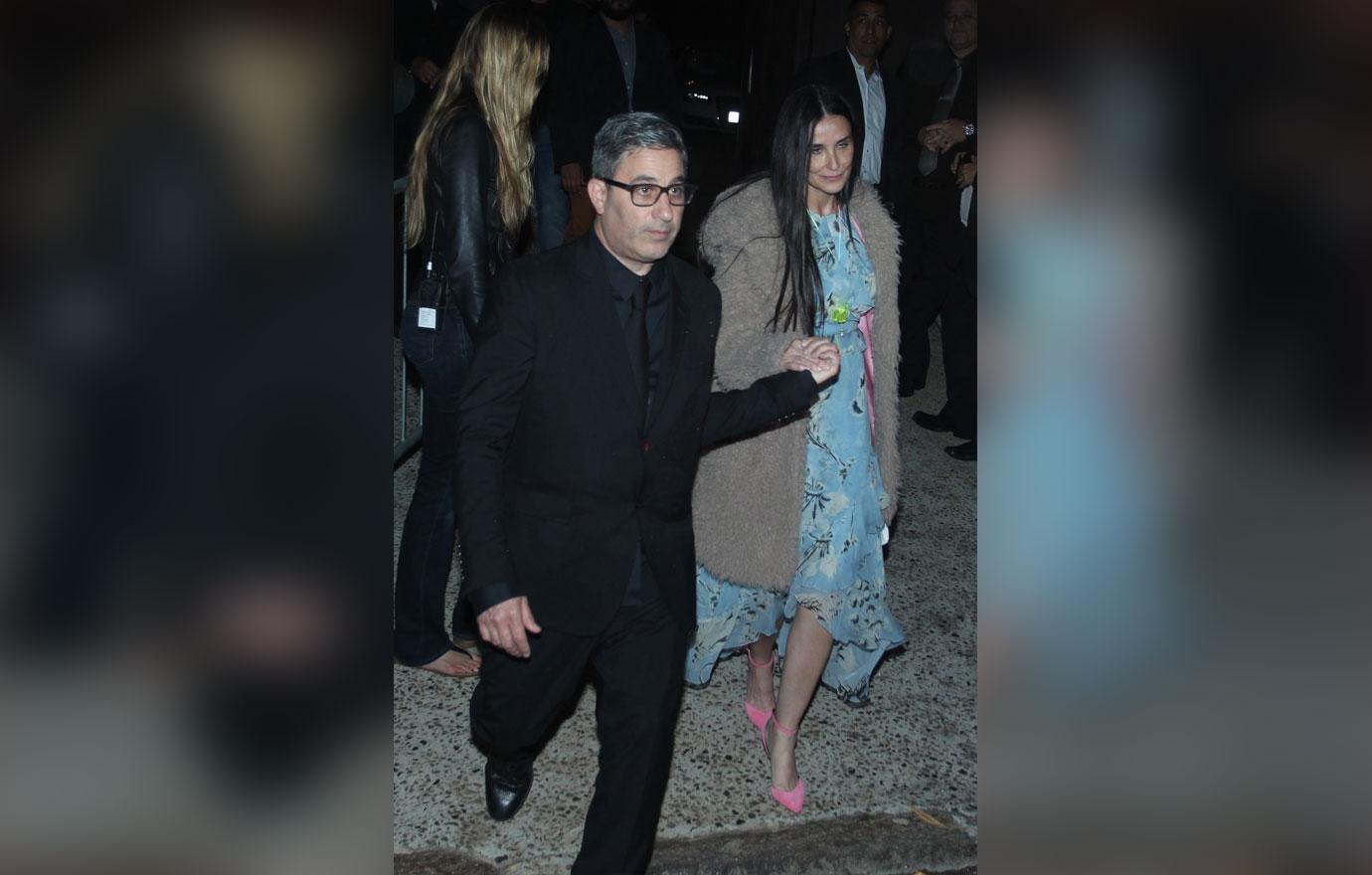 It may never happen. A source told OK! exclusively she "still keeps a framed picture in a guest room of her Los Angeles home of her and Ashton Kutcher smooching." The mother-of-three "clearly isn't over their split," the insider added. And on top of that, she's banned him from even seeing her kids, who he helped raise during their marriage! He told Howard Stern, "It's super awkward, and it's got to be awkward for them. Like this person who was in their life that was like another dad to them, and suddenly this guy is not there anymore. And for a while it was sort of like 'don't go there' and I got to respect all the wishes of everyone — the collective, and so it's tough."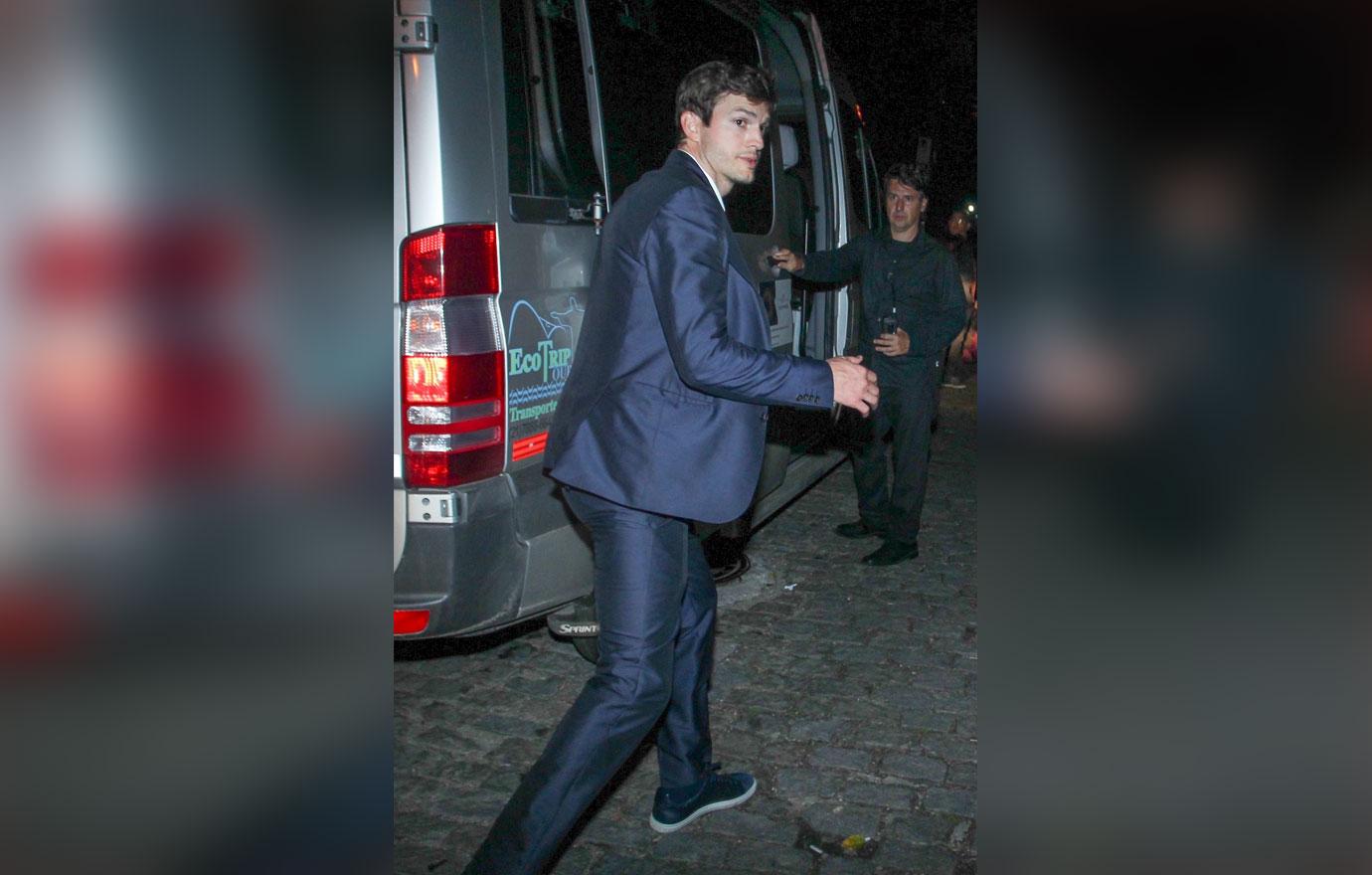 A source told E! about their time at Guy's celebration, "All of the celebs were sitting on one side of the aisle and Michelle's family was on the other. Demi Moore was seated next to the Edge and Helena Christensen. Although Ashton was standing at Guy's side, Demi seemed entirely focused on Guy and Michelle and she didn't look at Ashton at all."
Article continues below advertisement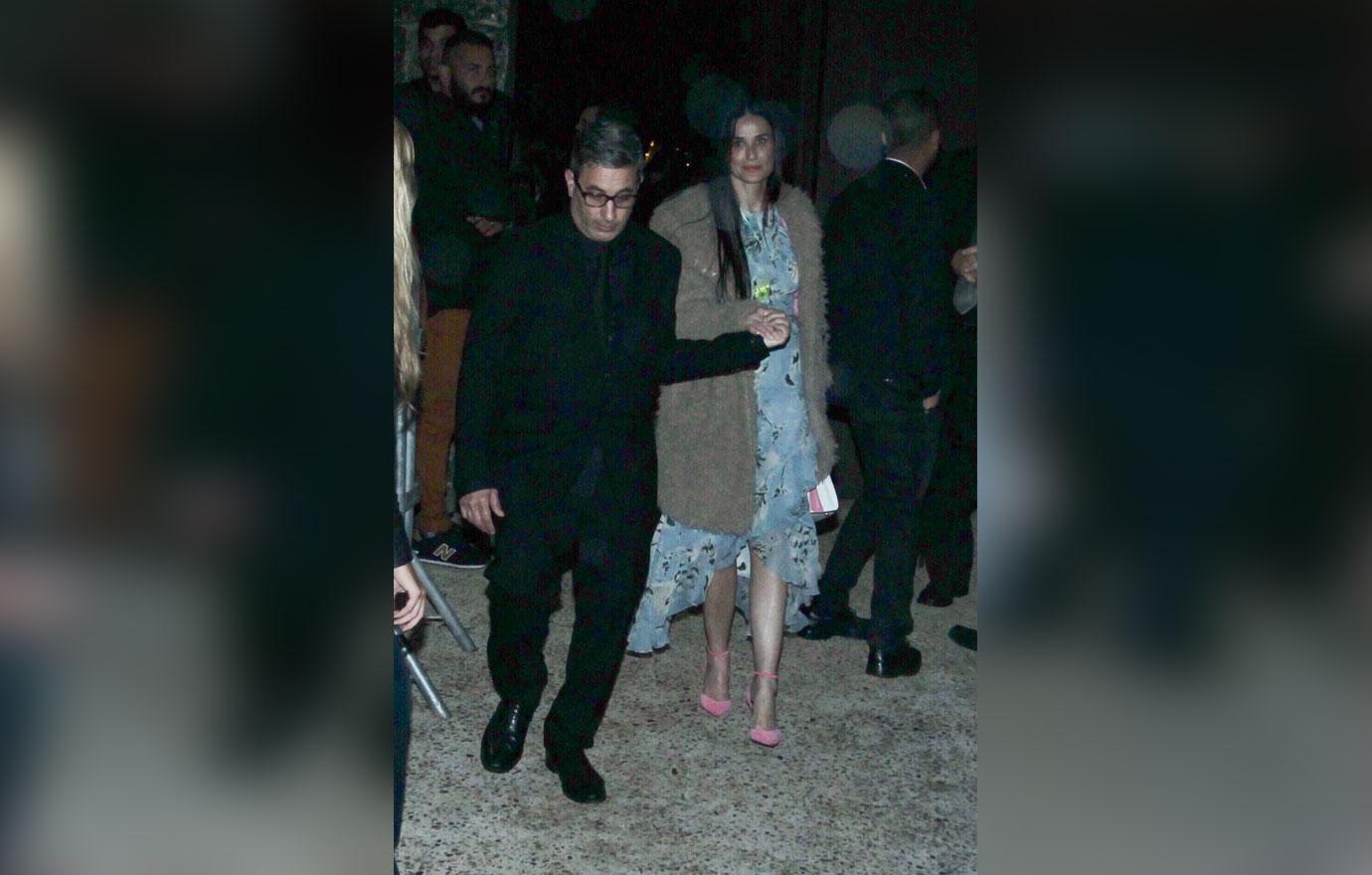 Do you think Demi will ever be over him? Let us know in the comments section.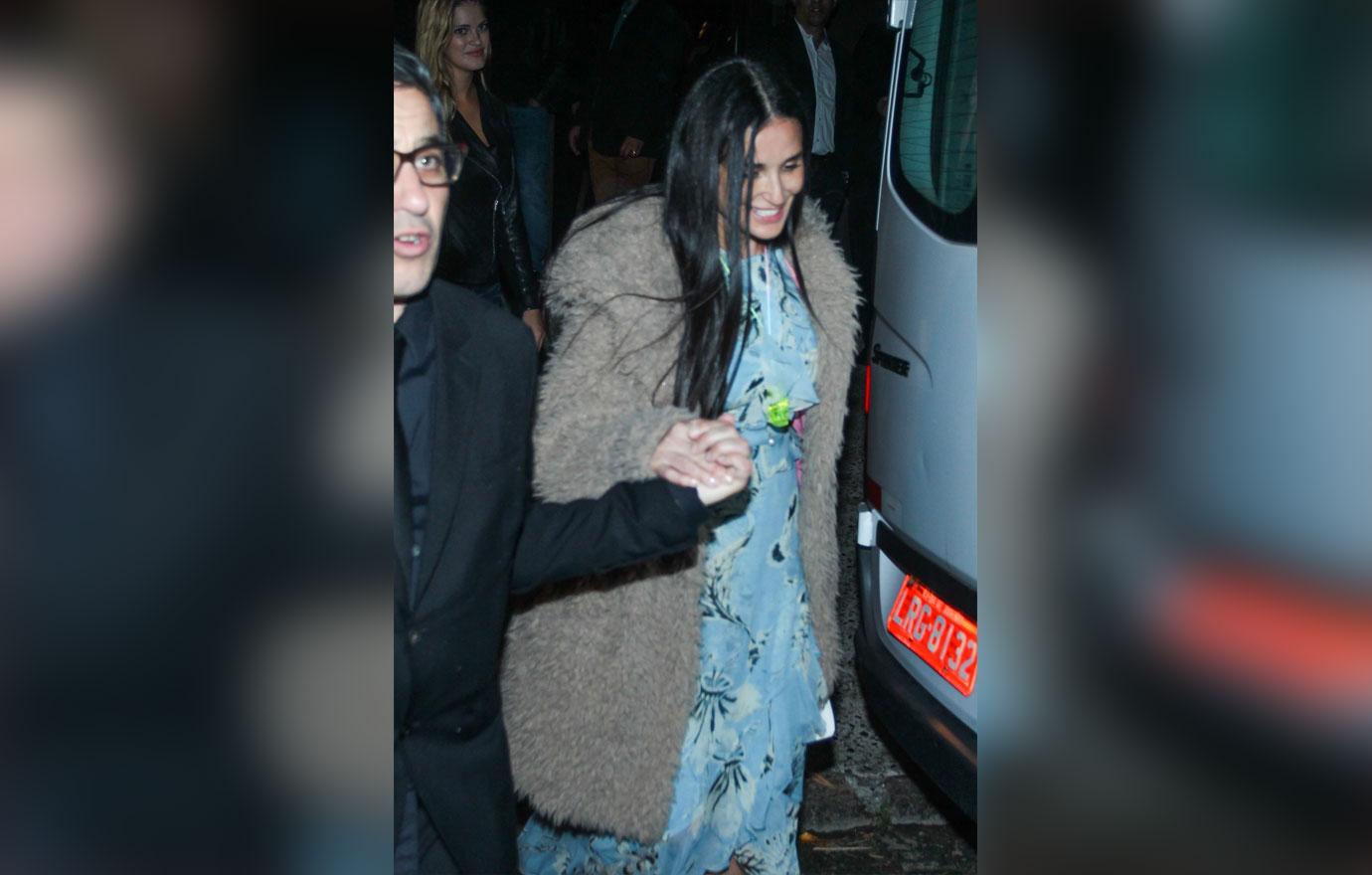 The insider added, "After the ceremony, a wedding feast was held at the home of Luciano Huck. Guests were shuttled from the ceremony to the reception in vans. Demi shared a van with Owen Wilson and Spike Jonze. She stayed separate from Ashton."