PHOTOS
Lauren Bushnell & Chris Lane Celebrate Their Engagement With Friends And Family In North Carolina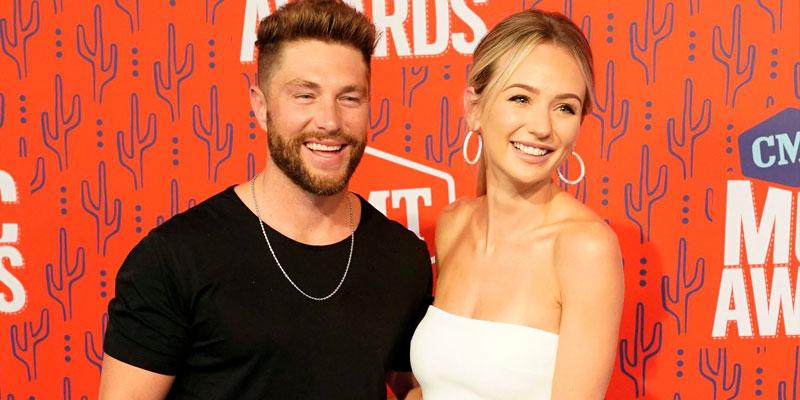 Lauren Bushnell and her fiancé Chris Lane spent all weekend celebrating their engagement! The couple, who lives in Nashville, jetted out to Chris' hometown in North Carolina and held an engagement party at Cuddle Creek Farm on September 29. The Bachelor alum admitted in her latest Instagram post that she's in a rush to get married.
Article continues below advertisement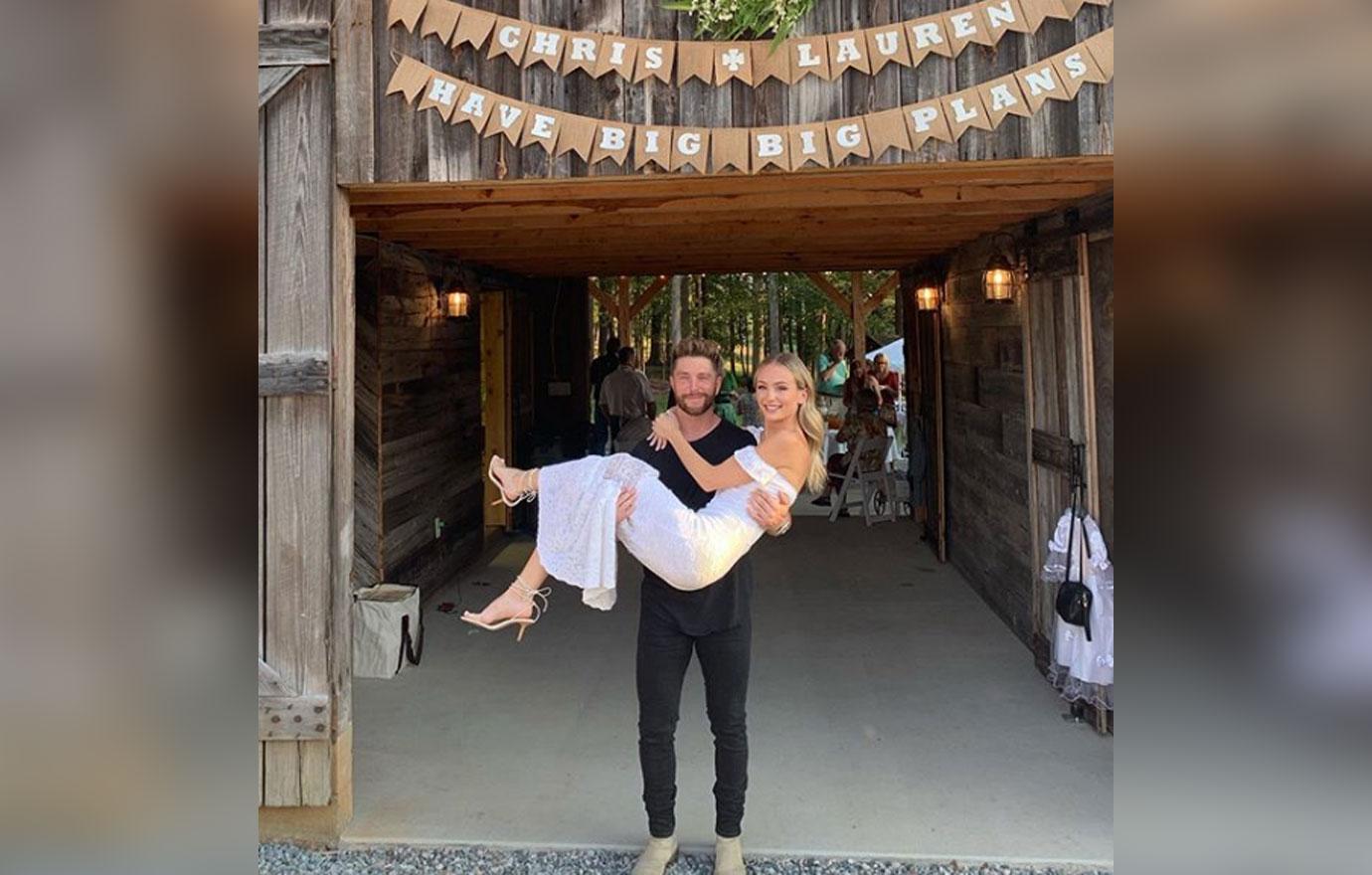 Chris, 34, hoisted Lauren, 29, up bridal style in front of a sign that said, "Chris + Lauren Have Big, Big Plans." The former ABC star shared, "Got to celebrate all weekend long in Chris' hometown with our family, friends, and dogs."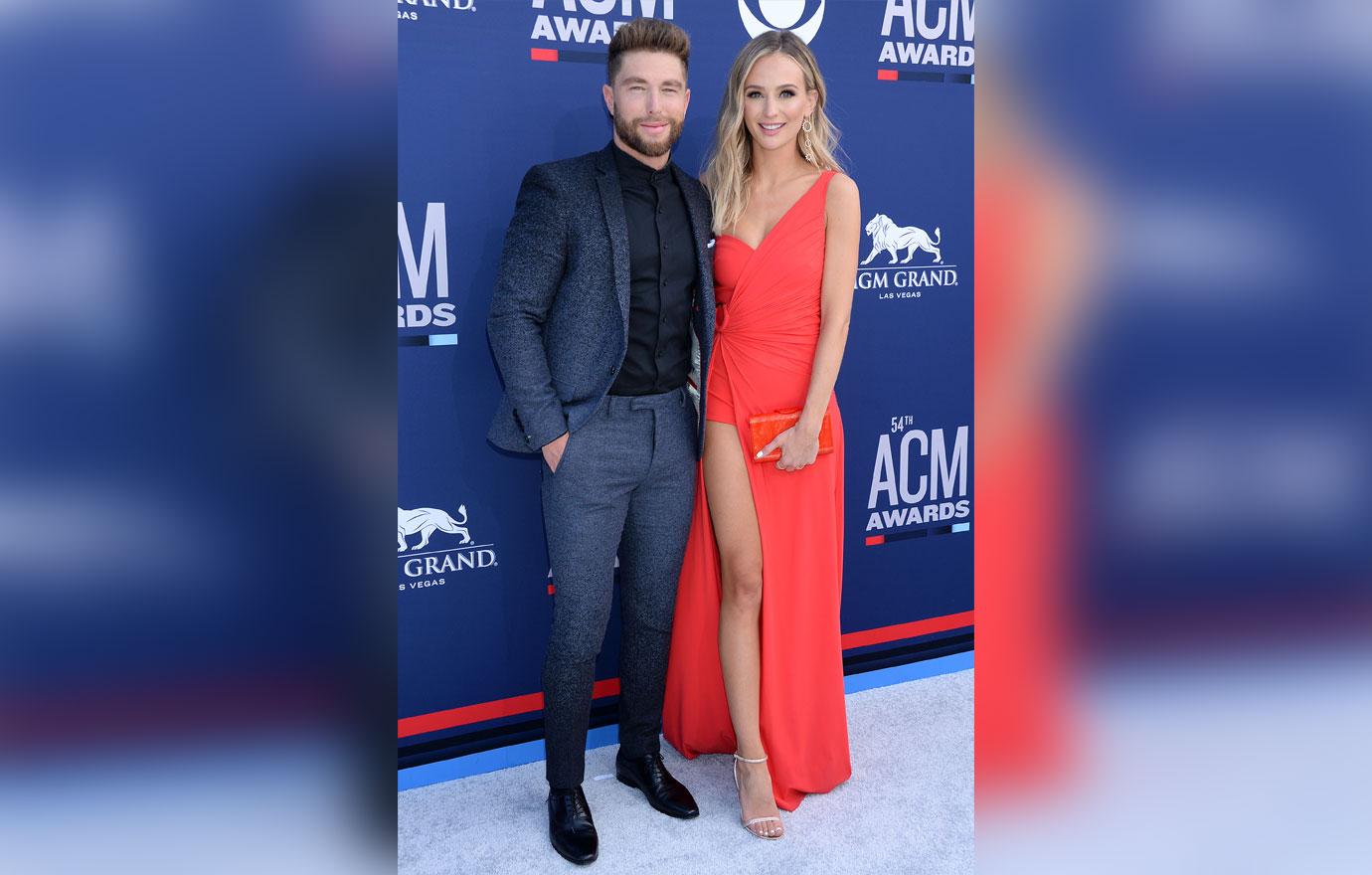 Lauren then revealed, "At one point I even looked at Chris and said 'I wish we were just getting married tonight!'"
Article continues below advertisement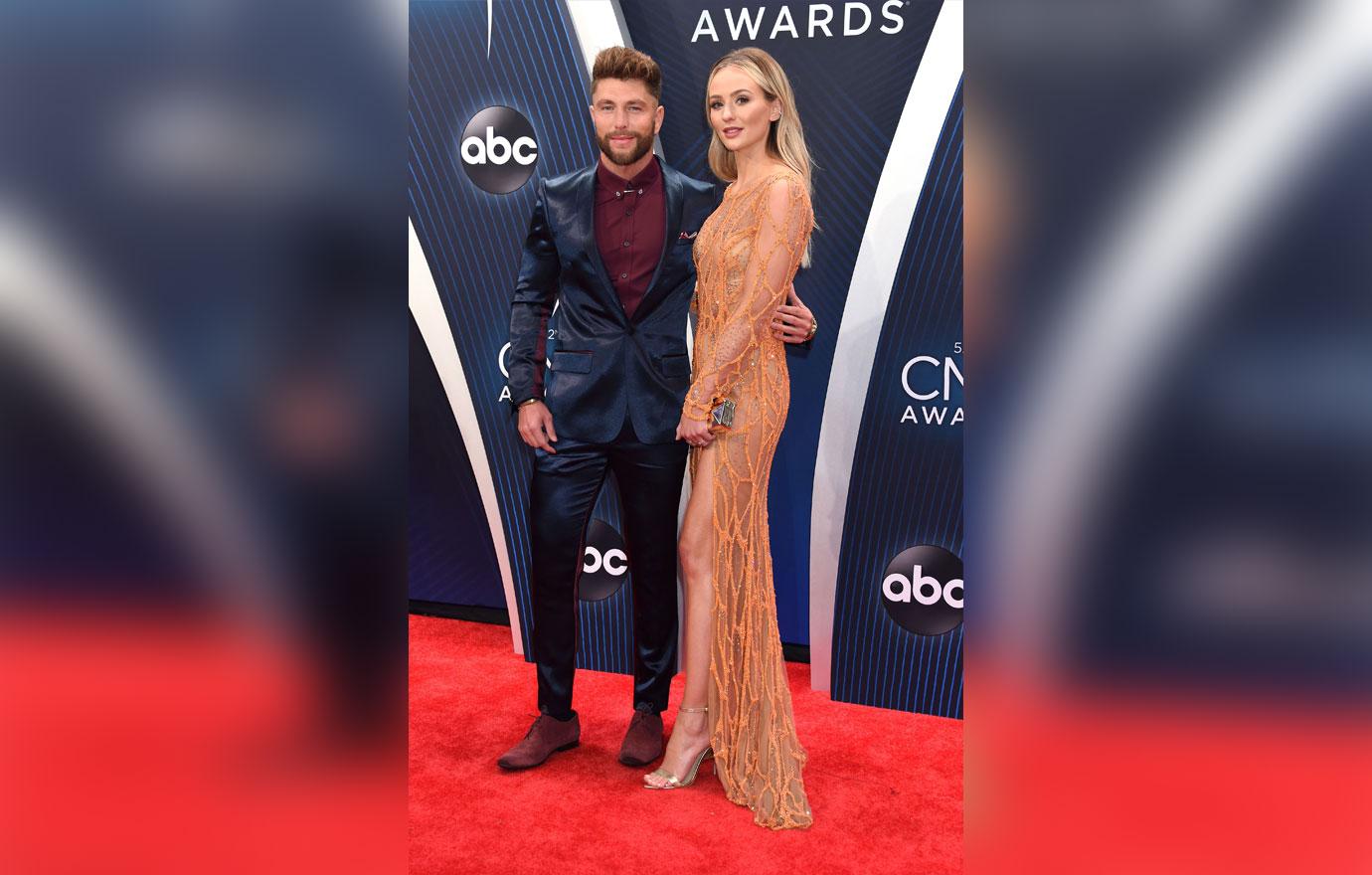 The bride-to-be was also overjoyed about Chris' song "I Don't Know About You" achieving a major accomplishment! "Woke up this morning still smiling only to find out my fiancé has the #1 song in country music! I am so proud of you @iamchrislane!!" she wrote. "So many hardworking people behind this song, including all the radio stations playing it and we are so grateful we get to continue celebrating thanks for all the love & support."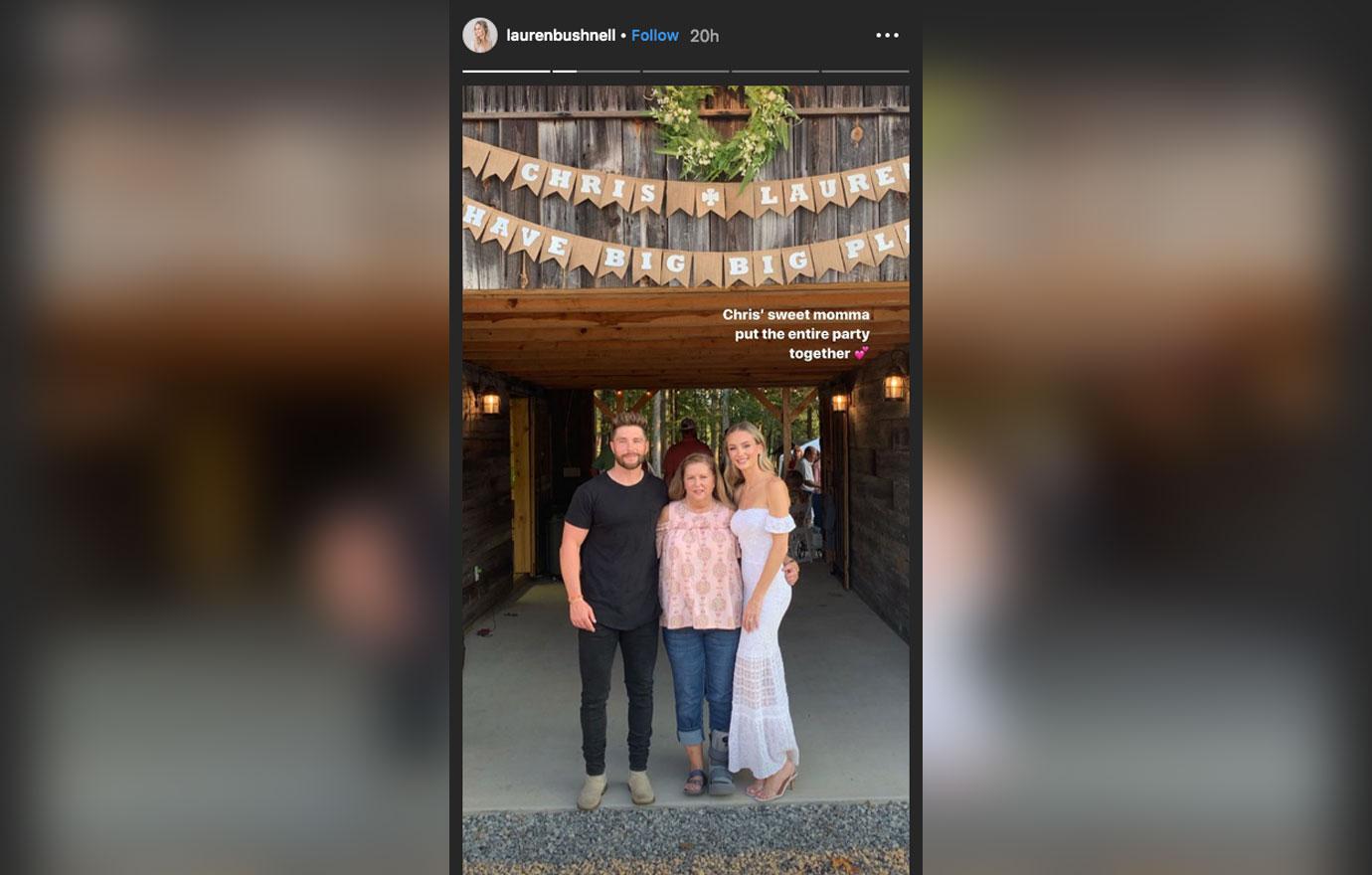 Both Lauren and Chris' parents made it for the engagement party. "Chris' sweet momma put the entire party together," she shared on her Instagram Story.
Article continues below advertisement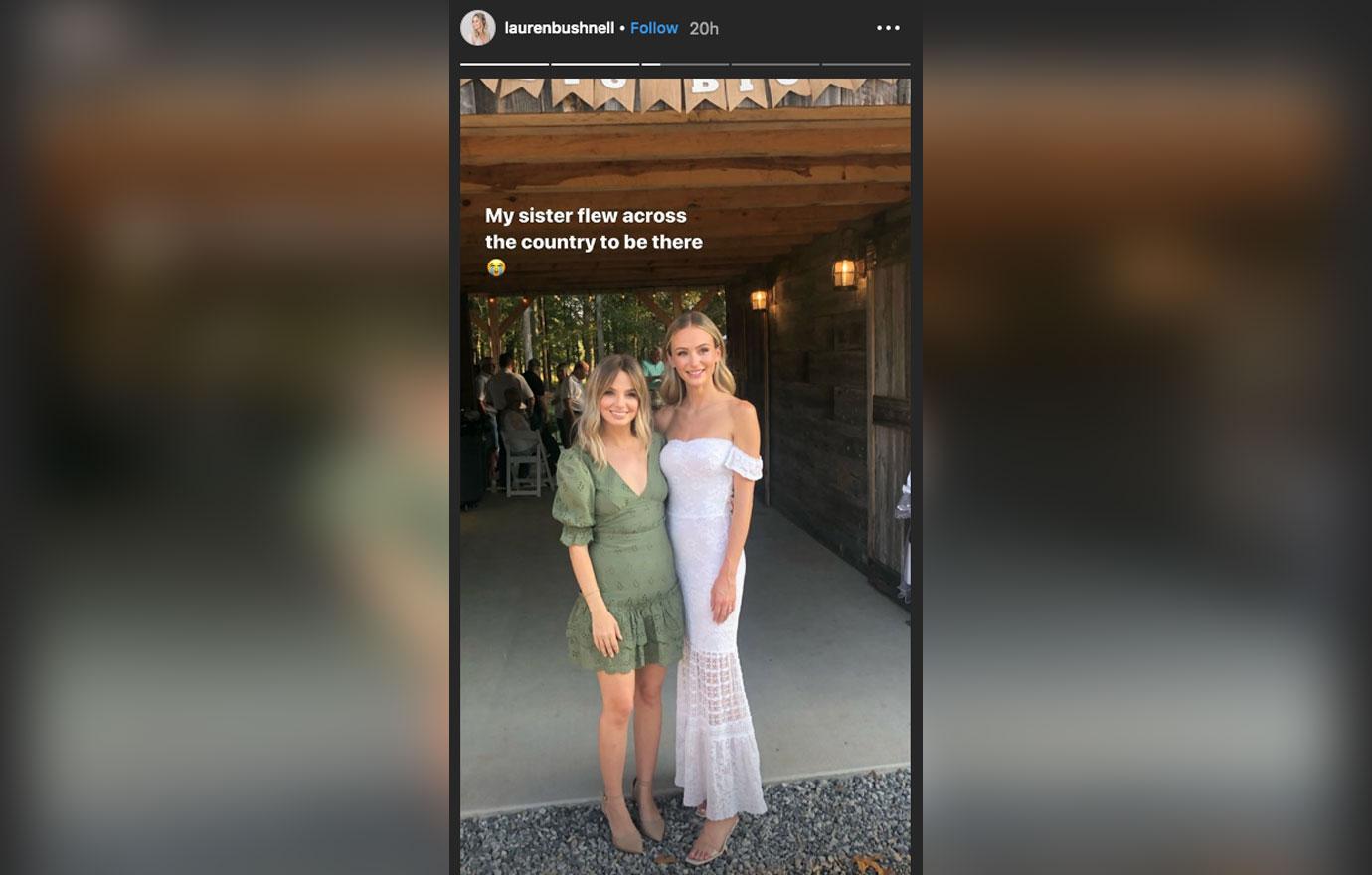 The couple's siblings also came in support of them. Lauren revealed her little sister, Mollie, "flew across the country" to be there. She also shared a photo of Chris and his twin brother Cole.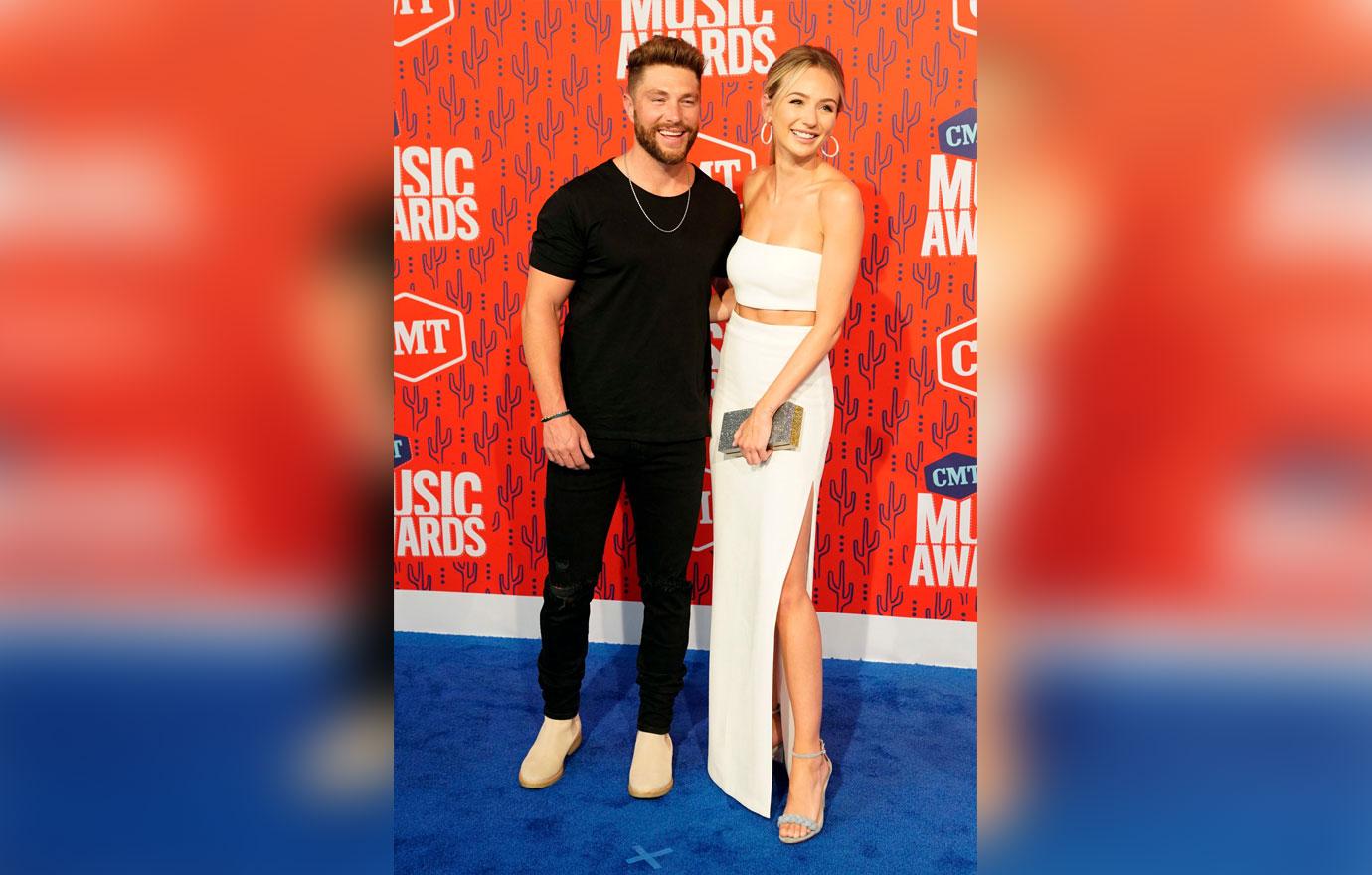 Bachelor alums Raven Gates, Jade Roper, and Becca Tilley all commented their best wishes for the couple! "So cute!!!! I'm so happy for your happiness!!!" Becca wrote. "The cutest," Jade commented. Raven told the couple, "You guys look adorable!"
Article continues below advertisement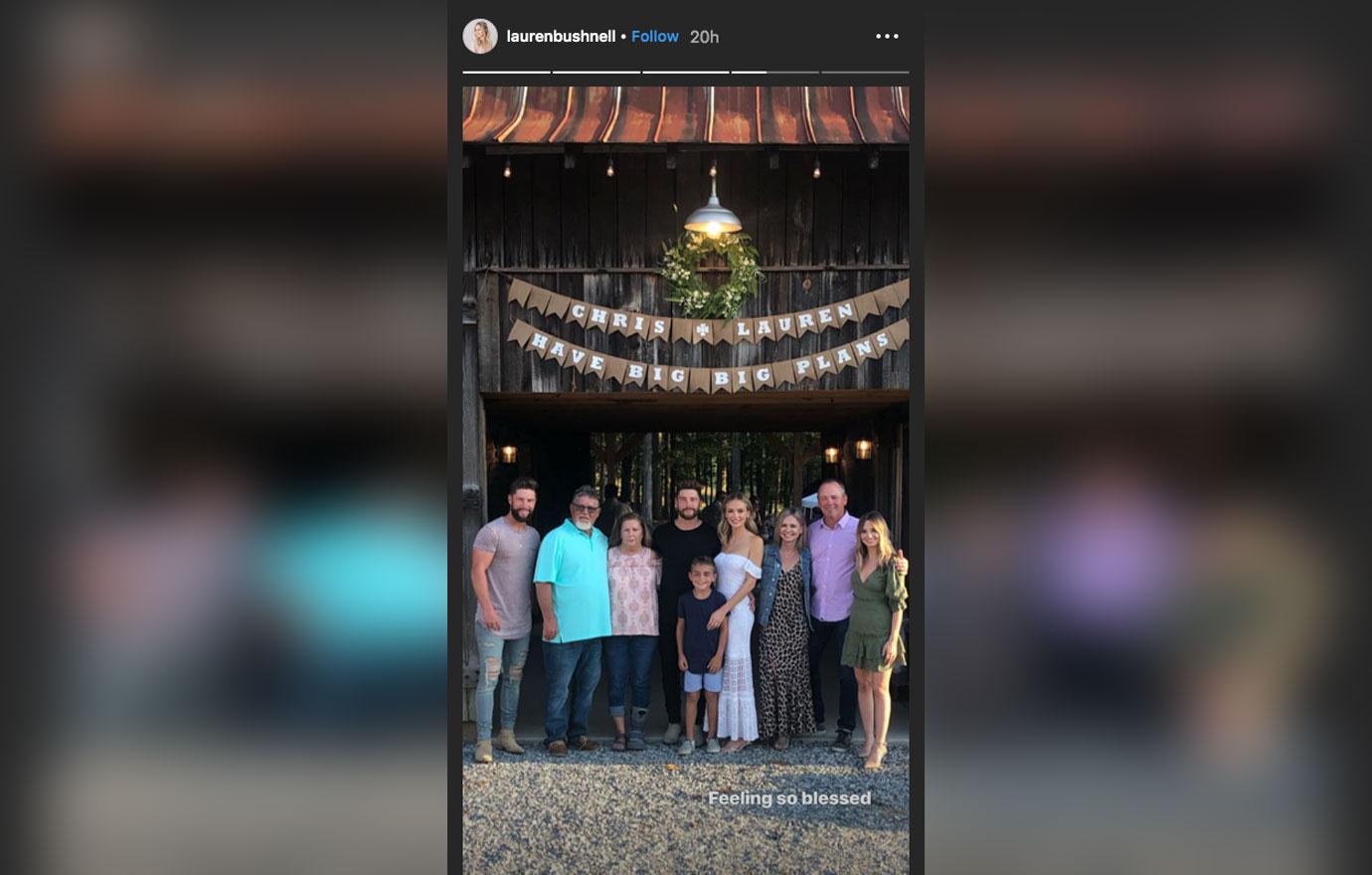 "It's been an incredible year in my career as well as my personal life…Took the weekend off to celebrate our engagement in Kernersville with both of our families!!" Chris shared on Instagram before the party began. "I'm a lucky lucky man!"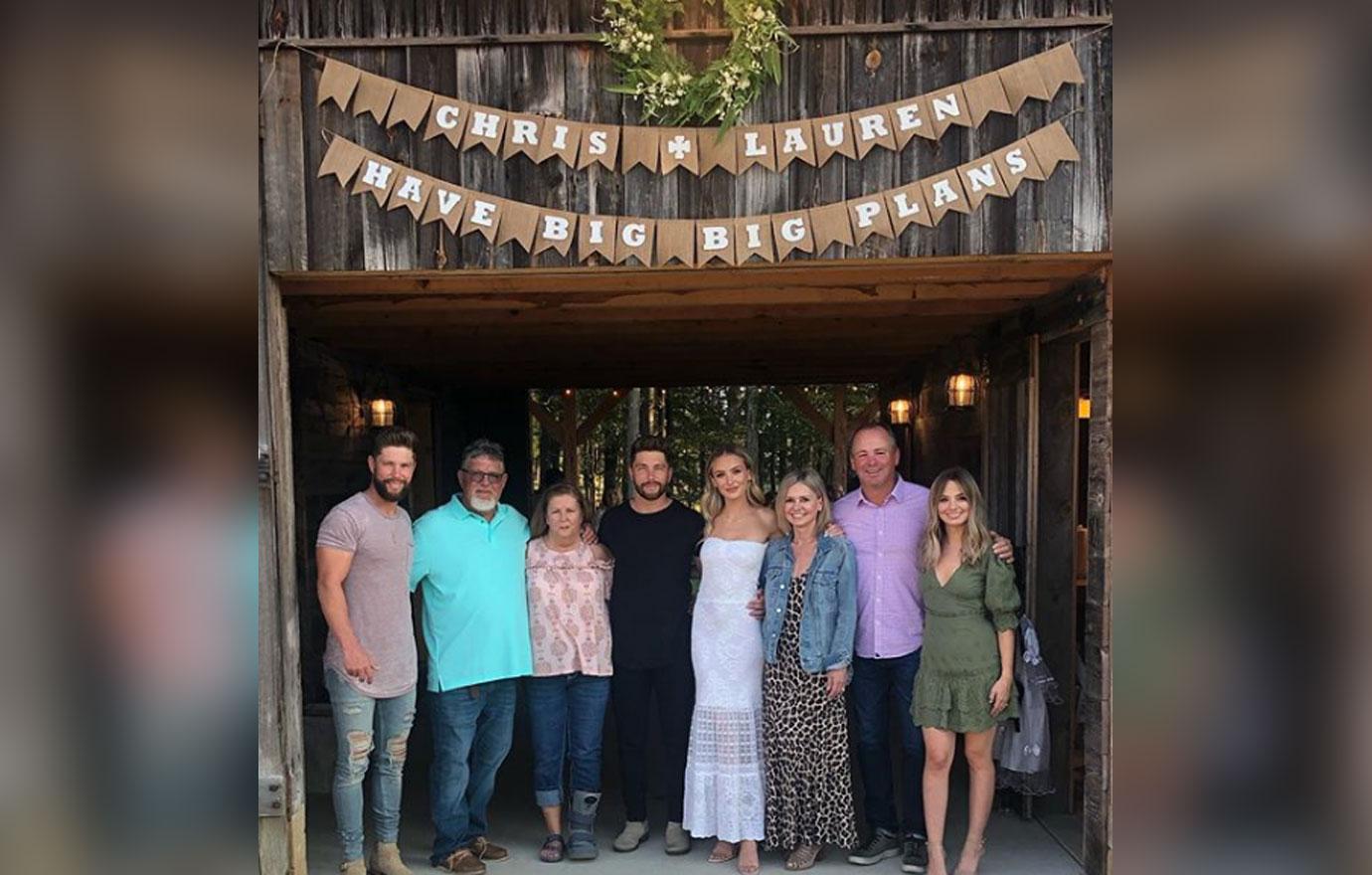 Chris and Lauren got engaged in June after less than a year of dating. The country music singer proposed to Lauren in the backyard of her family home in Oregon. He crooned the lyrics to "Big, Big Plans," which he wrote for that special moment.
Article continues below advertisement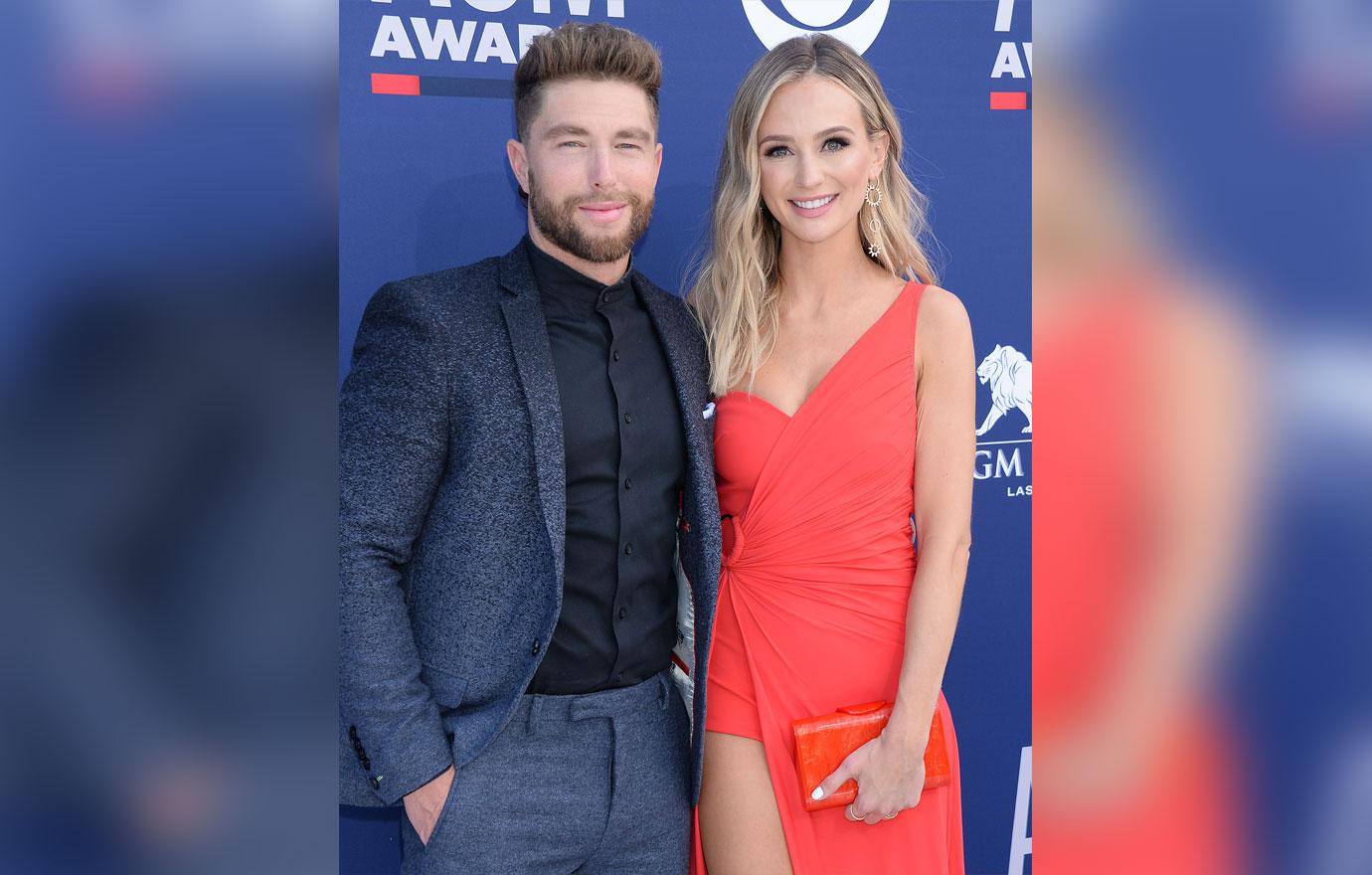 "I can't stop smiling ? I feel so incredibly blessed that every misstep, mistake and heartache has led me to you. I couldn't be happier to call you mine, forever. The journey was well worth it," Lauren wrote on Instagram after sharing the engagement. "Thank you Christopher Eric Lane for softening my heart and making it whole. Never going to stop telling you how much I love you and I will hold onto you forever and ever! Lauren Lane has a nice ring to it."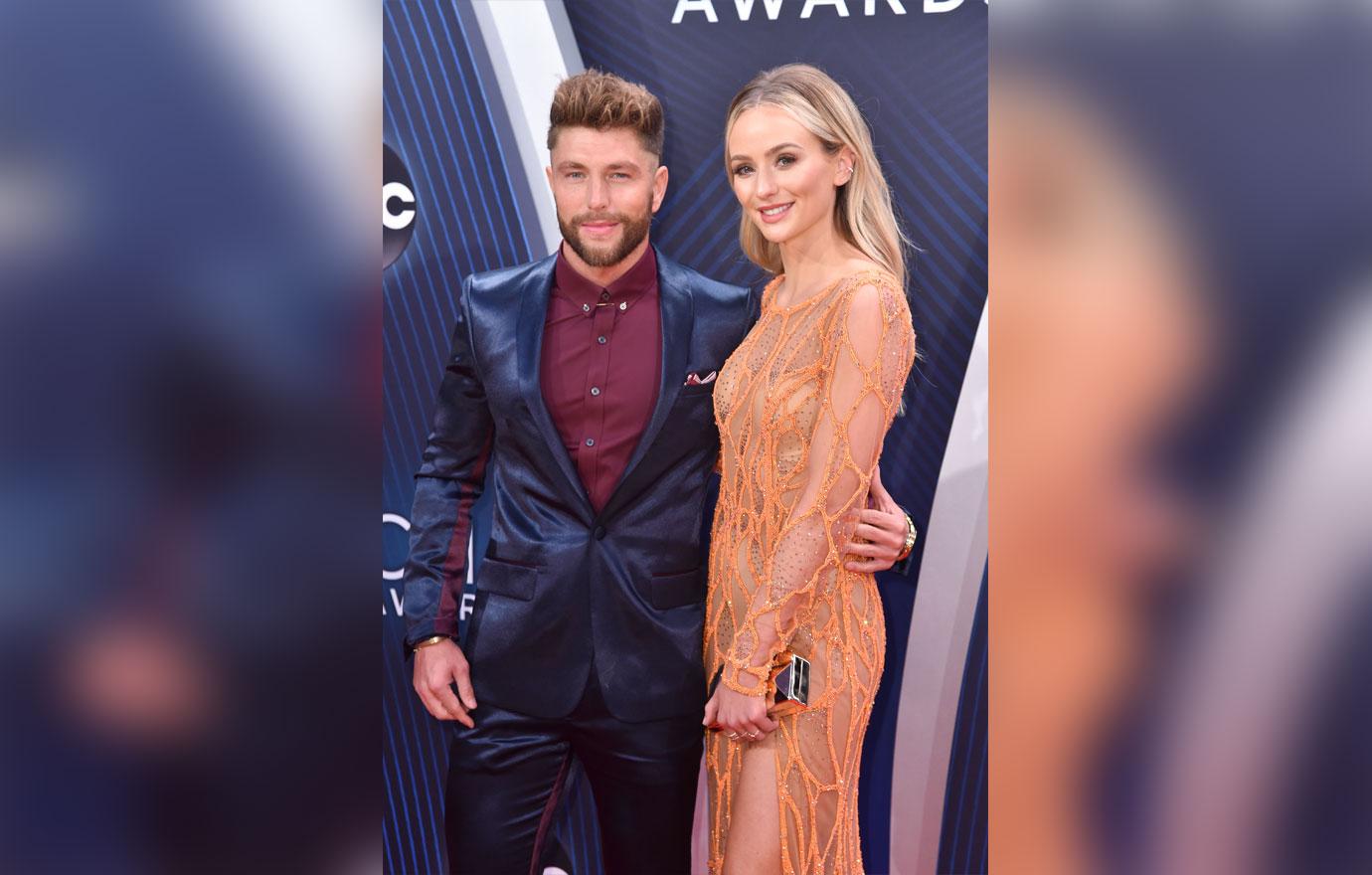 What do you think about Lauren and Chris' engagement party weekend? Let us know in the comments below!