PHOTOS
Bella Hadid Leaves Paris Hotel While The Weeknd Is Nowhere In Sight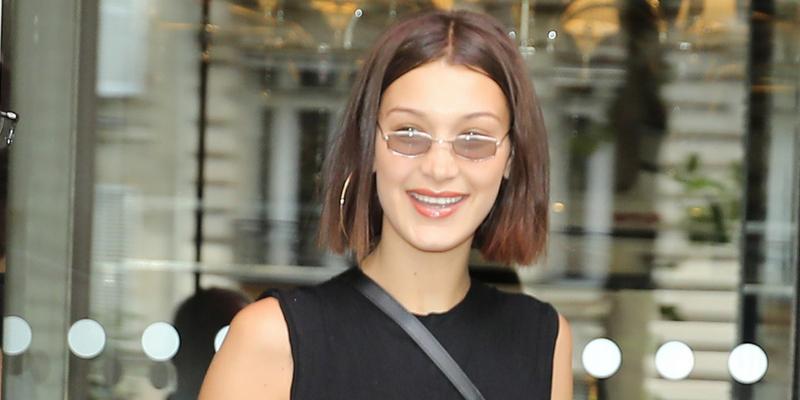 Are they on or are they off? It's hard to keep up with the relationship status of Bella Hadid and The Weeknd, but as Bella left the Royal Monceau hotel in Paris over the weekend, she looked totally carefree. She was armed with sunglasses and a smile.
Article continues below advertisement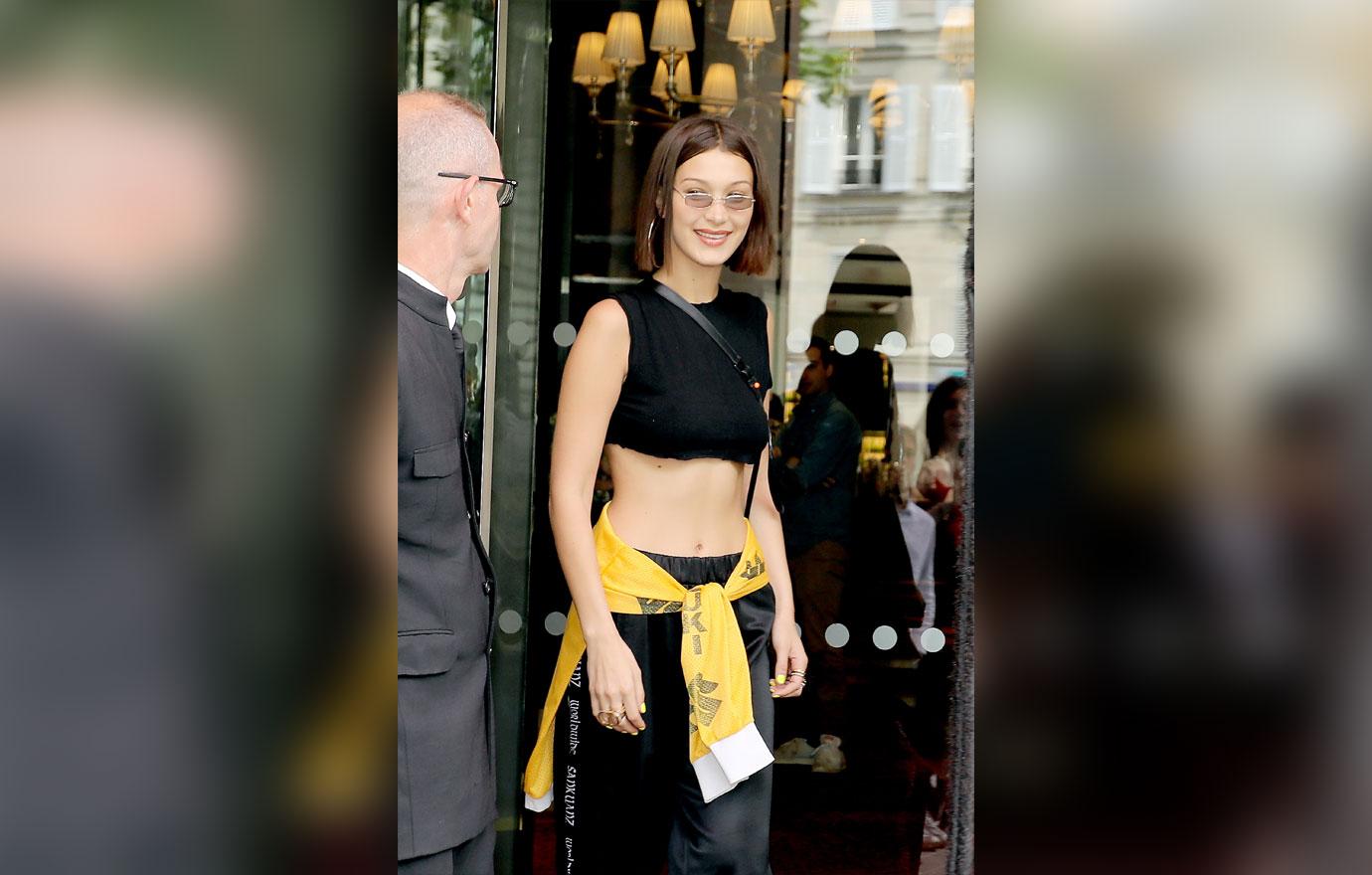 The brunette model was in town for Fashion Week and that was reflected in her outfit. She managed to craft a look that was sporty but futuristic. She donned a black sleeveless crop top and a pair of extra-baggy joggers.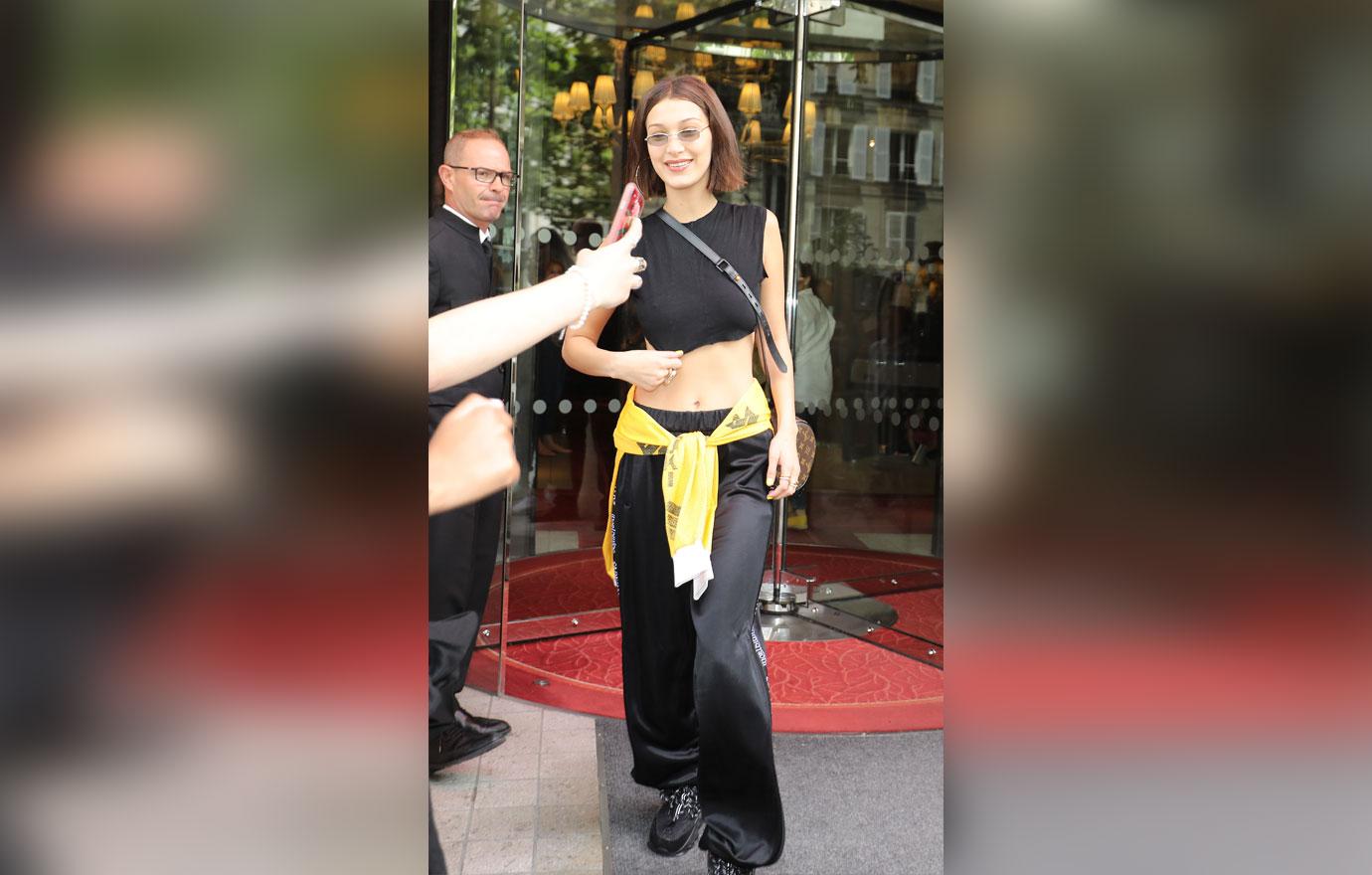 A bright yellow jacket tied around her waist and a cross-body bag purse rounded out her look.
Article continues below advertisement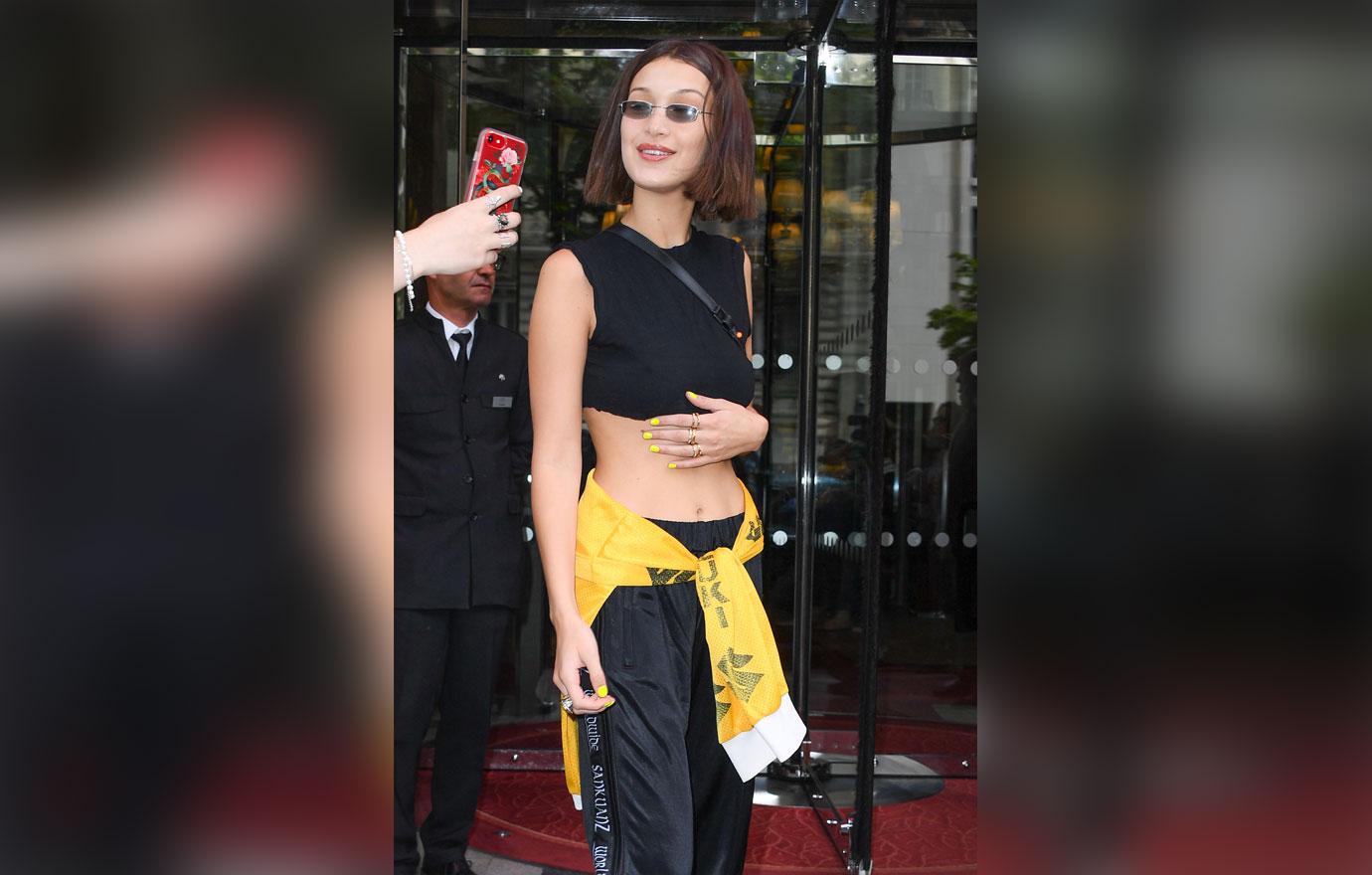 The warm Paris temperatures are no joke and Bella made a smart choice by keeping her hair styled in a loose and layered bob. Keeping cool and stylish during the most fashionable week of the year.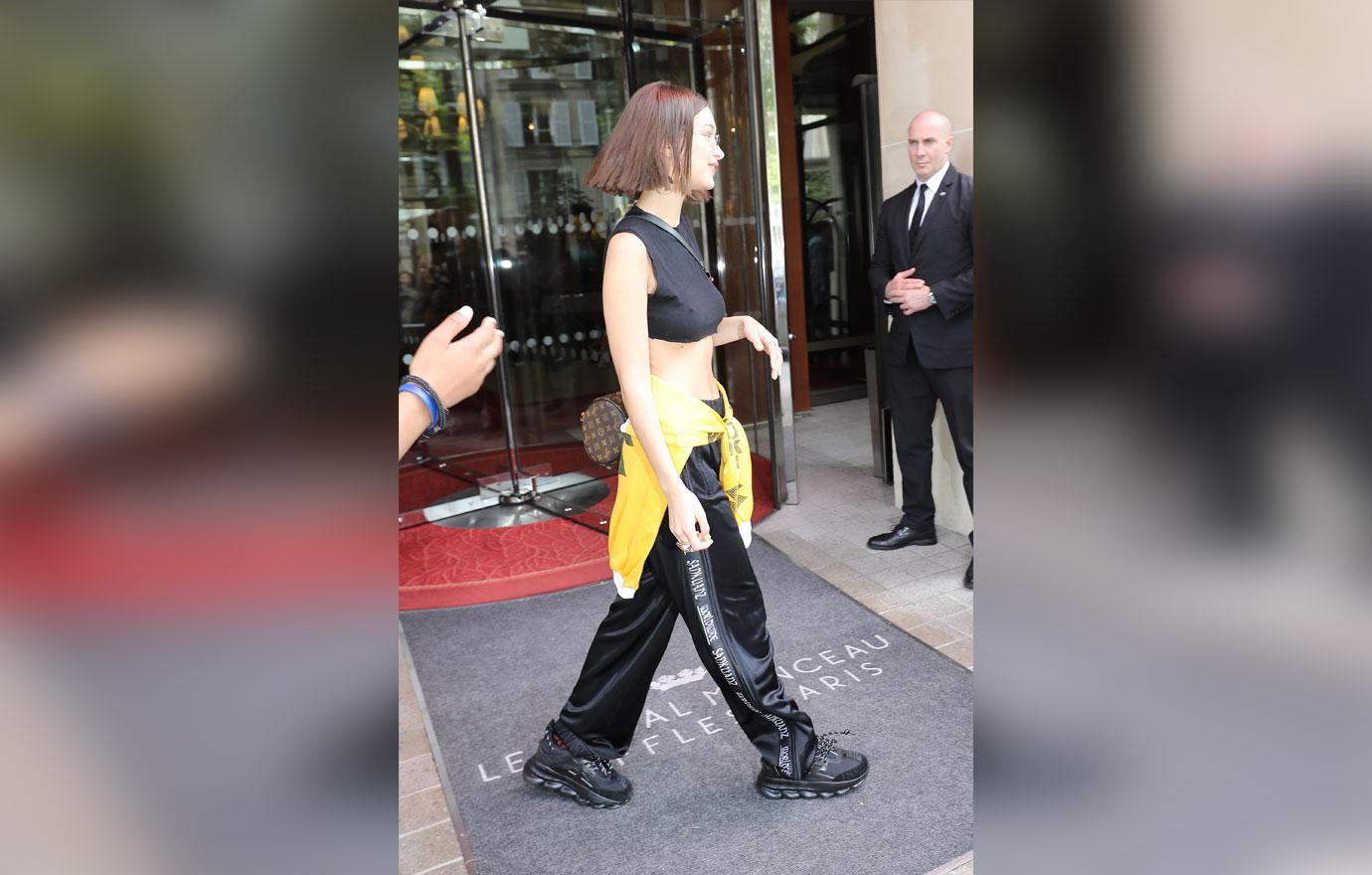 But, the Hadid sisters just can't catch a break from the relationship drama. Just last week Zayn Malik, in an interview with GQ, confirmed his complicated relationship with Gigi, the older Hadid sister. He said "We're adults. We don't need to put a label on it, make it something for people's expectations."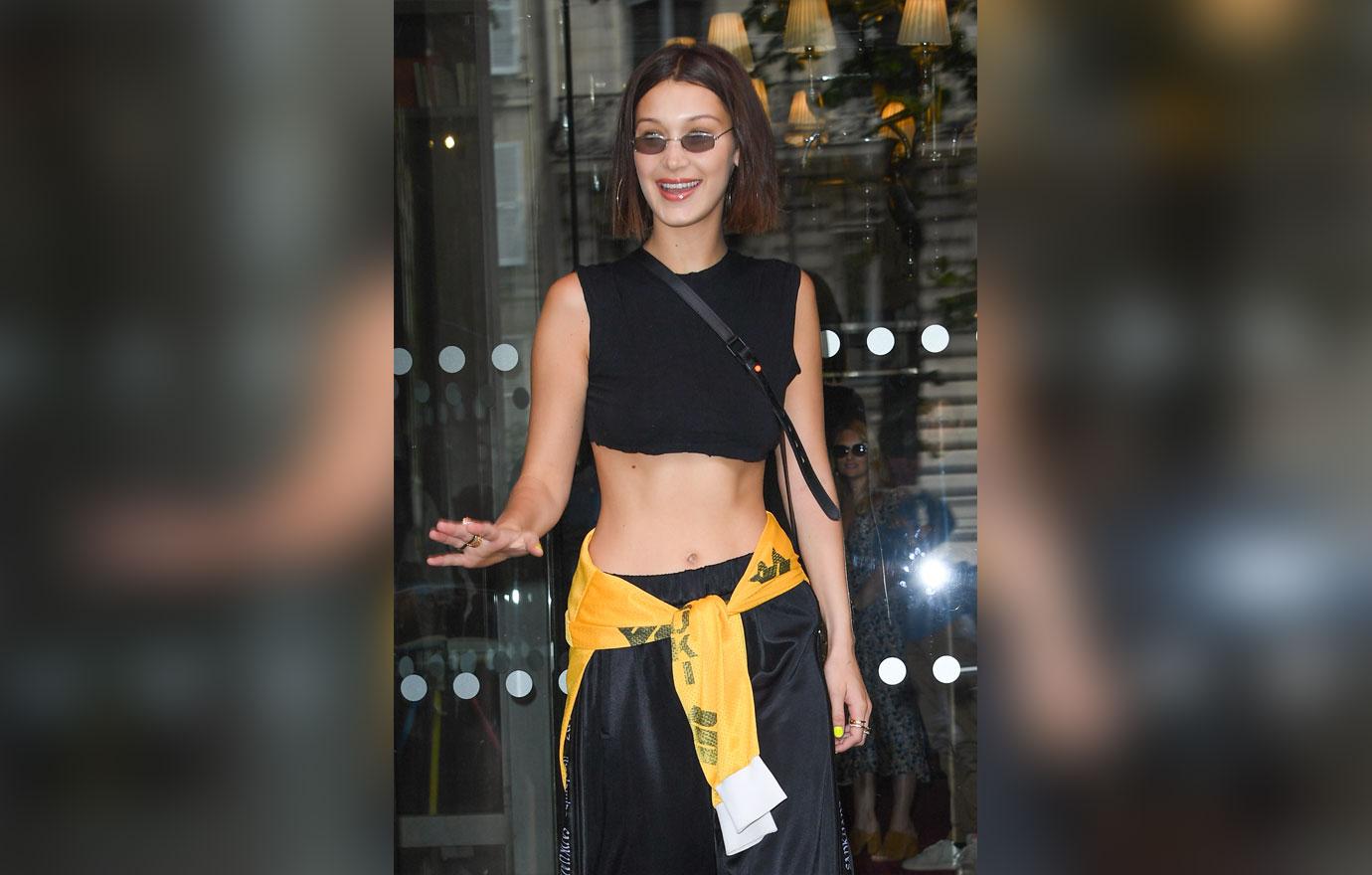 How do you feel about the Hadids, their boyfriends, and their romantic sagas? Let us know in the comments!