PHOTOS
Bella Hadid Enjoys A Romantic Afternoon With Italian Musician Gabs Riella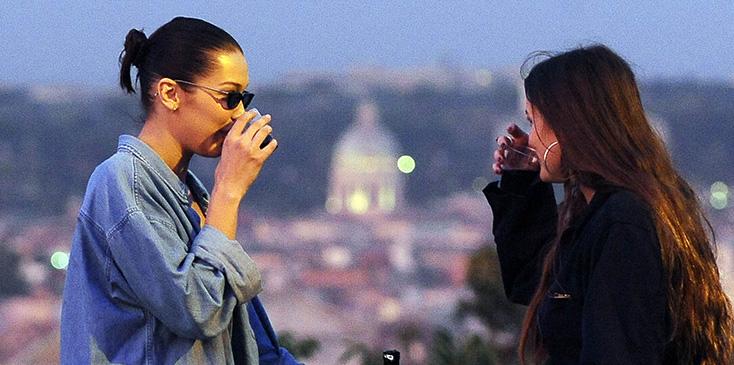 Bella Hadid spent a blissful, romantic Sunday in Rome with her friend, music artist Gabs Riella. The two were snapped going for a stroll, eating ice cream, and even sharing a bottle of wine and some red roses by the water. Wonder if Bella's rumored boyfriend Drake is jealous? Click through for pics of the beauties' perfect day!
Article continues below advertisement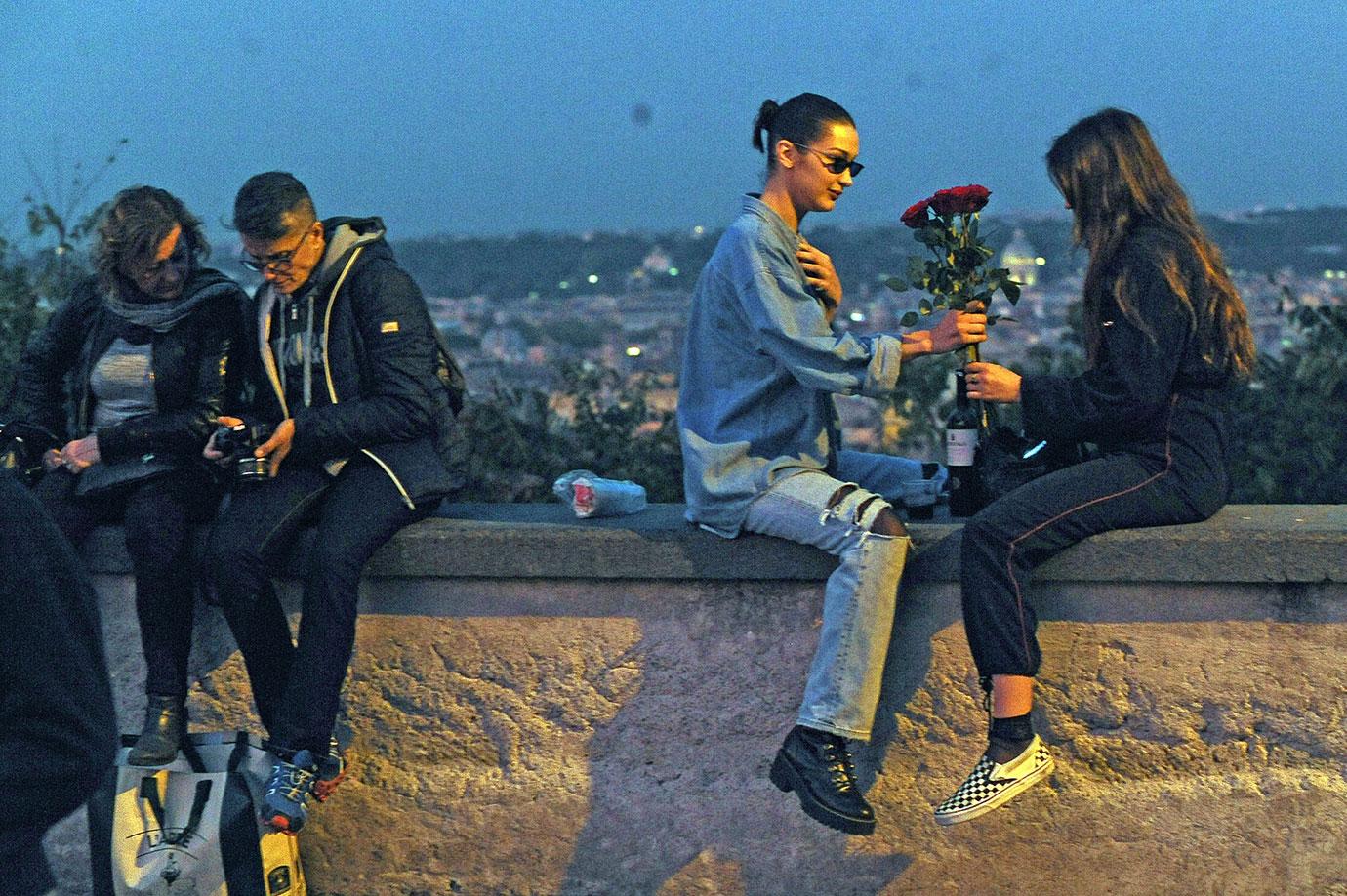 Bella was seen giving Gabs a bouquet of red roses!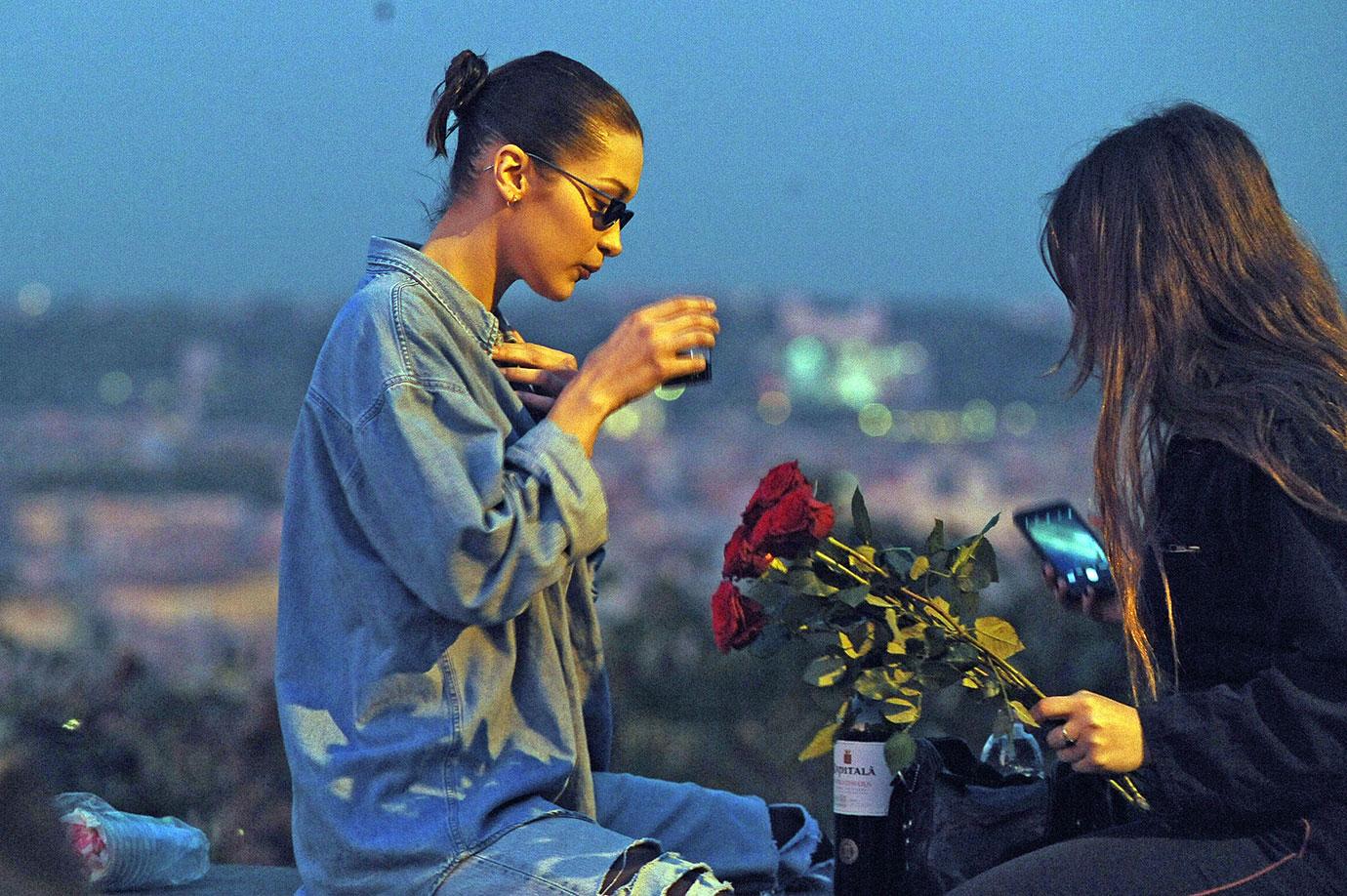 The young women were free from body guards and security, and could laugh and have fun one-on-one.
Article continues below advertisement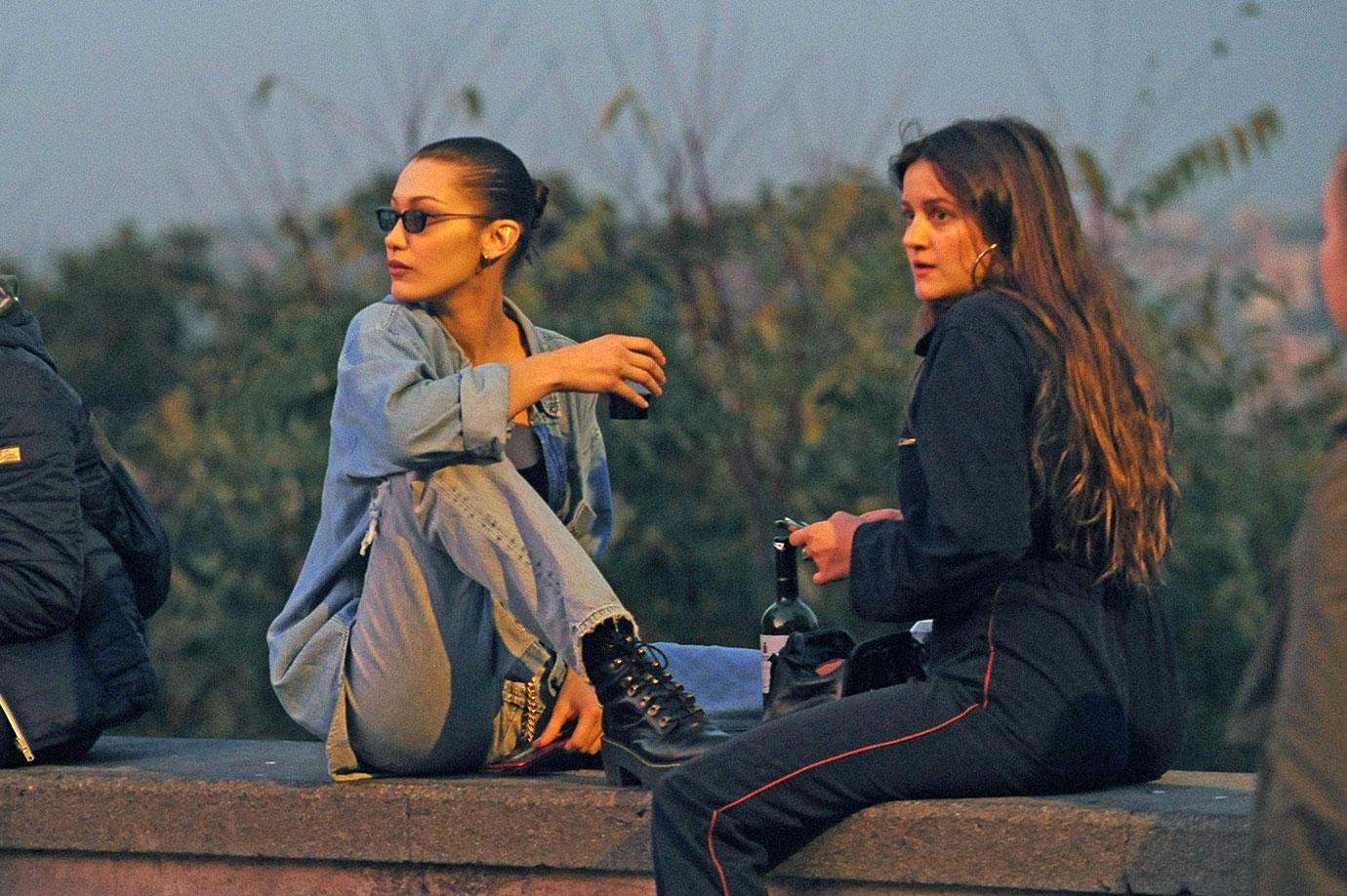 Sitting on a low wall along the Gianicolo Hill, taking in a panoramic view of Rome, Bella and Gabs drank wine and took selfies.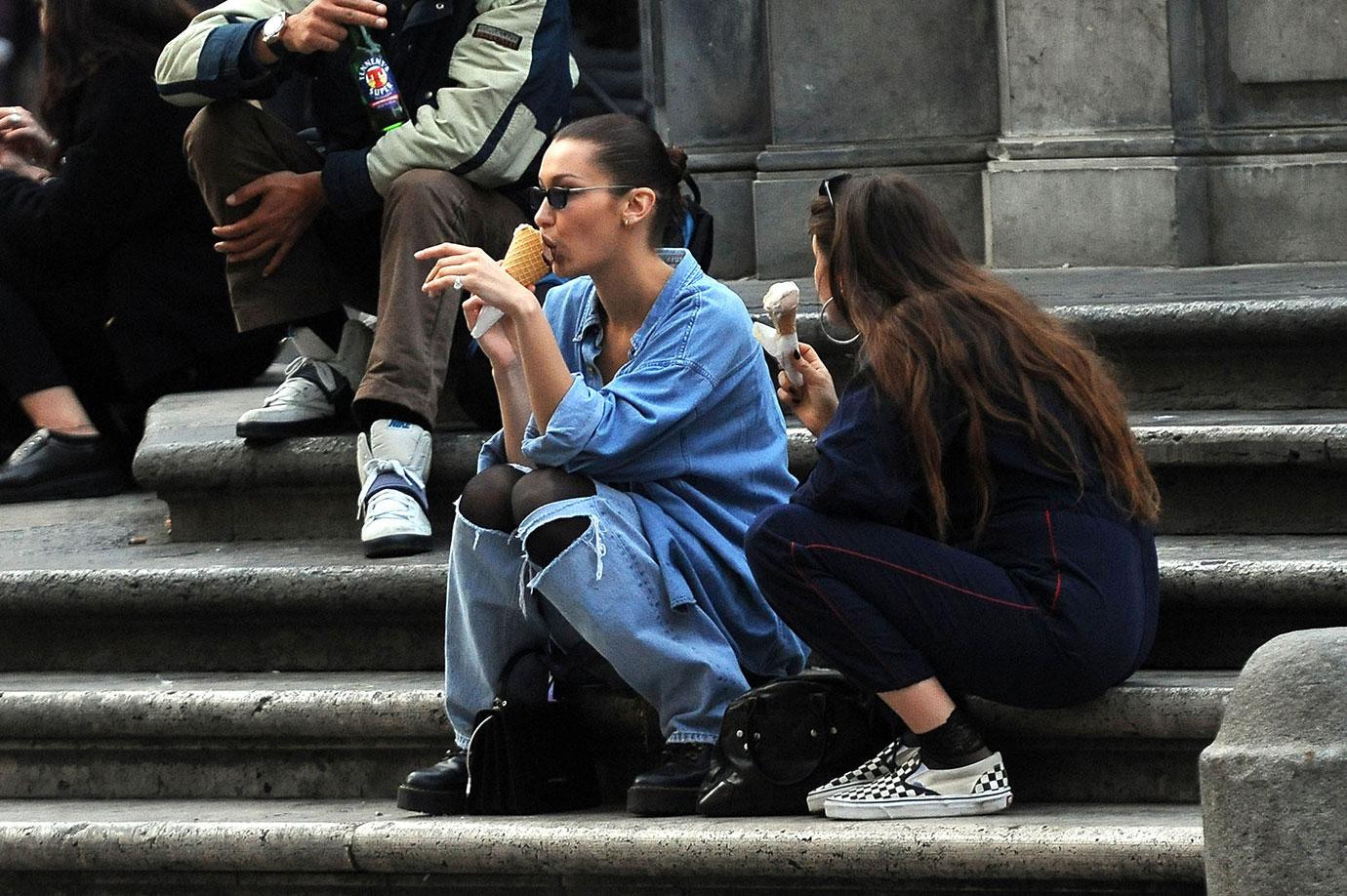 They were also seen getting ice cream together earlier in the day. What a perfect vacation!
Article continues below advertisement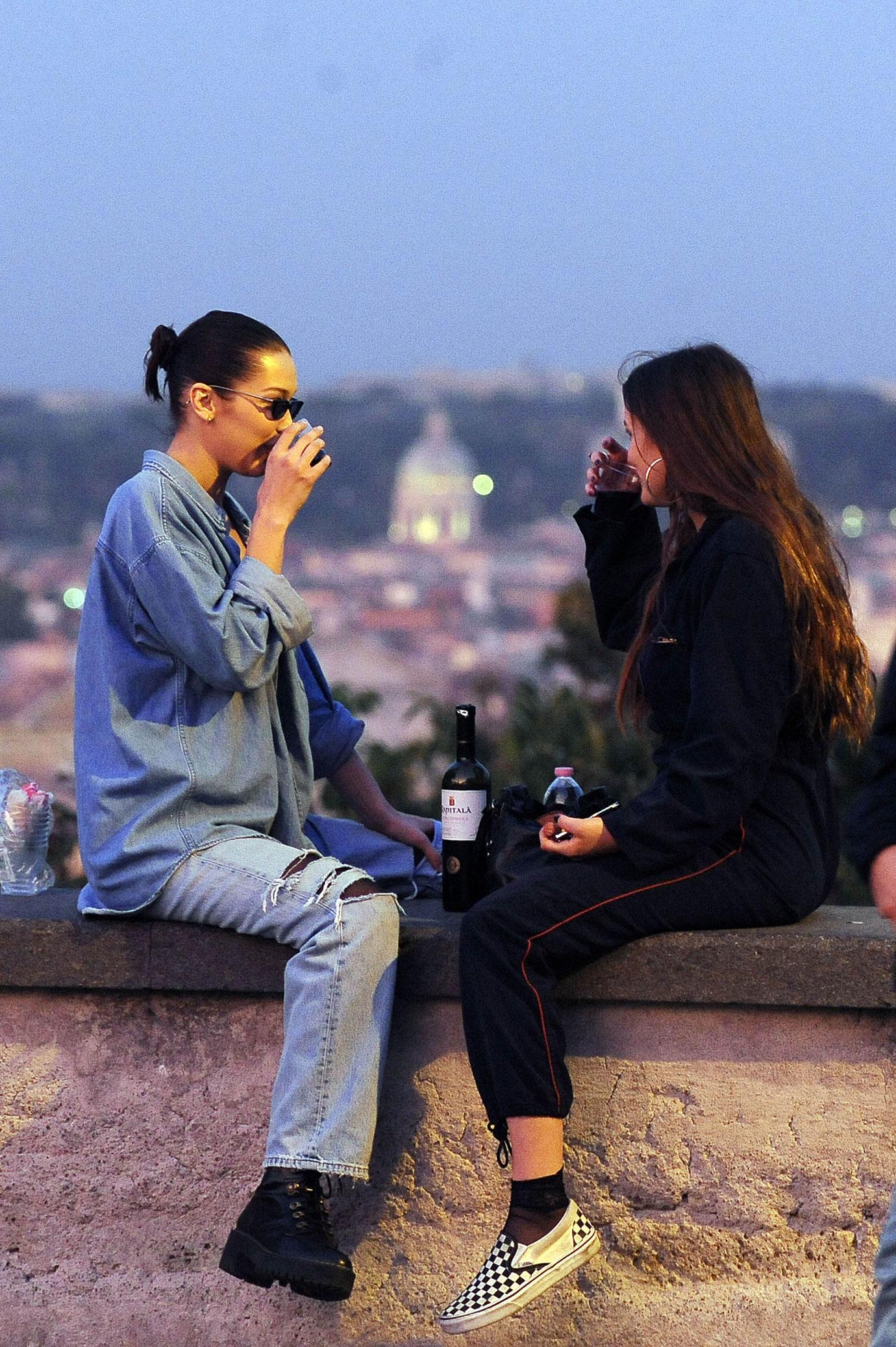 Later in the evening, the two hopped in a taxi and headed back to their hotel.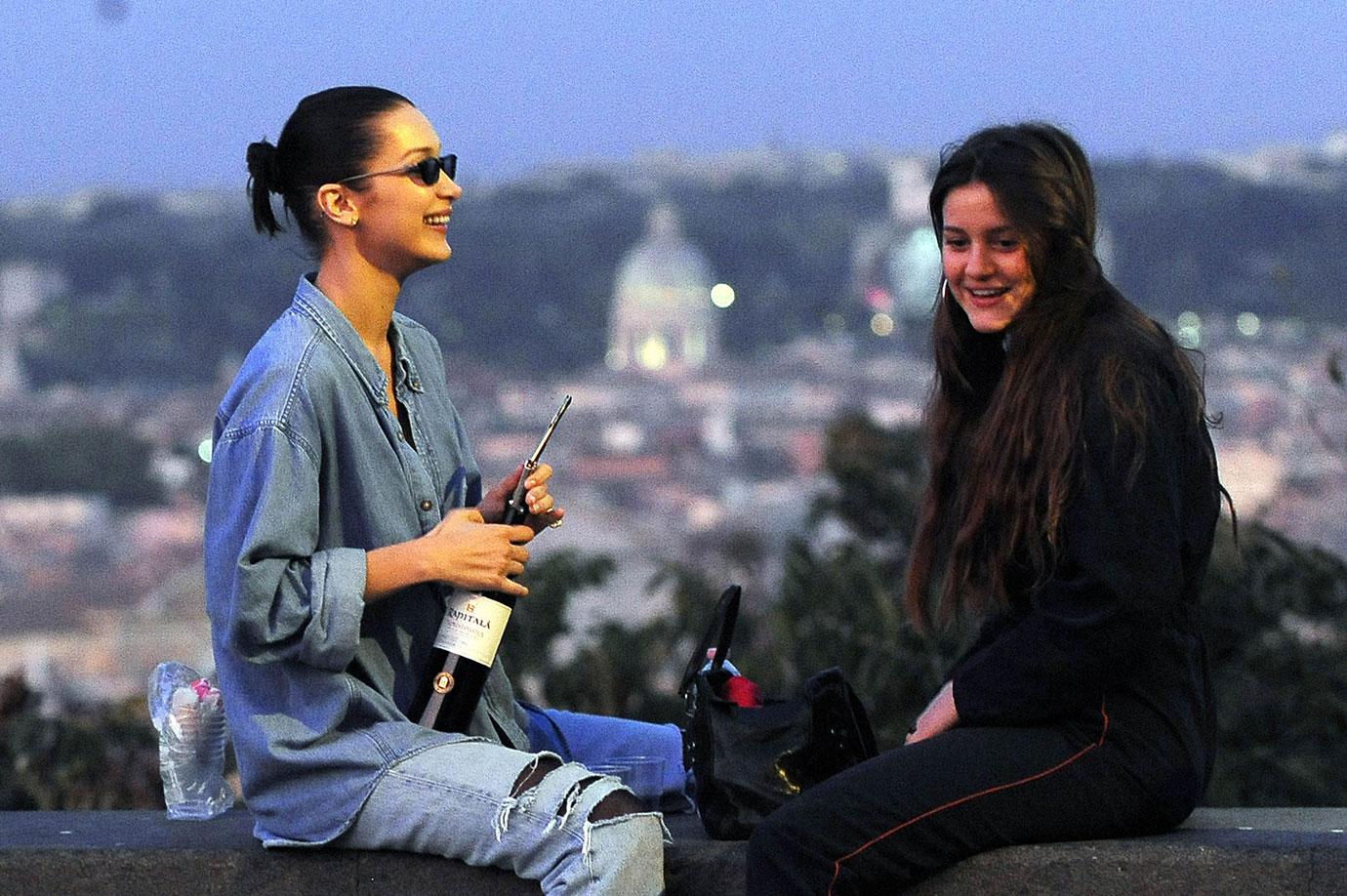 What do you think about Bella and Gabs' day out as tourists? Let us know in the comments!