PHOTOS
See Bella Hadid Mimic Infamous 'Titanic' Scene In Skimpy Dress Alongside Hailey Baldwin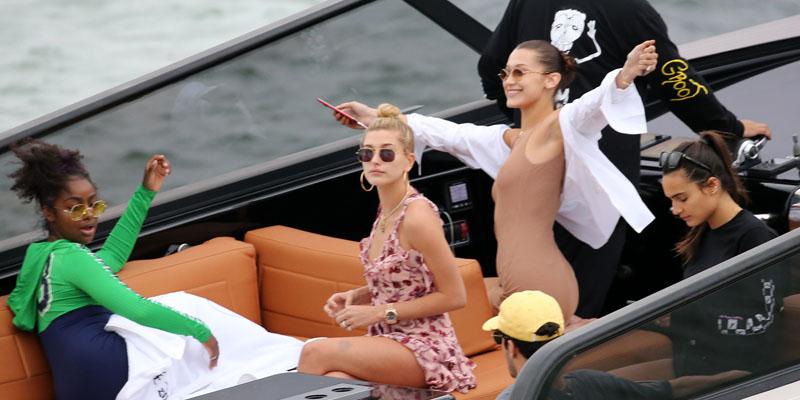 Fresh off the runway and off to Miami! Bella Hadid is living the dream. Back from Shanghai, where she slayed during the annual Victoria's Secret show, she relaxed on a boat with friends including Hailey Baldwin.
Article continues below advertisement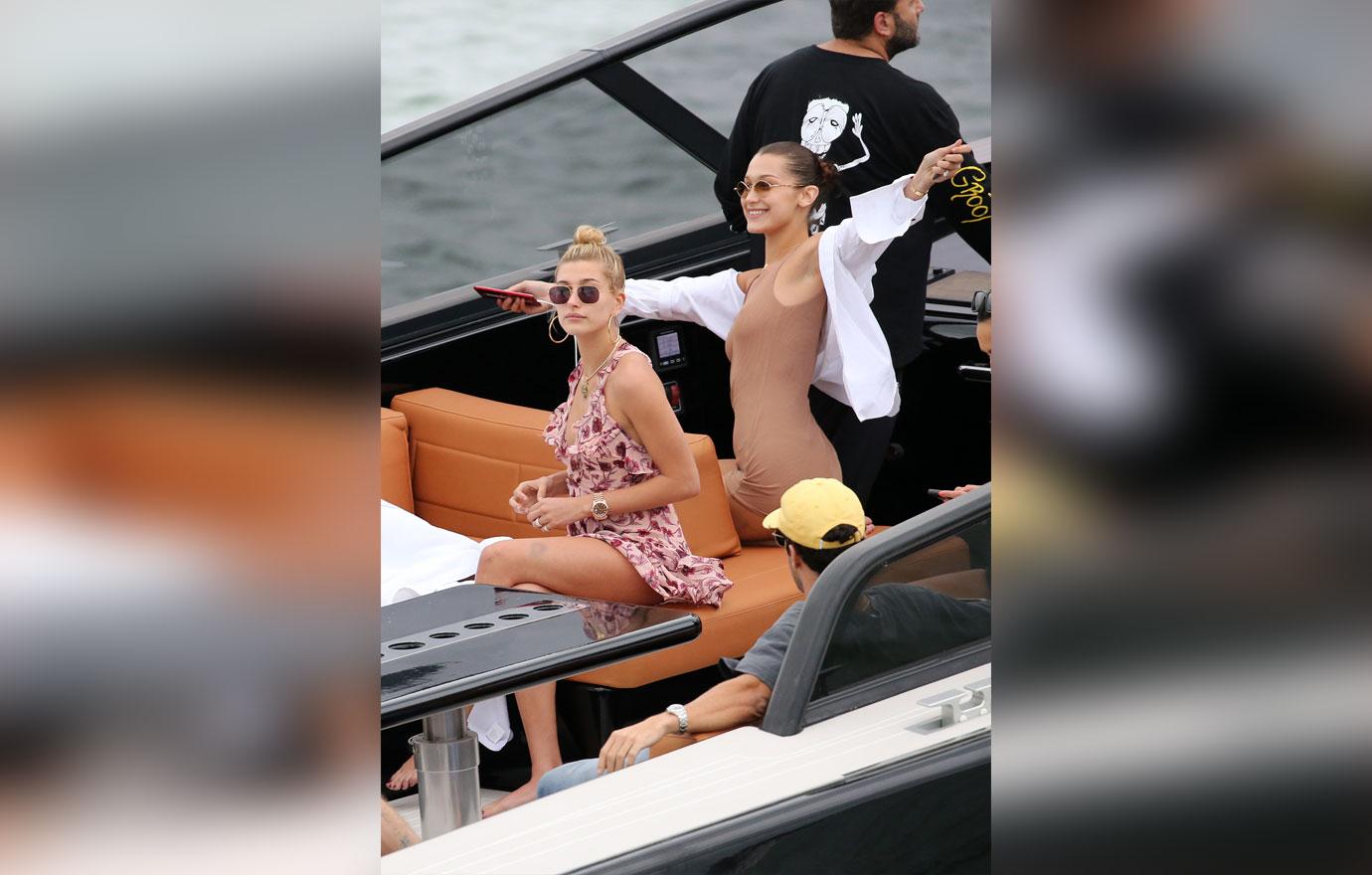 The 21-year-old mimicked the most iconic scene from The Titanic as she spread her arms. All she needs is her Leonardo DiCaprio!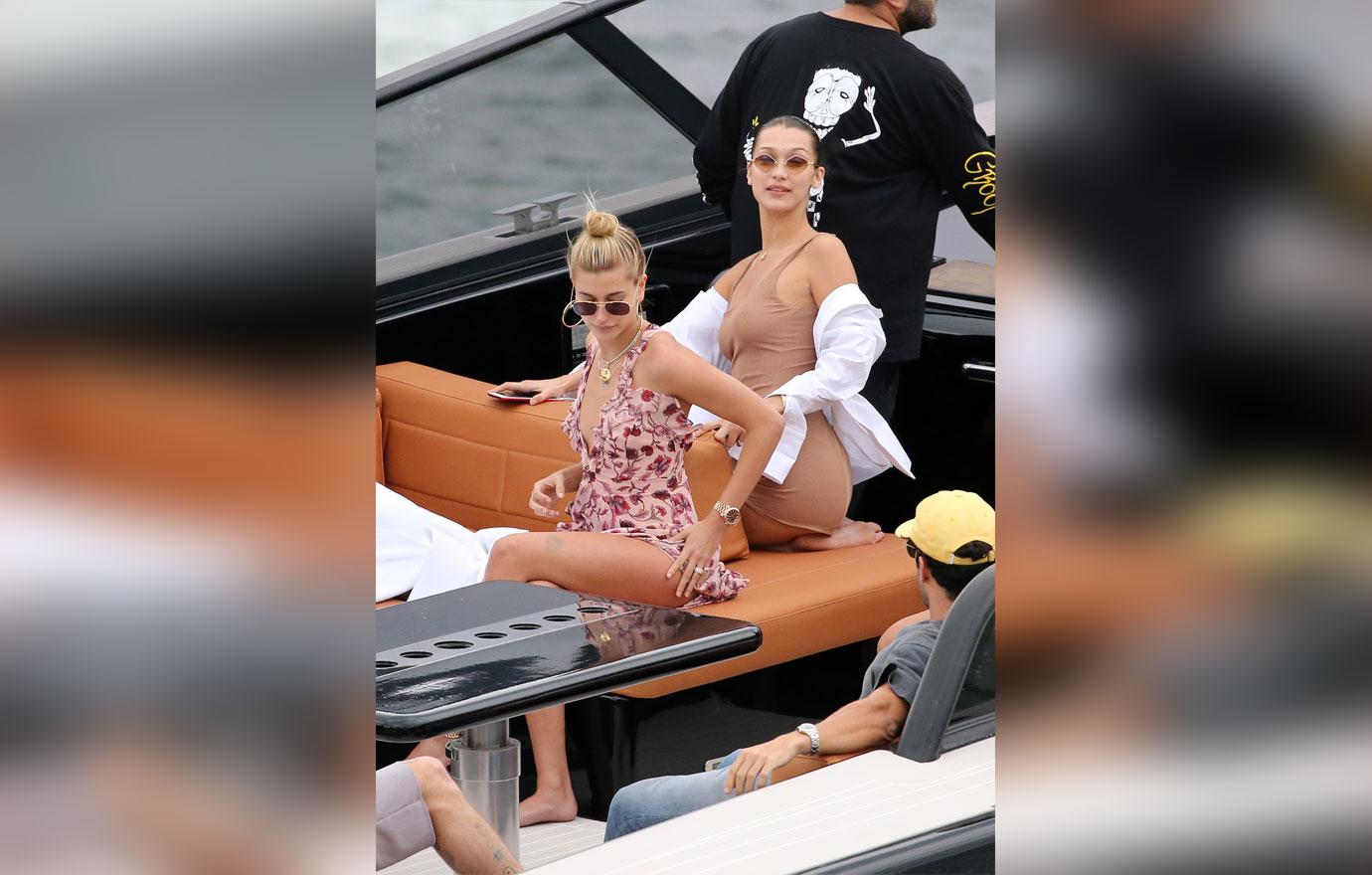 And while Bella is known for revealing her bikini body, she opted to cover up just a bit, wearing a very short brown dress and oversized white button-up. Hailey kept it cute in a floral dress that showed plenty of thigh.
Article continues below advertisement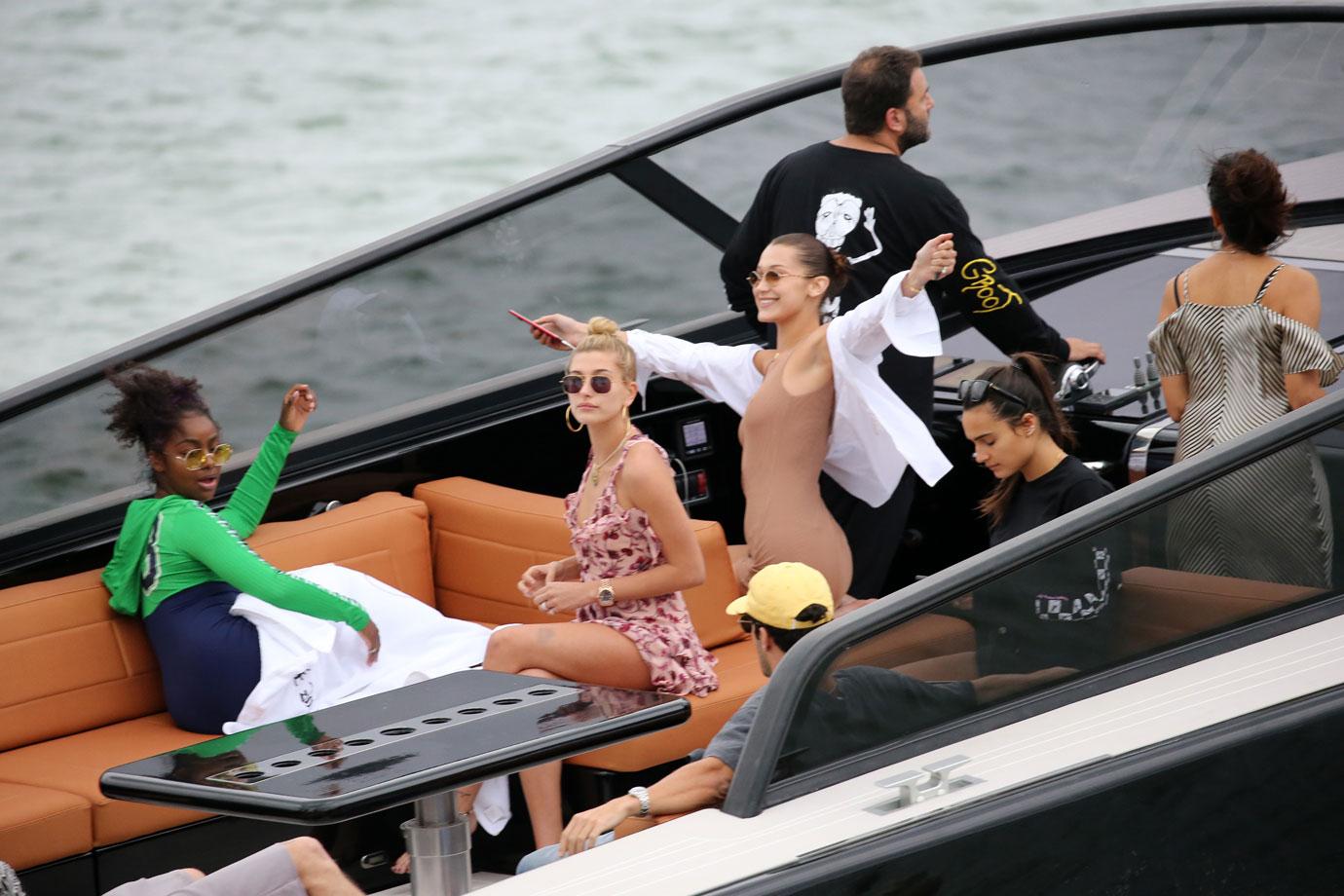 In addition to living the dream life in Miami, Bella may also be off the market soon, based on her recent interactions with ex-boyfriend, The Weeknd. Just a couple of weeks ago, the singer was spotted leaving her NYC apartment. The two dated for a year and a half before breaking up in 2016.
MORE ON:
Celeb Bikini Bodies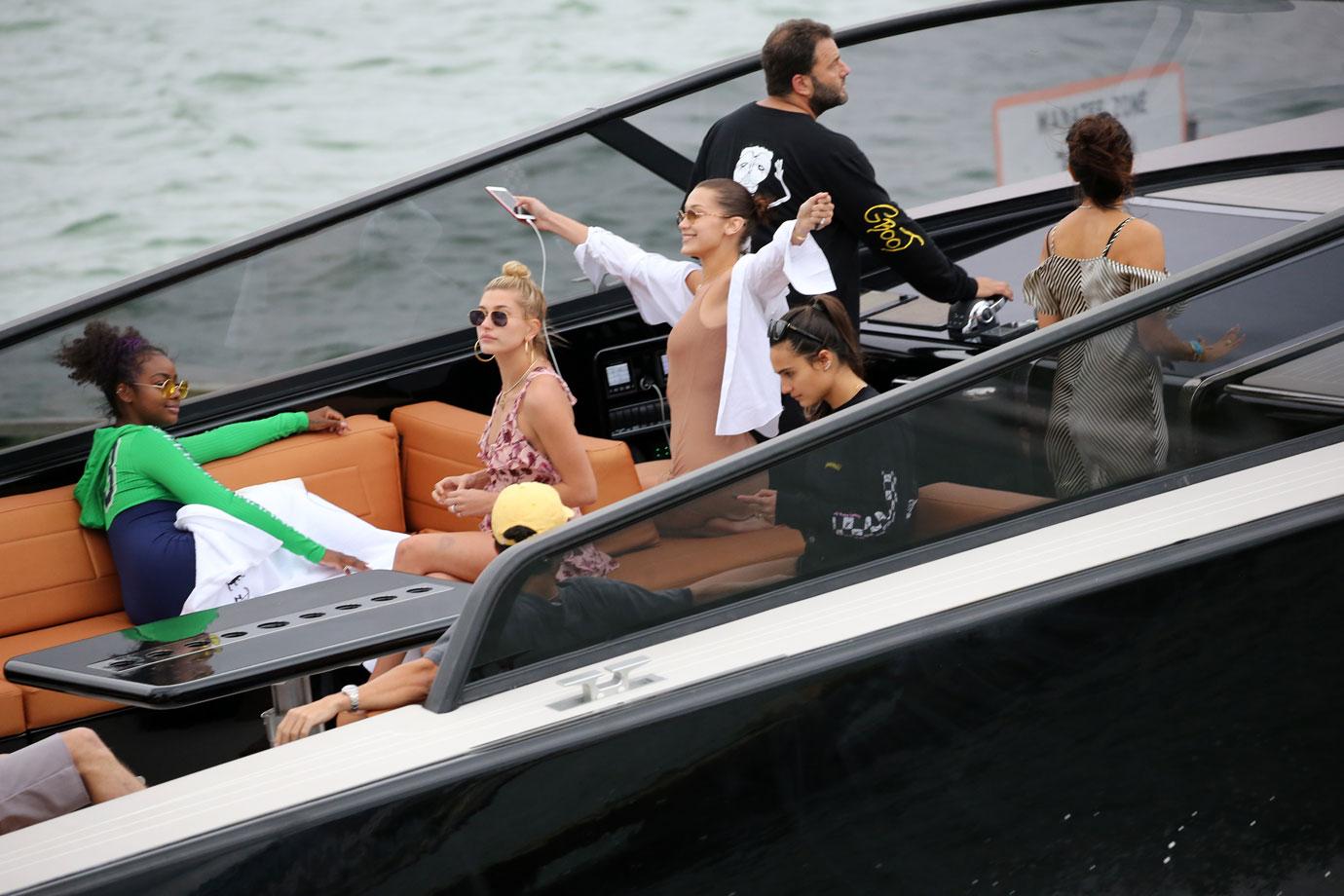 And Bella spoke about the split, telling Teen Vogue, "It was my first breakup . . . and so public. As an outsider, you might think I handled it so well, but it's always in your heart, and you always feel it very heavily. It'll be hard for a while. Love hurts, but you have to pull through." It seems like she may be pulling through by rekindling their relationship!
Article continues below advertisement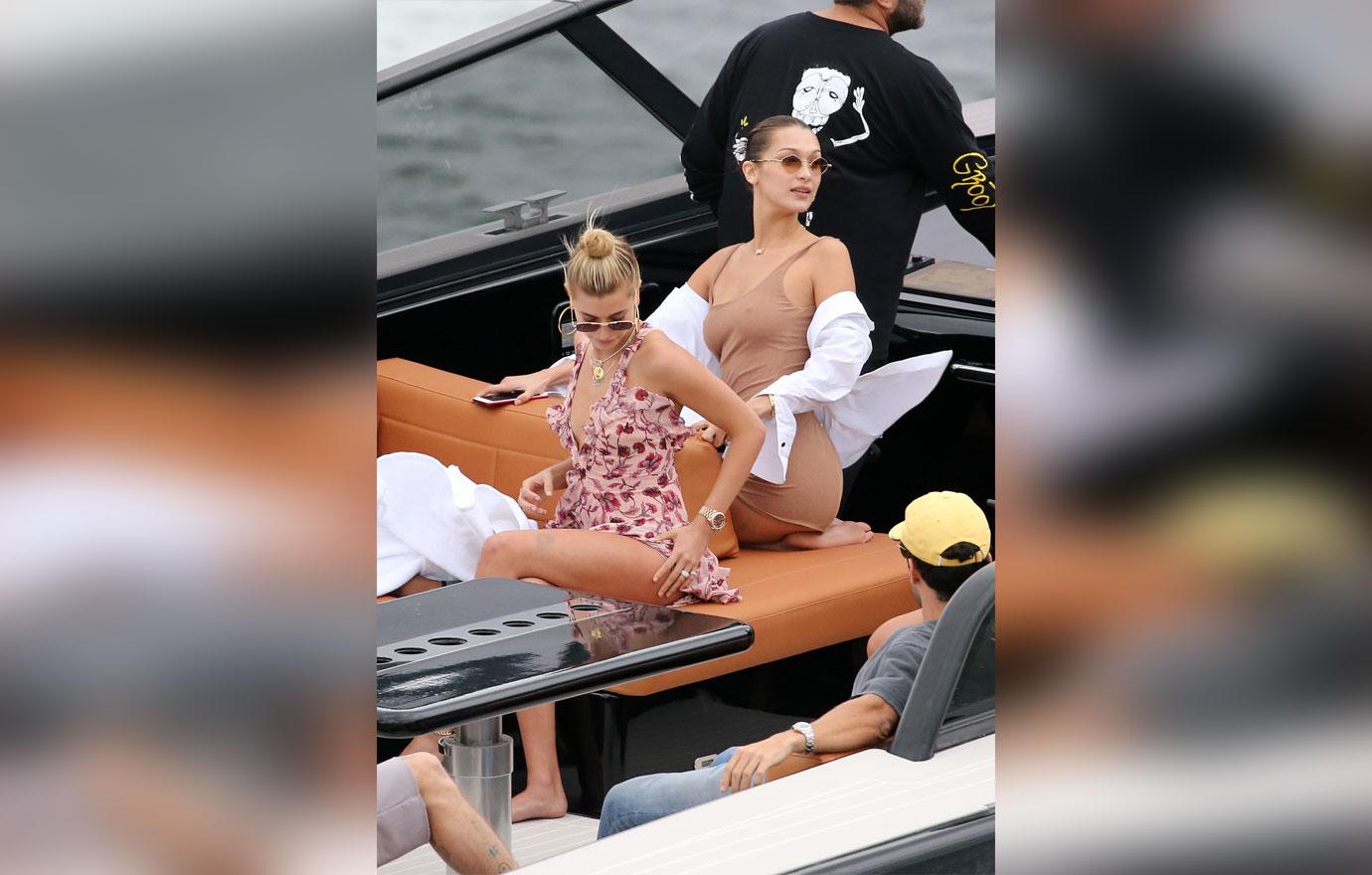 Meanwhile Hailey reportedly has a love interest of her own. The 20-year-old is getting close to singer Shawn Mendes, a source told Us Weekly. Not only have they been spotted out on a number of occasions recently, but they were seen holding hands and cuddling on Halloween at a bash. "They're definitely very into each other," said the insider.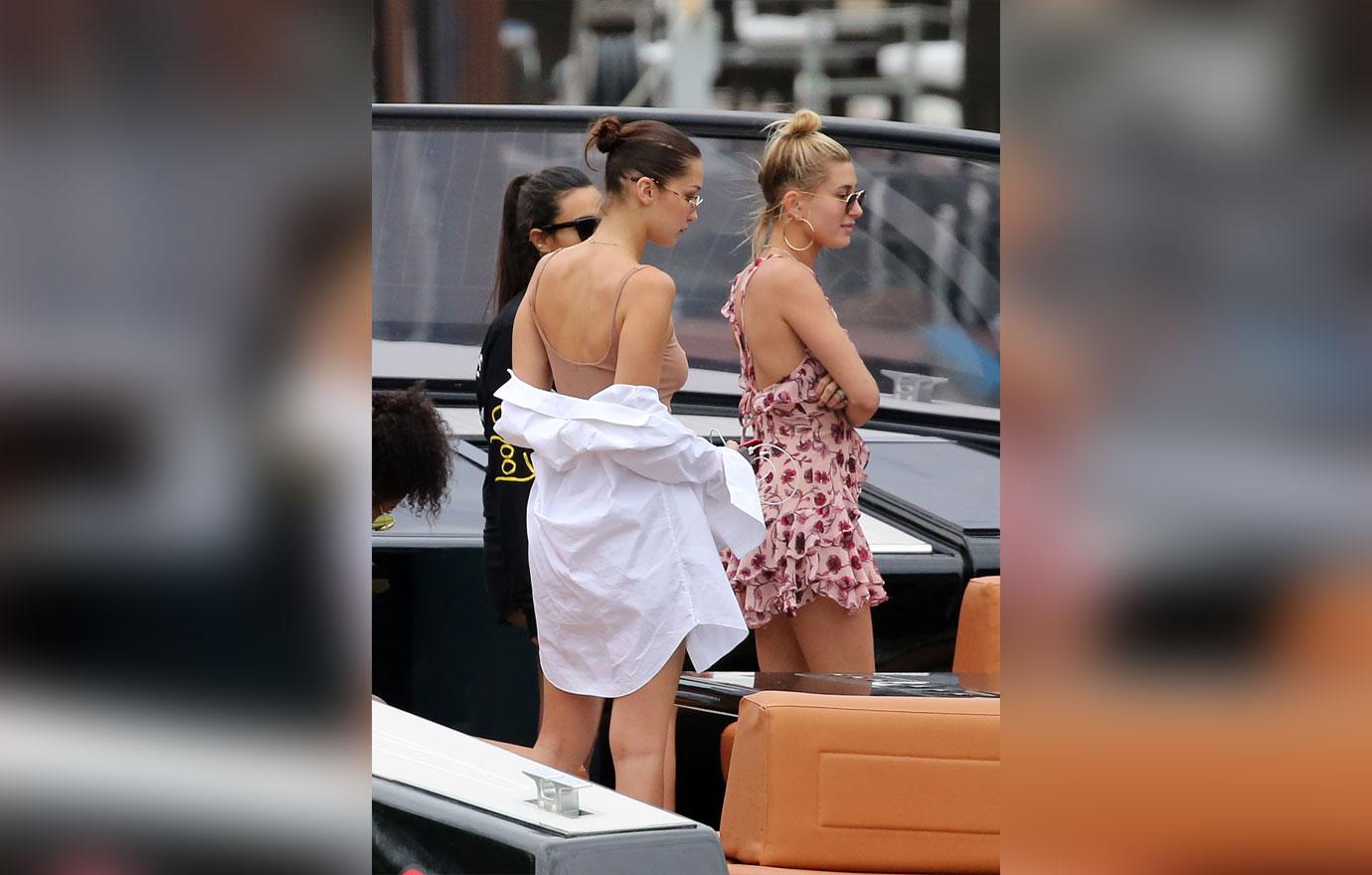 What are your thoughts on their outing? Let us know in the comments section.