PHOTOS
Body Talk! Bella Hadid Gets REVEALING In A RACY New Photo Shoot!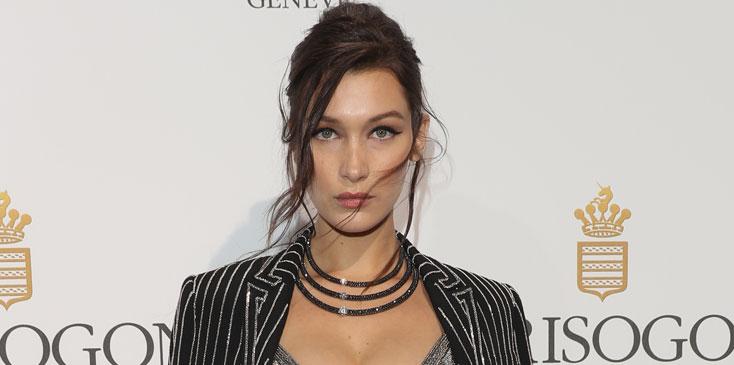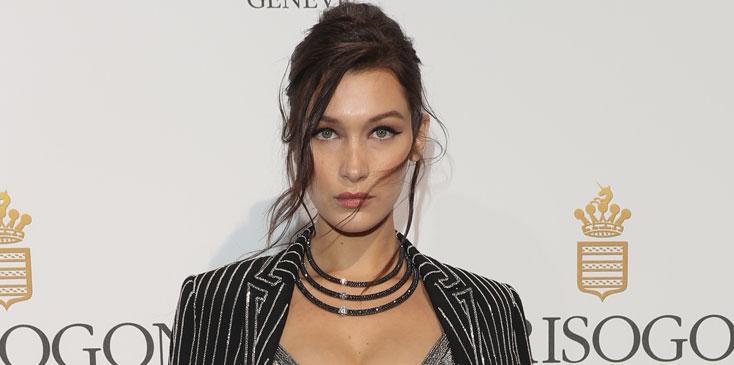 Bella Hadid's body is inescapable! From the Victoria's Secret Fashion Show to LOVE magazine's Advent calendar, the in-demand model has made it clear she's comfortable showing her skin. And now she's added another revealing project to her list!
Article continues below advertisement
The 20-year-old is the star of Paper magazine's Winter 2016 issue, in which she appears topless in more than a few pics. (Also on display is her bad*ss, spike-like nipple piercing.)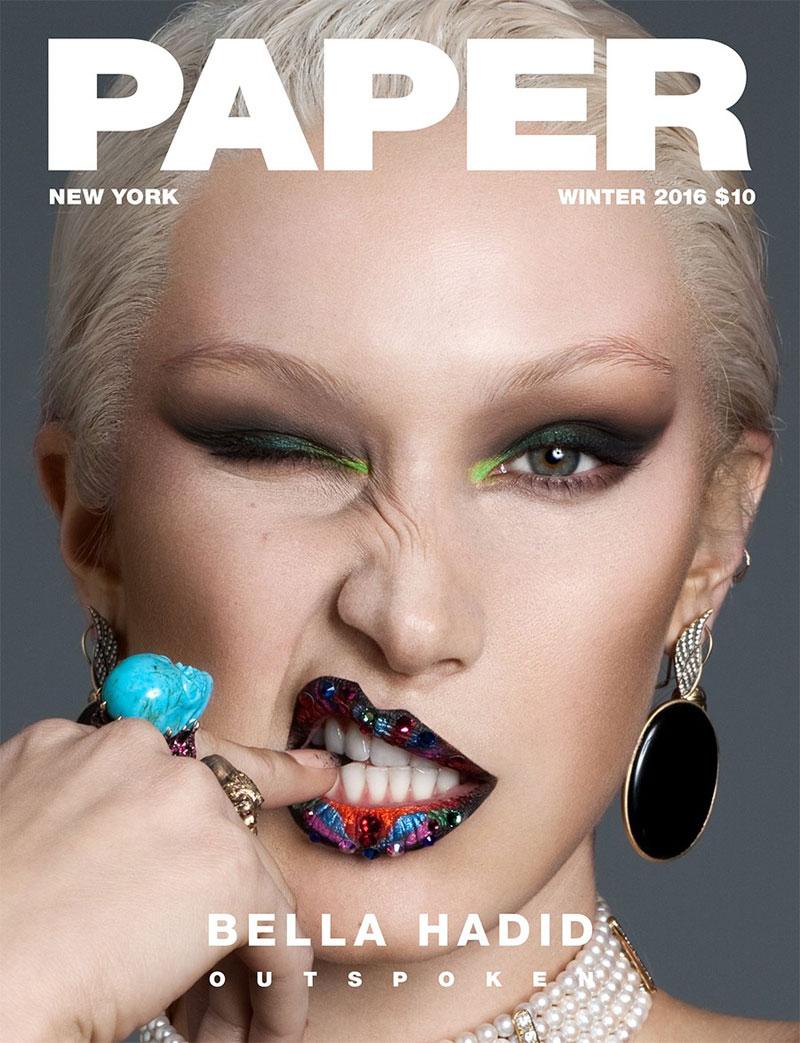 The title of the issue is "Outspoken," which is fitting for Bella considering the year she's had. Her successful 2016 kicked off with her being named the face of Dior Beauty, and she later signed a major campaign with Nike. She may be Gigi's younger sister, but Bella is no longer waiting on the sidelines.
Article continues below advertisement
The entire shoot highlights Bella's fierce new confidence. Although she was passed over for last year's Victoria's Secret Fashion Show, the newly emboldened model won the lingerie line over this year. "I was really surprised, but definitely excited," Bella explained. "I think everything happens for a reason."
Bella proved during the shoot that she can pull off just about any look. This sheer white corset is a far cry from the workout leggings and sneakers of her Nike contract. The normally brunette model even worked bleach blonde hair for the shoot.
Article continues below advertisement
As for her future plans, Bella said she hasn't ruled anything out. "I have so many goals...most of the time I like to keep them to myself, because I'm really superstitious," she said. The former photography major even said she'd be open to acting: "I think it would be really fun, because it's exciting to be in front of the camera."
What do you think of Bella's revealing photo shoot? Let us know in the comments!