PHOTOS
Bella Thorne Gets A Major Sugar High For Her 21st Birthday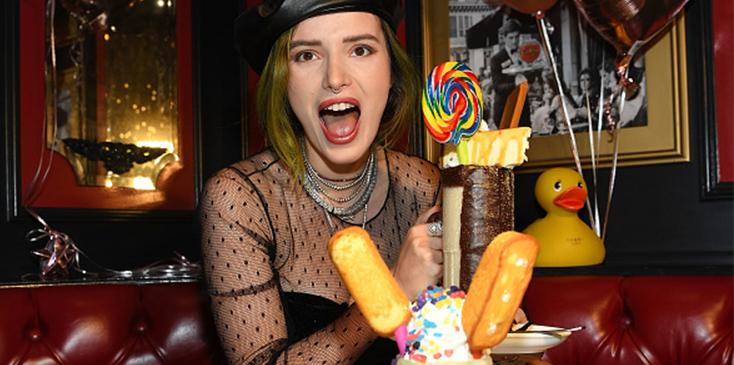 Bella Thorne turned the big 2-1. But instead of going out and doing a bunch of adult things, she decided to binge on ice cream, cotton candy, and cake at the Sugar Factory in Las Vegas. Read on to see the pics!
Article continues below advertisement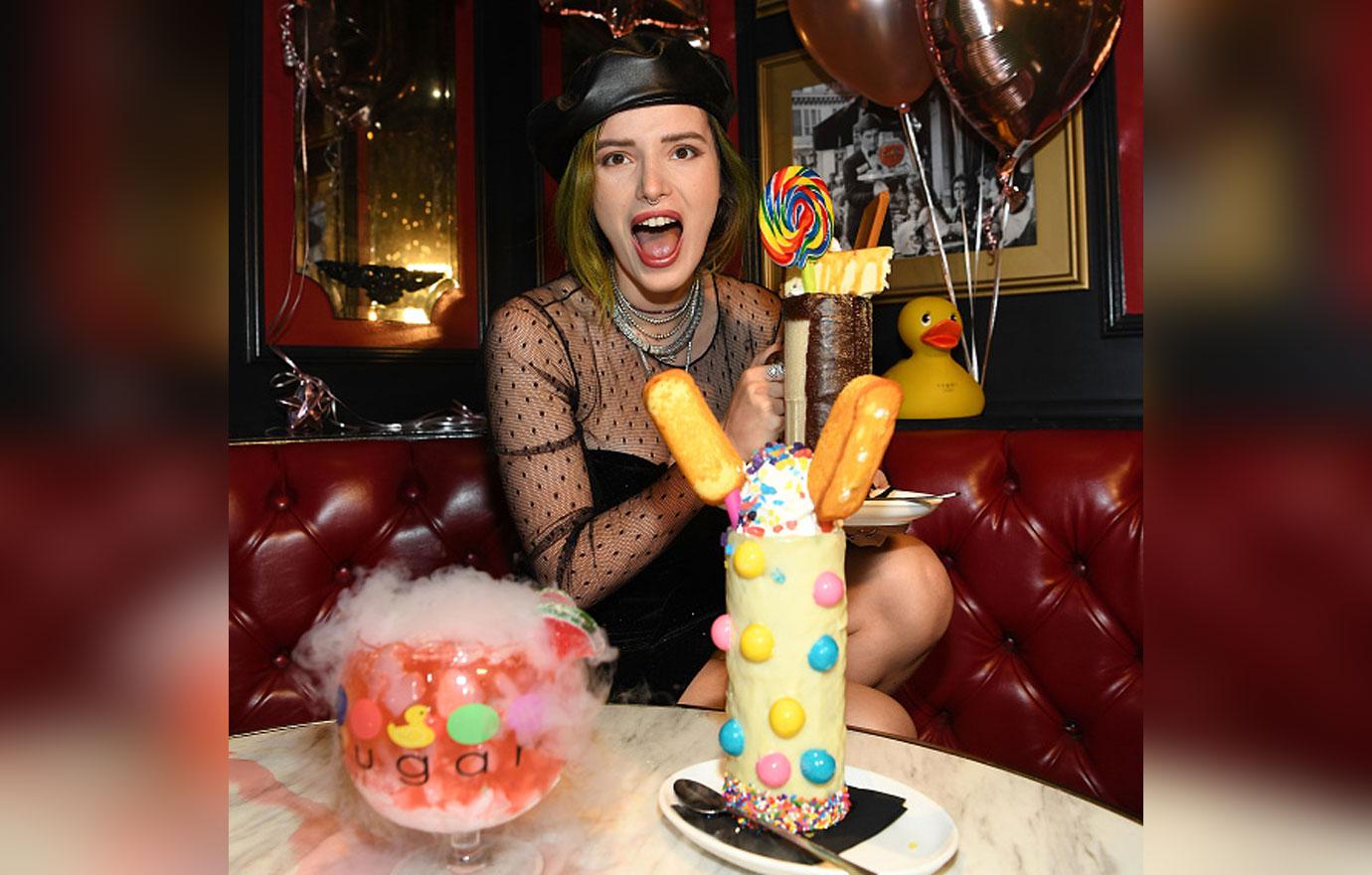 Bella was seen posing behind huge sugary confections, including milkshakes, ice cream, cakes, and Twinkies.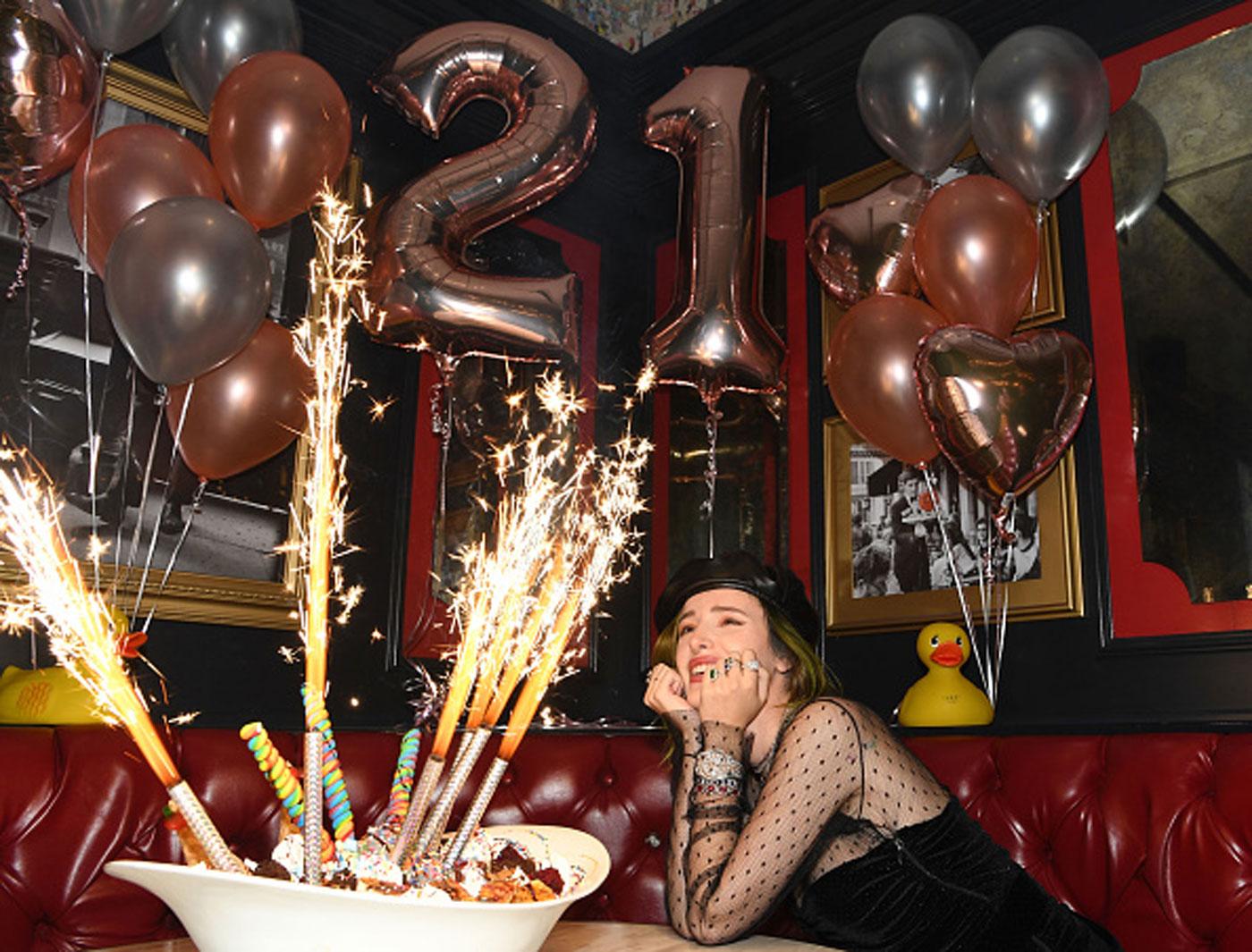 The star even had her own ice cream sundae that had fireworks shooting out of it.
Article continues below advertisement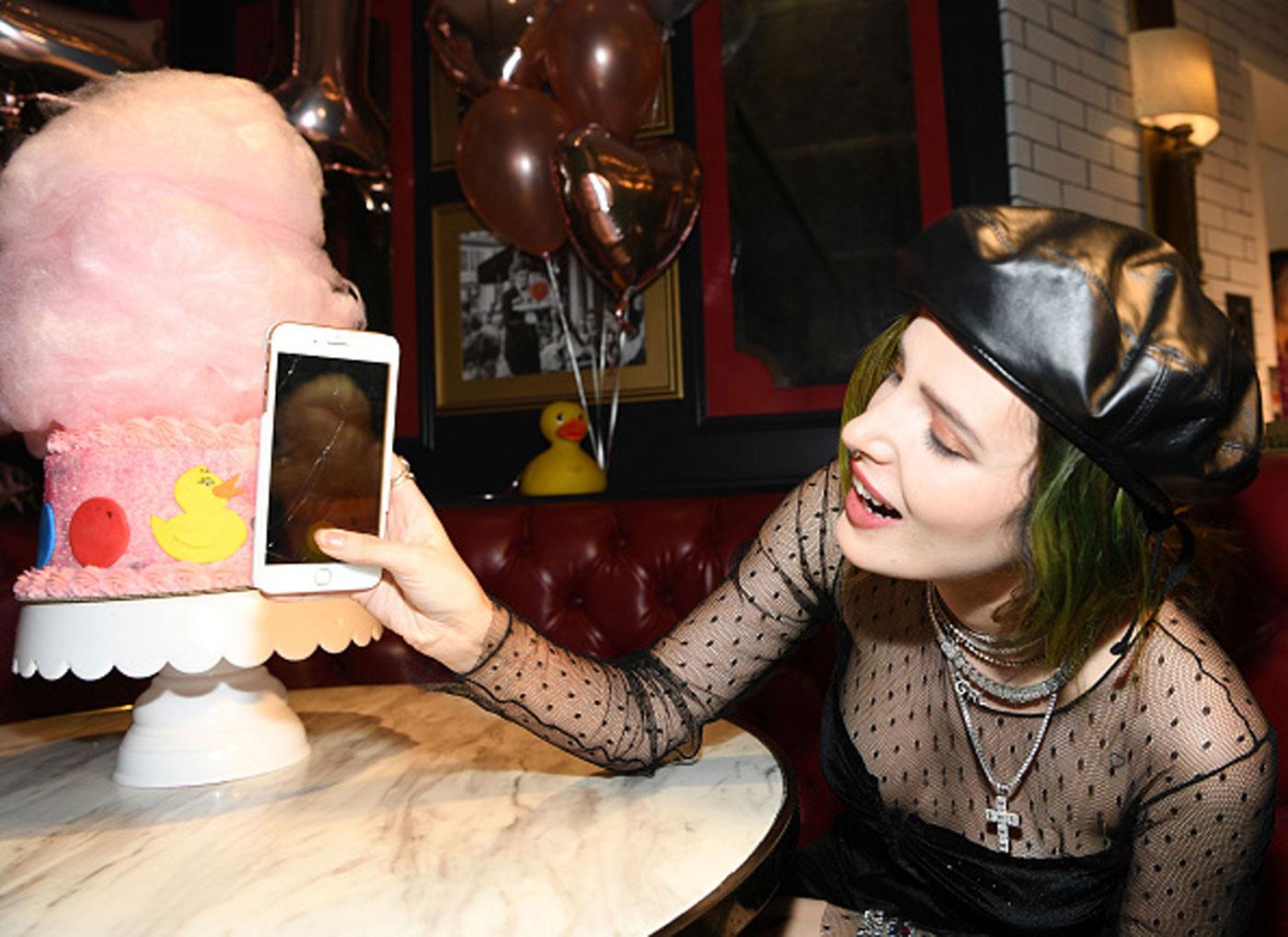 Of course Bella stopped to occasionally 'gram the night, like her huge cotton candy birthday cake.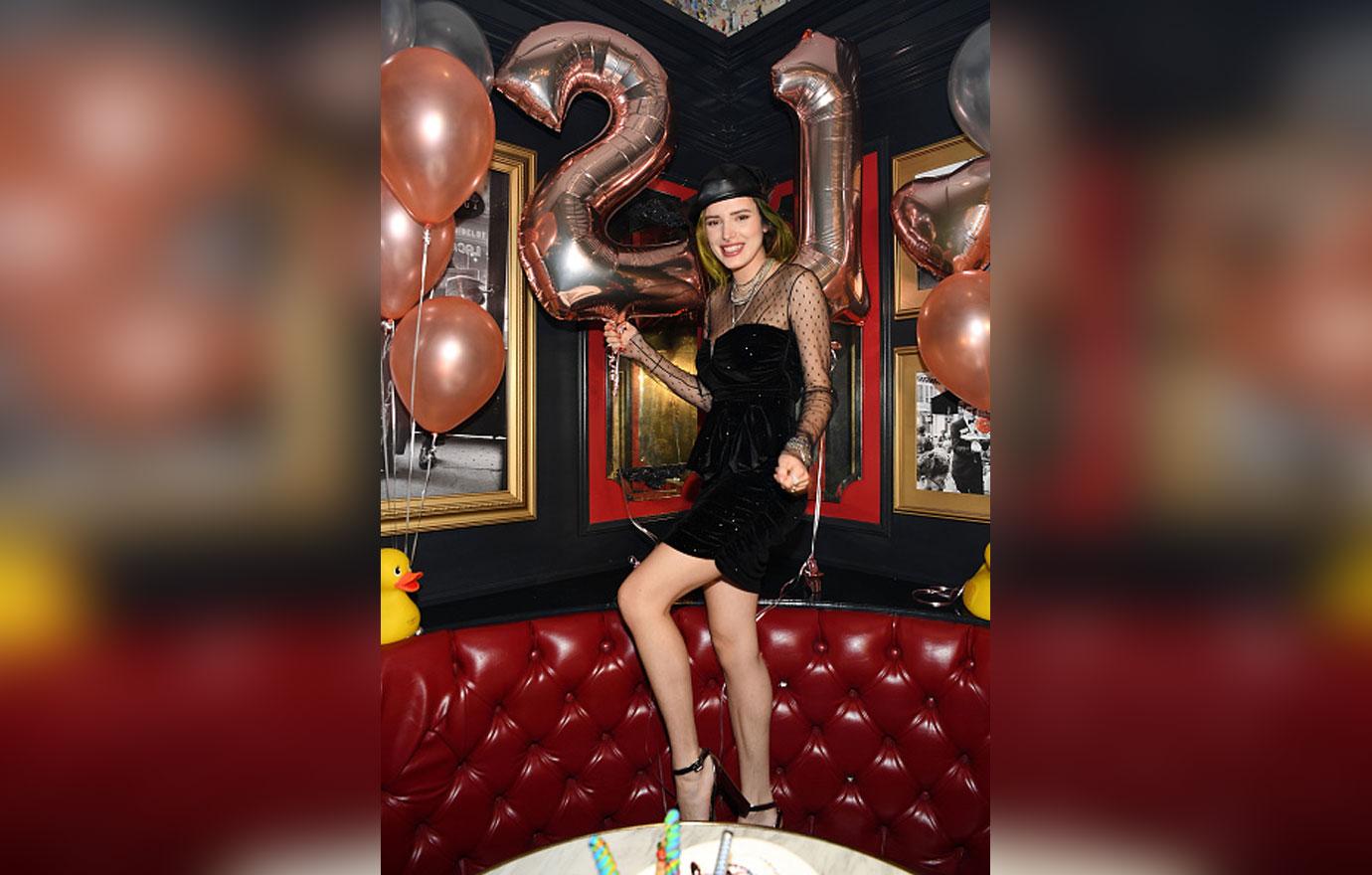 No milestone birthday party would be complete without the giant balloon numbers. Bella posed in front of a large 2-1, grinning ear to ear!
Article continues below advertisement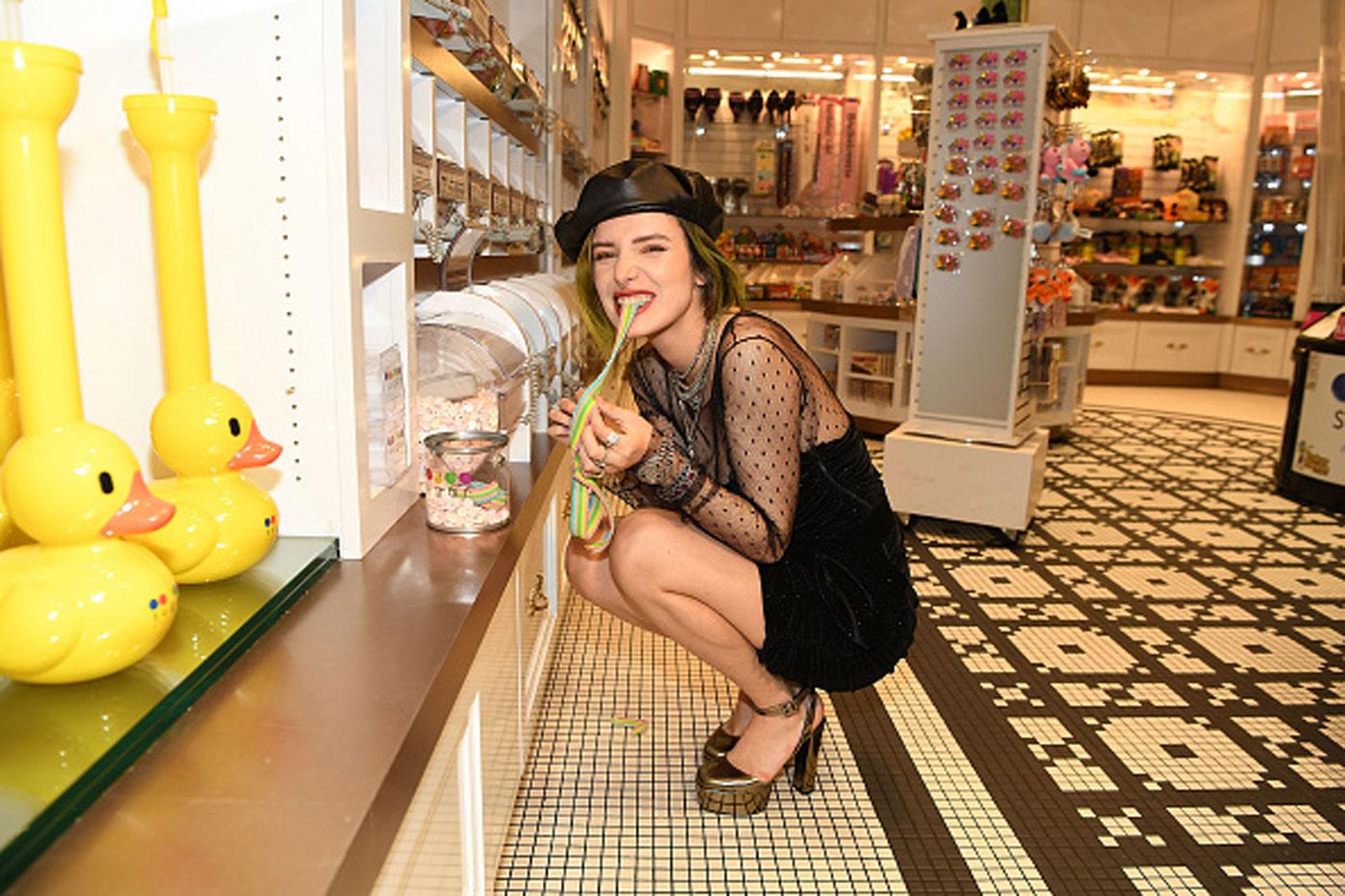 Indulging her inner child, the I Still See You actress kneeled down to enjoy some candy at the Sugar Factory. It must be a nice break from promoting her new film.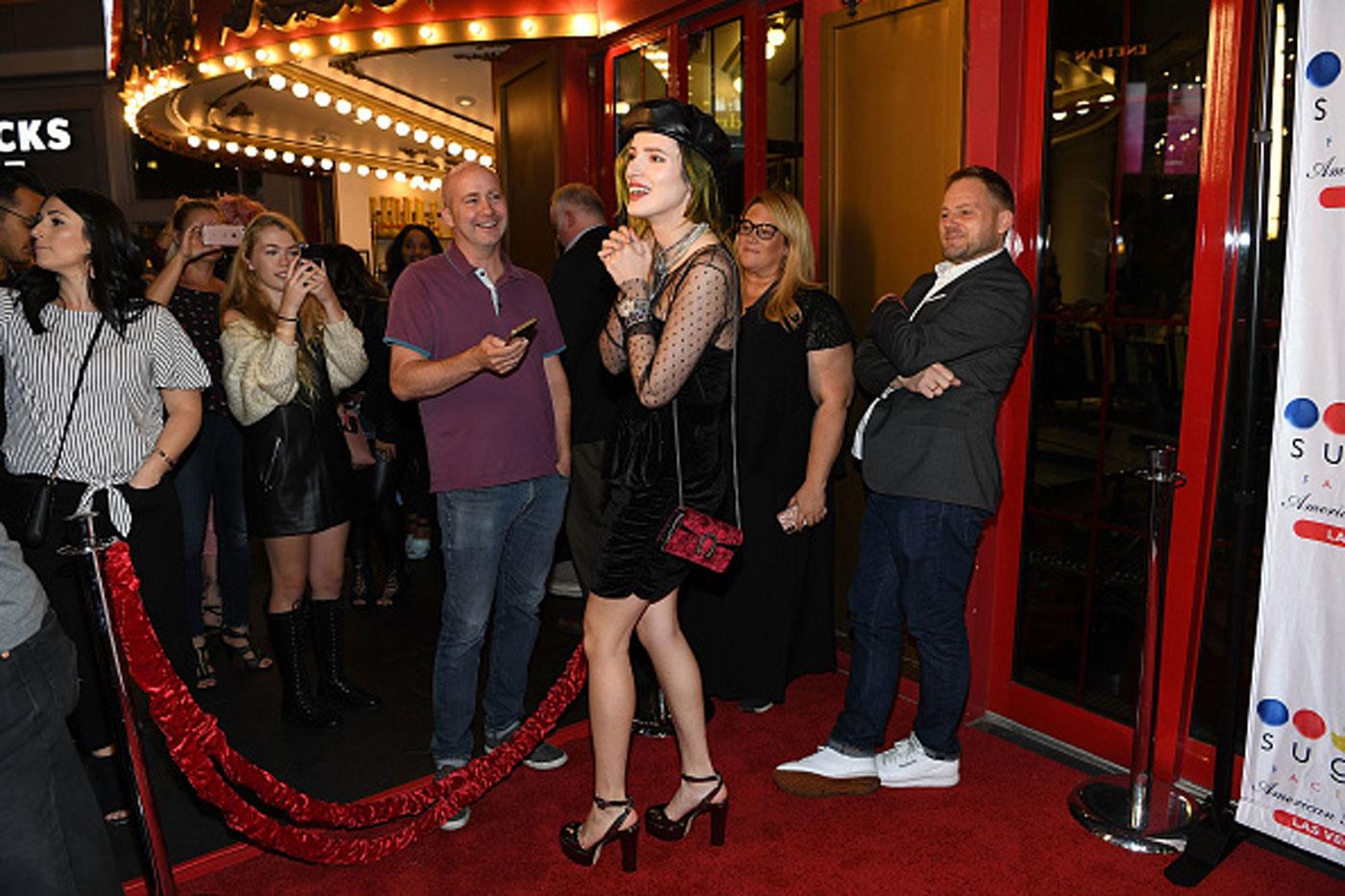 What do you think of Bella's 21st birthday party? Let us know in the comments.