PHOTOS
Spikes & Chokers: Bella Thorne Rocks Her Most Bizarre Outfit Yet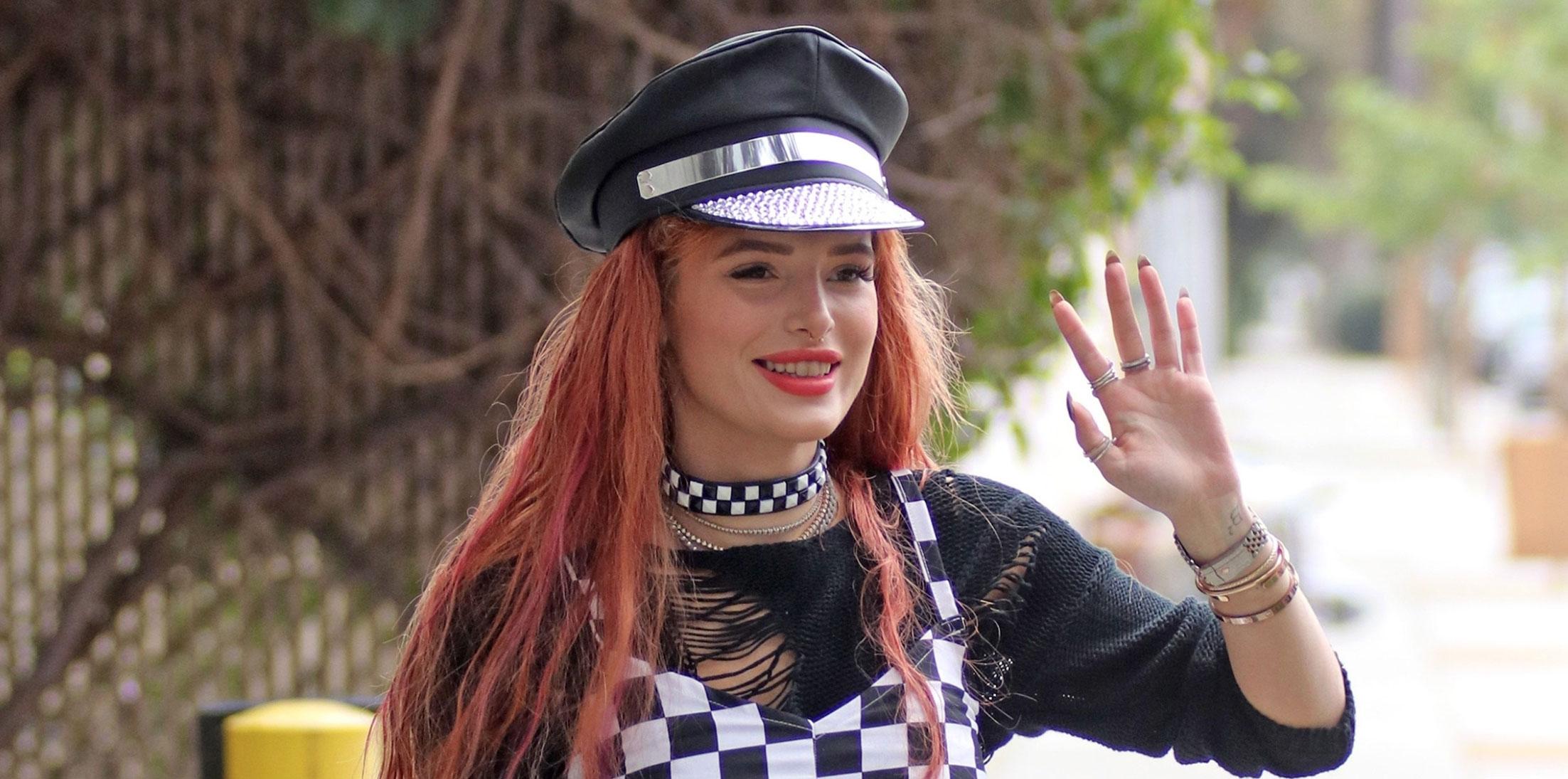 Bella Thorne has never been one to stray away from the unusual, and her latest outfit is no exception. In fact, Bella's most recent look might be her worst yet. From the spiked anklets to the choker and police cap, it's hard to decide which decision was the most ill-advised! Click through to see Bella's bizarre look!
Article continues below advertisement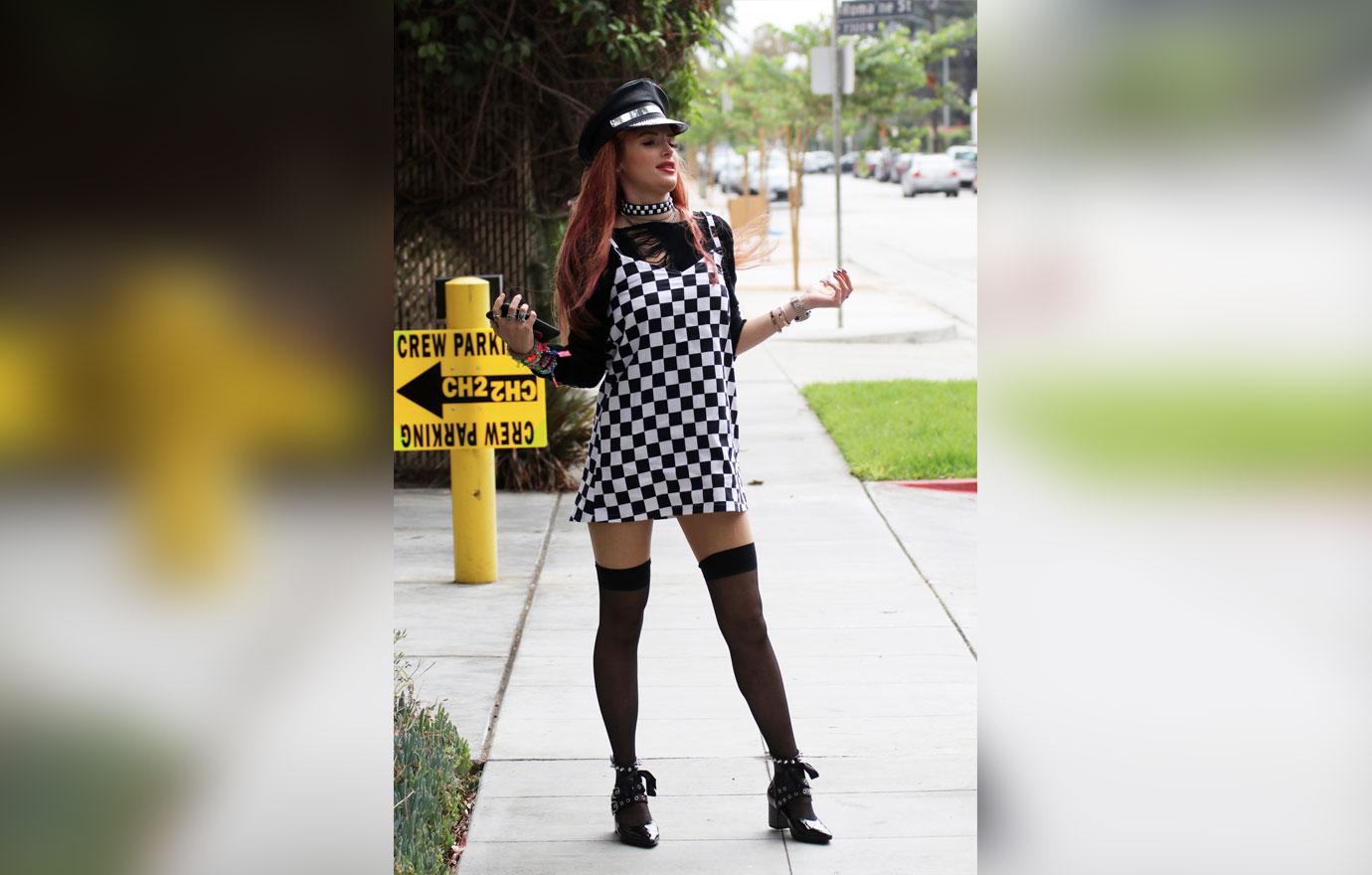 Bella wore this checkered white and black dress over a shredded black sweater. The outfit wouldn't have been great, but it would have been okay, if she'd just stopped there. But, of course, Bella always goes and above and beyond.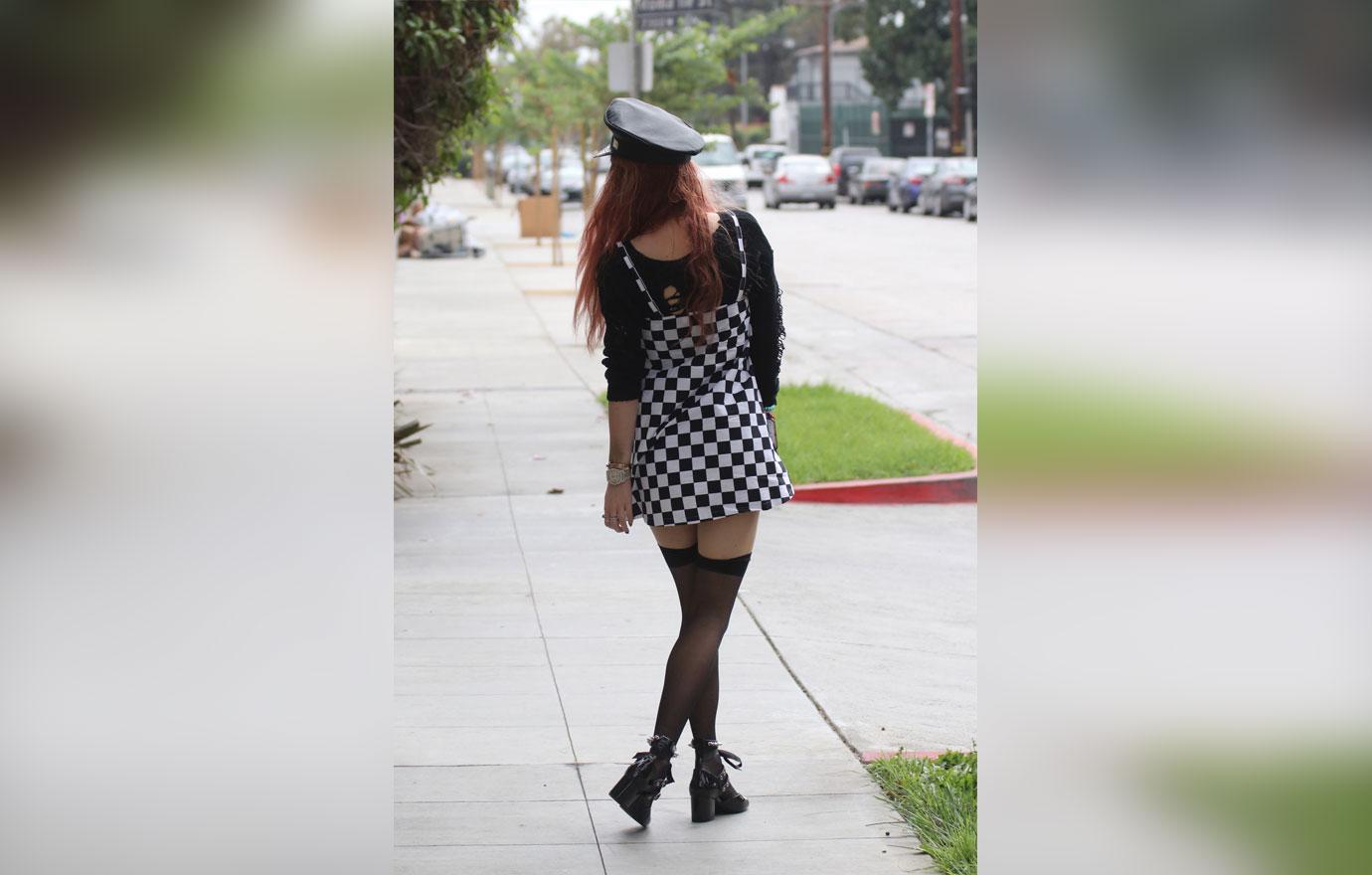 Next, the actress added black sheer stockings to her outfit. (Because stockings are in and tights are out, obviously.)
Article continues below advertisement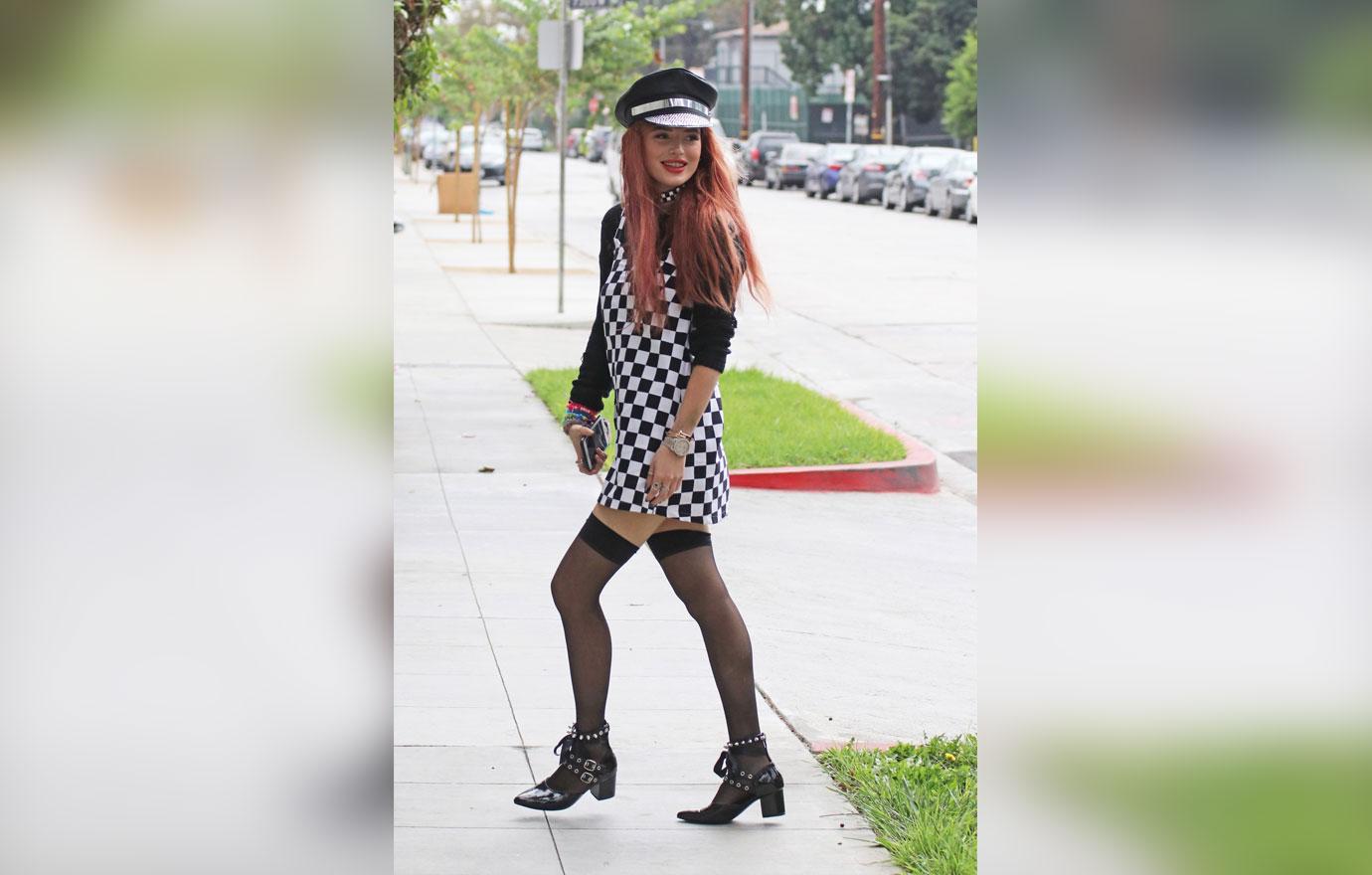 Bella accessorized her stockings with spiked anklets. Hopefully, she didn't try crossing her legs that day.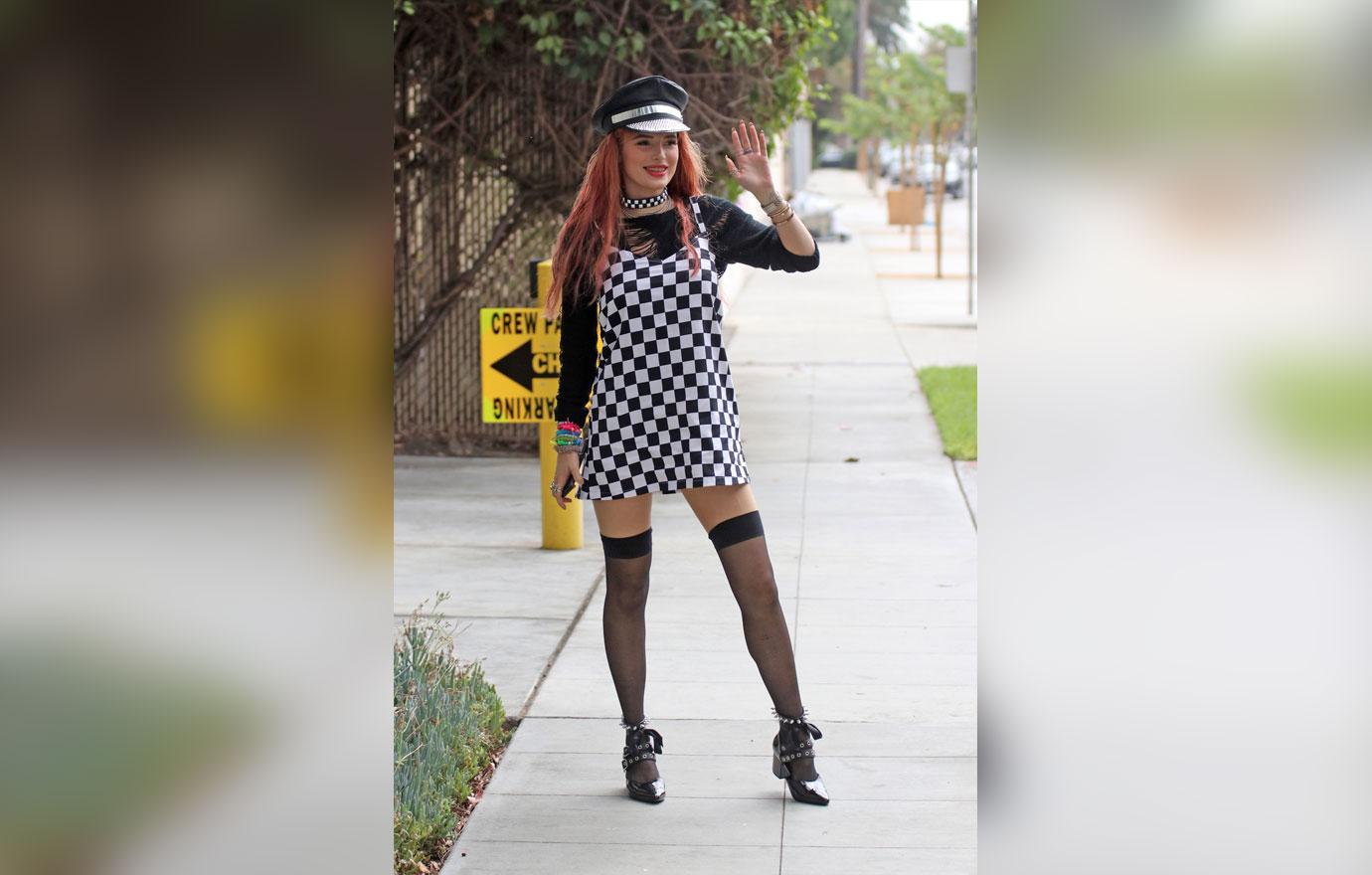 Next, Bella rocked a black and white choker and a police cap, because why wouldn't you have a police cap lying around your house?
Article continues below advertisement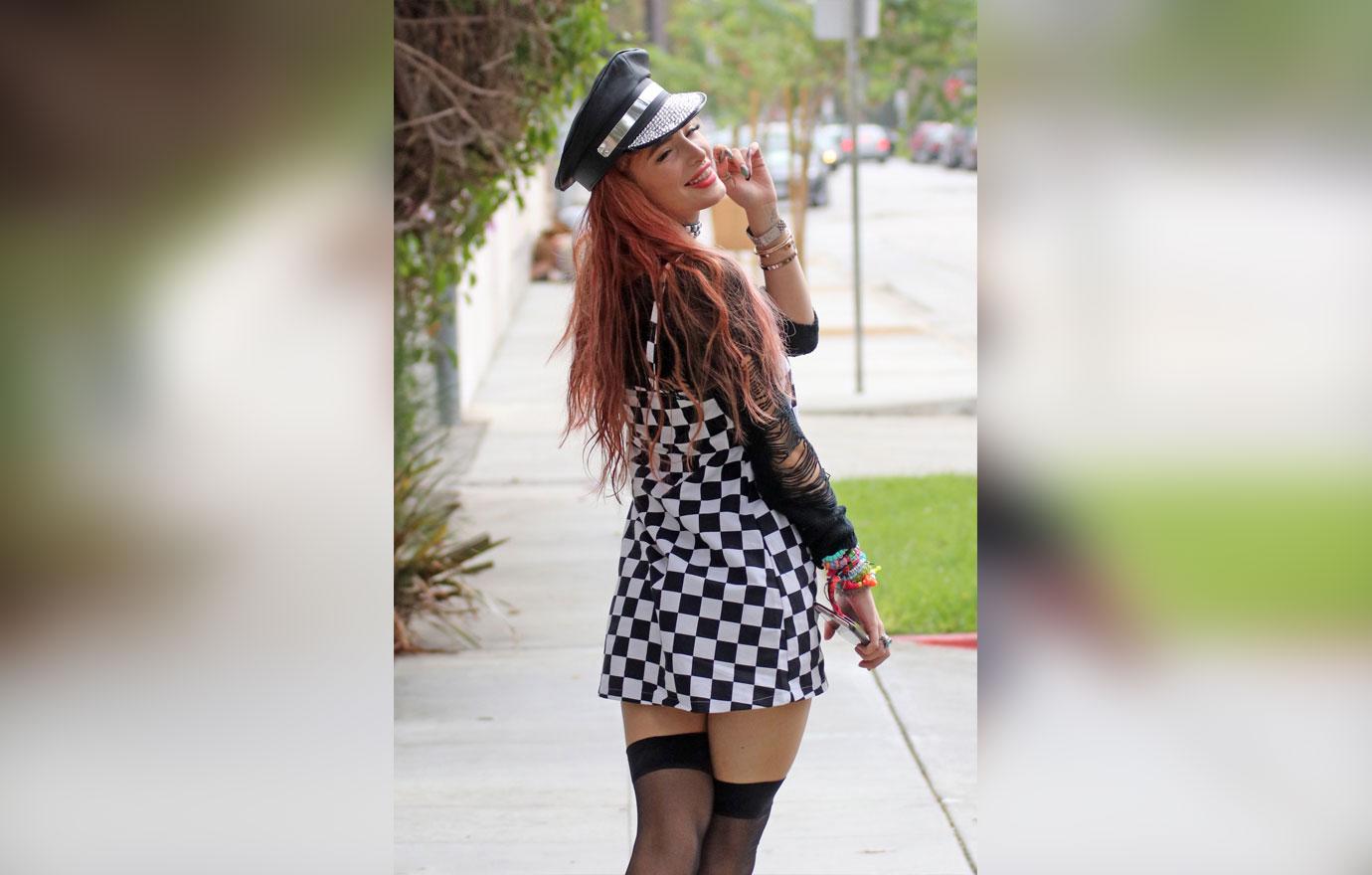 Although the look was certainly bizarre, and more worthy of Halloween than a trip to the office, Bella owned it and gladly waved to photographers as she showed off her unique style.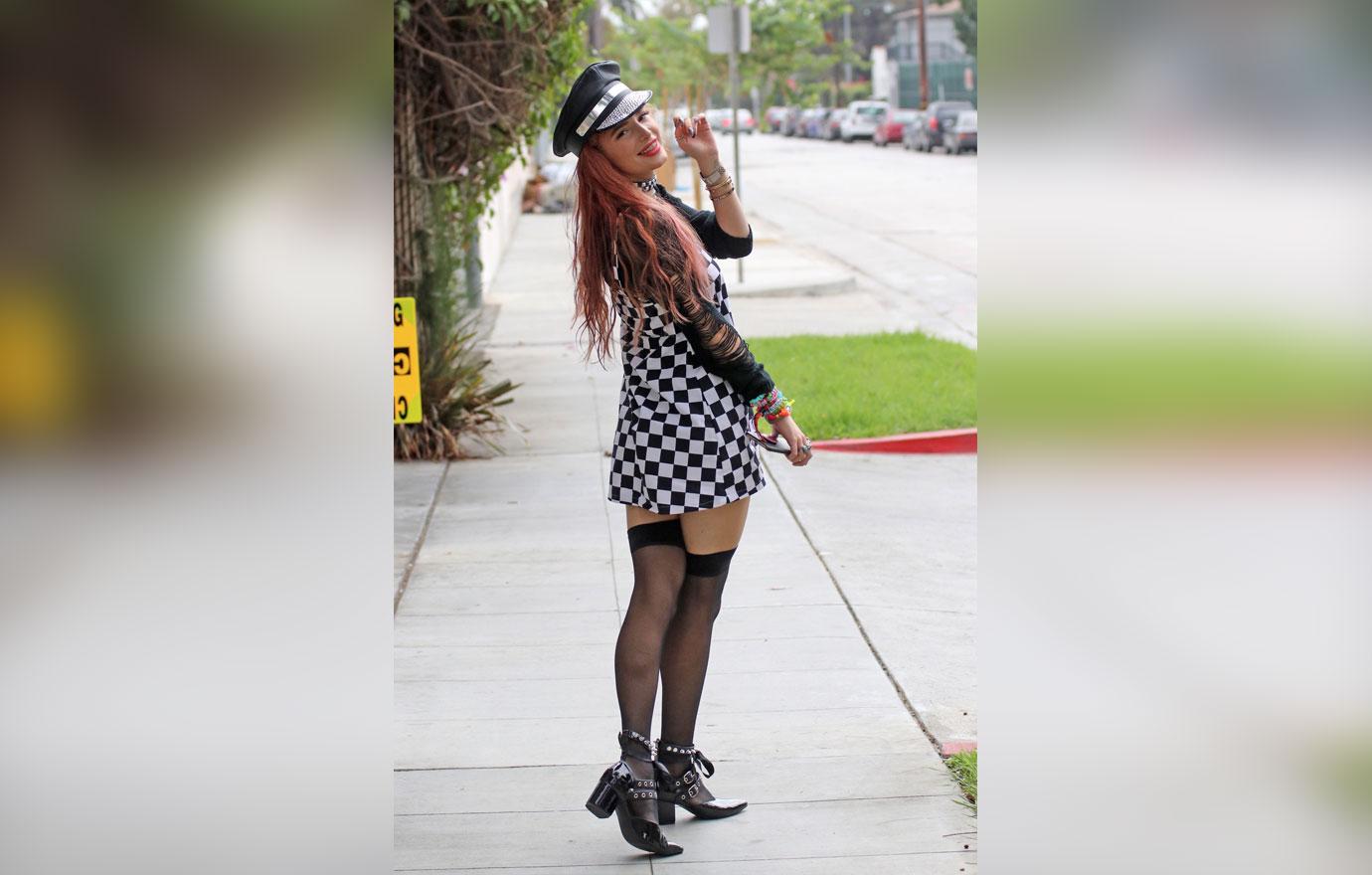 What do you think of Bella's outfit? Sound off in the comments below!