PHOTOS
Bella Thorne Takes Attention Away From Her Acne With A Skimpy Bikini Top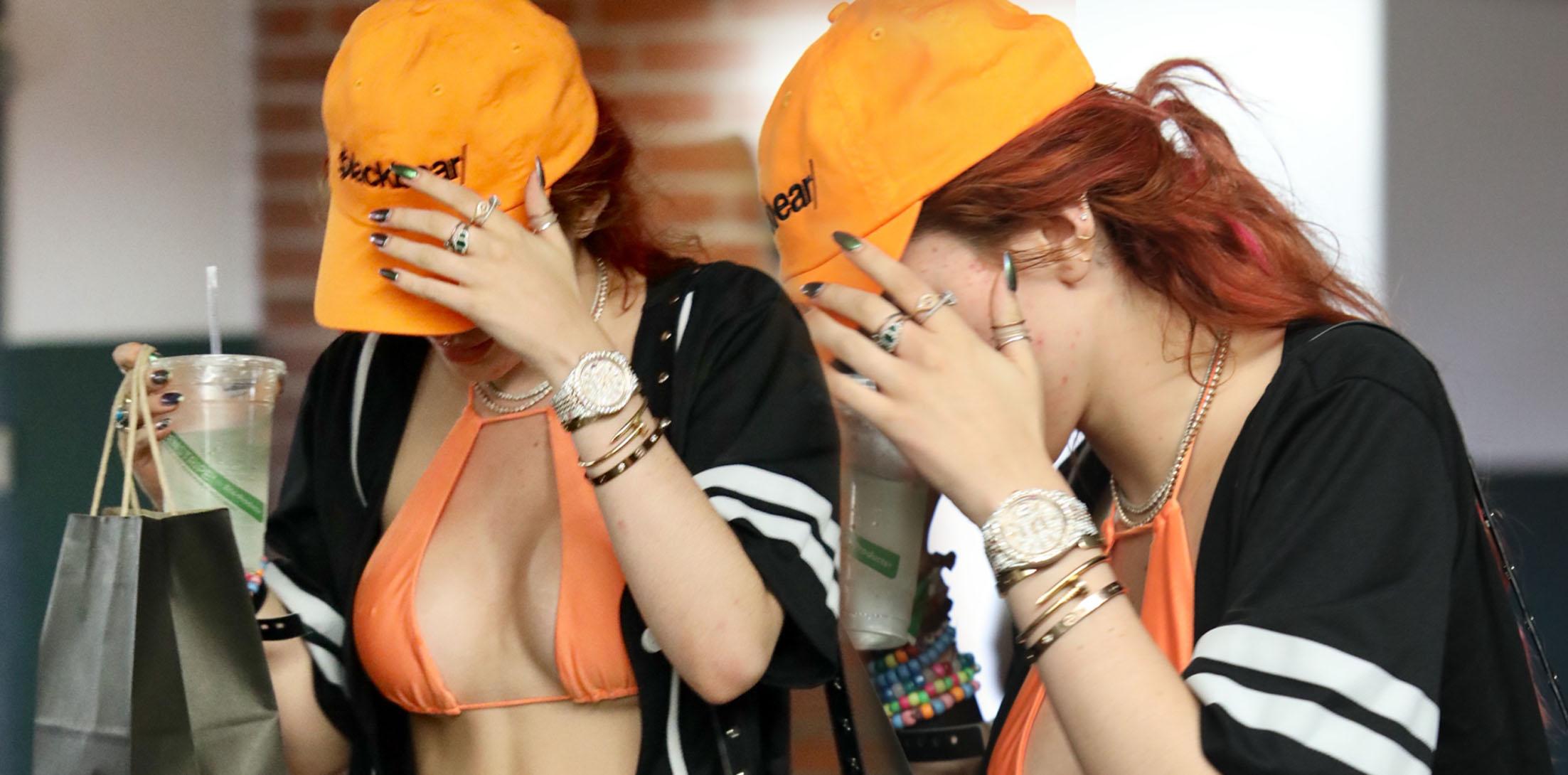 Where do we even begin? Bella Thorne apparently didn't want to be photographed, considering she was keen on hiding her face while out, but wearing a bright orange bikini top out is not the best way to avoid attention!
Article continues below advertisement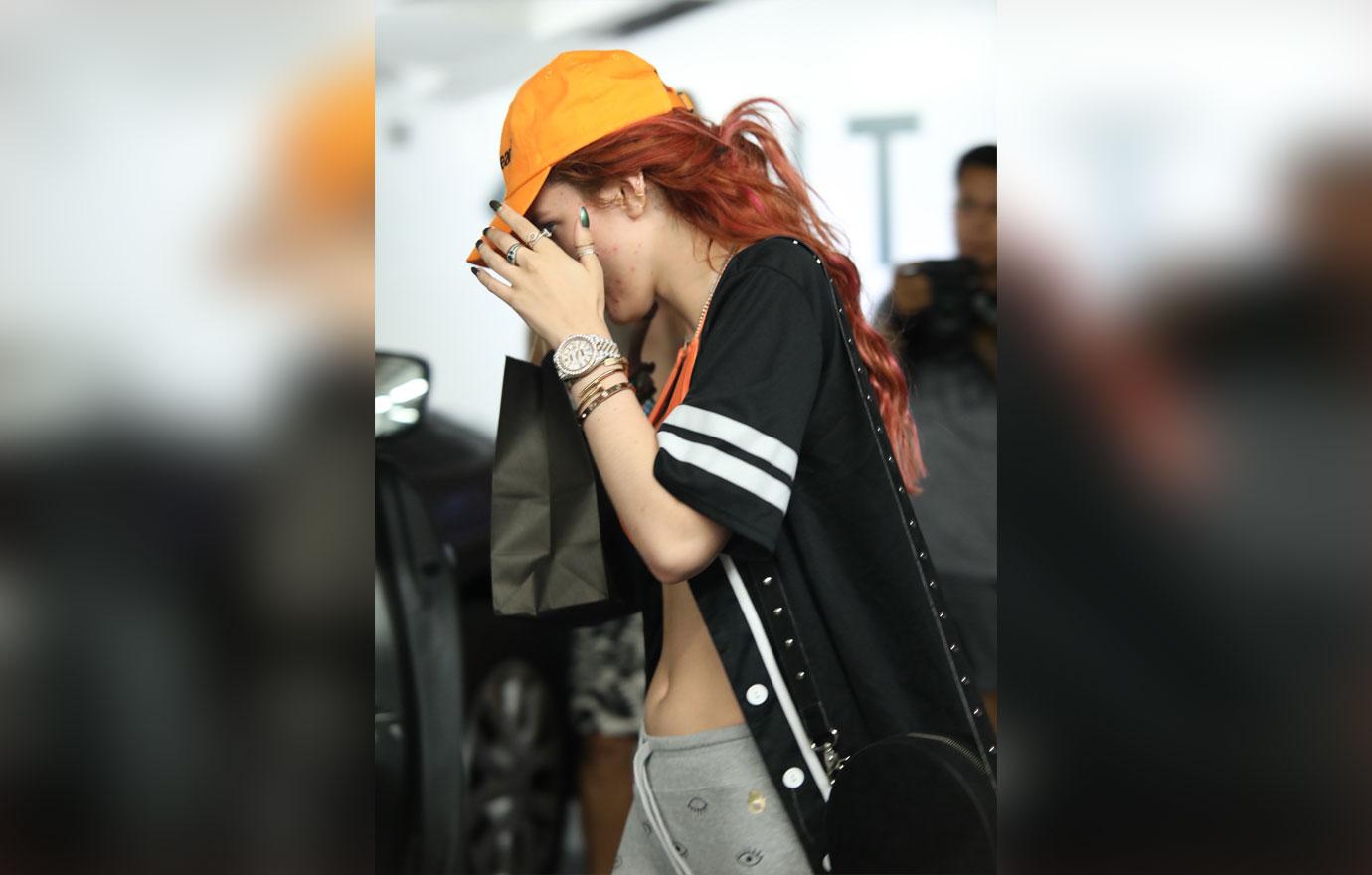 The teen left a skin clinic after a day of pampering. Though Bella is a Neutrogena ambassador, she has never hidden the fact that she suffers from acne breakouts on her face.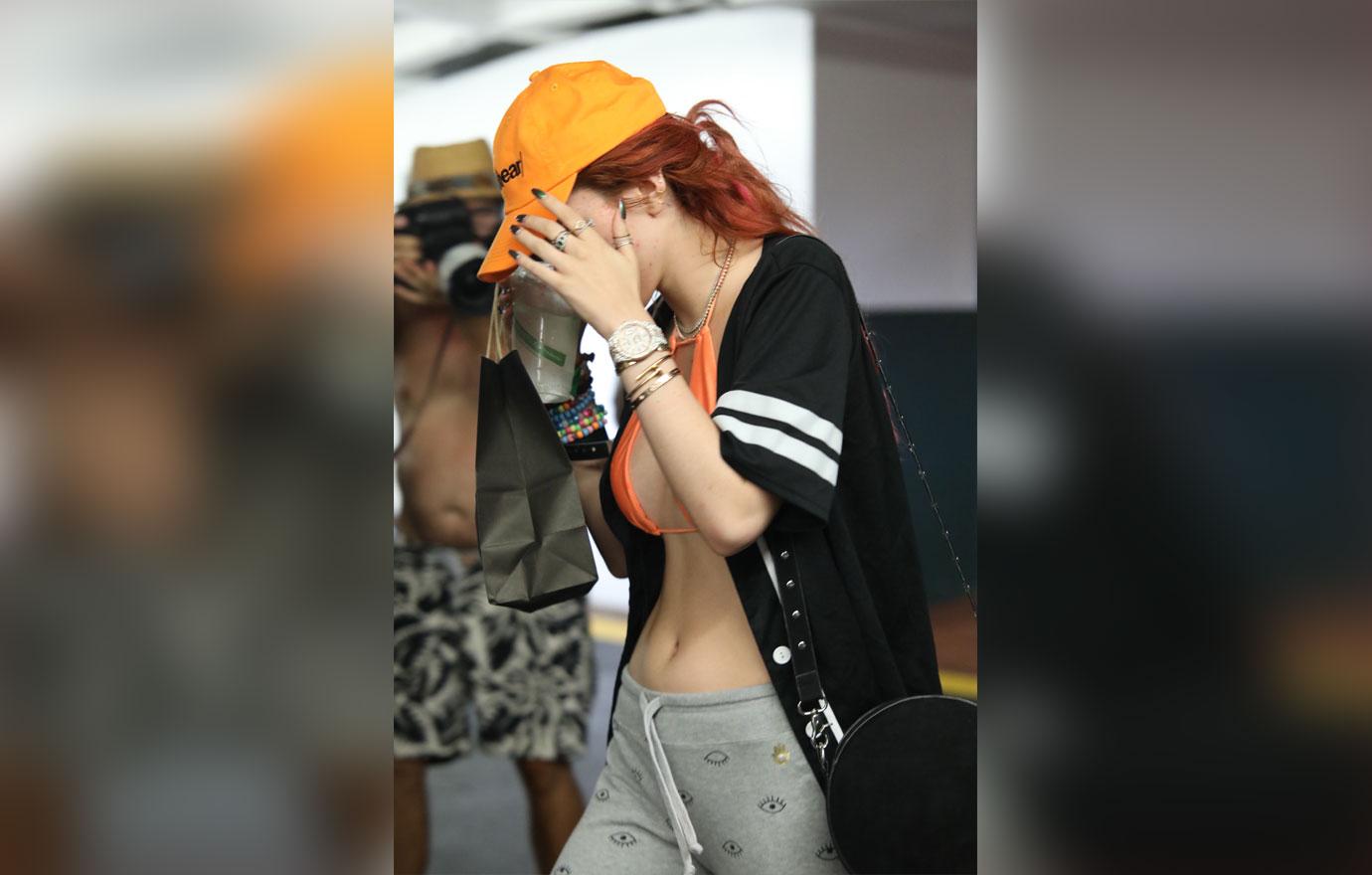 She recently told coveteur.com, "It's very rare that you meet someone that's like, 'Oh, I have never had pimple ever in my life, look at my perfect, beautiful skin.' It's just not true."
Article continues below advertisement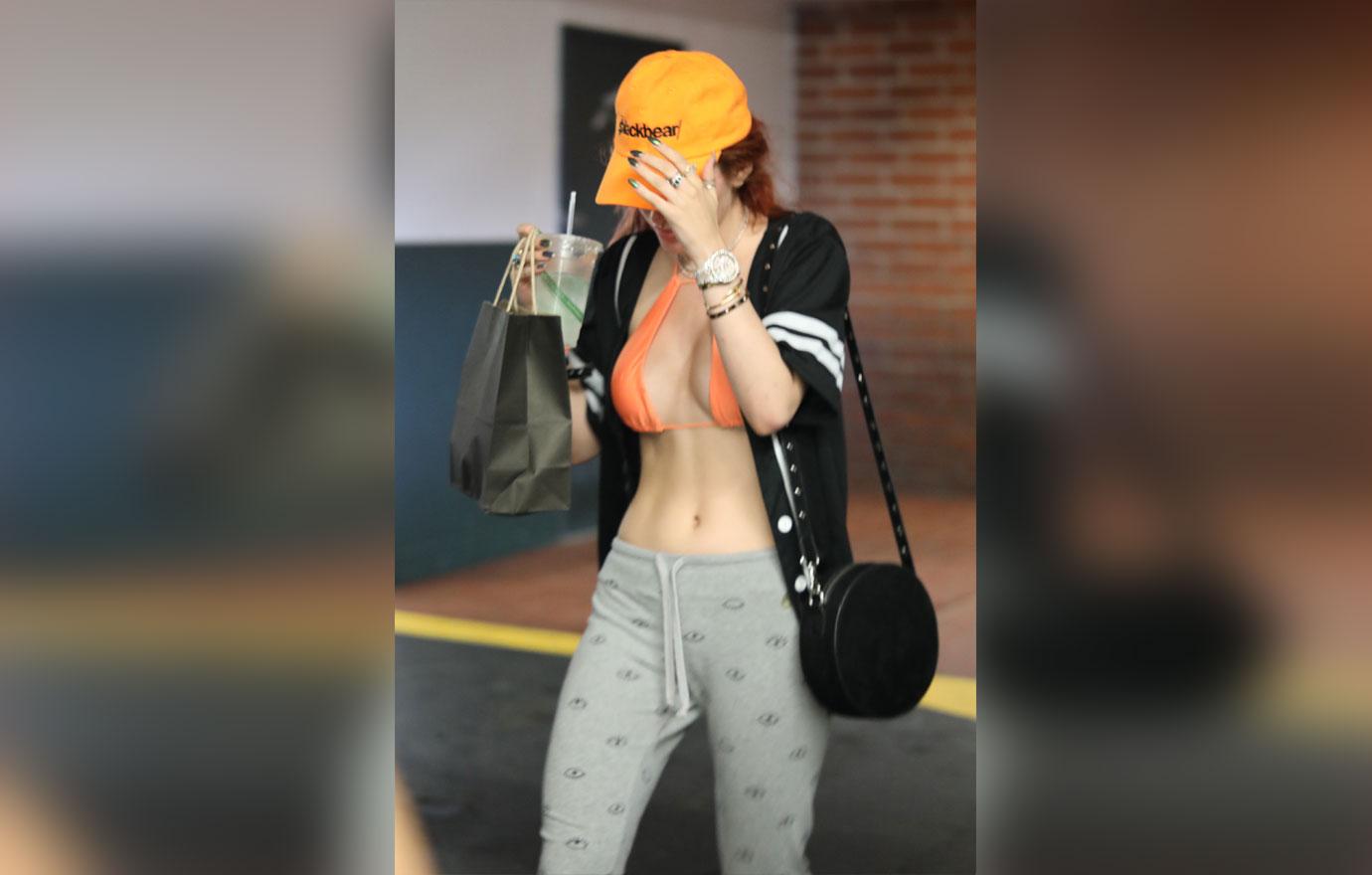 "When I take off my makeup, I'm like, 'Oh f***, look at my face! This is terrible. Oh my god.' I'm always working to better it and I'm trying new things to show people, 'Hey, this might not work for you, but it's working for me. It could work for somebody else,'" Bella continued.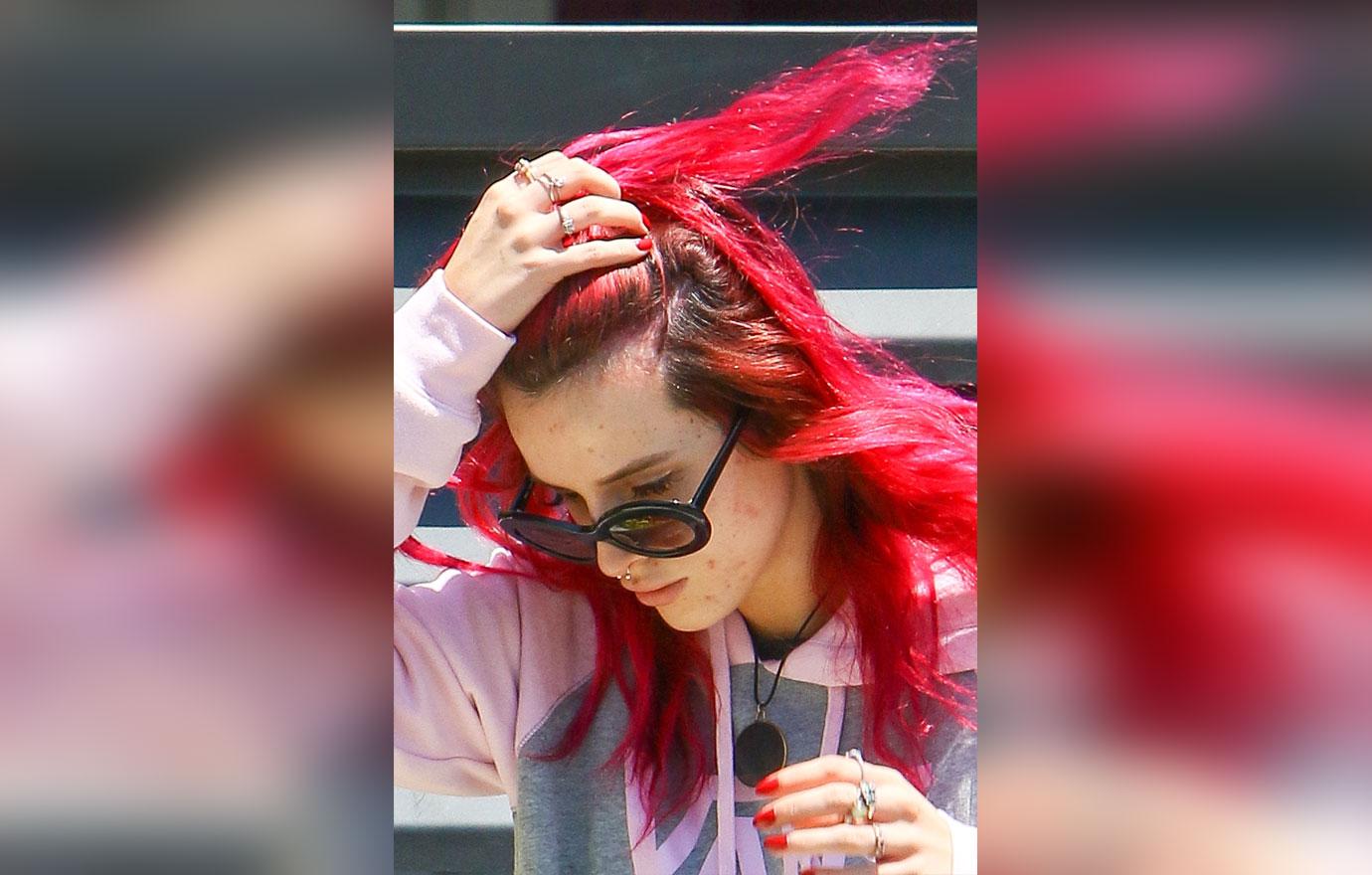 Based on her latest outbreak, Bella is still trying to figure out the best treatment for her, and she's previously gone to serious extremes for better skin.
Article continues below advertisement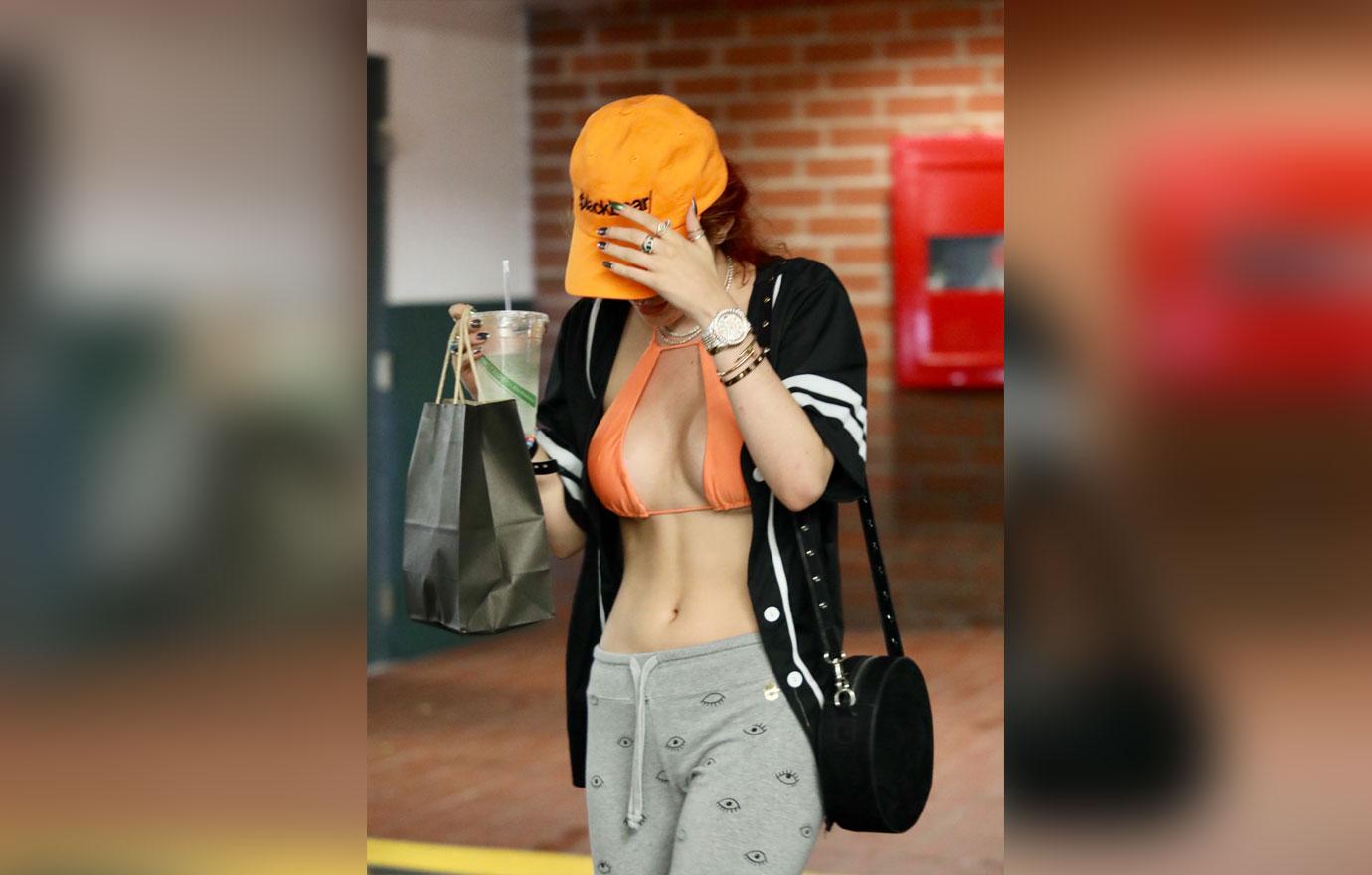 She's once gotten a face tattoo! She said, "Your face hurts so bad. It's literally seven needles, in your face, to get your collagen to produce more." We'll pass.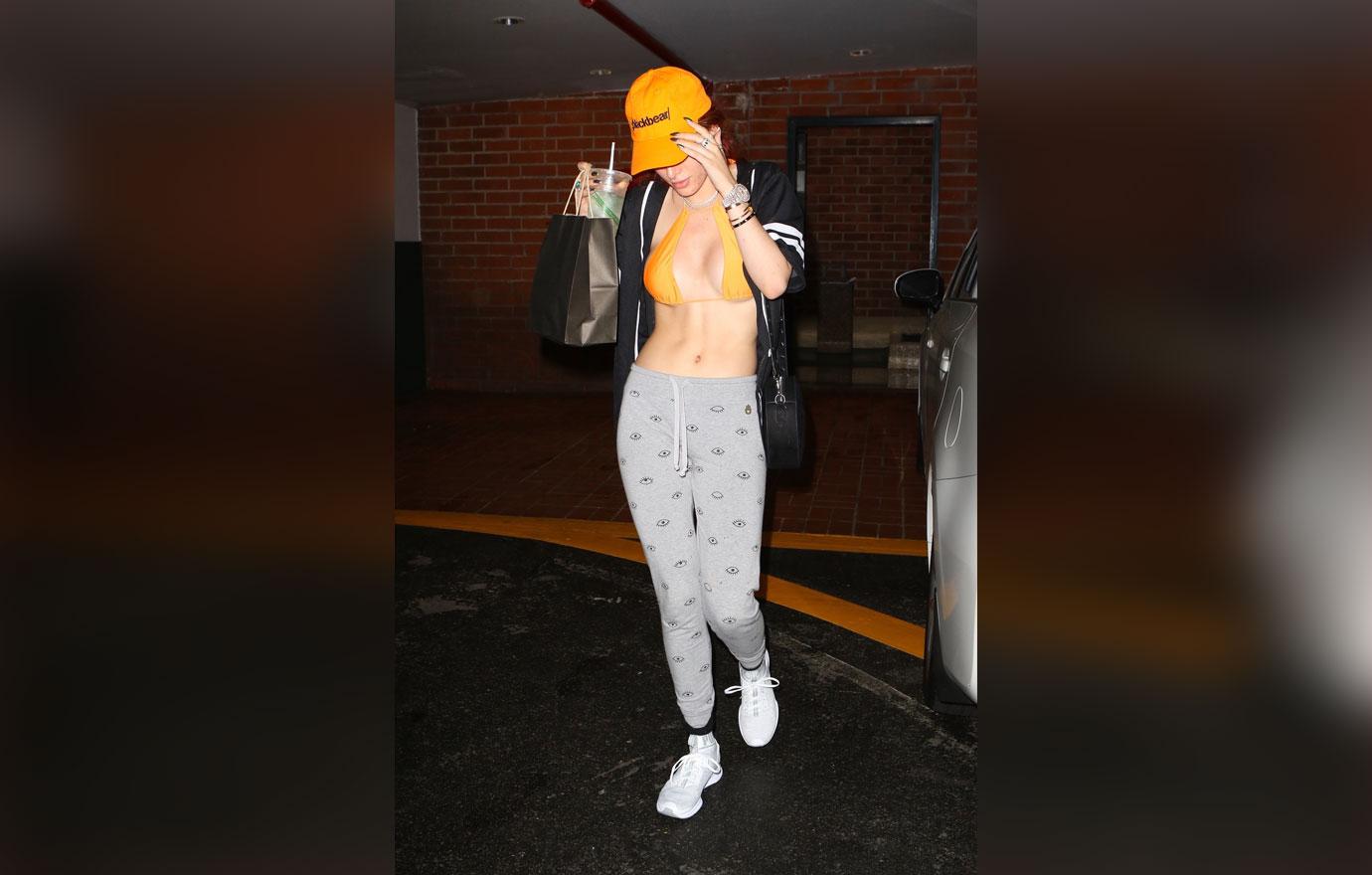 What are your thoughts on Bella's skin and this outfit? Let us know in the comments section.