PHOTOS
Bella Thorne Admits She Wanted To KILL Herself — Is She OK?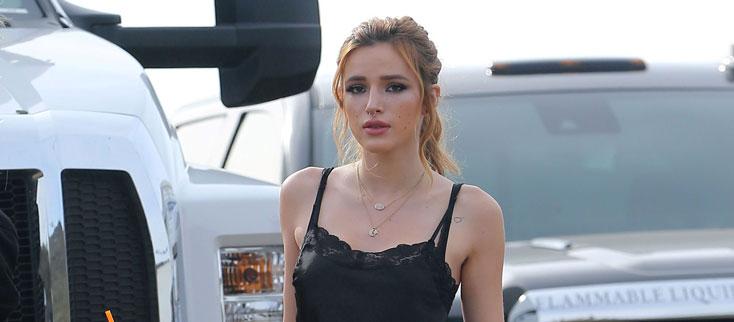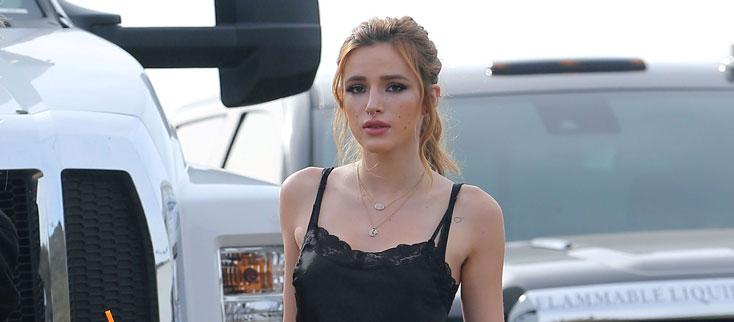 Bella Thorne is stripping down to her birthday suit in a new shocking spread for HarpersBazaar.com. Posing underneath a set of thin white sheets, the former Disney starlet got naked in the Marilyn Monroe-inspired shoot that has sent tongues wagging. Not only did the actress expose herself literally but also figuratively, getting candid about the pitfalls of her life in the Hollywood limelight. "The world needs more honesty. I've lied my whole life about who I am and who I'm trying to be, so now, I like to keep it real," she shares. "I have problems like every person, so if I can help somebody else then that's f--king dope…I want to use social media to spread goodness. Teens are all going through different s--t and nobody talks to each other about it. So if somebody could just be that first person to lend their hand, then other people will follow."
Article continues below advertisement
Thorne continued, "People go through some f--ked up shit. But it doesn't mean that you have to turn completely to the dark side and be unhappy and depressed."
"I have had really dark thoughts. When I was younger I thought about killing myself; it's very normal in a way that, if you're upset with who you are and how your life is going, you could think these things. I want people to know that it's okay to talk about it," she explained.
Article continues below advertisement
Thorne also touched more on the topic of her coming out as bisexual last year. "I've done other stuff with girls, but I want to actually date a girl," she says.
"I can't tell if a girl is hitting on me or she just wants to be friends. And I don't want to flirt with a girl if she thinks I'm just being her friend. What if I kiss a girl and she's like, 'Oh, I'm just your friend dude, I can't believe you just crossed that boundary.' I'm confused on what they want from me."
What do you think about Bella's naked photoshoot and candid comments? Sound off below!