PHOTOS
Recovering Ben Affleck Hangs Out With His Kids After School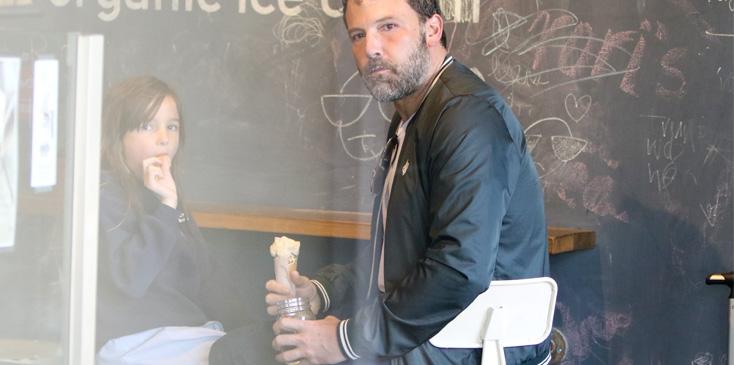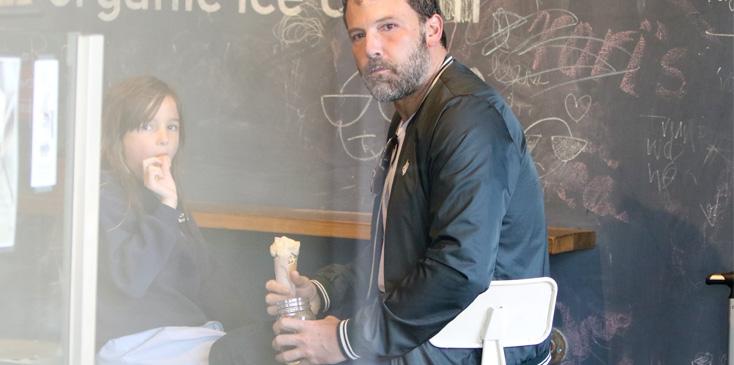 Ben Affleck is stepping up his dad game! The actor who recently filed for divorce from his wife, Jennifer Garner, after 12 years was spotted taking his for a stroll and ice cream after school.
Article continues below advertisement
Ben and Jennifer were separated in 2015 and they share three kids Violet, Seraphina, and Samuel.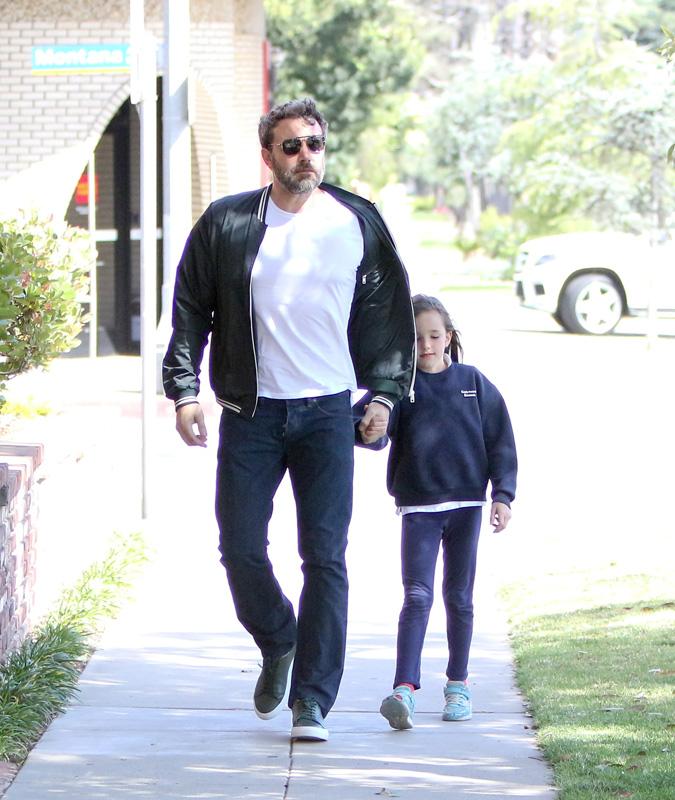 Ben recently opened up about his rehab stint in an honest Facebook change: "I want my kids to know there is no shame in getting help when you need it, and to be a source of strength for anyone out there who needs help but is afraid to take the first step."
Article continues below advertisement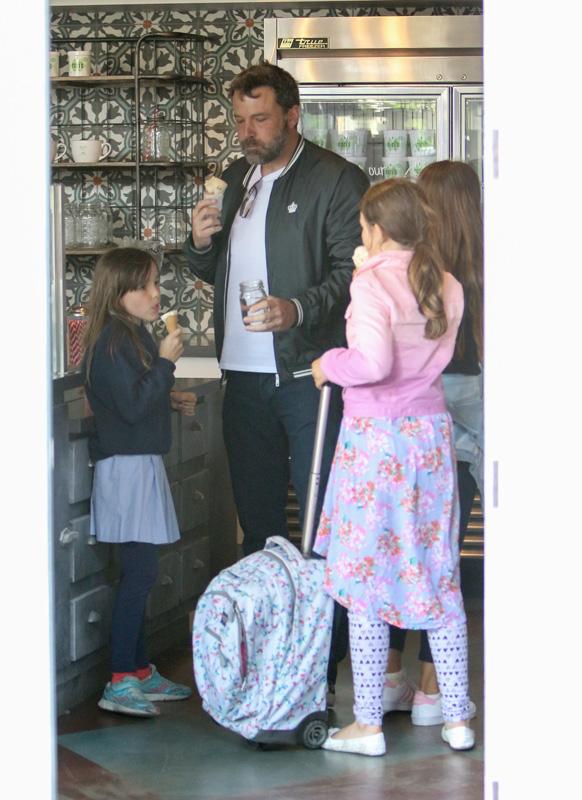 Ben wore his usual bomber jackets with jeans and white t-shirt under, looking good Ben!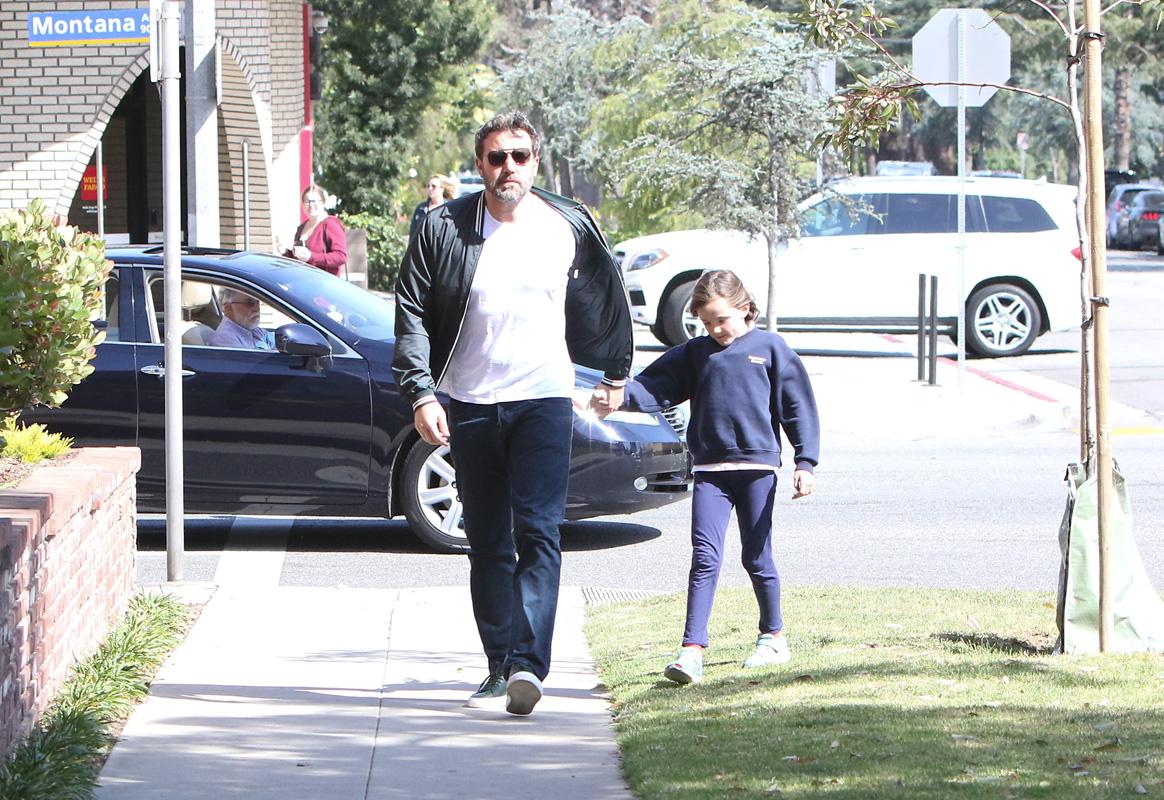 The father and his daughter grabbed some ice cream at their usual spot right next to their school, what a cute tradition!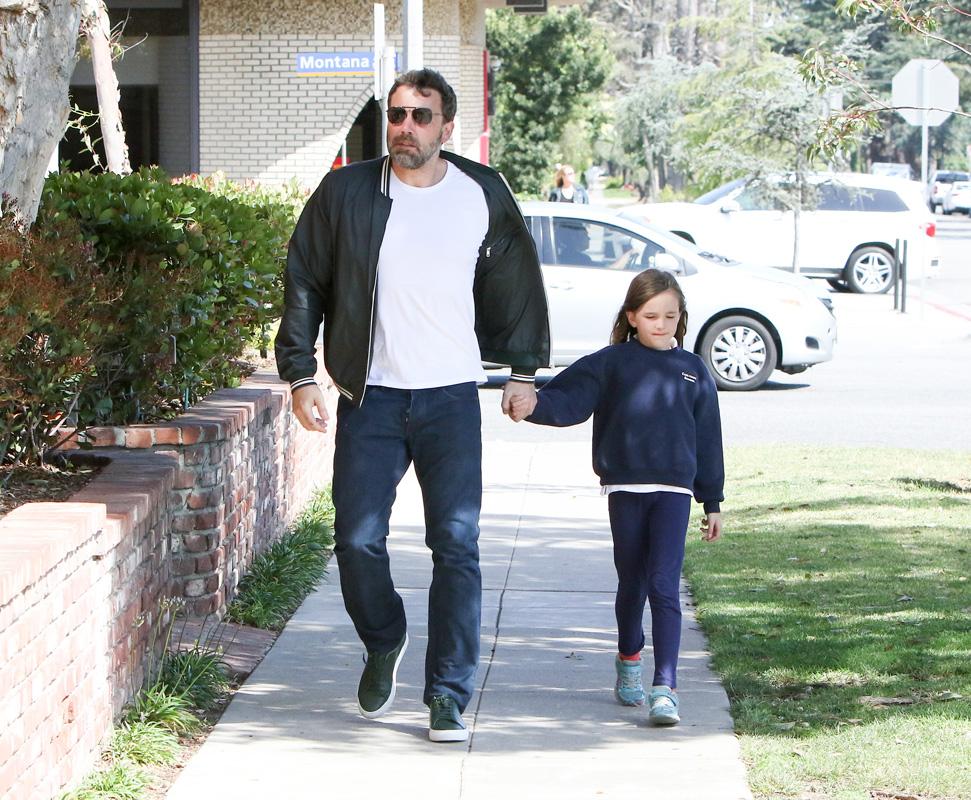 Do you think Jennifer and Ben will ever get back together? Sound off in the comments below.