PHOTOS
Sweet Battle: Ben & Jerry's Introduces Low-Calorie Pints To Compete With Halo Top!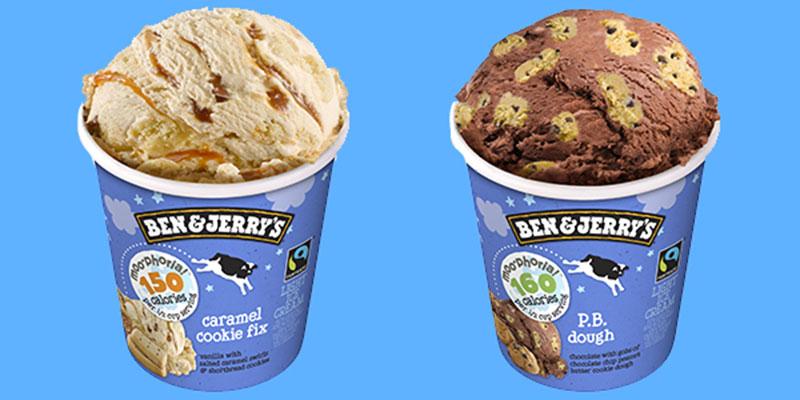 As the summertime rapidly approaches, so does the realization that swimsuit season is right around the corner! Ben & Jerry's, who is known for their "comfort food" ice cream filled with fudge, brownies and cookie dough, is introducing a slimmed-down line of ice cream right before the warmer weather hits.They are also looking to compete with fellow ice cream brand Halo Top in a calorie-reducing challenge! Who will come out on top? Click through for the yummy details.
Article continues below advertisement
Ben & Jerry's has been looking to become health conscious with their new line line of low-calorie pints called Moo-phoria. It officially launched on Wednesday.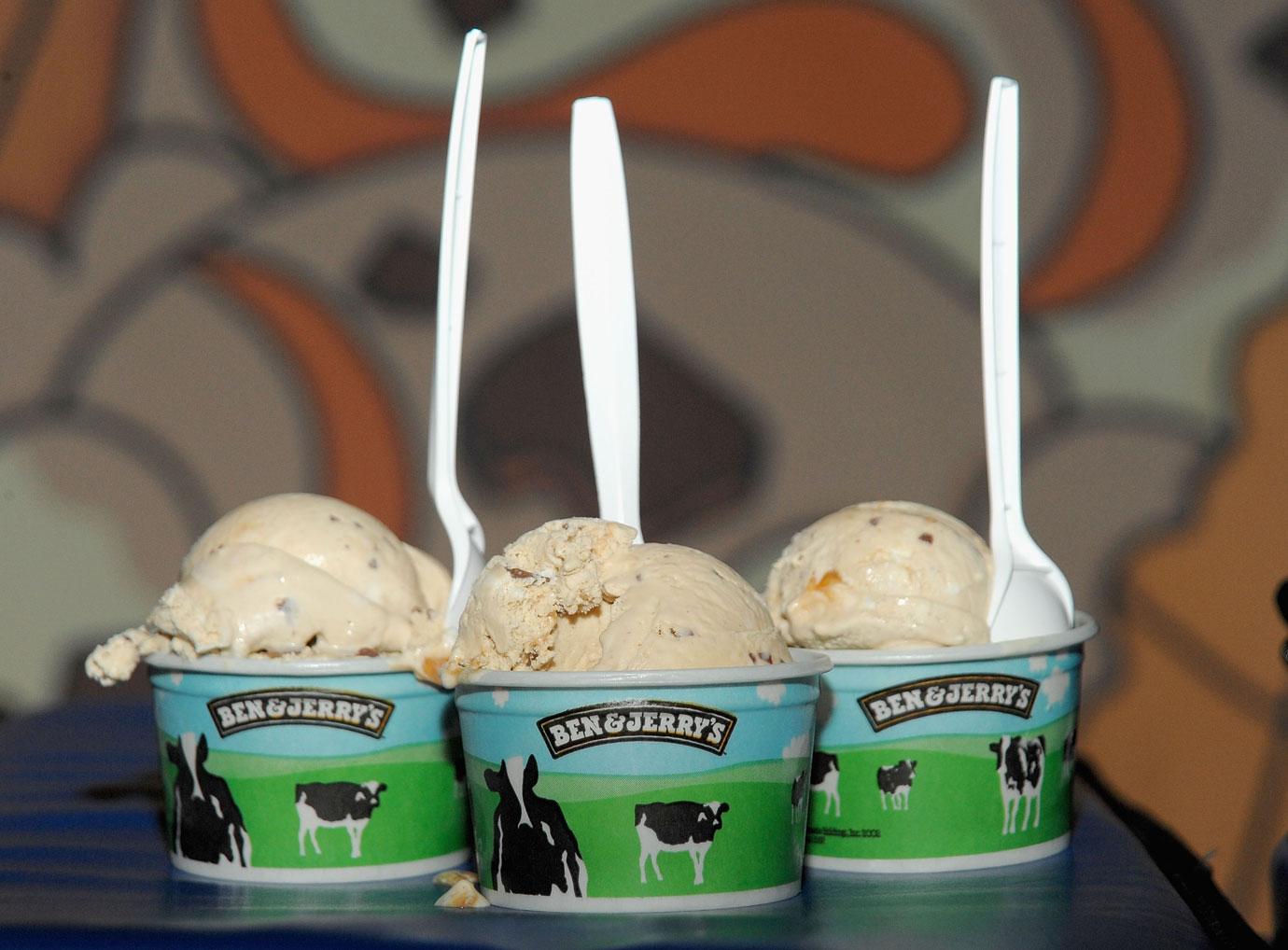 The new line comes with three flavors: Chocolate Milk & Cookies, Caramel Cookie Fix, and P.B. Dough. What separates them from the regular B&J pints is they have fewer calories, sugar, and fat and are made with organic dairy.
Article continues below advertisement
Each pint is 140 per serving, or 560 calories total. A regular pint of B&J's averages around 1,000 calories, so there is a significant difference with the new line compared to the other classics like Half-Baked.
In comparison, their competitor's Halo Top's pint of ice cream averages at 400 calories total. Halo Top's healthier ice cream has seen their share of the U.S. Market double to 1.9 percent in 2017 compared to the year before, so B&J's might be onto something here with their new line.
Article continues below advertisement
Ben & Jerry's has followed trends like this before, most notably a no-longer-for-sale low-carb version. They've also jumped on the truffle trend with their own line of Truffle pints they've just launched.
Are you interested in trying Ben & Jerry's Moo-phoria line? Sound off in the comments!