PHOTOS
The Best and Worst Date Fashion on 'The Bachelor'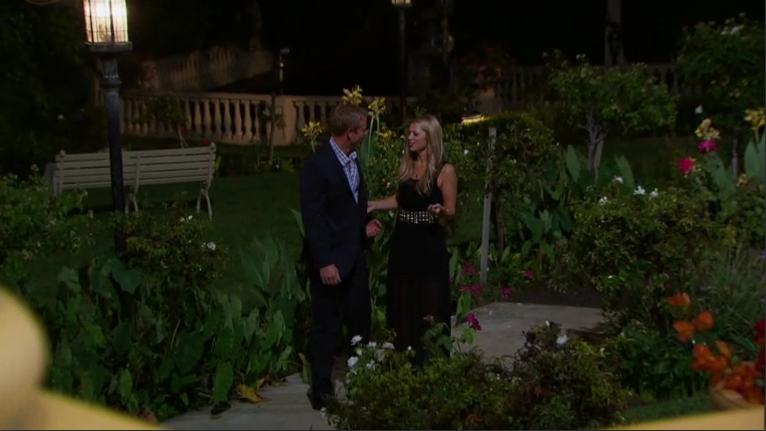 Does anyone else want to go shopping (and tanning and to the gym) after watching The Bachelor? I do. And I know a lot of attention is paid to the gowns these girls wear when getting out of the limo, but honestly, I have no place in my life for any of those dresses! So, it's the date fashion that interests me. Let's examine the highs and lows so far this season.
Article continues below advertisement
1. Best: Lesley M.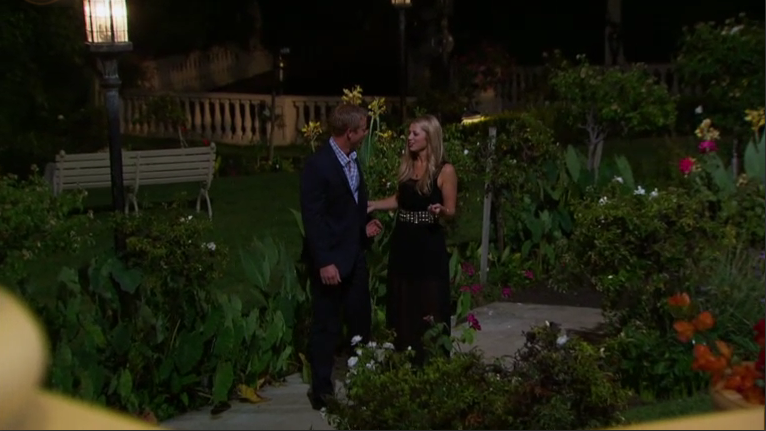 After spending the day shooting scenes for Harlequin book covers, everyone hung around the garden. We're loving the casual yet romantic black dress Lesley M. chose for the occasion. The sheer skirt makes it more interesting than just another black tank dress.
2. WORST: Tierra, Catherine, and Selma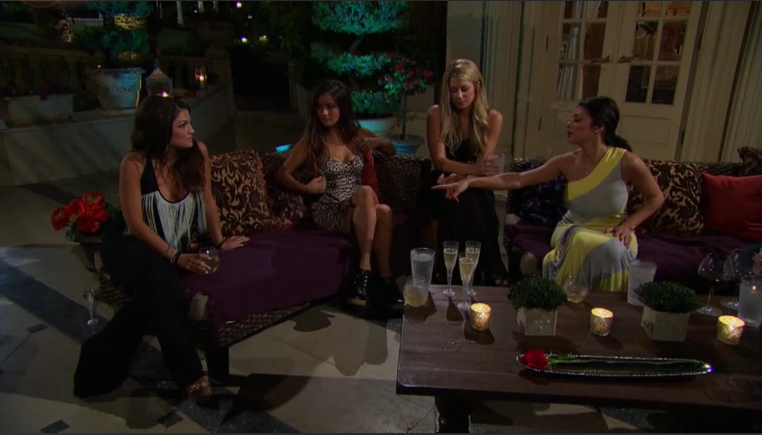 While Sean Lowe chatted up some other lucky Bachelorette, Lesley M. hung out with three girls not dressed nearly as well as she was. We're not digging the white fringe on Tierra's top, Catherine's mini leopard print dress (though she looks good in it) or Selma's yellow-and-gray one-shoulder awfulness.
Article continues below advertisement
3. BEST: Katie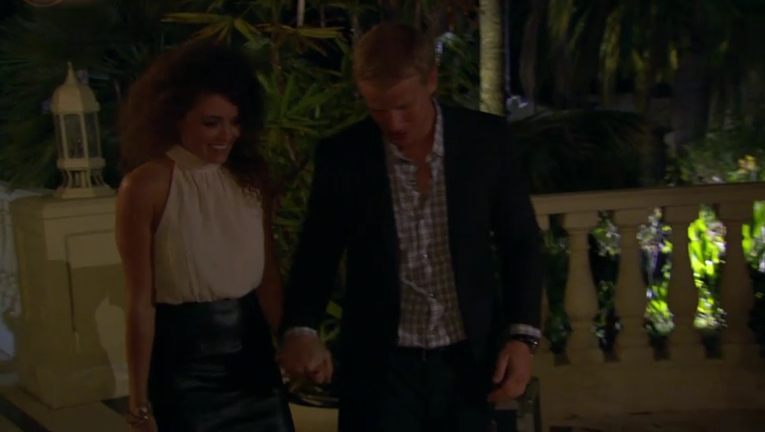 Unfortunately, Katie proved to be a little too sane for The Bachelor, and voluntarily left in this episode. We would have enjoyed seeing more outfits like this! Black and white is always safe, but we love that she mixed hard and soft textures. Simple but not boring!
Article continues below advertisement
4. WORST: SEAN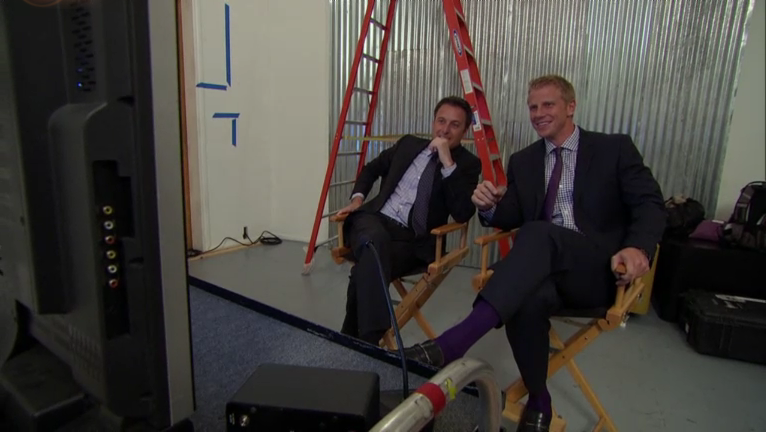 Here, Sean and Chris Harrison enjoy watching their devious prank on Desiree play out. Sean is showing way too much sock. Particularly for a purple sock. Get some longer pants, cowboy!
Article continues below advertisement
5. BEST: LESLEY M.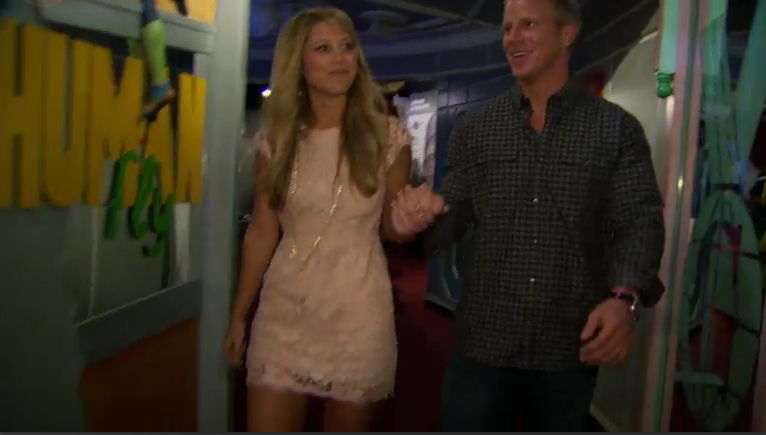 Lesley M. again! She's becoming one of our favorites for fashion and personality. We loved the delicate lace dress she wore on a visit to the Guinness Book of World Records Museum (where she and Sean broke the record for longest on-screen kiss). The thin gold chain is a great accent.
Article continues below advertisement
6. BEST: ASHLEE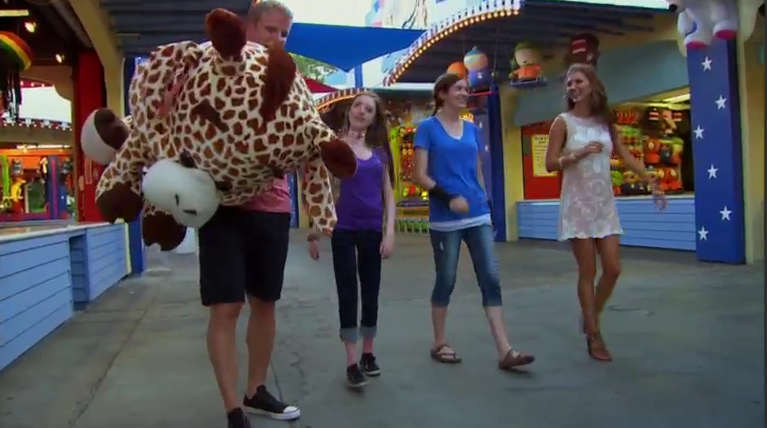 AshLee looked perfect from head to toe for her one-on-one with Sean, but it was perhaps a little too fancy for a trip to Six Flags. Then again, if we didn't have to wait in hours-long lines, we might opt for heels as well.
Article continues below advertisement
7. WORST: KACIE AND SELMA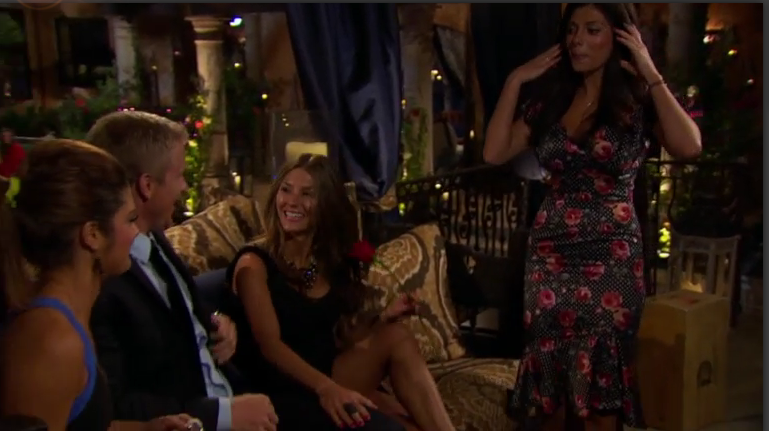 We were going to dedicate a whole picture to Kacie's weird scuba-suit-like dress, but the real travesty about the whole thing was her neon-green hair scrunchy. She was sent home later that night, and we wouldn't be surprised to find out the scrunchy had something to do with it. Also, Selma is killing us with her choices so far. She's stunningly beautiful and she keeps wearing ugly dresses. What is this? Just because you wear roses doesn't mean Sean is going to give you one.