PHOTOS
9 Moments From The 2015 Grammys That Everyone Is Still Talking About This Morning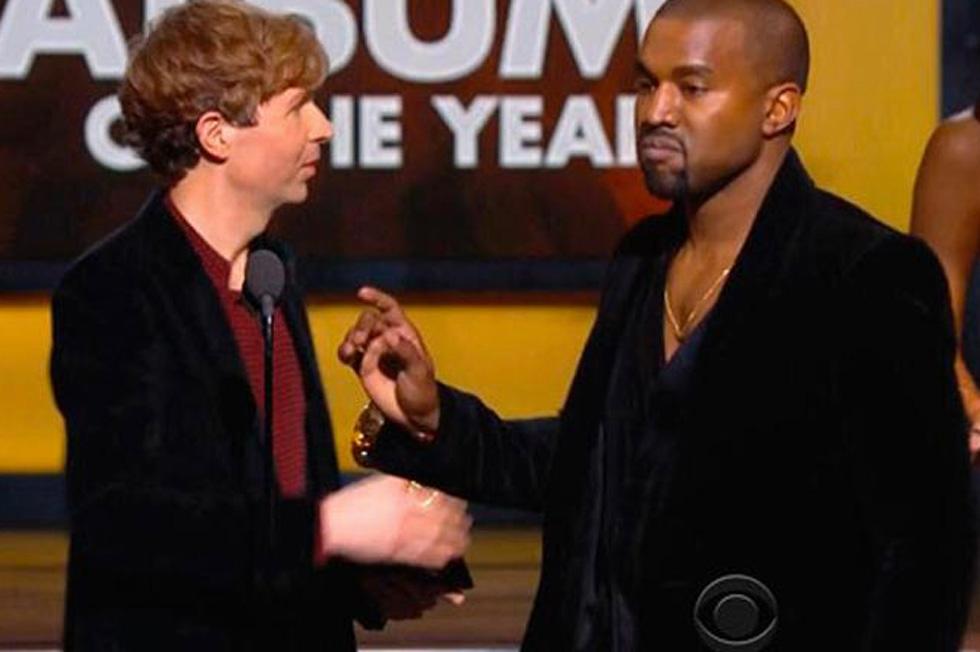 Stars arrive for the 57th Annual Grammy Awards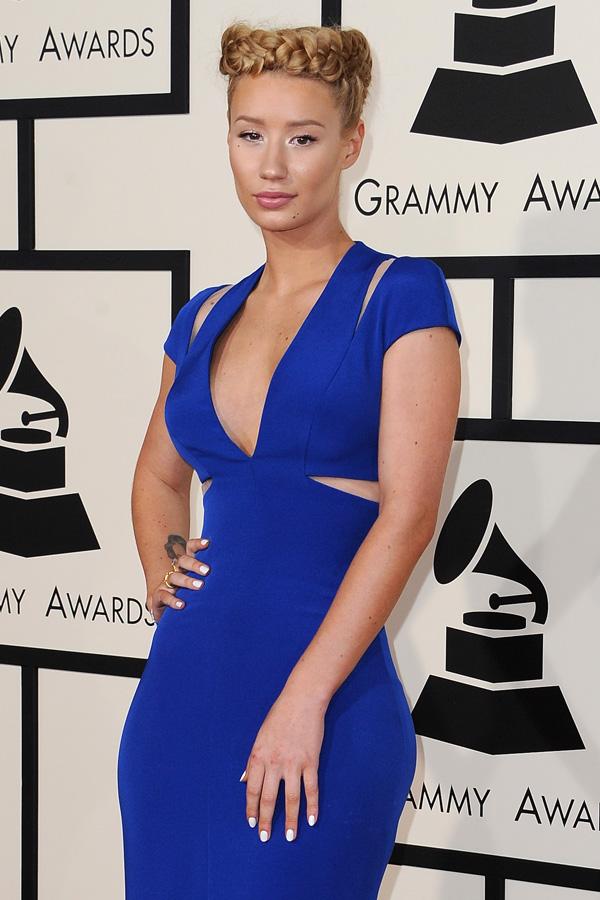 In case you don't have time to flip through a dozen photo galleries from last night's Grammy Awards, we've got all the most talked-about moments from the red carpet and the show right here.
1. Iggy Azalea wore a crazy braid. And immediately after she stepped on the carpet, the Internet starting comparing her hair to things like Challah bread and wicker baskets. Iggy didn't win any Grammys, but hey, at least her hair got people talking.
Article continues below advertisement
Rihanna looks like a princess wearing a humongous pink tulle dress by Giambattista Valli at the The 57th Annual GRAMMY Awards in Los Angeles, CA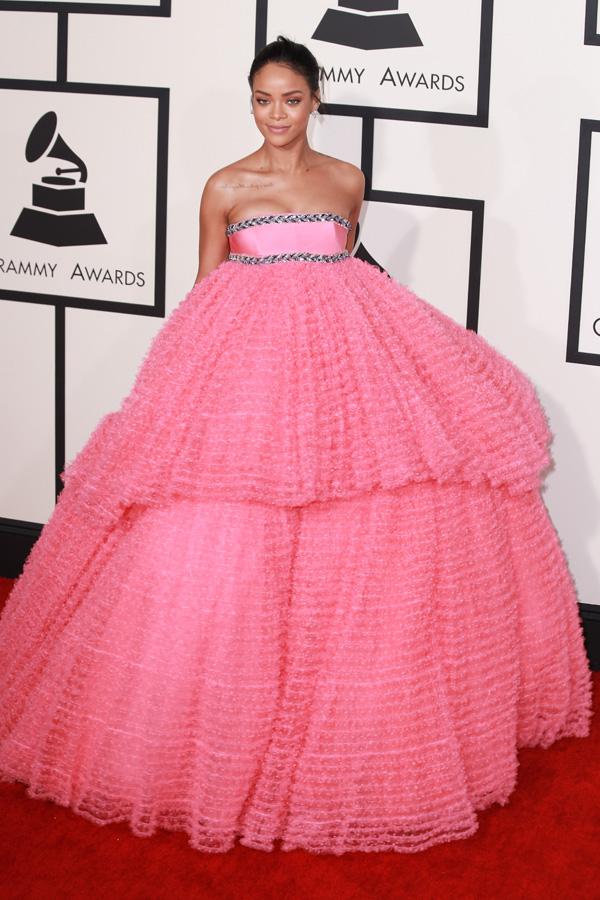 2. Rihanna looked like a cupcake. Like Iggy, RiRi's outfit choice had people confused. Luckily, she made up for it later in the night with her classy and flawless performance of "FortyFive Seconds" with Paul McCartney and Kanye West. And? Rihanna and Eminem won a Grammy for "The Monster!"
Singer Ariana Grande and rapper boyfriend Big Sean show lots of affection for each other and kiss and embrace on the red carpet at the 57th annual Grammy Awards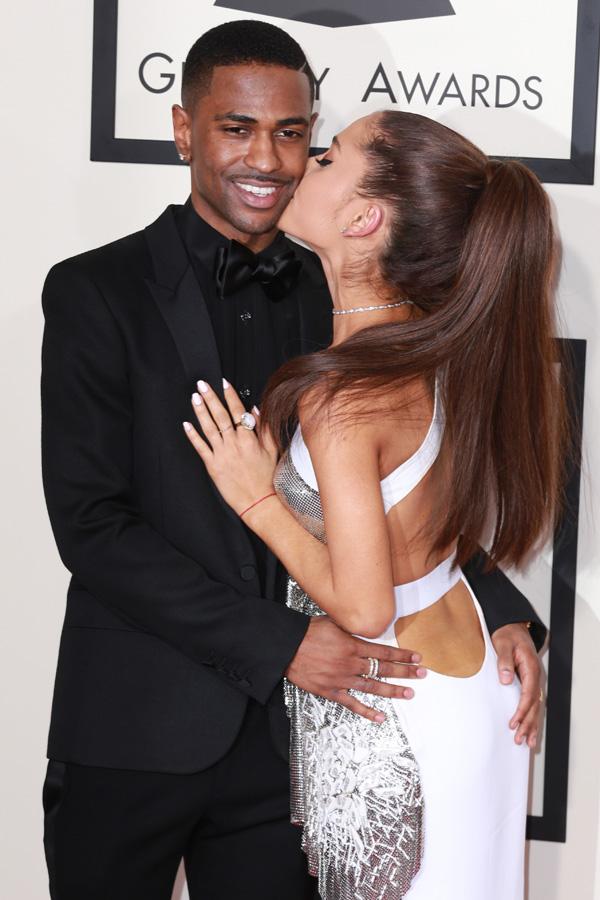 3. Big Sean and Ariana Grande were obsessed with each other. But this is nothing new, right? The couple were the epitome of cute on the carpet.
Article continues below advertisement
57th Annual Grammy Awards - Show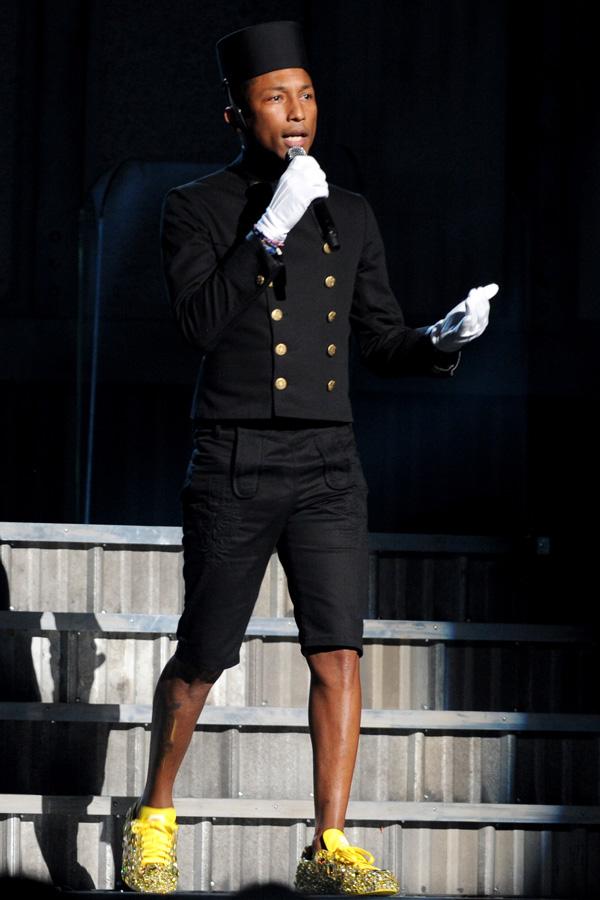 4. Pharrell's performance confused everyone. His slowed-down version of "Happy" was...interesting, as was his bellhop attire. But this song won Pharrell a Grammy so we guess the joke's on him.
MORE ON:
Grammy Awards 2015
Article continues below advertisement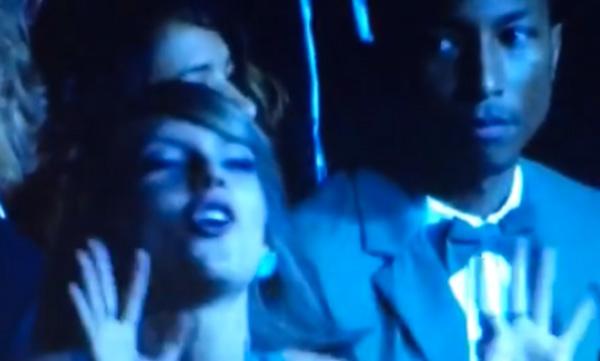 Article continues below advertisement
INF - 57th Annual Grammy Awards - Inside Show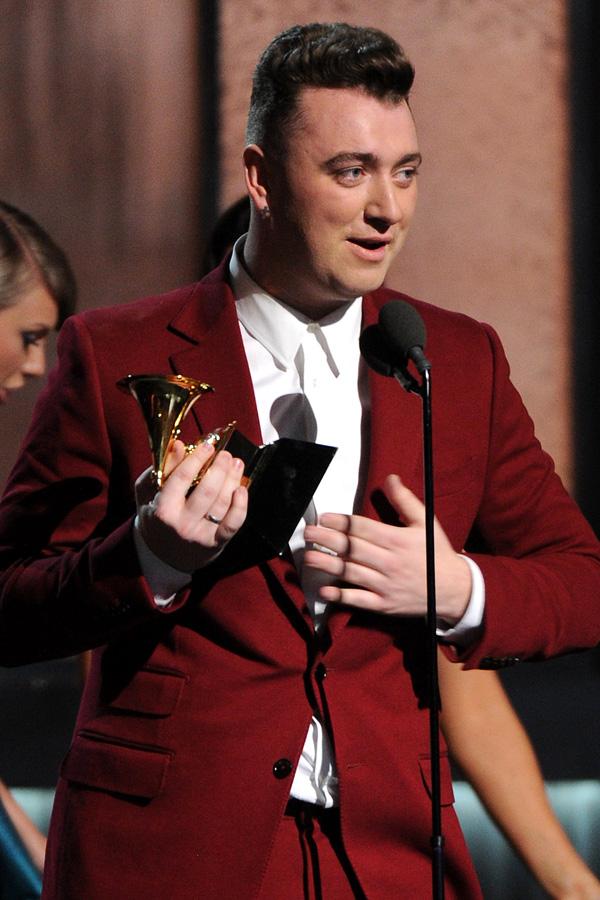 6. Sam Smith won basically everything. The British newbie won four Grammy Awards, including the highly coveted award for Best New Artist, as well as Album and Record of the Year. Sam won so many that other nominees in his categories such as Ariana Grande, Meghan Trainor, and even Katy Perry went home empty-handed!
Article continues below advertisement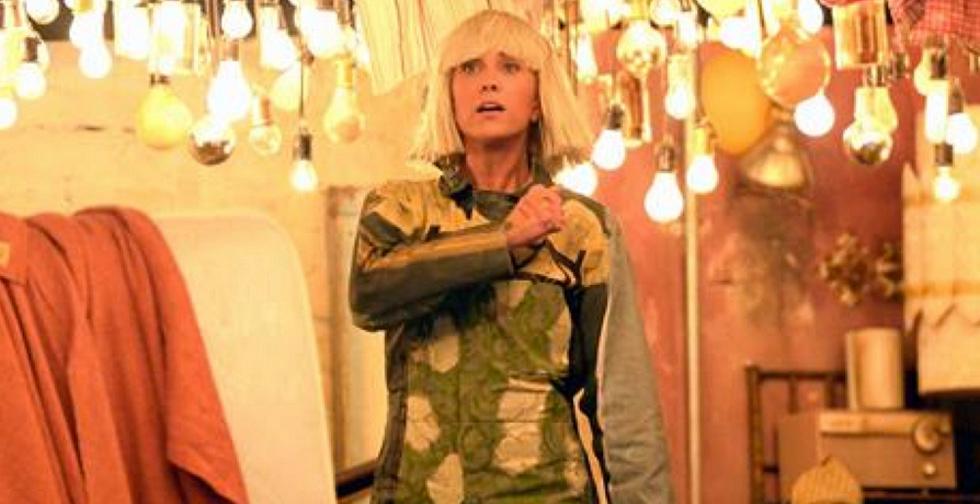 7. Kristen Wiig stood in for Sia during her performance of "Chandelier." And Ms. Wiig rocked that wig! The SNL alum stood her own dancing alongside Maddie Zeigler as Sia, who didn't win any awards, sang with her back to the audience.
Article continues below advertisement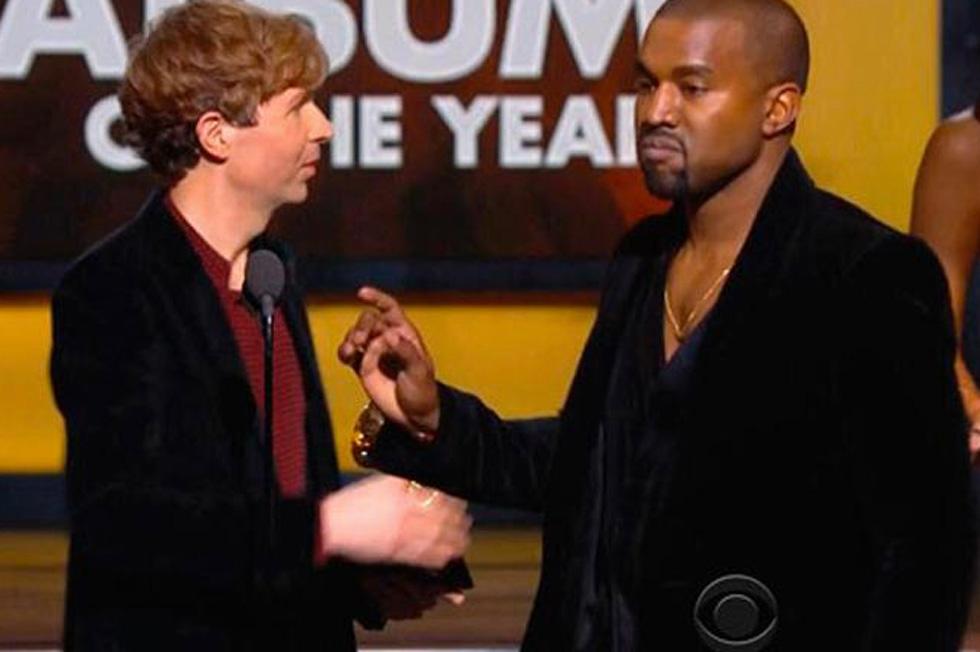 8. Kanye West pulled a Kanye West...again. When Beck went up to accept his Grammy for Album of the Year, Kanye was about to interrupt Beck like he infamously did with Taylor Swift at the 2009 VMAs, most likely to say that "Beyonce had the best album of all time." Kanye said at the post-party that he wasn't joking and really did think Bey deserved the award (as did we all), but Beck had no hard feelings and still thinks Kanye is a "genius." Phew!
Article continues below advertisement
Beyonce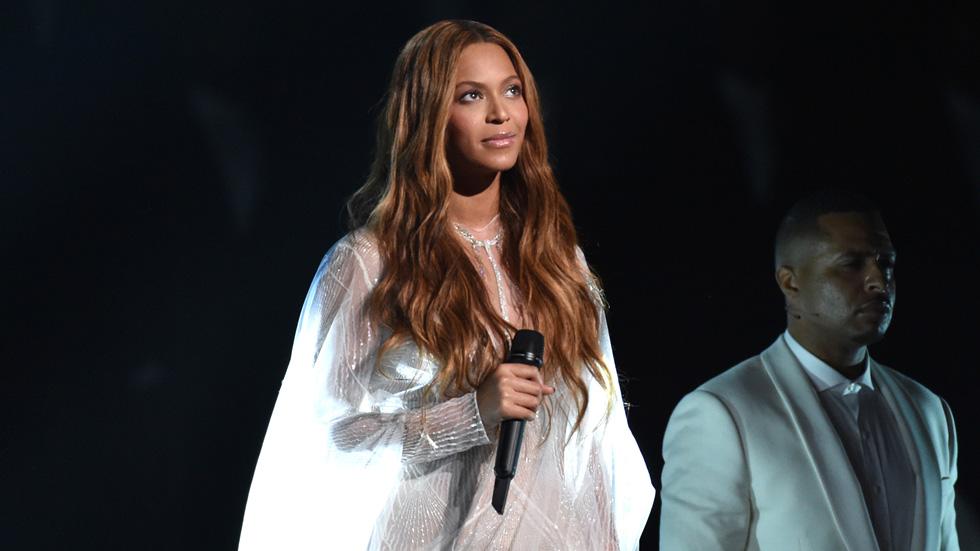 9. Beyonce ended the show on a high note. Even though she didn't take home the night's biggest award, Bey was the final performance of the night, singing a beautiful rendition of the classic gospel song, "Take My Hand, Precious Lord." She was then joined on stage by Common and John Legend, who sang their Golden-Globe-winning song from Selma. The End.
What was your favorite Grammys moment?What was your favorite (or least favorite) Grammys moment? Tweet us @OKMagazine.