PHOTOS
Best Bachelors!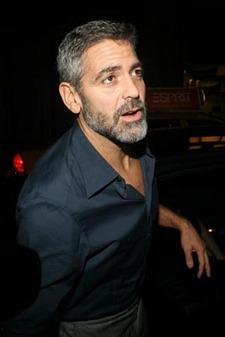 This past weekend Backstreet Boy Howie Dorough married longtime sweetheart Leigh Boniello and Scott Baio finally settled down with fiancee Renee Sloan. But even though Baio and the Backstreet-er are both hitched, there's still plenty of hunks on the horizon. Below, OK!'s list of the hottest Hollywood bachelors.
8) Butterscotch stallion has ponied up to plenty of gorgeous women in the last several years — Kate Hudson and Sheryl Crow among them, but none of them have stuck.
Article continues below advertisement
7) is currently dating Brazilian model Camilla Alvez and has been linked previously to Penelope Cruz and Ashley Judd, but it seems his heart is always with his guy friends. He and buddy Woody Harrelson recently rekindled their "bromance" with a guy's trip to Peru.
6) has gone through a string of hot blondes — from his Scrubs co-star Sarah Chalke, to singer Bonnie Somerville, to Mandy Moore, all without settling down. The emo-tastic lothario is currently on the prowl.
5) Described by his We Own the Night co-star Eva Mendes as a "puppy dog," was at one time linked to Liv Tyler, but in recent years, has said that, "My significant other right now is myself, which is what happens when you suffer from multiple personality disorder and self-obsession."
4) Maroon Five singer has marooned relationships with Jessica Simpson, Kirsten Dunst and Lindsay Lohan, but claims he's hardly a playboy. Still, he told Canadian magazine Dose, "I'd rather people think I'm this playboy sleaze ball, or whatever they think I am — a ladies man. (I don't think it's gotten to the point where they think I'm a pig.) No matter what they think, A: it doesn't matter to me and, B: the farther away from my actual character it is, the better I feel. I think it's good to have some privacy."
Article continues below advertisement
3) After a quickie marriage and divorce from British actress Amelia Warner in 2001, played the field, hooking up with a slew of Hollywood hotties, including Britney Spears, Rosario Dawson and Lindsay Lohan. He's still unattached, though.
2) Legendary bachelor is known for dating — and dissing— much younger women, including most recently Lara Flynn Boyle. He also got into trouble for impregnating one young starlet while still involved with main squeeze Anjelica Houston. When Houston found out that Nicholson was having a kid with actress Rebecca Broussard, "she really beat me up," he told Parade. "I tell you, Anjelica can punch!"
1) How serious is about staying single? He's got a $100,000 bet with Michelle Pfeiffer that he'll never marry again. He was wedded, once — to Talia Balsam, from 1989 to 1993, and the confirmed bachelor has been dating Las Vegas cocktail waitress Sarah Larson since the summer, but Larson should take a lesson from past Clooney girlfriends like Krista Allen and realize that Clooney can't be caught.