PHOTOS
Bethenny Frankel Dismisses A-Rod Rumors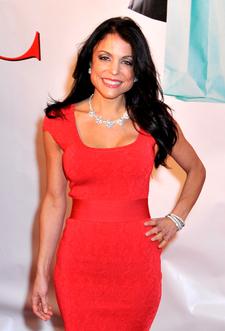 Are Alex Rodriguez and Bethenny Frankel an item? Apparently there's a rumor they're dating, and apparently (or obviously) it's just not true.
Though she may be on The Real Housewives of New York City, Bethenny is in no rush to create drama via unfounded rumors. The author of Naturally Thin has been linked to recently divorced A-Rod, but she says that's not the case.
"We're madly in love, we're engaged," she joked on The Morning Show with Mike and Juliet today. "I fly to Miami every weekend, I'm in the front row when they're playing. I never felt this way."
Article continues below advertisement
Really?
"No. I've never been in the same room with him," she explains. "Can it be George Clooney? Can't it just be the celebrity I want to be aligned with?"
More pics of Bethenny and the Desperate Housewives: