PHOTOS
Bethenny Frankel Teases Upcoming Project Following 'Real Housewives Of New York City' Exit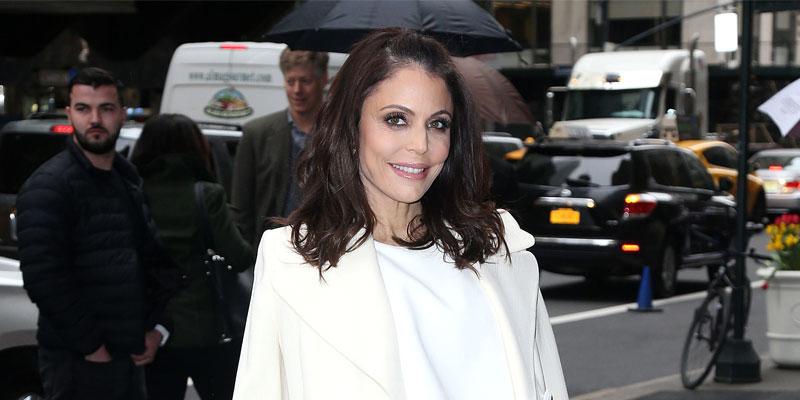 Bethenny Frankel has an exciting project in the pipeline following her shocking exit from Real Housewives of New York City. The SkinnyGirl mogul teased fans with a few details about her new endeavor in a recent interview. She also discussed the ways in which her life has changed since leaving the hit Bravo show.
Article continues below advertisement
Bethenny, 49, hinted that her new project will revolve around her booming business. "It's going to be announced very soon. But, it's basically seeing more of having the day to day, and it's basically more of like a powerhouse business/my personal life shell; how you're balancing being a CEO and the stresses of that — What it takes? What it requires? How it's difficult? How I manage the staff, and just how the whole sort of operation runs. So, it's got a lot of business hustle, and it's got a bit of personal," she told Hollywood Life.
Bethenny confessed that she still has a lot on her plate after leaving RHONY, but she feels more equipped to handle challenges without the stress of being on reality television. "So, there's a lot of stuff going on with the business end, but I'm more organized, calmer, balanced, and able to focus on my entire business than I was when doing the Housewives, because it's a pretty taxing process. It's a more stressful, unnecessarily stressful, and less healthy of a lifestyle," she added.
Article continues below advertisement
She continued, "I'm confident I made the right choices because I feel healthier, calmer, I have more balance in my life, and I have more quality time with people around me. It's just not a frantic frenzy. It's not the healthiest of experiences for many people, so this is a healthier lifestyle now."
Article continues below advertisement
"I have decided to leave the Housewives franchise to explore my next chapter. It's time to move on and focus on my daughter, my philanthropy and my production partnership with Mark Burnett, producing and starring in shows which represent a shift in the conversation for women. With the changes in modern culture, I want to highlight the strength, confidence and unstoppable power that women have," Bethenny confirmed in a statement to Variety at the time.
Bethenny has been dating boyfriend Paul Bernon since September 2018. She marked their one year anniversary in September 2019 by posting some sweet words for Paul on Instagram. "Having such a supportive and loving partner makes me a better person & inspires me to achieve the impossible. Happy Anniversary! I love you and thank you for the most beautiful year!" she wrote.
Article continues below advertisement
Are you excited for Bethenny's upcoming project? Sound off in the comments below!