PHOTOS
Beyoncé Admits Jay Z Divorce Plans To Kelly Rowland As She Breaks Down Over Marriage Issues And Rapper's Secret Son Scandal: Report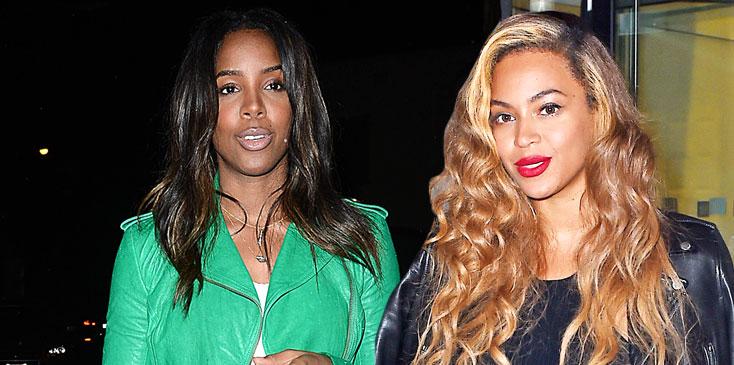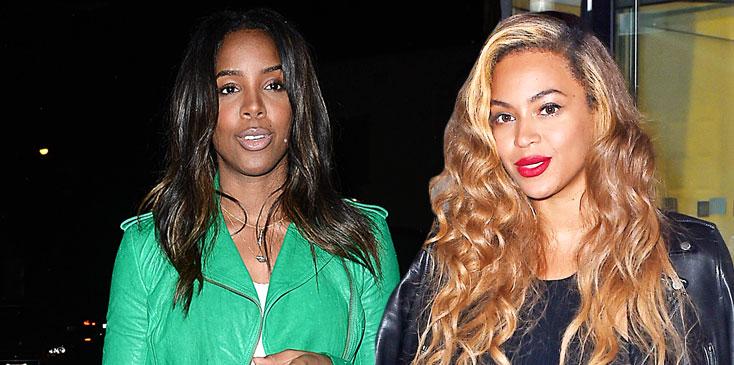 Beyoncé has been putting on a strong face over the past few weeks as more details about her marriage issues with Jay Z continue to be exposed. But a source speaking to Life & Style has revealed that Bey is breaking down around her family and friends as she struggles to deal with her troubled union.
Article continues below advertisement
According to the insider, Bey's appearance at her best friend Kelly Rowland's 35th birthday party on Feb. 20 at the Sunset Tower Hotel in Los Angeles, California, caused some serious concern among her closest pals! "She was downing cocktails form the moment she showed up," the insider said. "She seemed like a woman on a mission."
Watch: Beyoncé Hangs Out With Kelly Rowland Following Her Explosive Fight With Jay Z
Article continues below advertisement
"She was really partying away, drinking and flirting," the source added. "It was clear something was bothering her."
And the source said that halfway through the night, Bey eventually revealed what was troubling her! "She took off her wedding ring and held it in the air," the source said. "Then she told people that it was one of the last times they'd see it. She said she was ending her marriage to Jay Z. Everyone was shocked."
Article continues below advertisement
The source said that Bey's mother, Tina Knowles, immediately pulled her to the side, with the singer later telling the party's guests that she was joking about her divorce admission. But the insider claimed that later into the night, Bey was seen becoming emotional again.
"She was screaming at him at the top of her lungs," the source said. "Beyoncé told him that she just could not deal with it anymore!" And the source added tha the fight isn't the only sign of the trouble that's brewing between the two! "Beyoncé and Jay Z have been living in separate bedrooms in their house pretty much since they moved in," the insider said. "This recent fight seemed to be one of their worst!" What do you think about Beyoncé's marrige breakdown? Tweet us @OKMagazine or let us know in the comments section.