PHOTOS
Beyonce Gets Hilarious Twitter Reactions After Her GMA Announcement Was Called 'Petty' By Fans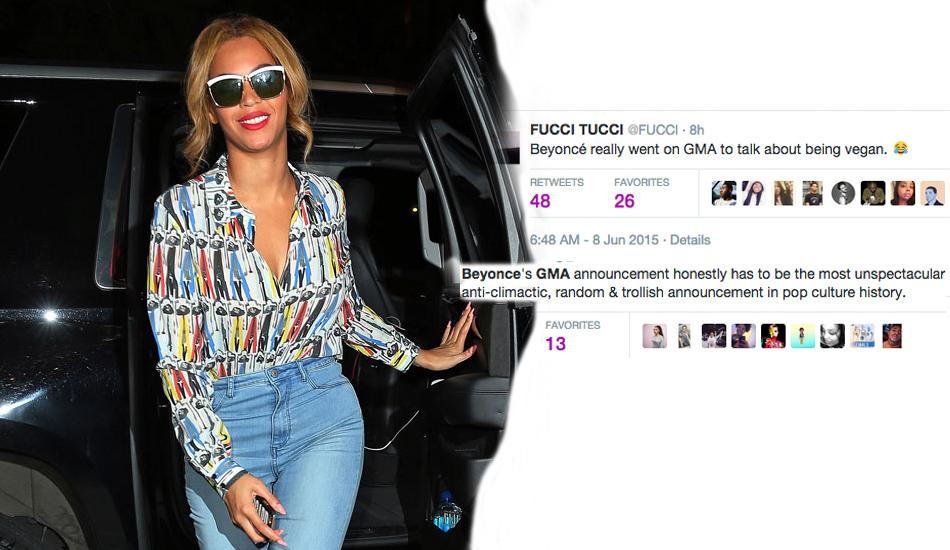 beyonce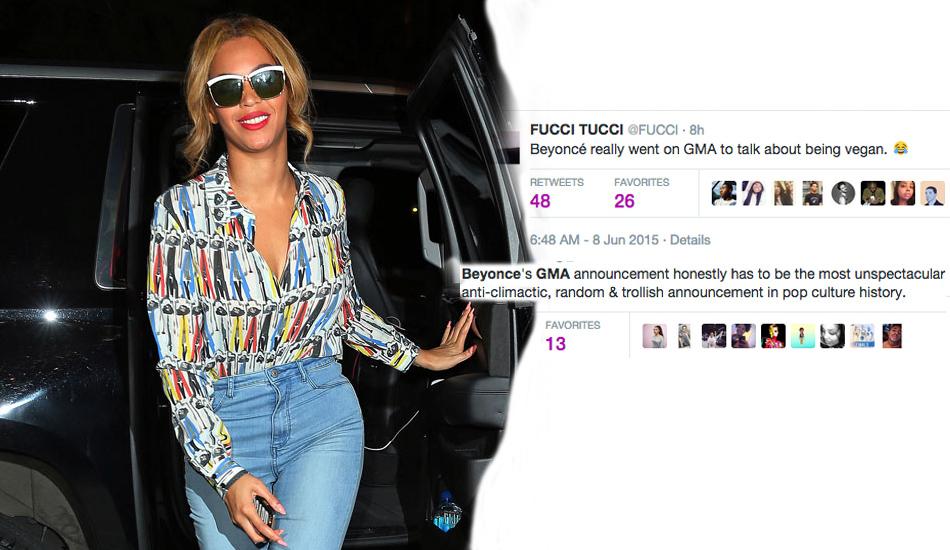 Beyonce knows her Beyhive loves her, but did she take their loyalty for granted when she made her latest "major" announcement? A lot of fans think so, after they woke up early Monday morning after she said the night before that she would be sharing big news on Good Morning America.
Article continues below advertisement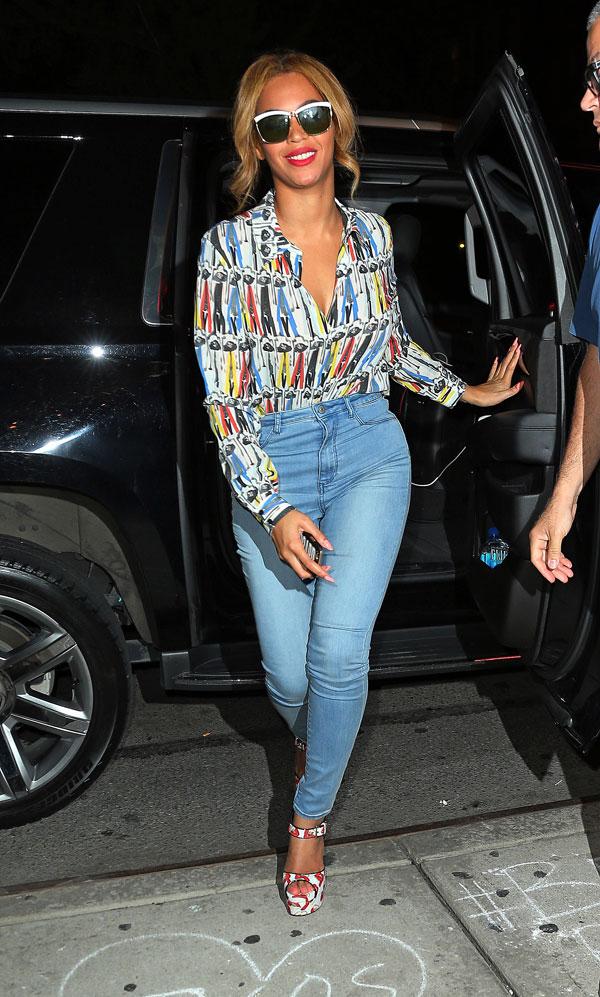 The big surprise? No, Bey does not have a new album, and no, she is not pregnant. Bey is once again trying a plant-based diet, and encouraging fans to do so as well. Sigh.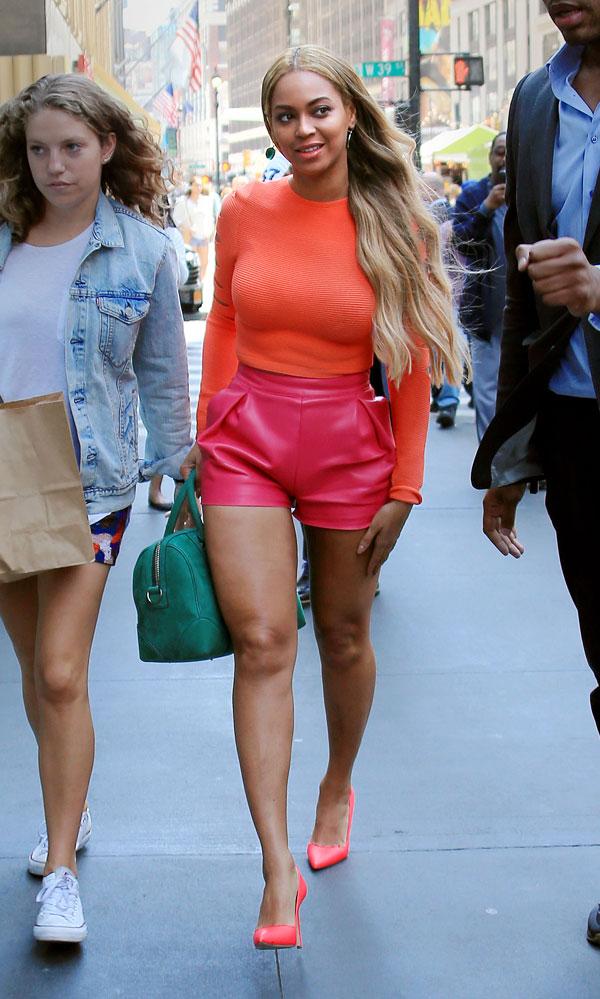 "I am not naturally the thinnest woman," the singer said in a segment on GMA while promoting a vegan lifestyle. "And I have struggled since a young age with diets. And finding something that actually works for me and actually keep – keeps the weight off has been difficult for me."
Article continues below advertisement

Fans were unimpressed with the announcement to say the very least.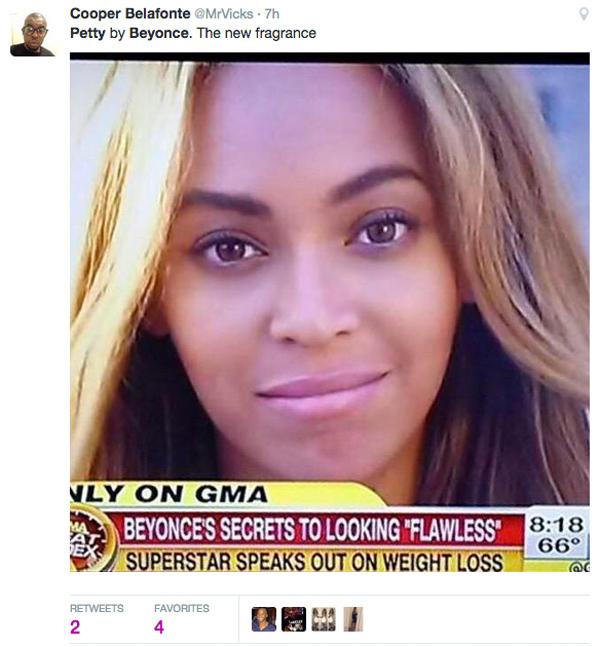 Article continues below advertisement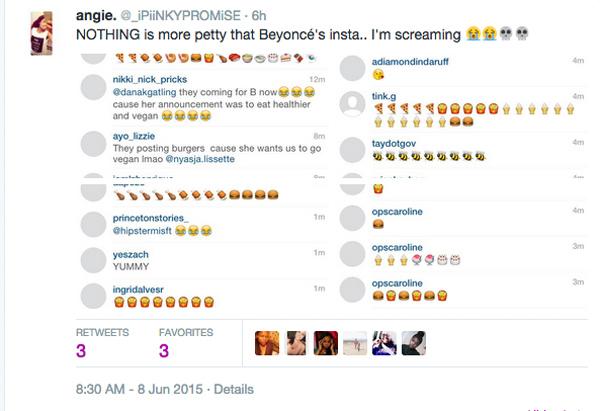 Even diehard Beyhive fans were annoyed, with many going onto Beyonce's Instagram page and posting emojis of burgers and french fries beneath her photos.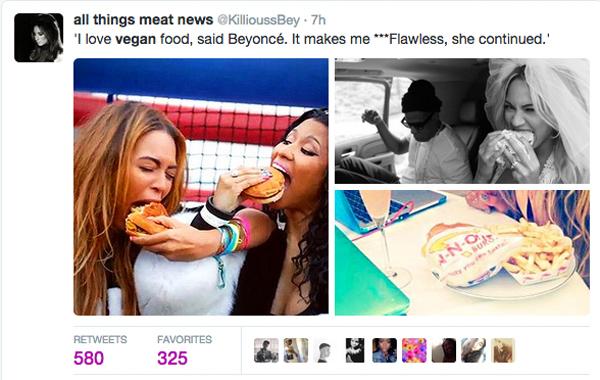 Fans were also quick to note that Bey, who was featured in Nicki Minaj's music video "Flawless," ate burgers alongside the rapper, and sometimes posts photos on her social media page eating fast food.
Article continues below advertisement

This person clearly wishes she had stayed in bed.

And this male fan will probably not be waking up for another pop star's announcement in the near future.