PHOTOS
Baby Watch! Beyonce Conceals Her Stomach AGAIN While In Bikini Bottoms During A Vacation With Jay Z!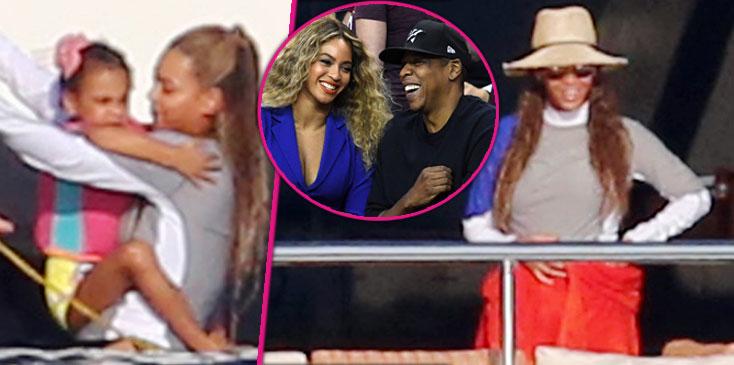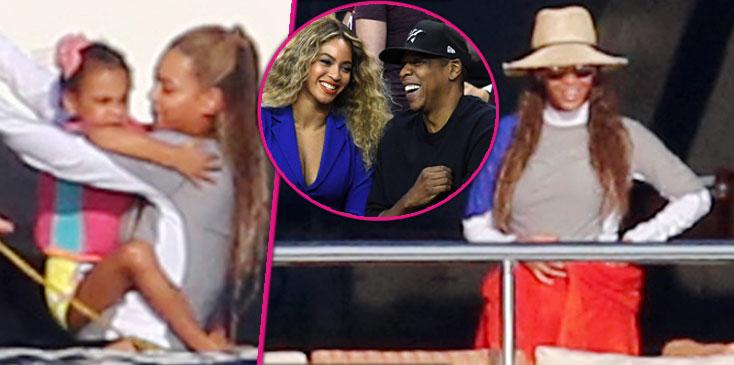 Now this definitely won't silence speculation that Beyonce may be having another child! The singer hid her stomach yet again while on vacation in Italy.
Article continues below advertisement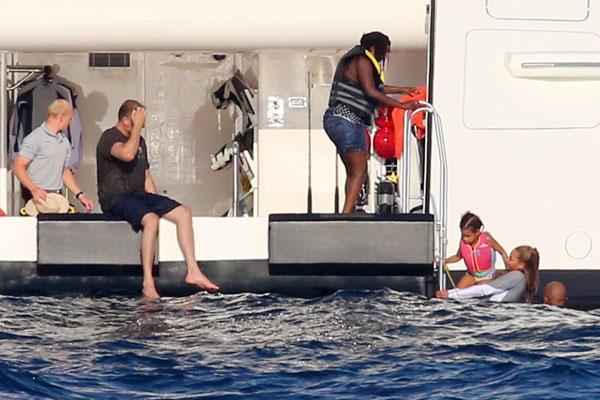 She, Jay Z, and Blue Ivy enjoyed some free time on a yacht off the coast of the country, and Beyonce headed into the ocean with her daughter while wearing a long sleeved swim shirt! Is she hiding a baby bump?!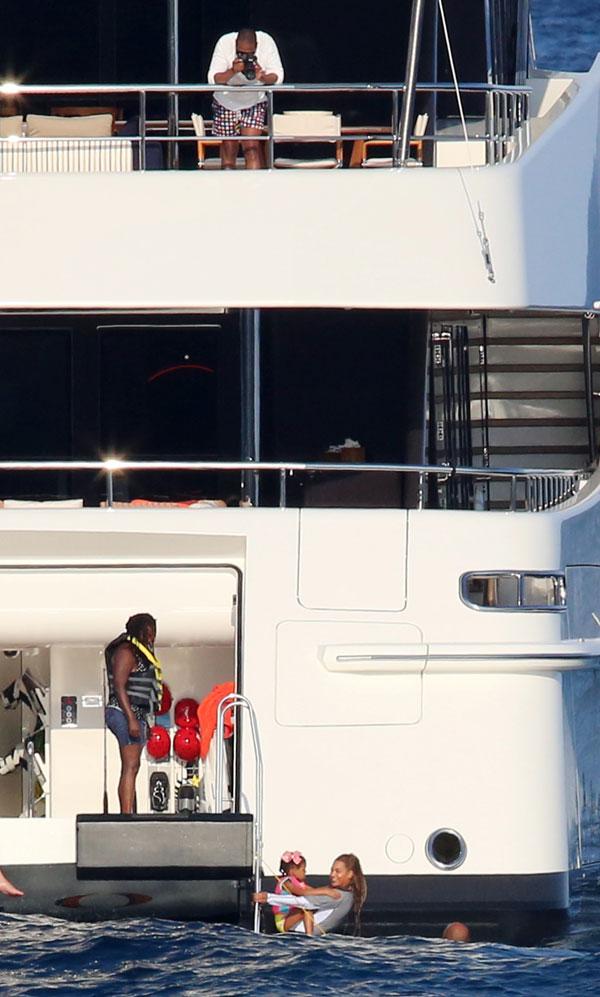 Only time will tell, but while taking a dip in the ocean, Jay Z was a doting father and snapped photos of his family from a balcony above.
Article continues below advertisement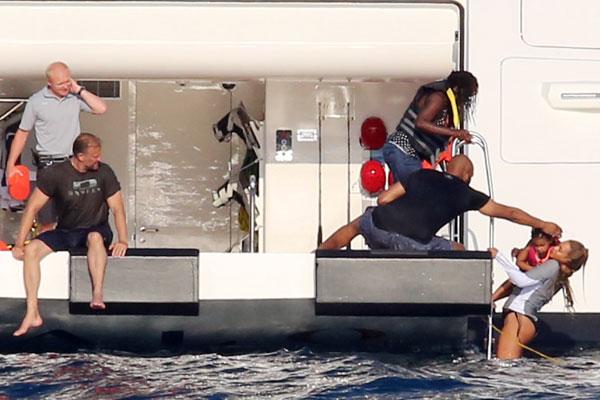 Once Beyonce and Blue were through with their dip, the fun continued, as friends arrived to spend time with the A-listers!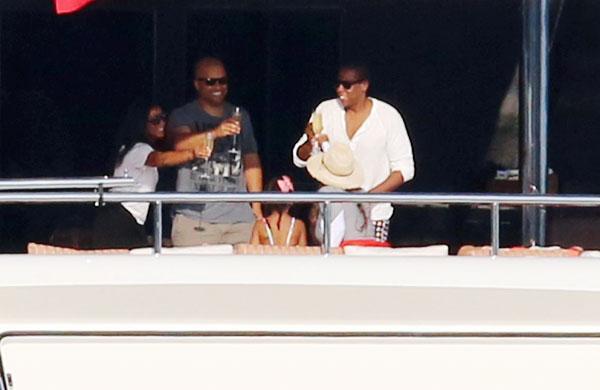 And of course Jay Z had to welcome his pals with champagne! Meanwhile, though it seemed Bey and her hubby were on the brink of divorce when she released her Lemonade album, it seems like everything is great between the pair these days. A source told RadarOnline, "They know that everyone wants them to break up, but this has only made them stronger because Beyonce refuses to fail as a wife, or mother."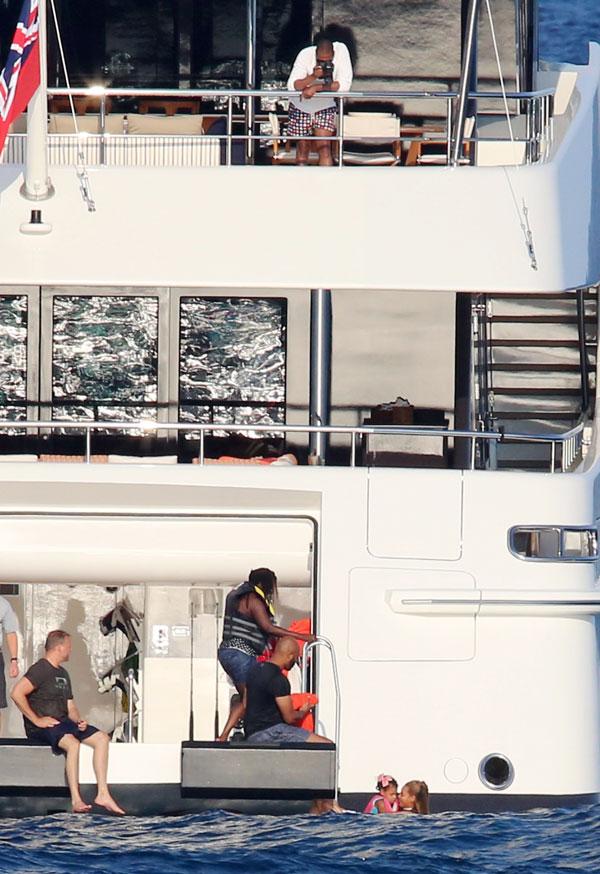 Do you think Beyonce is hiding a bump? What are your thoughts on her vacation? Let us know in the comments section.