PHOTOS
Beyoncé Is Officially The 'Queen of Halloween' After Slaying 5 Lil' Kim-Inspired Costumes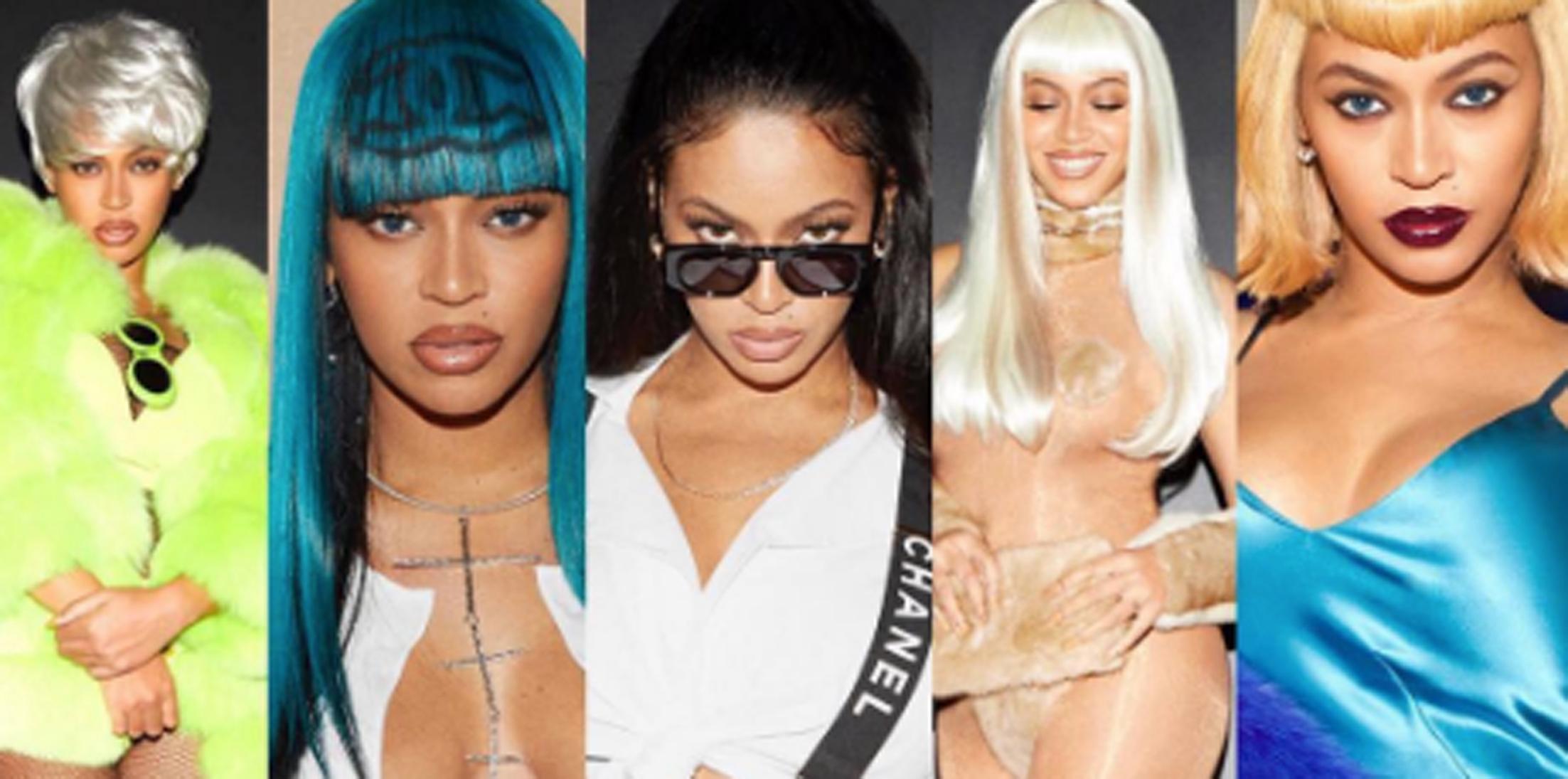 Article continues below advertisement
In a post on , Bey showed off her channeling of the New York rapper with a series of photos, as she captioned the post, "Halloween 2017: Lil' Kim appreciation. 'Hip hop would not be the same without our original Queen B.' "
Bey's first Lil' Kim look was one she debuted at her bestie Kelly Rowland's Halloween party last week, as she dressed like Lil Kim from Missy Elliot's 1997 "The Rain" music video, in high-waisted red pants with Chanel suspenders and a black and gold belt (she even had the dark wig to match!).
Article continues below advertisement
In her second outfit post, the "Formation" singer rocked an all-neon-green ensemble, embodying Lil' Kim's iconic 1997 "No Way Out Tour" outfit. Queen Bey then paid homage to Lil' Kim's infamous sheer and fur-trimmed jumpsuit that she wore to the 1999 Source Awards. (Bey even had the rapper's mannerisms down!)
Next up was Lil' Kim's Today's Blackman magazine cover from 2000, which featured Bey in a satin blue dress and matching fur coat. And of course, Bey's last outfit was over the top as she rocked one of Lil Kim's most gaudy looks -- a turquoise and black wig, stamped with the Chanel logo, and a plunging white t-shirt with a long dangling cross necklace -- from the 2001 cover of Manhattan File magazine.
Article continues below advertisement
Lil Kim even weighed in on Beyonce's tribute as she commented on each of her looks. In one post Lil Kim captioned a photo of Bey's "The Rain" costume beside a photo of herself from the actual video: "? Bey x ?? ? I'm still recovering from @beyonce's slayage from Halloween and then this happens... #beyonce #lilkim #queenbee #tookusabreak #beehive #lilkimseason."
What do you think about Bey's tribute? Sound off in the comments!