PHOTOS
Beyonce's Twins Rumi & Sir Carter Are Revealed For The First Time!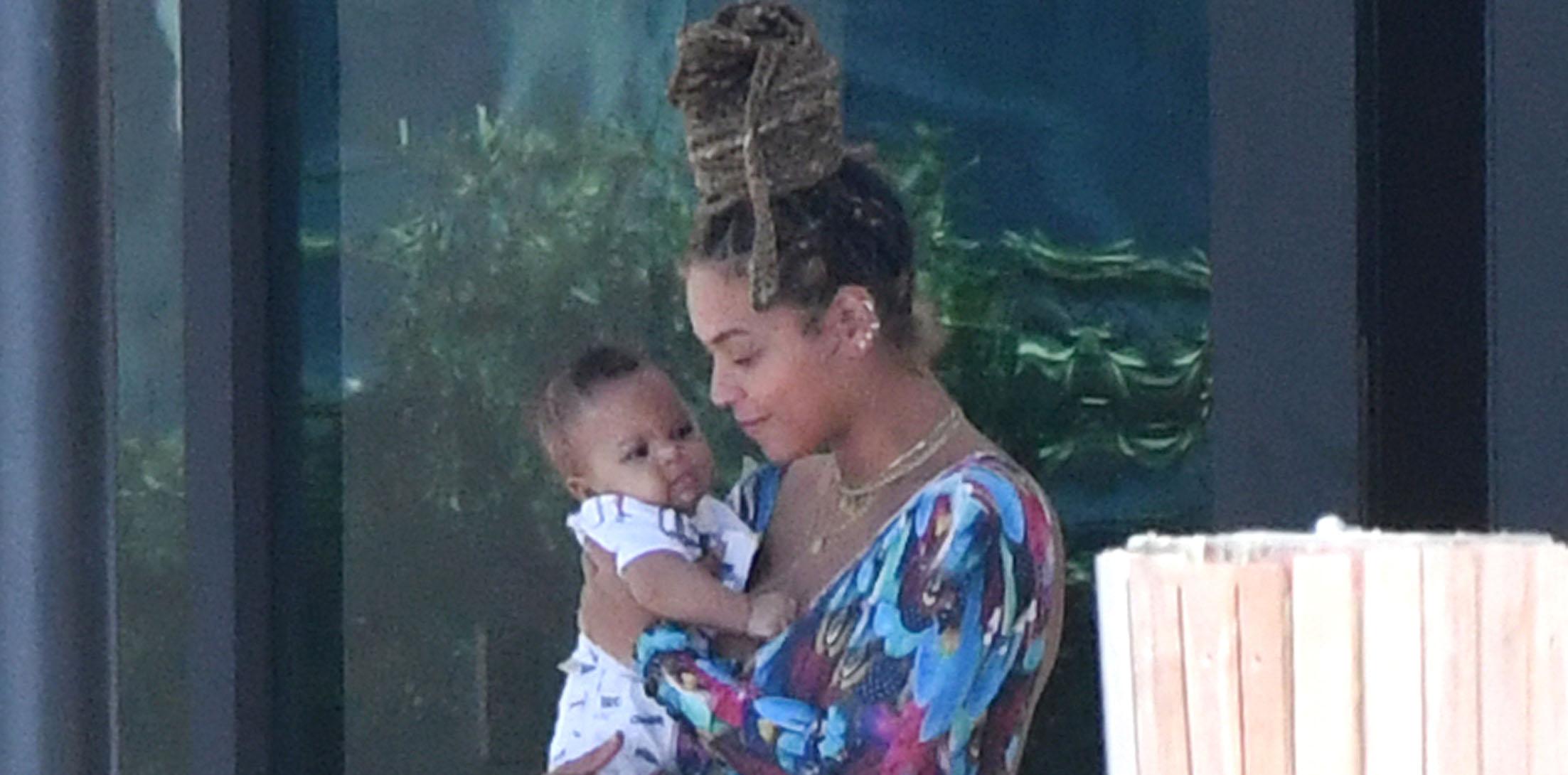 Finally! Beyonce has had the world waiting for months for the big reveal of her twins, Rumi and Sir, and now, we have a glimpse of the future stars. The singer was spotted with them while in Miami with Jay Z and her mother, Tina Knowles.
Article continues below advertisement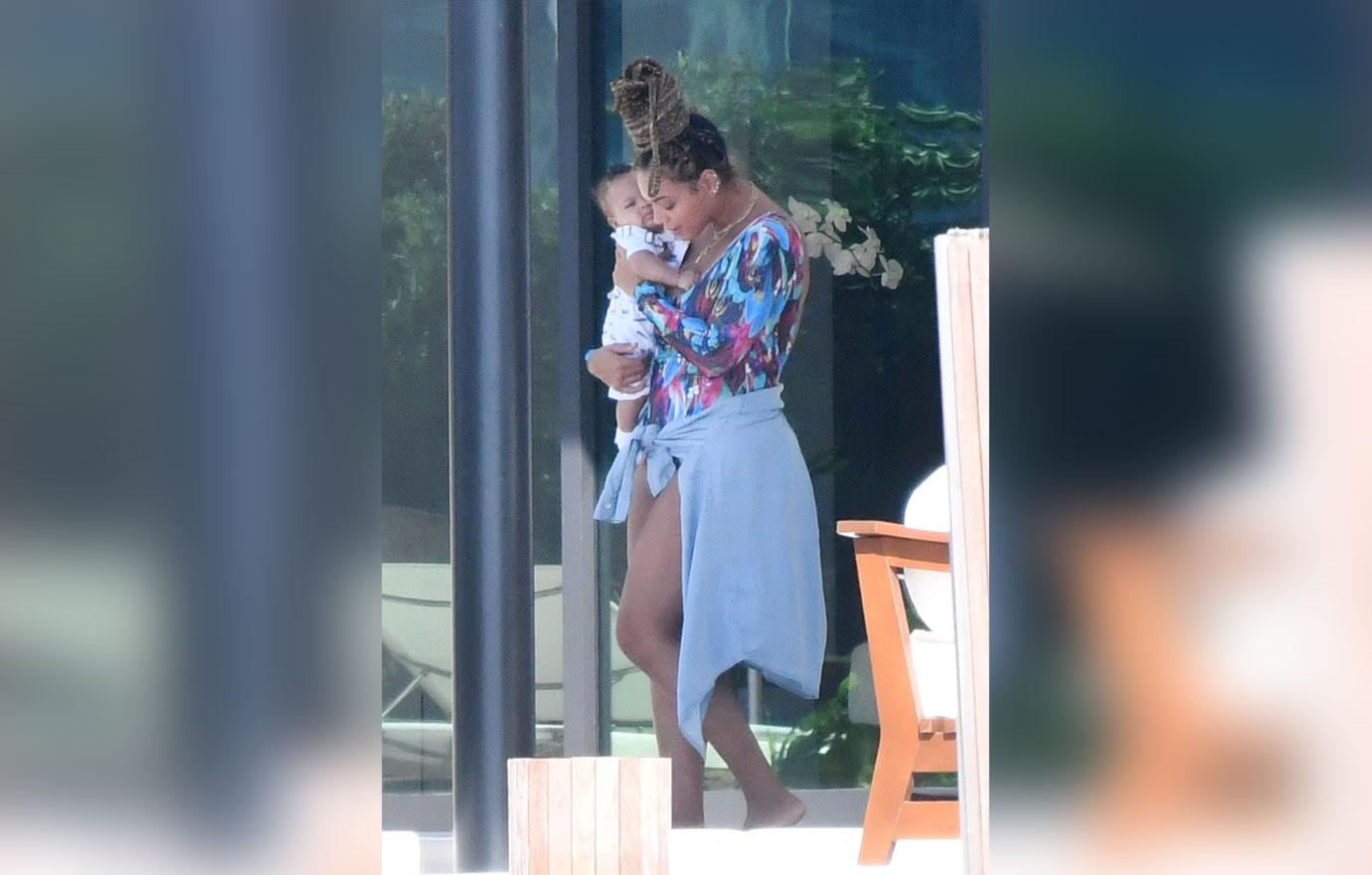 Beyonce, 36, held on tight to Sir as they relaxed in the sunshine. Jay Z had a concert at American Airlines Arena for his 4:44 Tour which began last month, which is why the family was in town.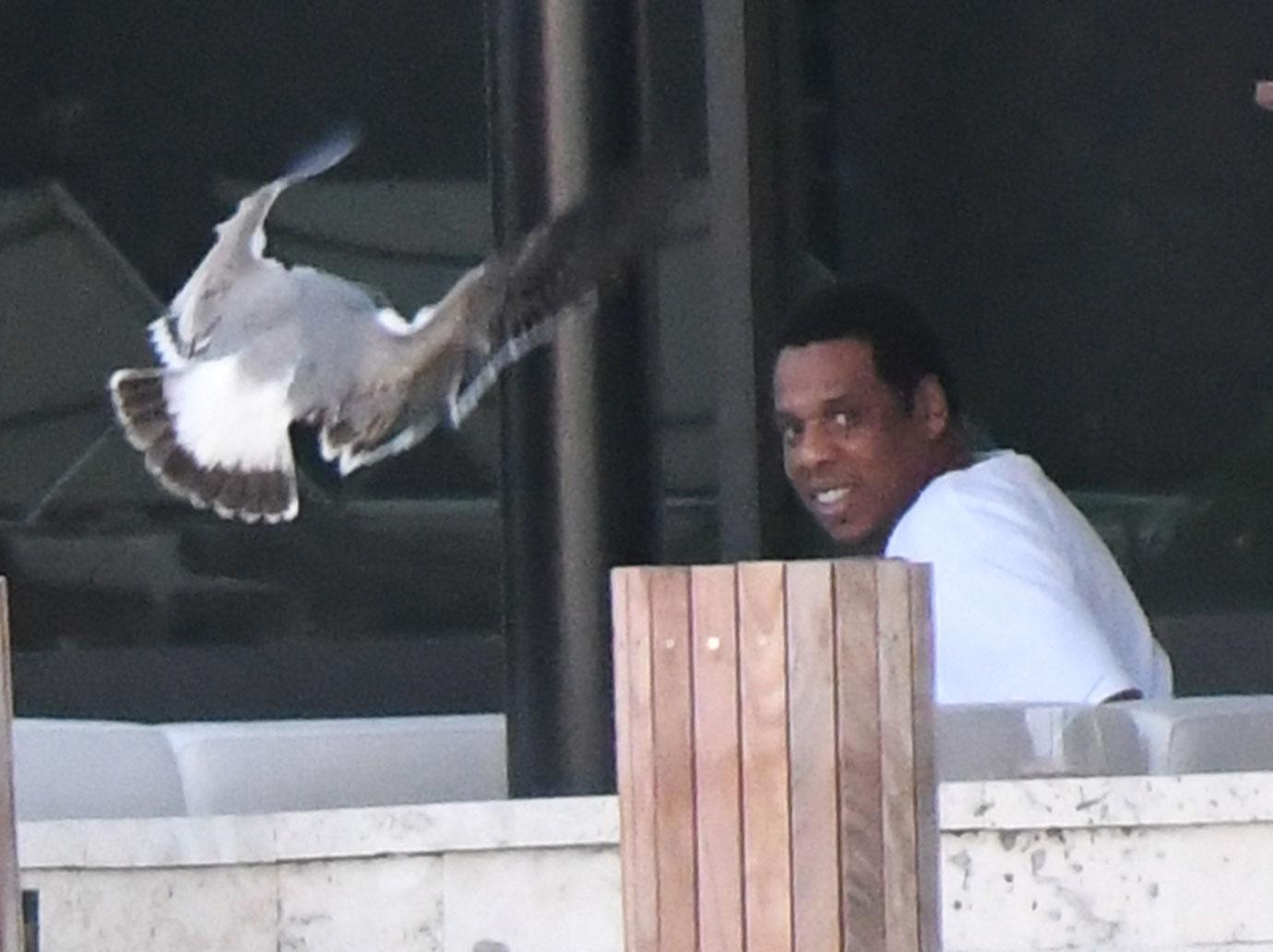 The rapper was smiling big as they spent the day together, and Blue Ivy of course was also in attendance.
Article continues below advertisement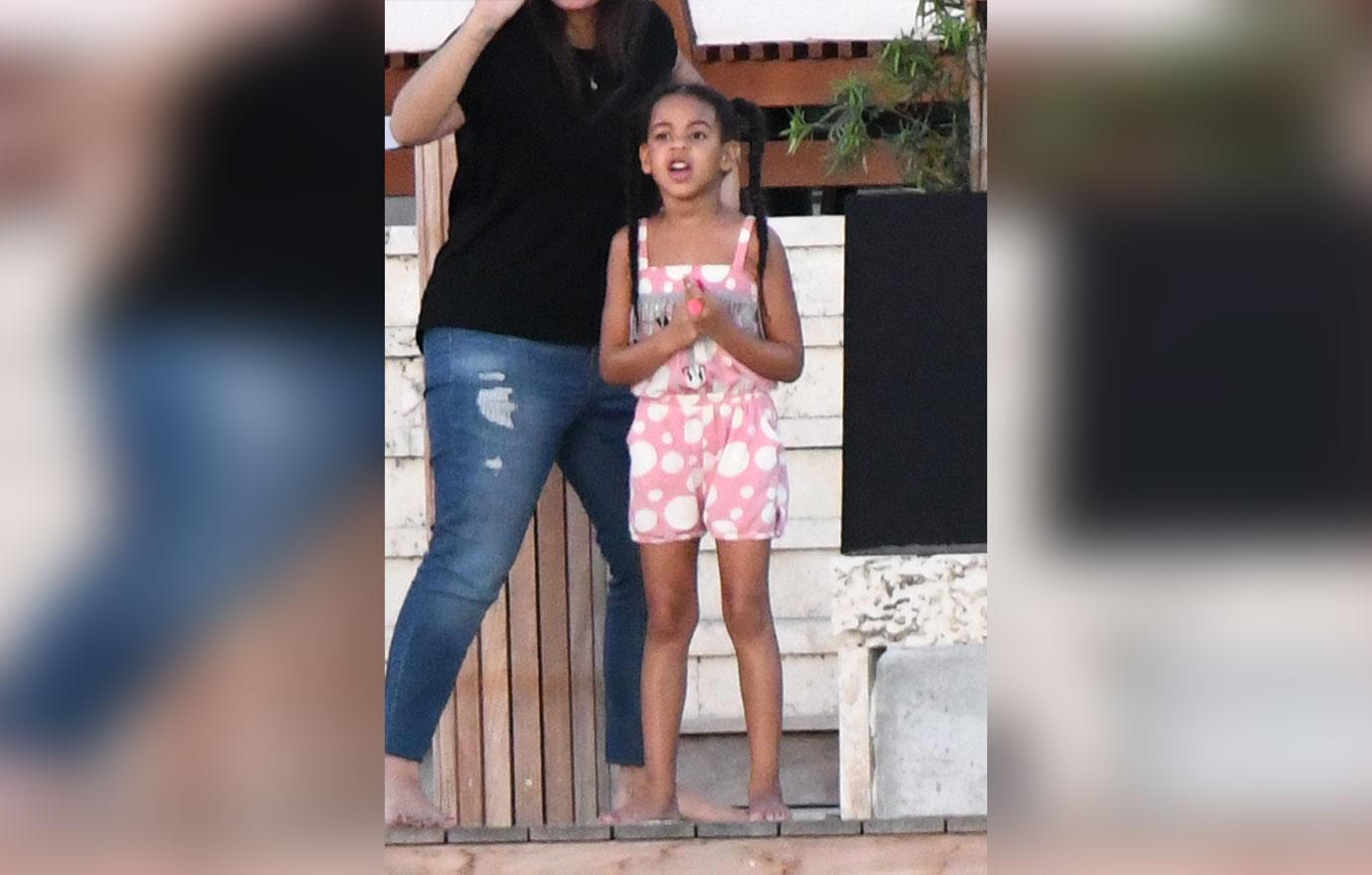 Blue Ivy looked adorable in a pink-and-white polka dot top and shorts. Tina previously spoke about Blue adapting to have two more kids in the house, telling Us Weekly, "She's doing amazing! She's a big sister and she feeds them and she's excited. And she feels responsible for them being here because she prayed for them."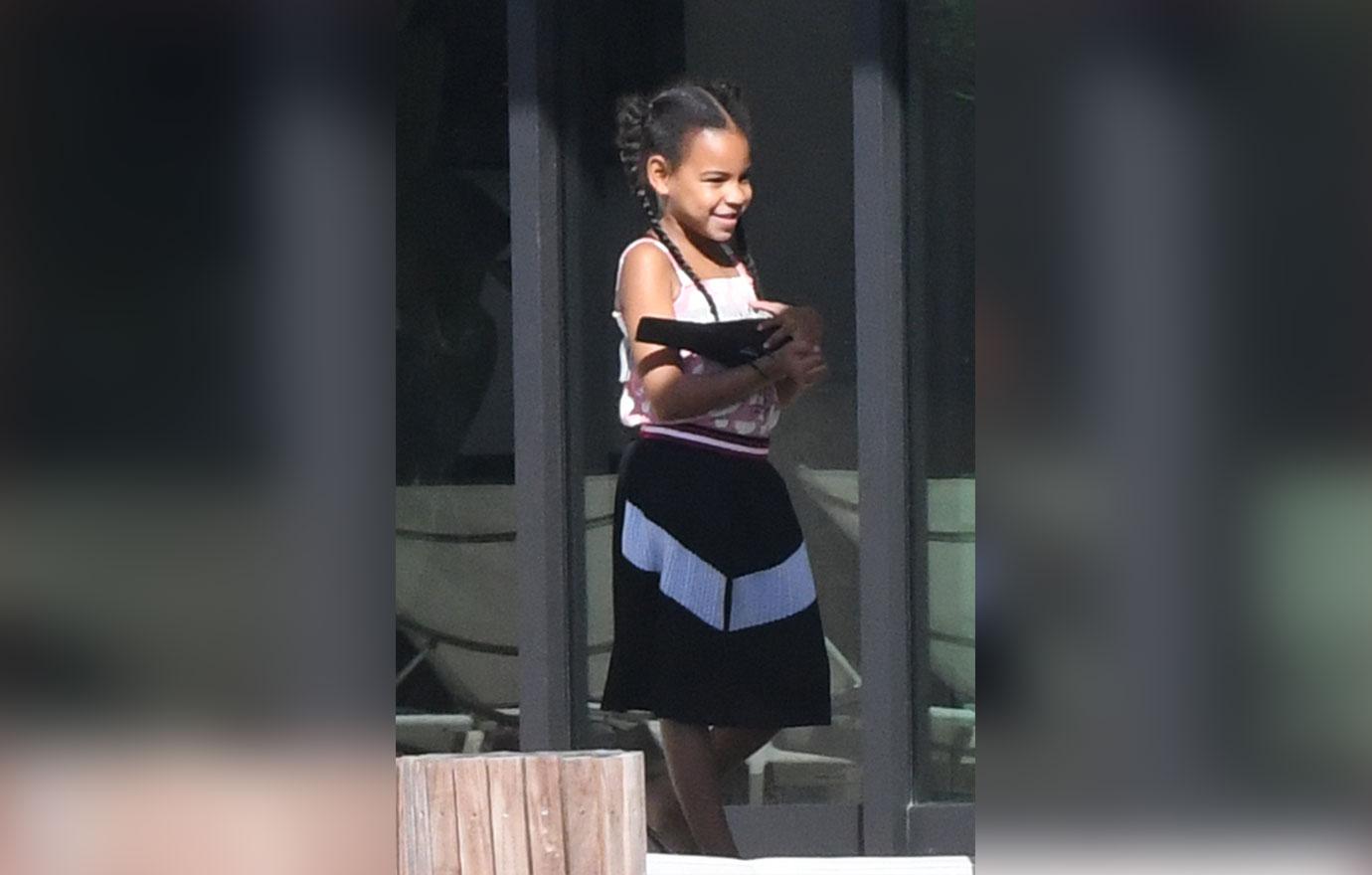 "She's always picking out cute clothes for them," an insider added. "She'll run up to see how they're doing. She's always checking on them and helping take care of them."
Article continues below advertisement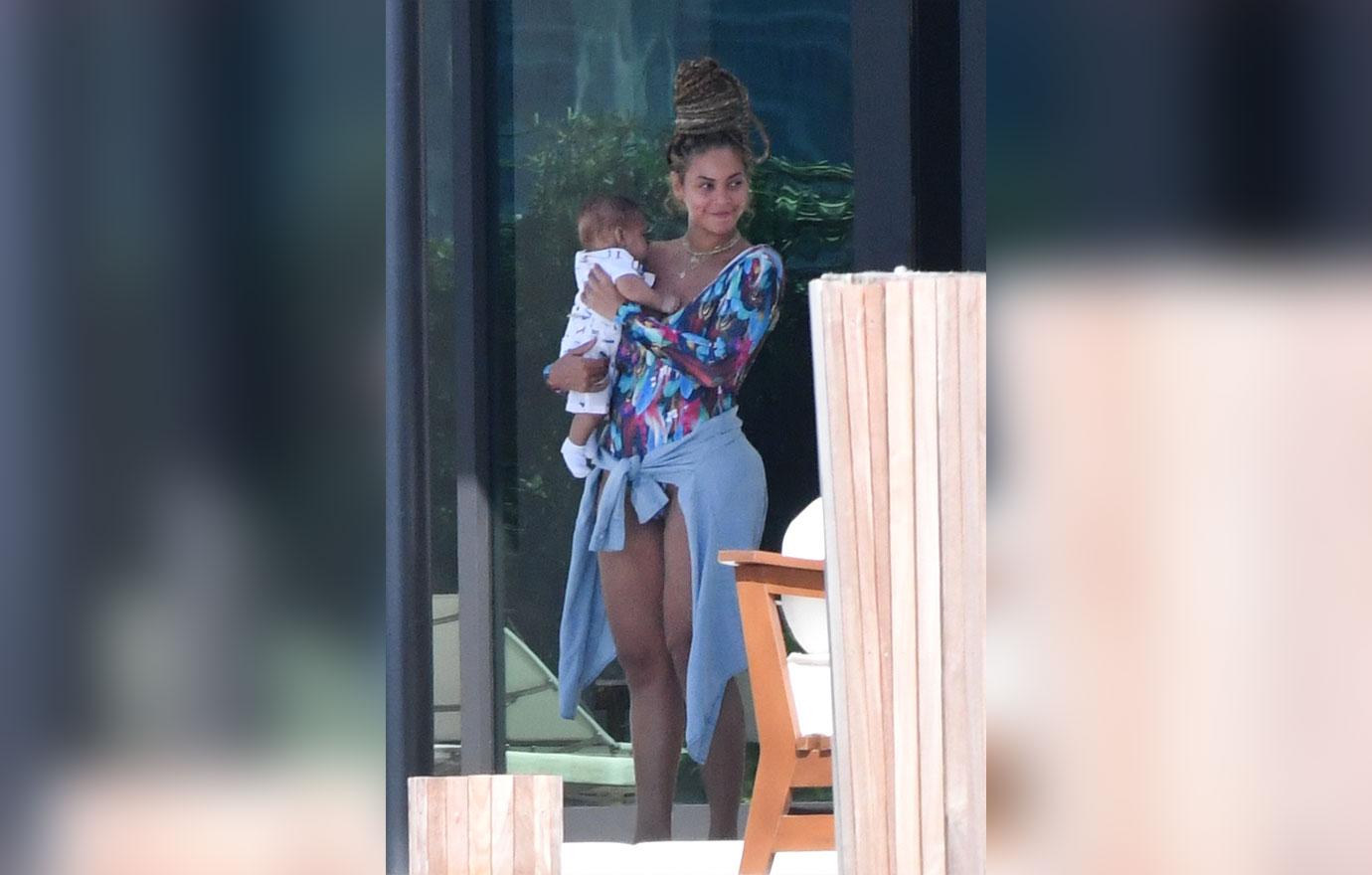 How cute is that?! Meanwhile, Beyonce looked curvy and fit in a muticolored bathing suit, covering her waist with an oversized blue button-up shirt while grabbing onto Sir.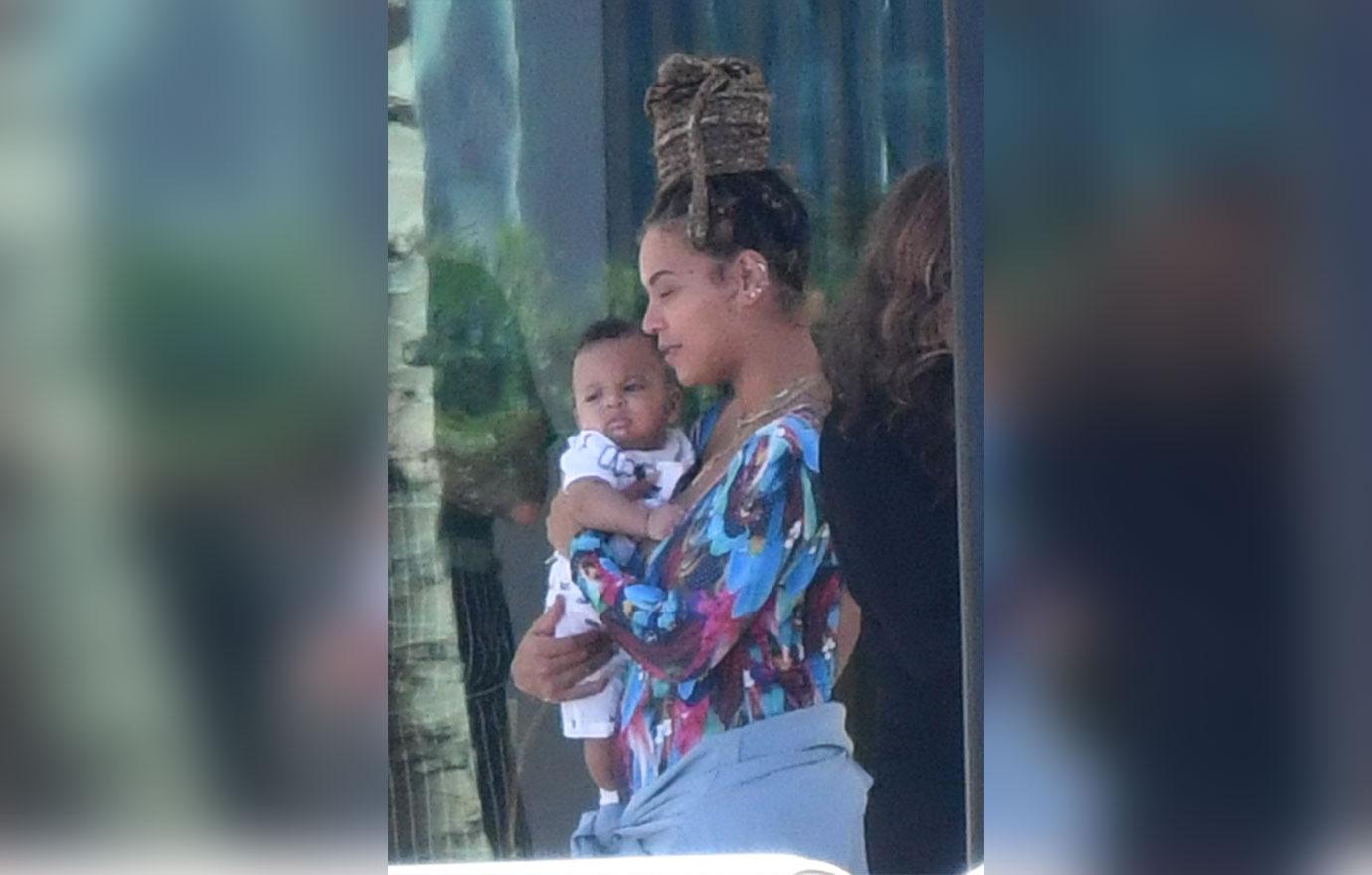 Jay Z previously spoke about how the two came up with the names for the twins, explaining, "Rumi is our favorite poet, so it was for our daughter. Sir was like, 'man, come out the gate.' He carries himself like that. He just came out, like, 'Sir.'"
Article continues below advertisement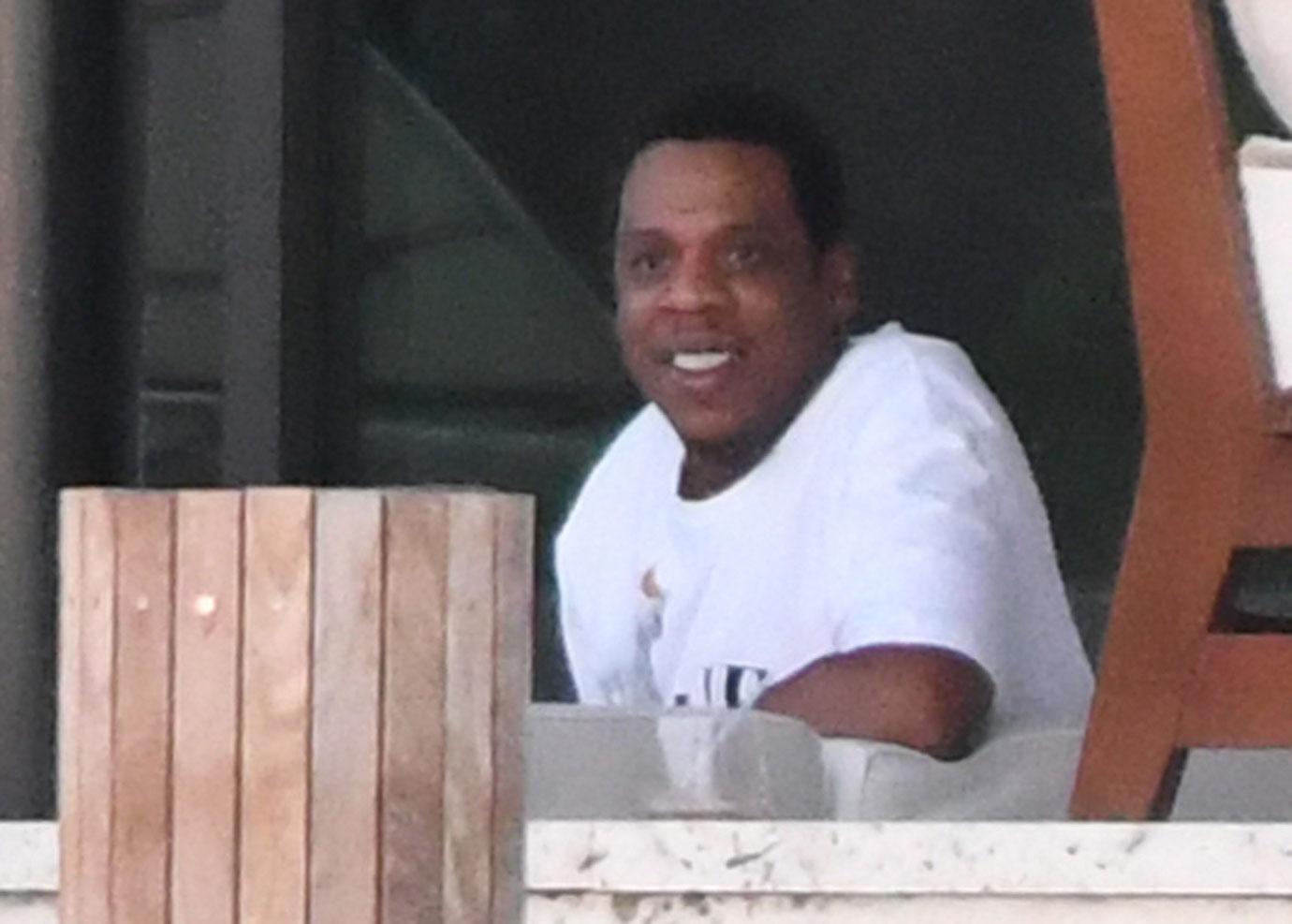 The Grammy Award winner also explained why he booked his tour in October which is far from the release of his album, saying it was because of his twins.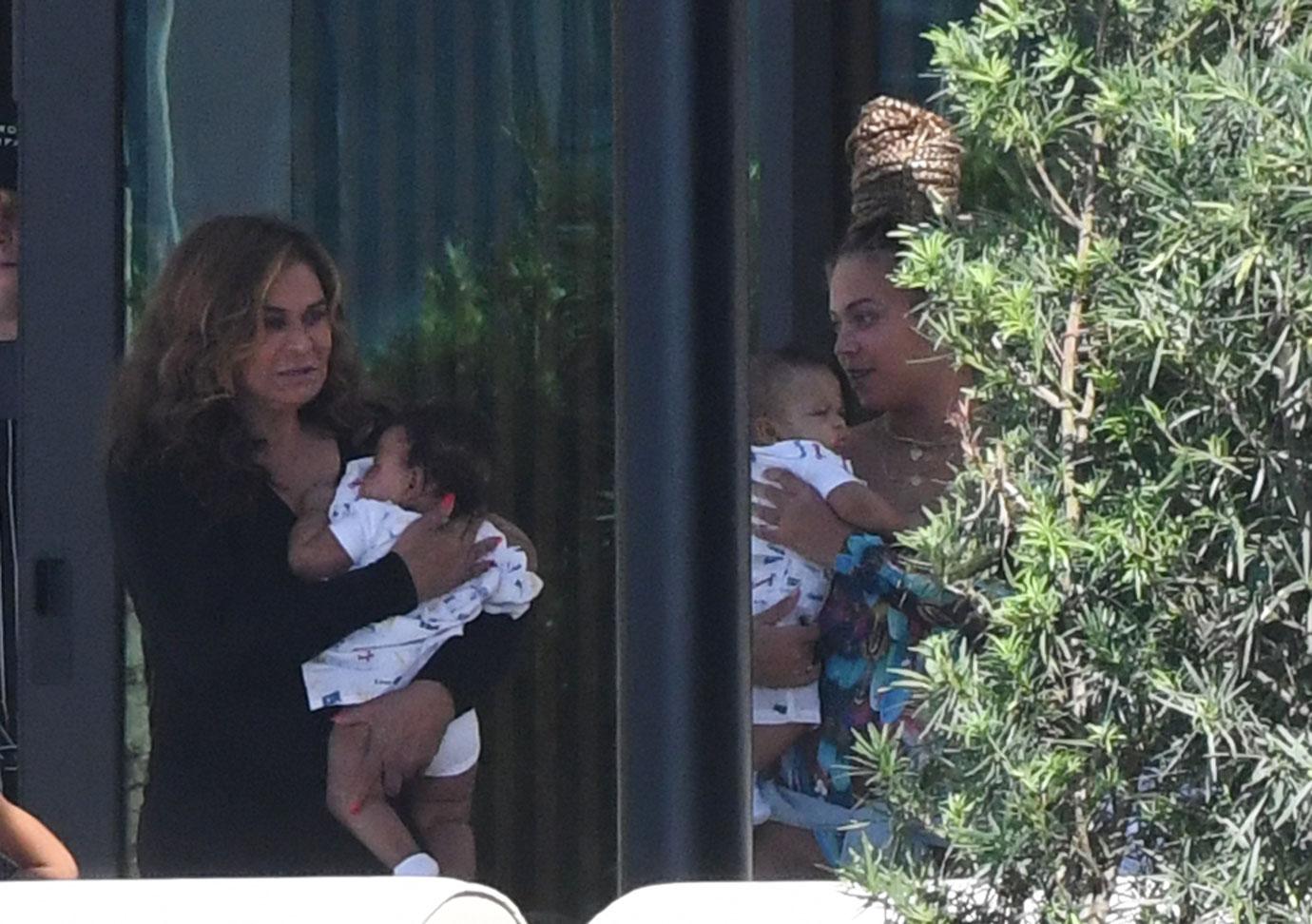 "I booked the tour for October so I could have at least four months to just really bond and see their fingers and s*** like that," the 47-year-old told Rap Radar hosts Eliot Wilson and Brian Miller. "They'll be with me on tour anyway, but I'm just saying, like, I needed a space where I'm not doing anything. I'm just focused on them. I'm not thinking about a show at night or anything like that."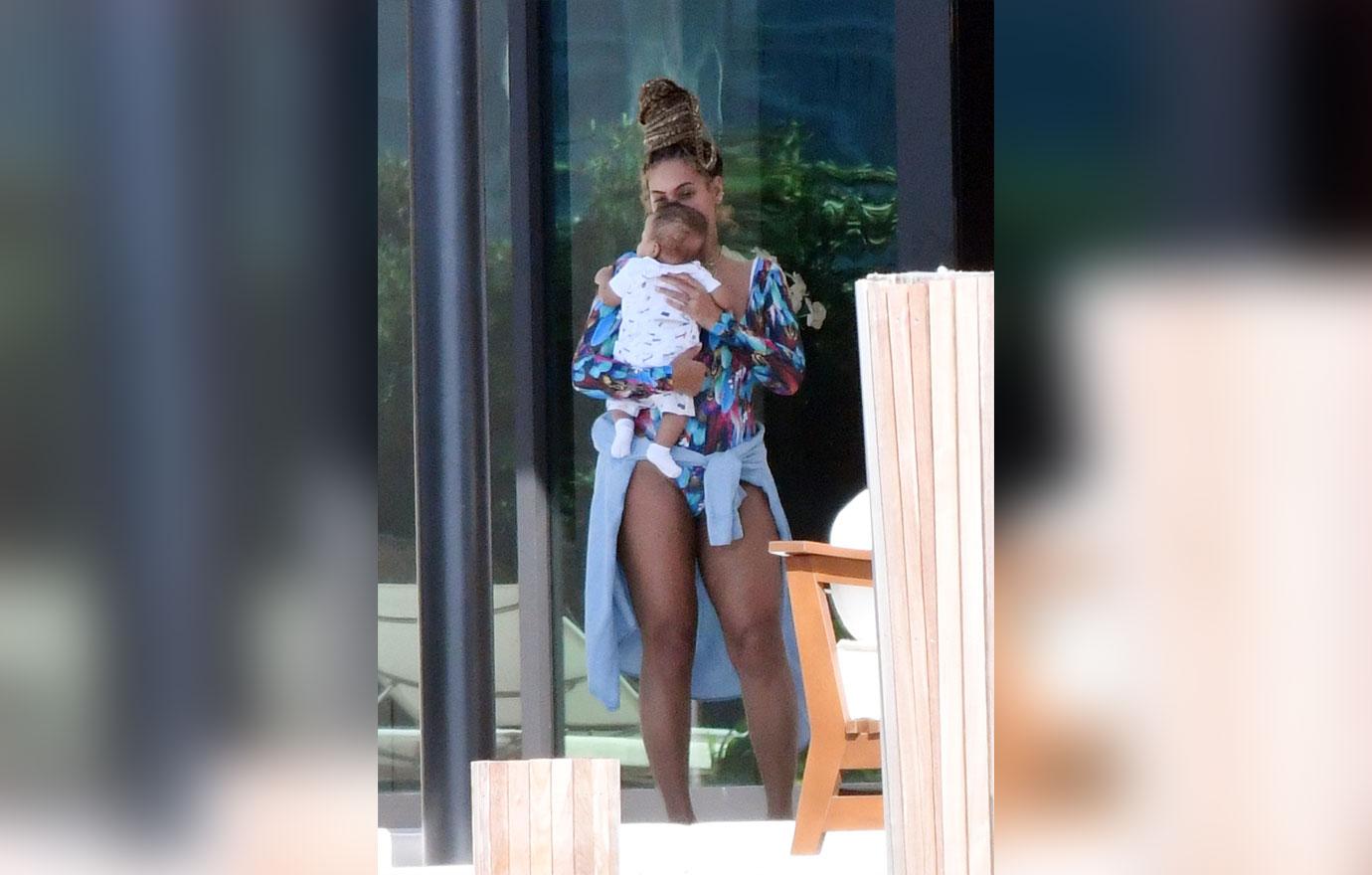 What are your thoughts on the twins? Let us know in the comments section.