PHOTOS
Billy Bush Reflects On His Life 2 Years After The Trump Tape Scandal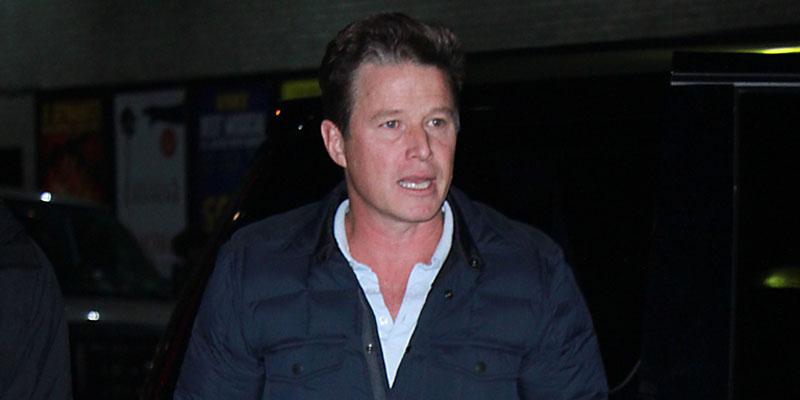 Billy Bush is taking a moment to look back at his life two years after it changed irrevocably. In 2016, he was a contributor to the Today show when a recording leaked from 2005 revealing him listening to now-President Donald Trump as he bragged about assaulting women. When the tape was leaked, Billy was fired, whereas Trump went on to become president.
Article continues below advertisement
"My life went from order to chaos in a dramatic instant. I accounted for my small part, while the President and my employer walked away and still haven't accounted for their actions," Billy wrote on Instagram alongside a photo of him dressed in "man spanx" just moments before the tape was leaked.
"These past couple years have been character building to say the least – anxiety attacks, fits of rage, feelings of betrayal and abandonment – and I have concluded that I am NOT extraordinary," he wrote. "Terrible things can happen at any moment to ANYONE."
Article continues below advertisement
"On the positive side, I feel grateful to know adversity as intimately as I do, and to have developed more empathy, humility and resilience. And to know you can laugh even in the darkest hour is a blessing. Especially at yourself," he continued.
"I am grateful to God and my family for true love and support, and to all of you for your kindness," Billy wrote, adding, "I have an idea. Let's stop tolerating this escalating war on flaws and the obliteration of people for things we all do. It's fueled by an activist media and (anti) social media and it's barbaric. We are humans and thus fallible. Let's take better care of each other."
Article continues below advertisement
He finished the post, "Photo: Oct 7, 2016 at Today Show before chaos struck. @hodakotb and producers dressed me in man spanx. I remember us all hysterically laughing. I still wear them. Shhh."
After the scandal broke, Billy lost his job at Today and he and his wife separated soon after. The former TV host says he now knows his behavior is considered "bystander abuse" and has learned from his actions.
Article continues below advertisement
"I have three daughters. They are going to be in the workplace one day. I want them to be paid equally, I want them to be treated well and when they walk out of a room I don't want to ever hear anyone talking behind their back in a degrading way," he told People mag.
What do you think of Billy's post? Sound in the comments below.