PHOTOS
'BIP' Couple Jacqueline Trumbull & Jordan Mauger Break Up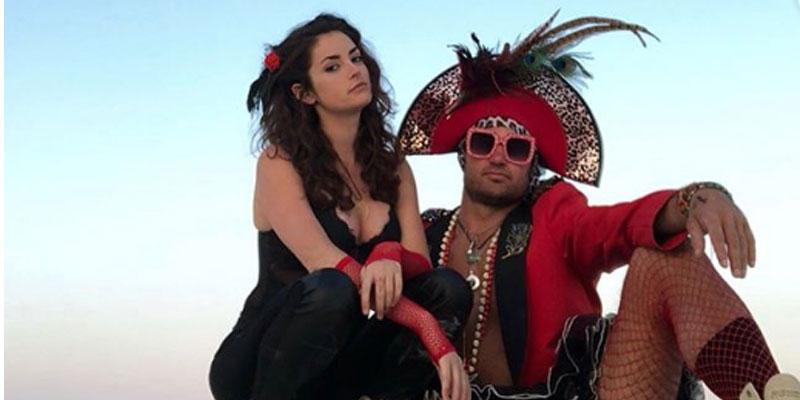 Bachelor In Paradise stars Jacqueline Trumbull and Jordan Mauger have decided to part ways. Jordan confirmed their split during a Q & A on his Instagram Stories on Tuesday, October 9. Keep reading to hear more details.
Article continues below advertisement
The couple both appeared on BIP season five which aired earlier this year but did not meet on camera. Jaqueline had come and left when Jordan joined the show for a short while. They made their relationship public on IG about two months ago.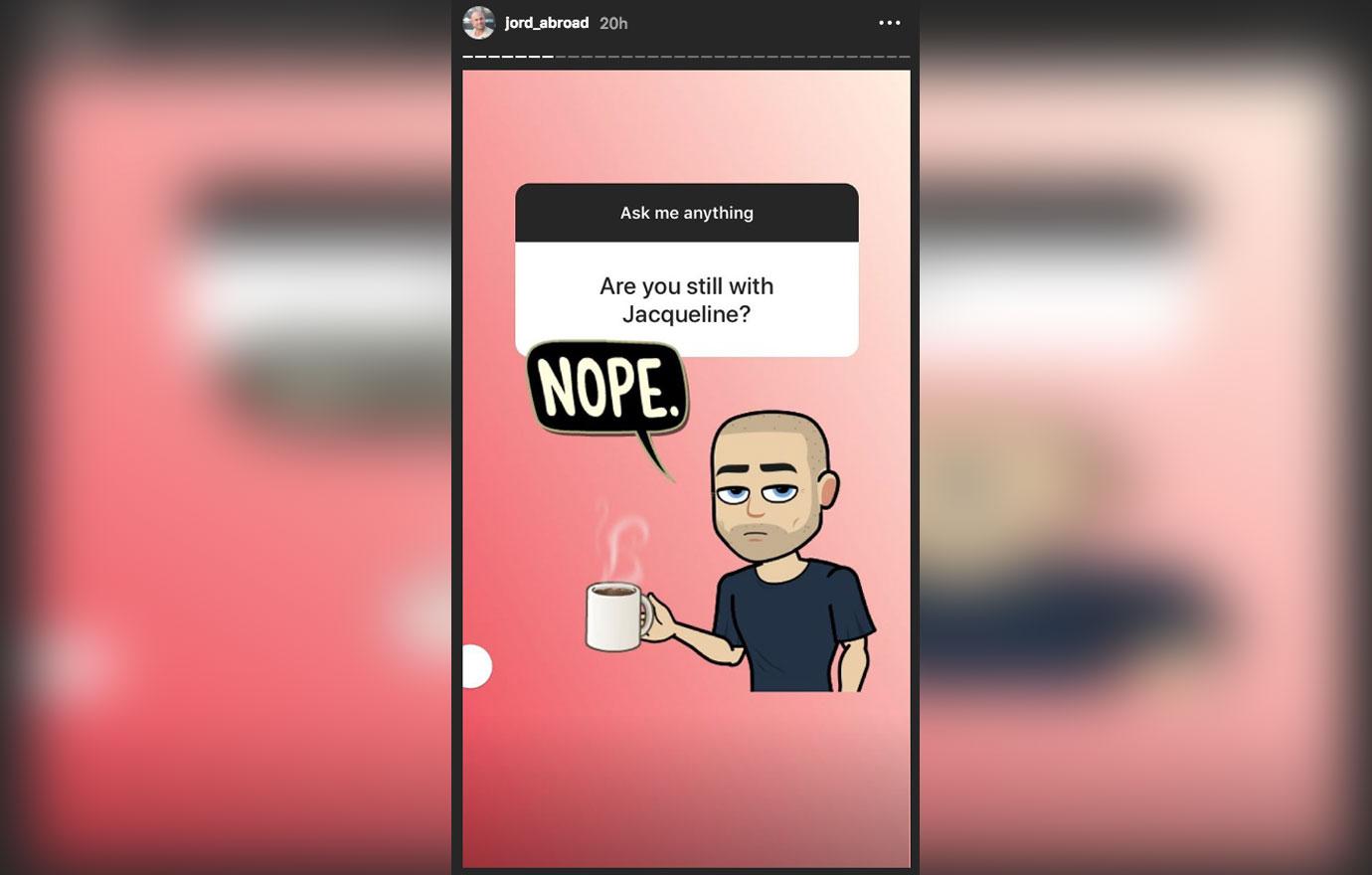 Jordan had a Q & A on his IG Stories earlier this week where fans could ask him any questions they wanted. One asked if the two were still together and the 27-year-old simply posted a sad Bitmoji of himself saying, "Nope."
Article continues below advertisement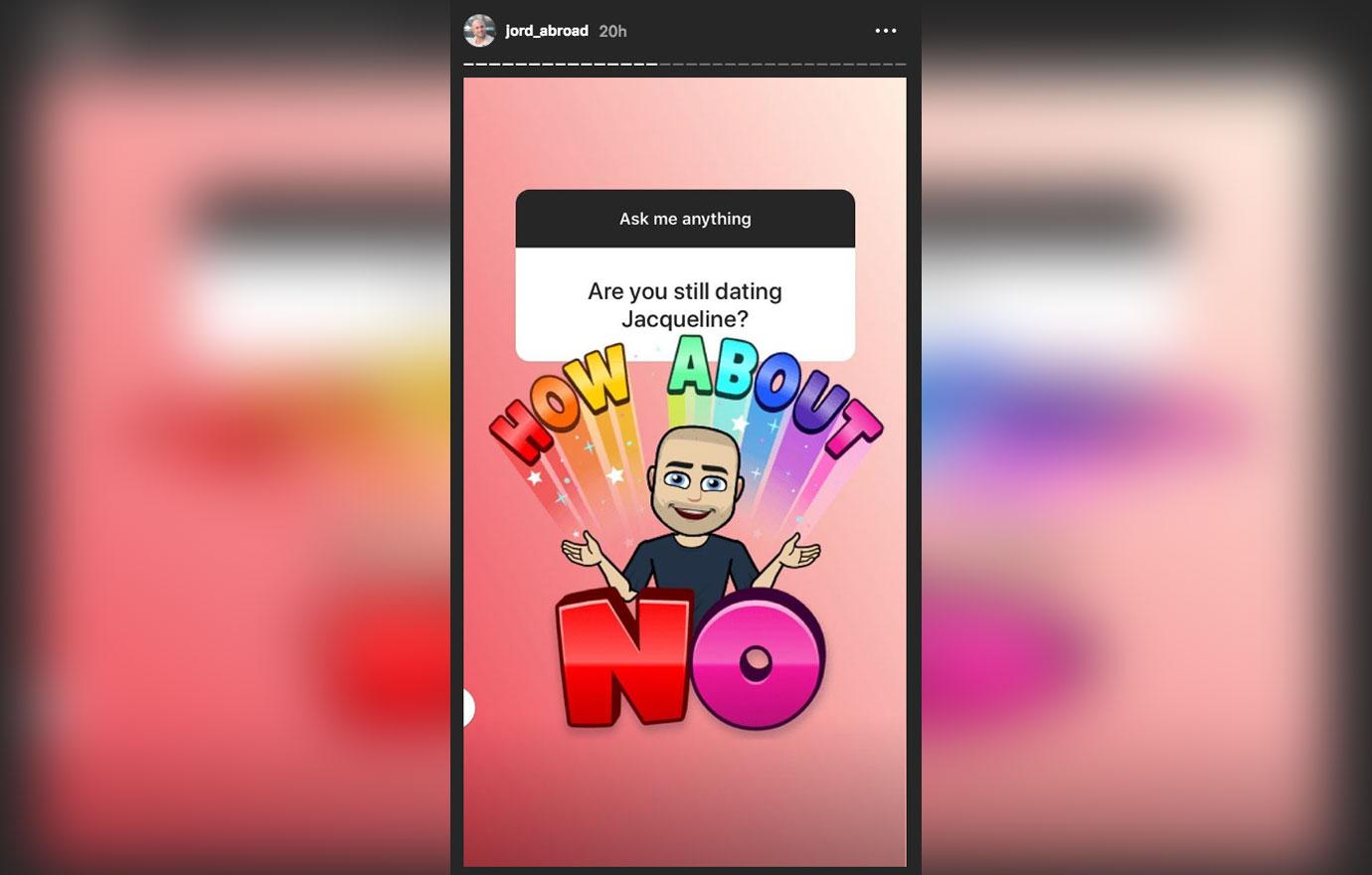 Some other fan questions started to roll in about their relationship and Jordan continued to say the same thing. "How about NO," he replied to another fan.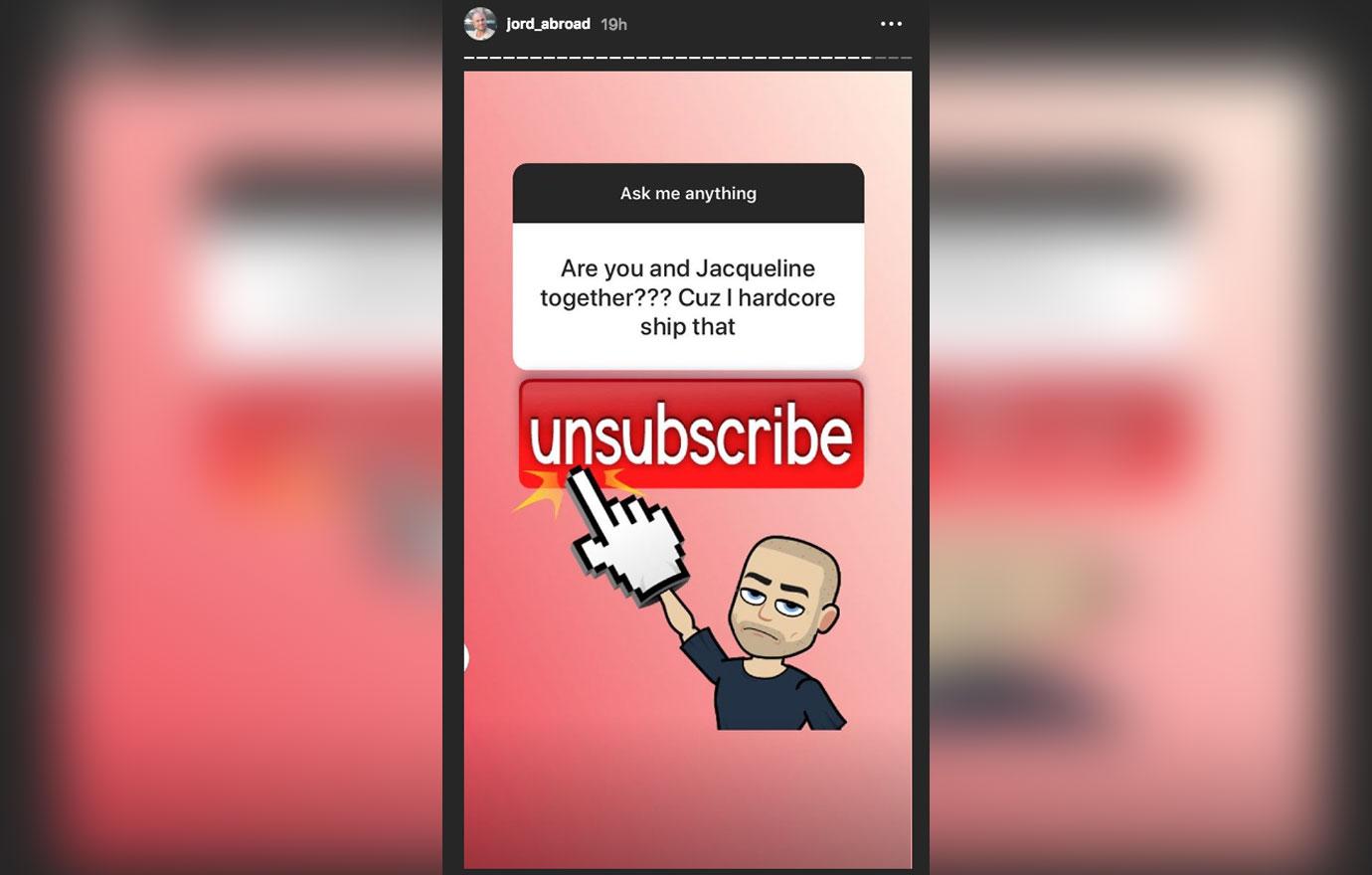 One follower asked on his IG, "Are you and Jacqueline together??? Cuz I hardcore ship that." An infuriated Jordan Bitmoji bitterly mimed clicked "unsubscribe" to the follower.
Article continues below advertisement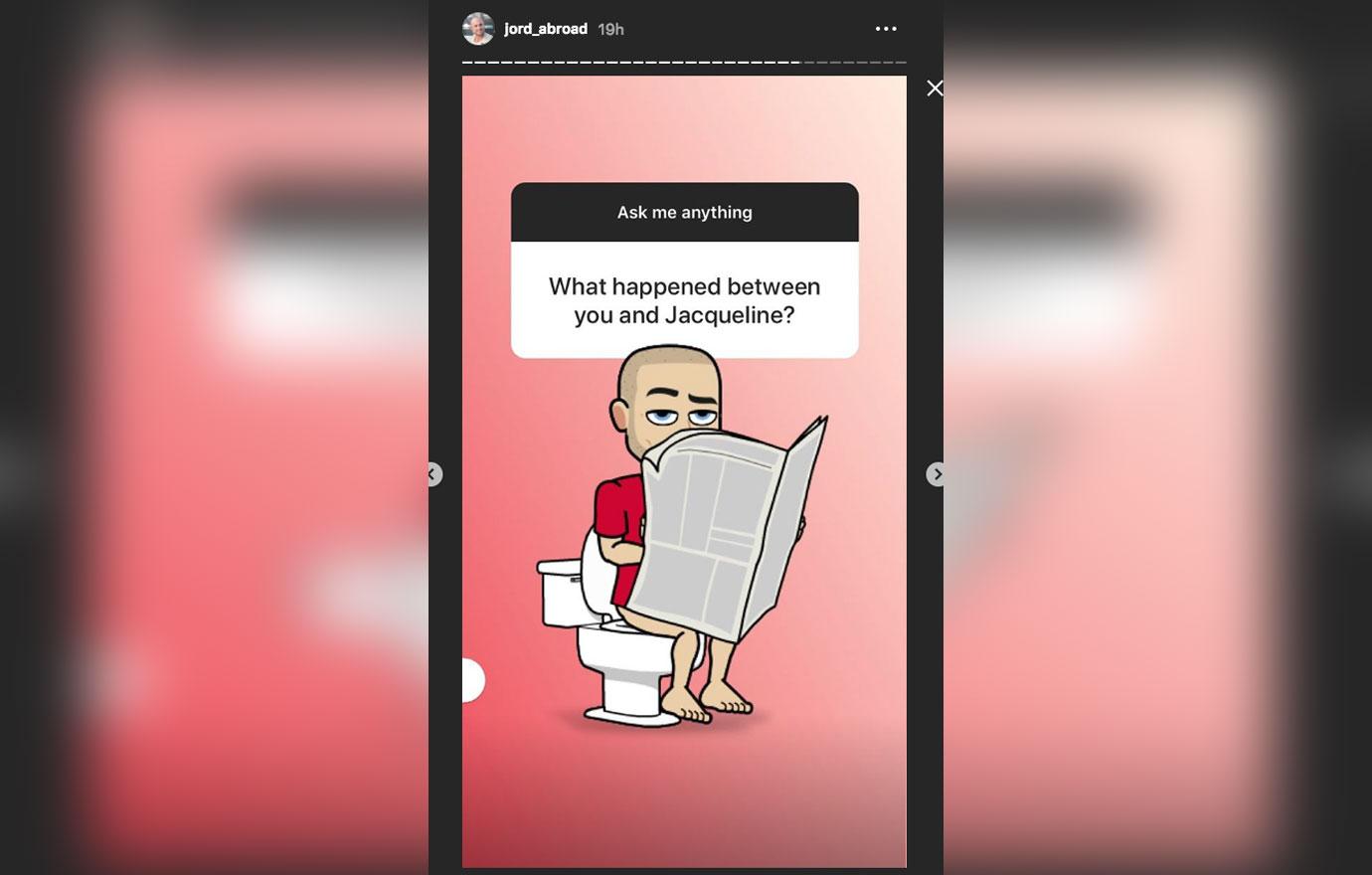 Another fan tried to get some info on the split but Jordan simply didn't give any deets. He just replied with a Bitmoji of himself sitting on a toilet, hiding behind a newspaper. Looks as though he just doesn't want to answer any questions about the breakup.
Are you said the two have broken up? Sound off in the comments below!