PHOTOS
Blac Chyna Wears A Skintight Dress Alongside Amber Rose As They Party In Atlanta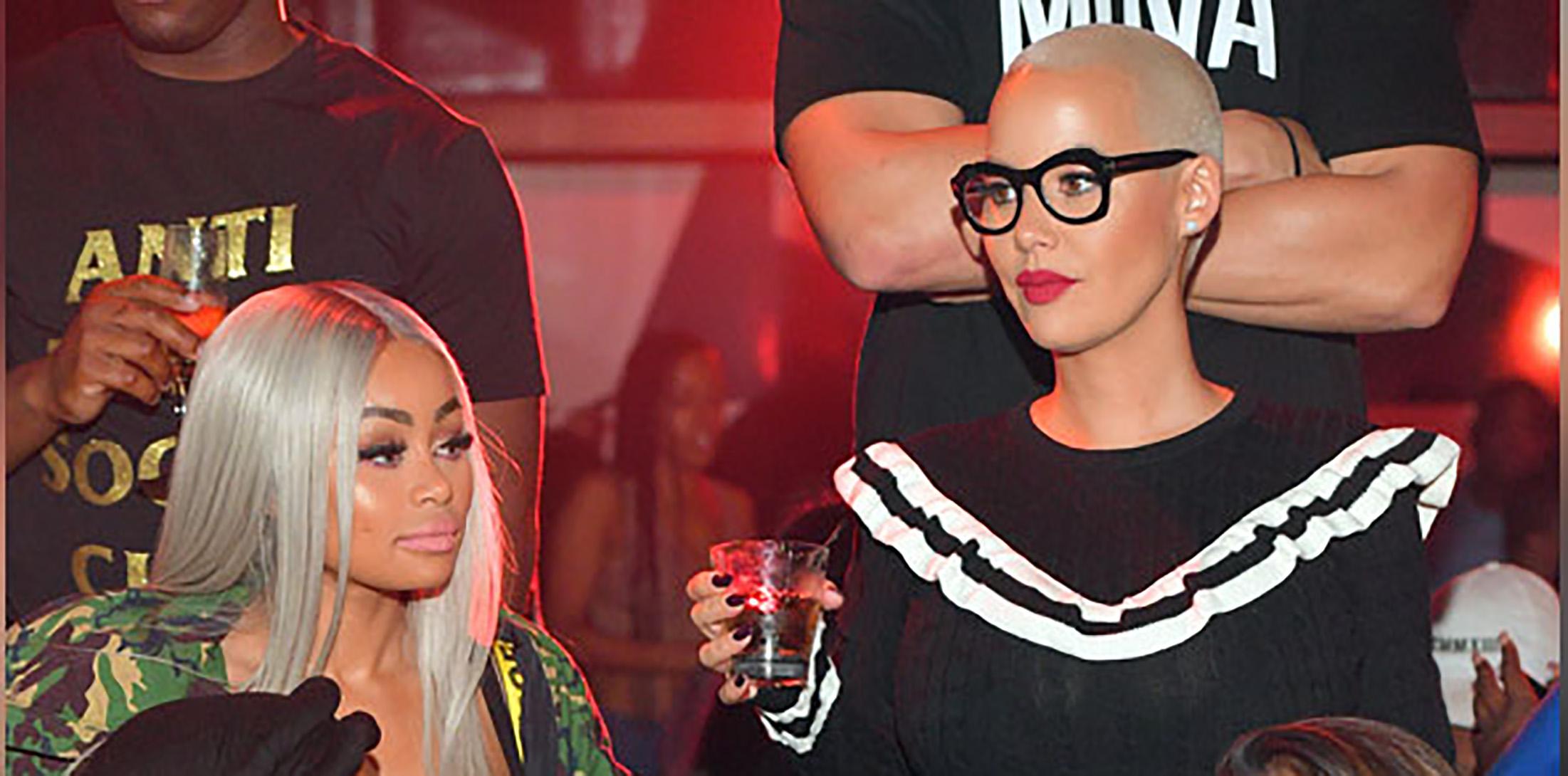 Blac Chyna and Amber Rose haven't been seen out together in quite a while, but they reunited for a night of partying, as Chyna joined her BFF, who hosted a party in Atlanta at Gold Room. Amber is gearing up for her third annual SlutWalk, taking place October 1 in downtown Los Angeles. Chyna was at last year's event, even though she was pregnant, so now that her body has whipped itself back into shape, we're sure she'll once again be front and center to support equal rights for women.
Article continues below advertisement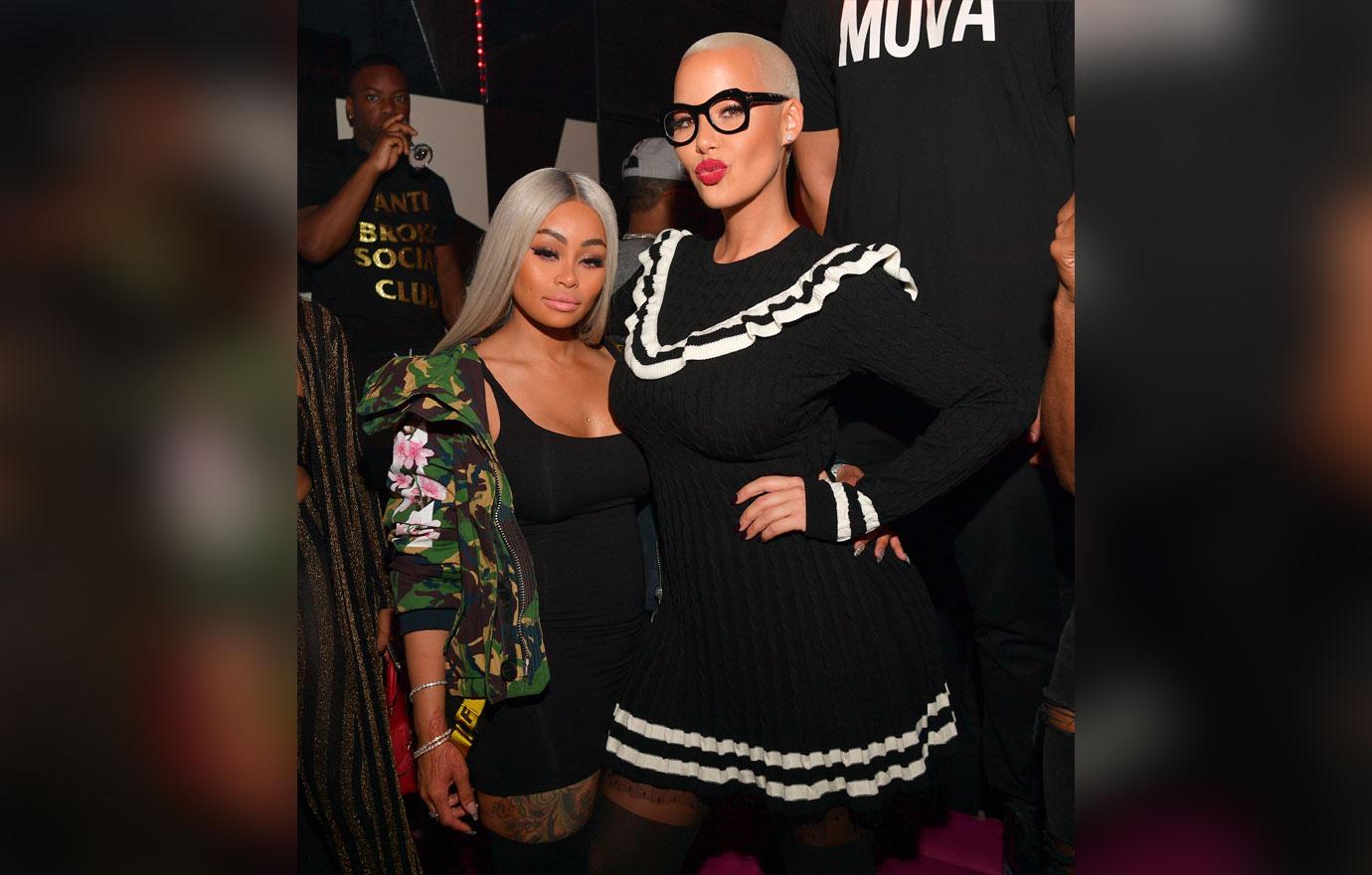 Amber, 33, went for a different look while at the club, as she wore a pair of nerd glasses and a modest black-and-white dress with stockings.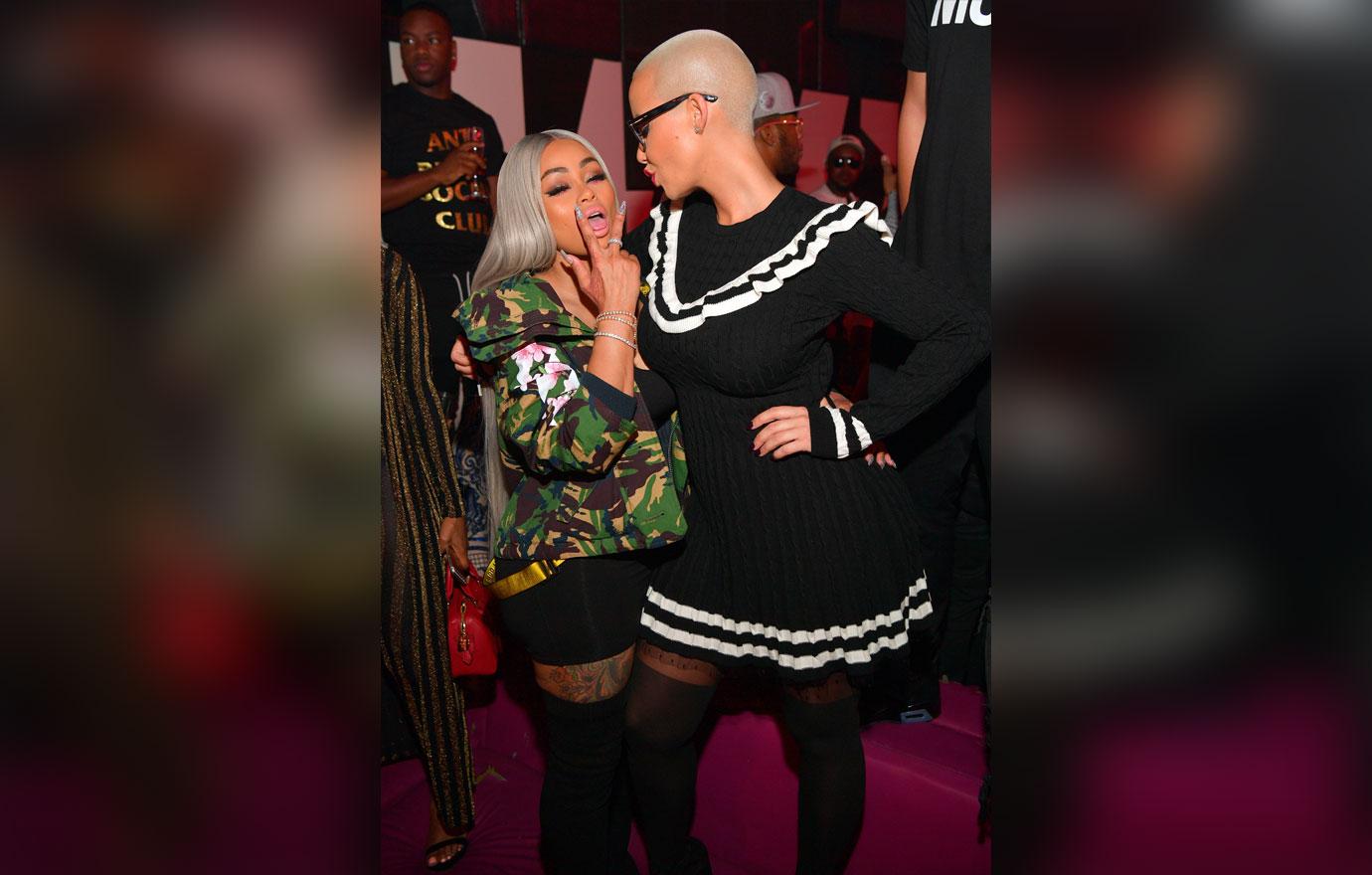 Blac Chyna looked sexy in a skintight black dress and camouflage jacket. Earlier this summer, Amber came to Chyna's defense after fans criticized her and claimed she was only with Rob Kardashian for his money and never loved him. She said on Complex's "Everyday Struggle" morning show, "They both wanted to have Dream, it wasn't a mistake. It wasn't an entrapment. It wasn't anything like that. I was around when her and Rob first met, I'll tell you firsthand that her and Rob loved each other, it was very real."
Article continues below advertisement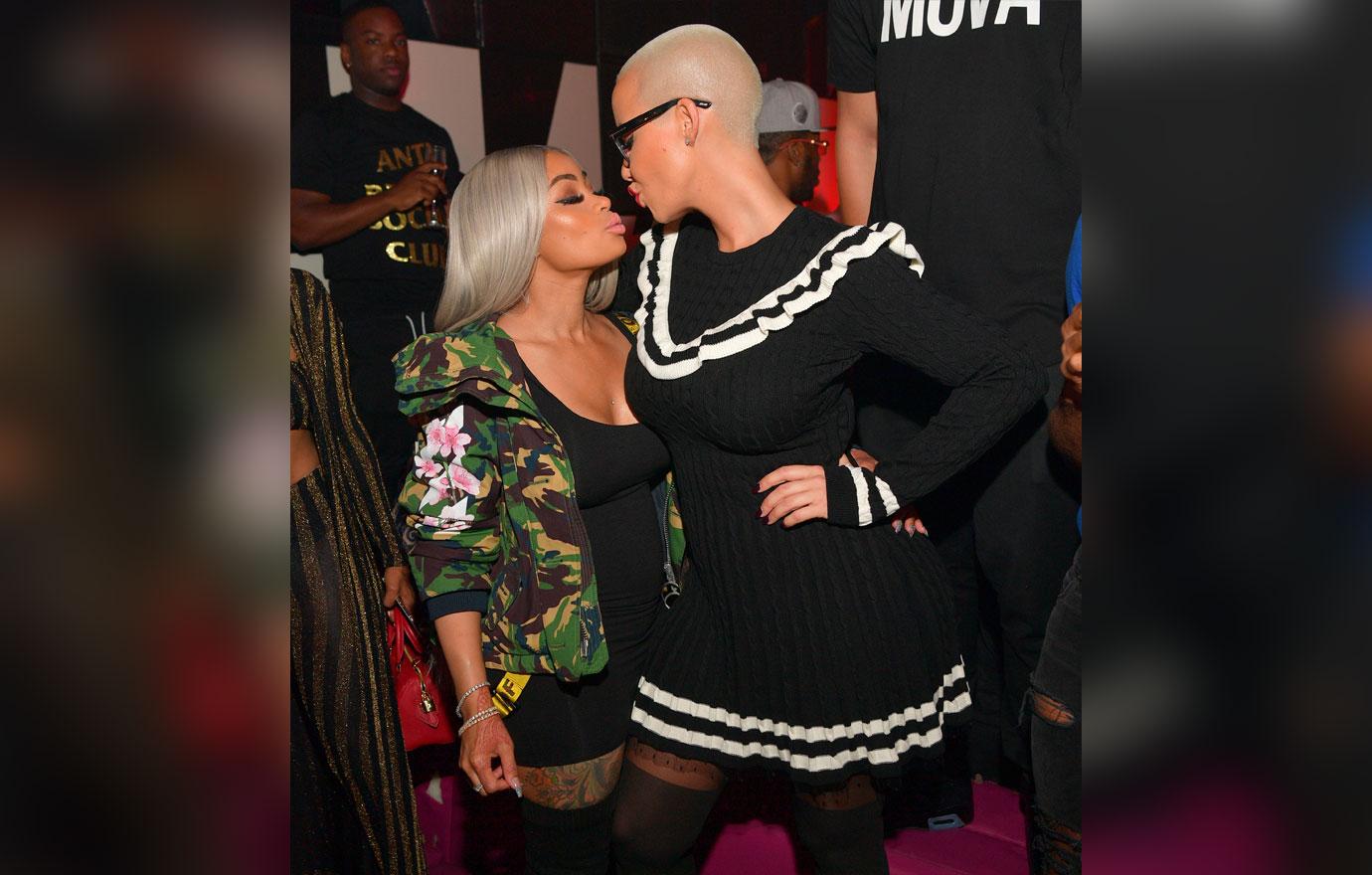 But things crumbled quite quickly, and they split after Rob went on a social media rant against her, accusing her of cheating and doing drugs in front of their daughter, Dream. After a custody battle, the two agreed to joint custody of their 10-month-old.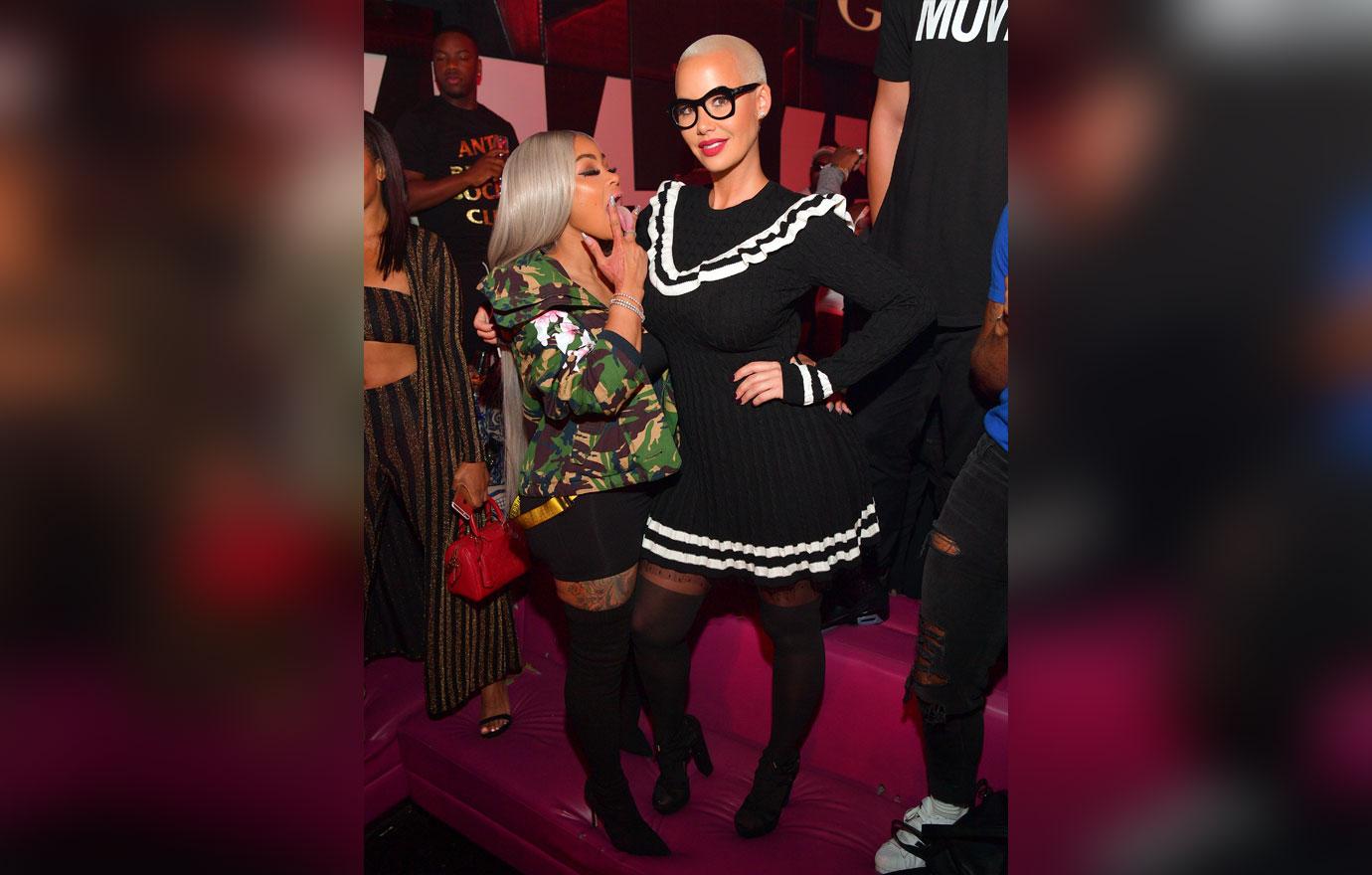 Article continues below advertisement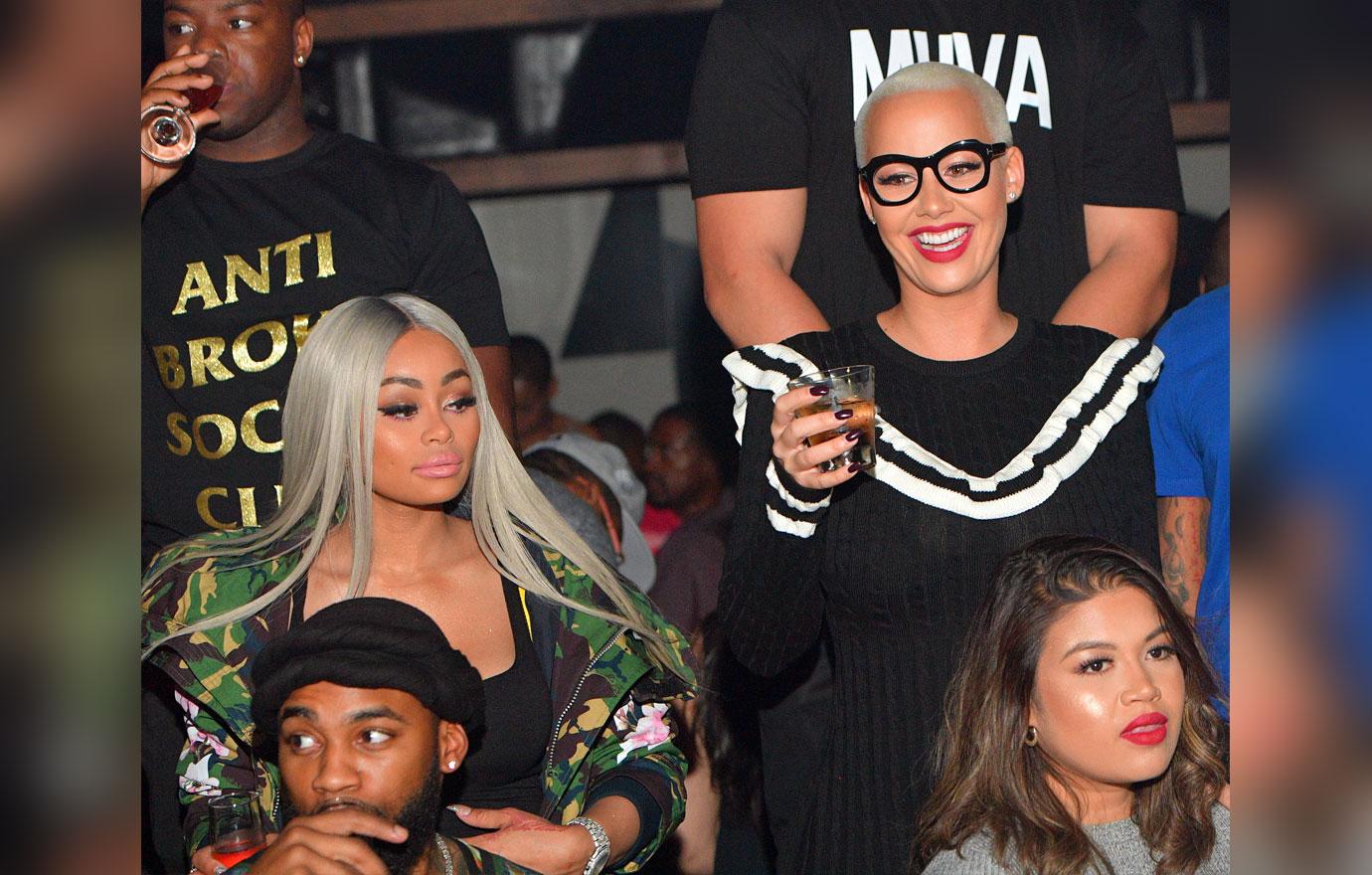 She even told reporters she plans on taking the next step with him, saying, "I wanna marry him, but we'll see." And she is serious about making sure everyone knows he's taken, as she bought him a $50,000 promise ring!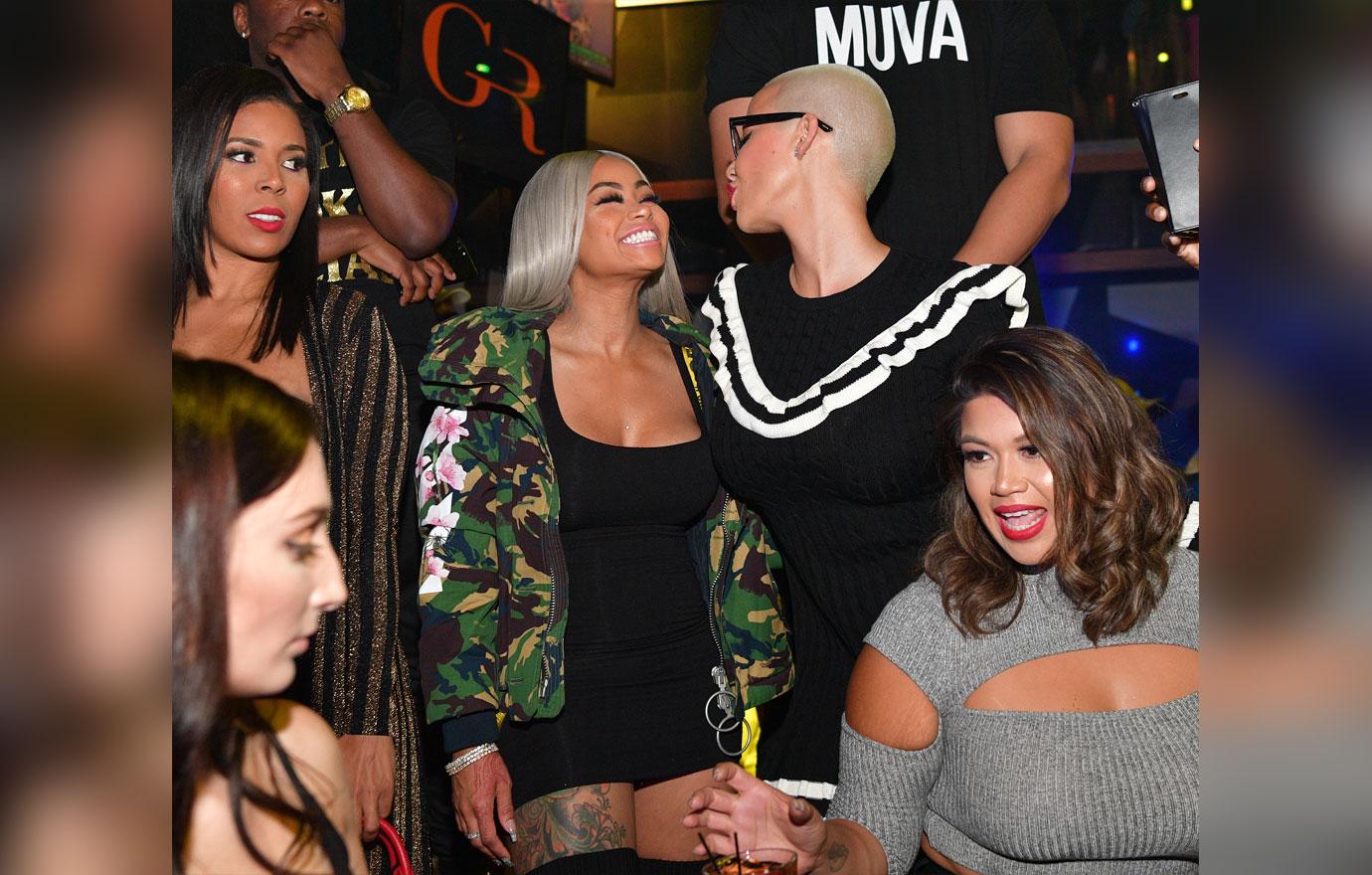 Looks like Chyna and Amber had quite a fun night! What are your thoughts on their looks? Let us know in the comments section.