PHOTOS
Too Late To Say Sorry? Blake Shelton Admits To 'Hateful' Racist Remarks After Gwen Stefani Gets Huge 'Red Flag'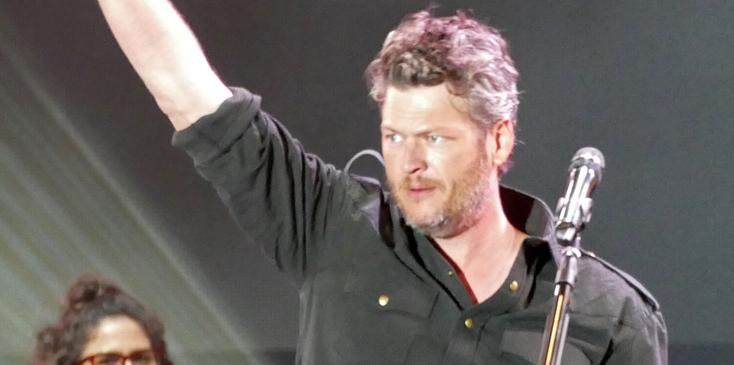 *EXCLUSIVE* Blake Shelton boasts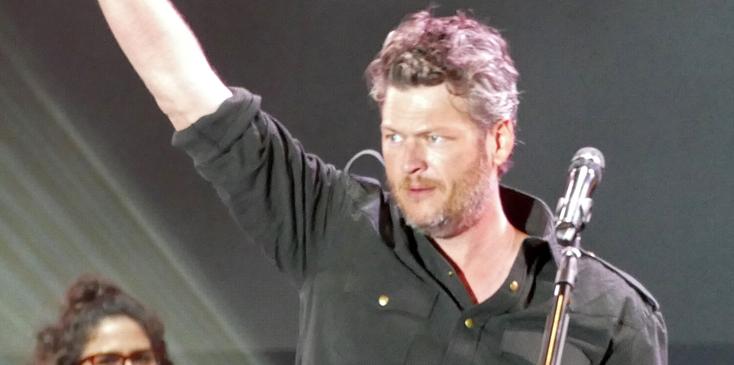 Blake Shelton sparked public outrage when fans uncovered racist, sexist and other offensive tweets from his account and though he deleted them, the world doesn't forget. The Voice host was forced to fess up to his wrongdoing and offered an apology for "anyone who may have been offended."
Article continues below advertisement
The country star tweeted a response to the fury on August 17, writing: "Everyone knows comedy has been a major part of my career and it's always been out there for anyone to see. That said anyone that knows me also knows I have no tolerance for hate of any kind or form. Can my humor at times be inappropriate? Yes. Hateful? Never. That said I deeply apologize to anyone who may have been offended."
Gwen Stefani gets her groove on at the Today Show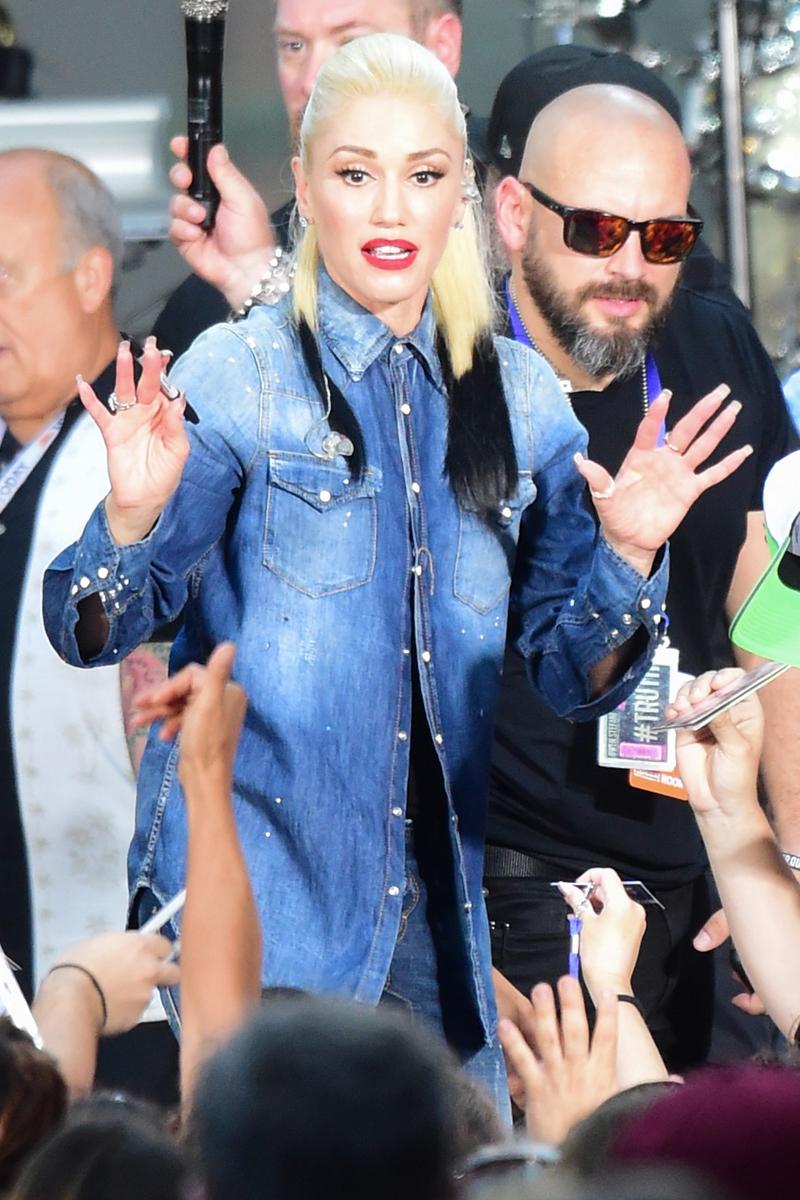 InTouch reported that his fans weren't the only angry ones. His girlfriend Gwen Stefani and her pals were also hurt by his remarks and worried it could be a "huge red flag" ahead of their impeding engagement and even suggested she "take a break from Blake."
Article continues below advertisement
Gwen Stefani got all of Rockefeller Plaza to holla back this morning!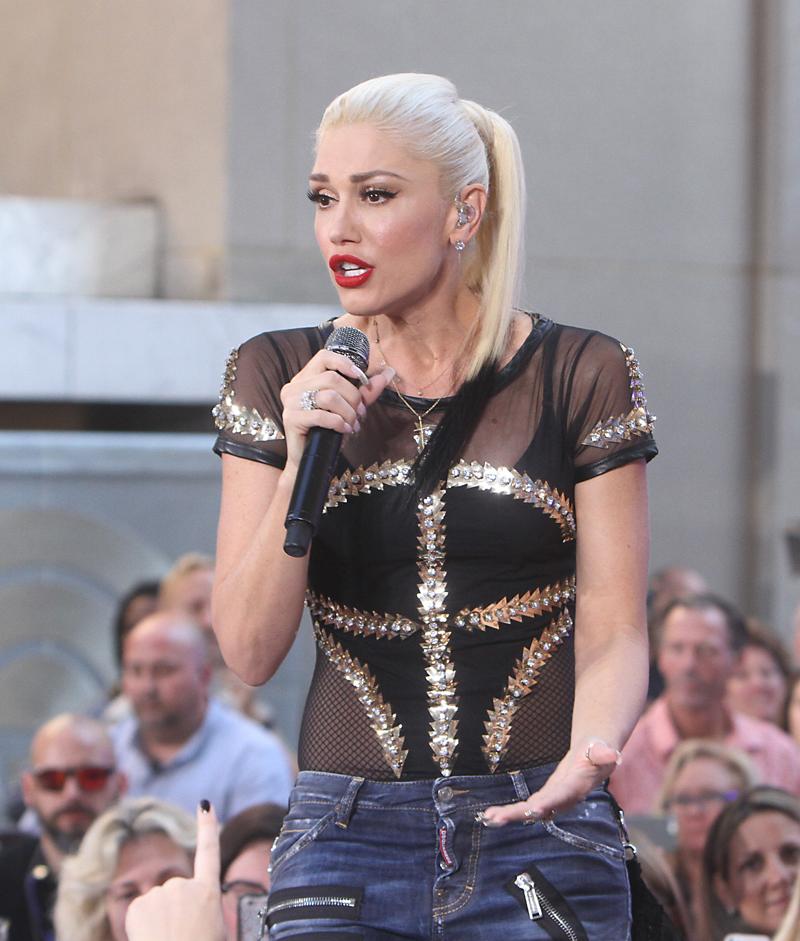 "Gwen has been told by friends that this is a huge red flag as she prepares to marry Blake," the source said. "This should be a huge wake-up call for Gwen, but she's determined to stick by her man."
Article continues below advertisement
Gavin Rossdale enjoys a afternoon out with his kids while baby Apollo grabs his ear **NO UK**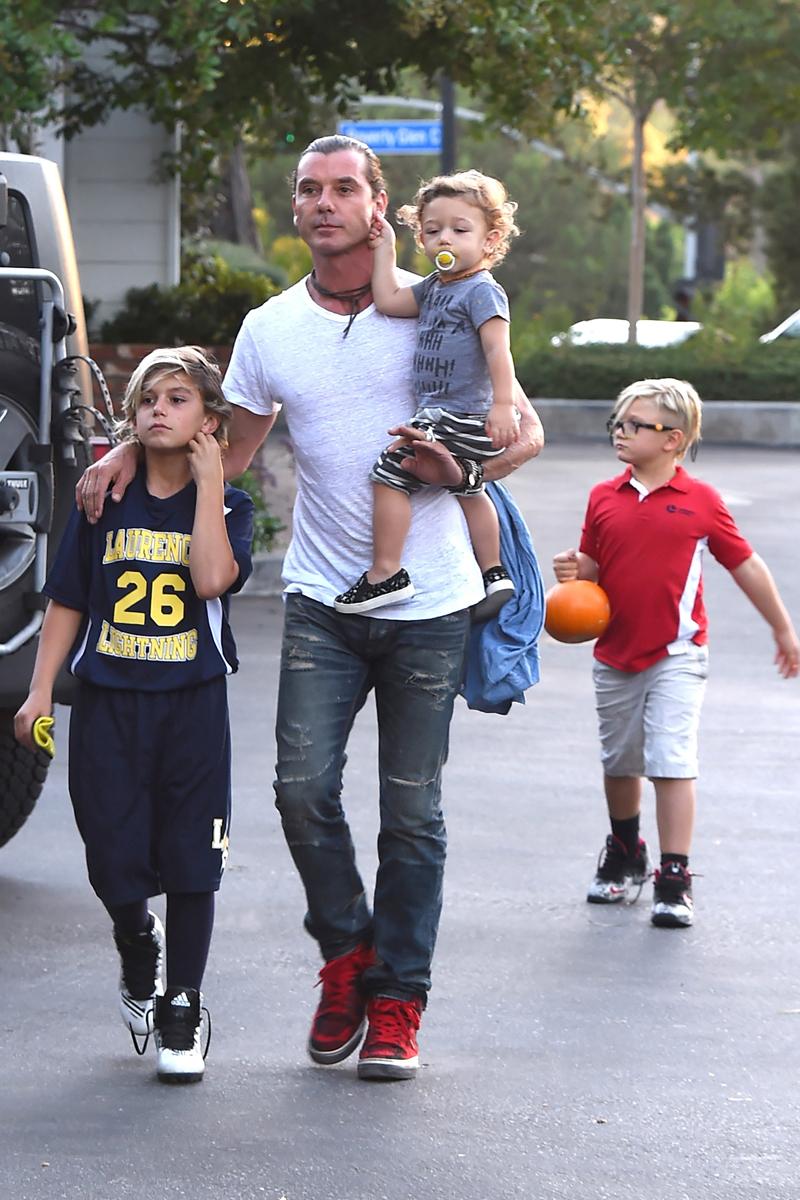 But Gwen's ex husband Gavin Rossdale was also irked by Blake's racist remarks, worrying how it will impact the children he shares with Gwen — Kingston, 10; Zuma, 7; and Apollo, 2.
Article continues below advertisement
*EXCLUSIVE* Gavin Rossdale ends his time at the park with his boys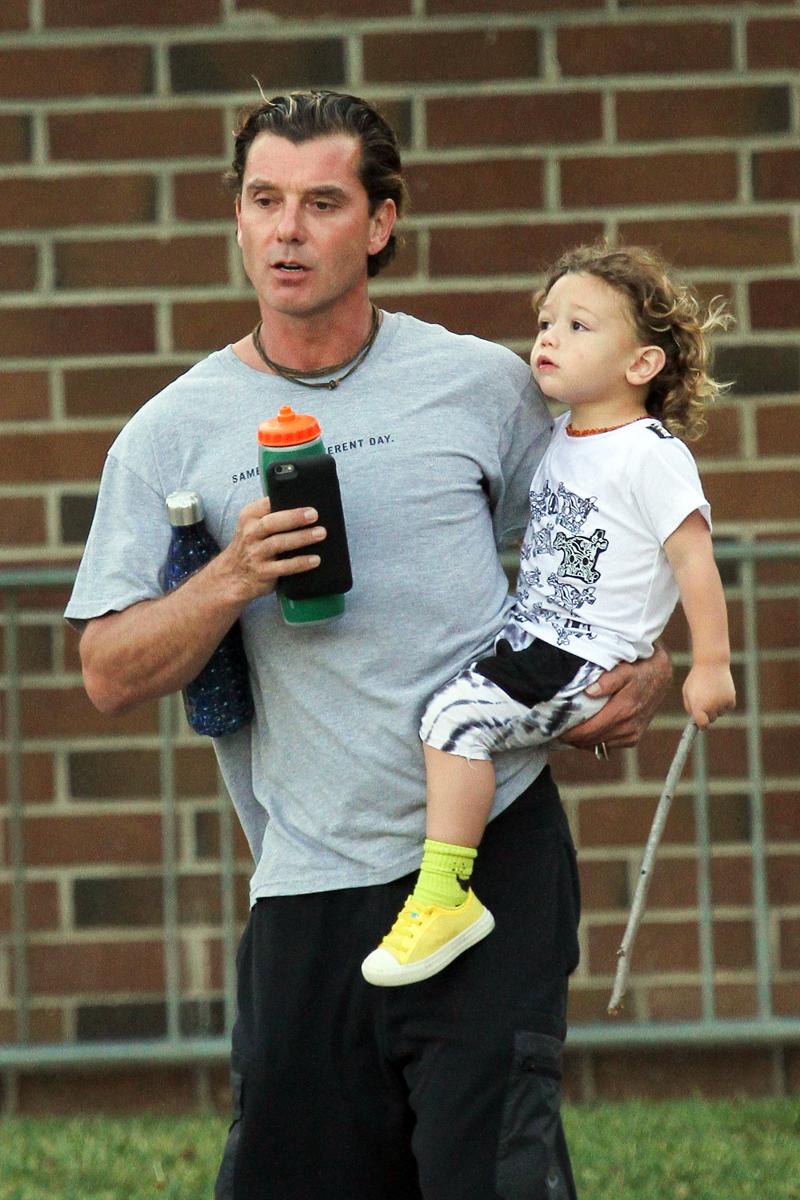 "Gavin and Gwen raise their sons to be very respectful of minorities, women and the LGBT community," the source said. "This is an issue that directly impacts their children. Gavin wants to make sure the kids aren't being subjected to any inappropriate language."