PHOTOS
Brad Paisley Reveals The Gender Of Carrie Underwood's Baby – Find Out If She's Having A Boy Or Girl!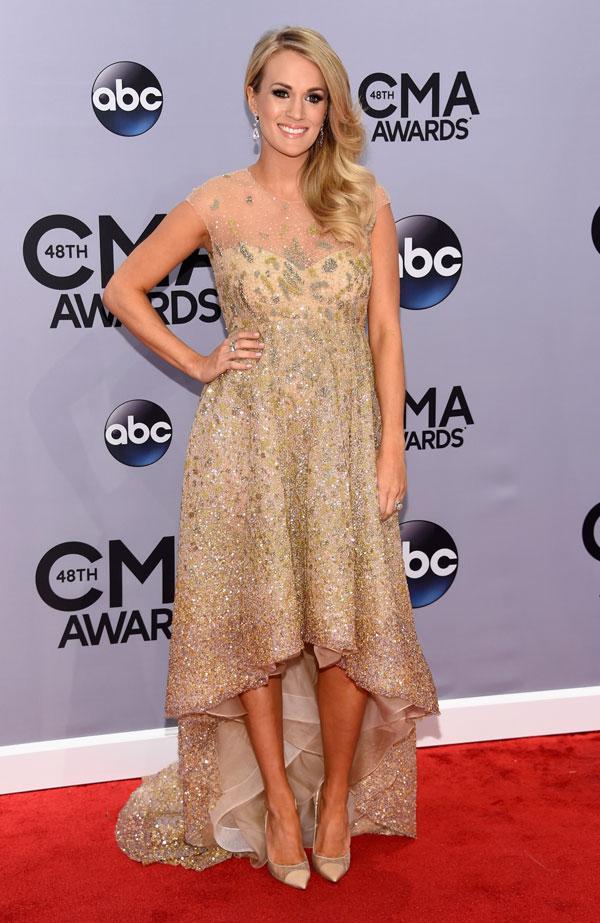 458476540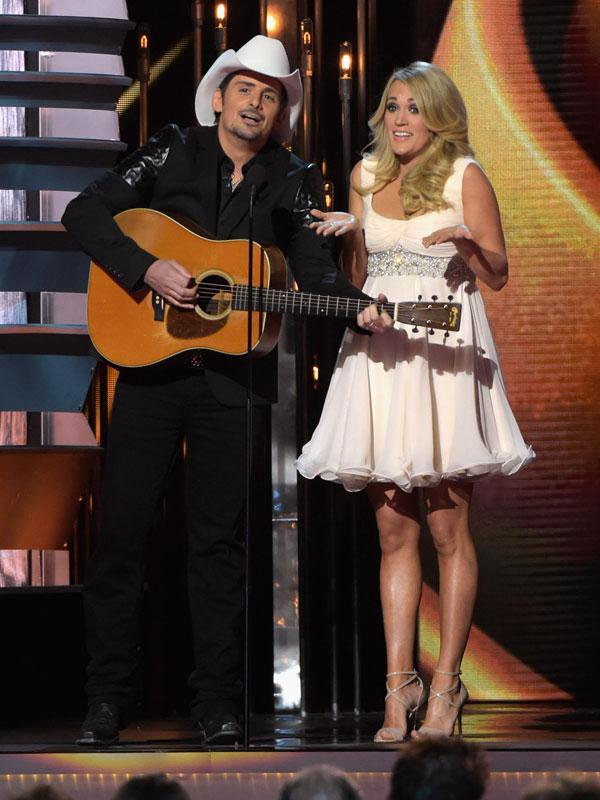 Carrie Underwood learned the hard way that you can't trust Brad Paisley with a secret! The mom-to-be whispered the gender of her baby to the country crooner and he kept the secret for a whole two minutes before spilling the news to viewers.
Article continues below advertisement
458476906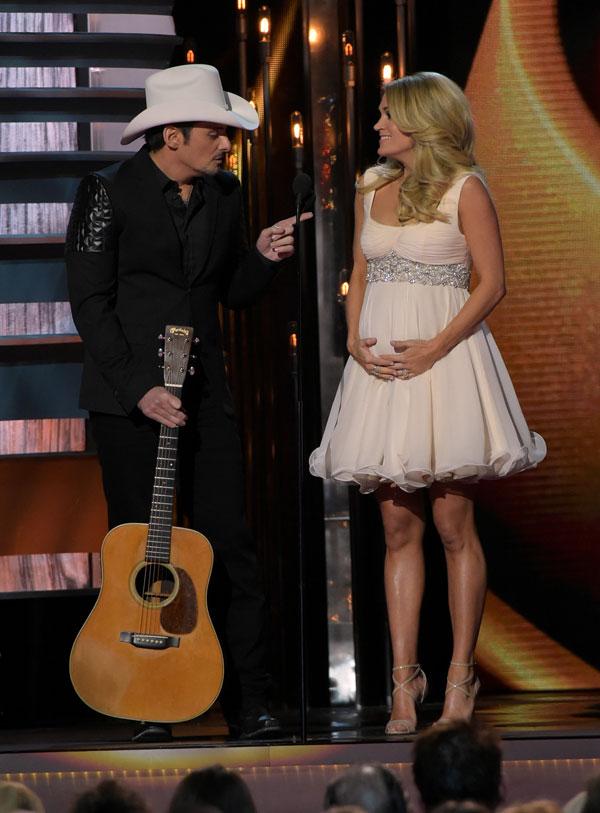 During the opening monologue of the CMAs Brad said to the audience, "And we're pregnant!" Carrie quipped, "Brad, I don't remember you being there!"
458486736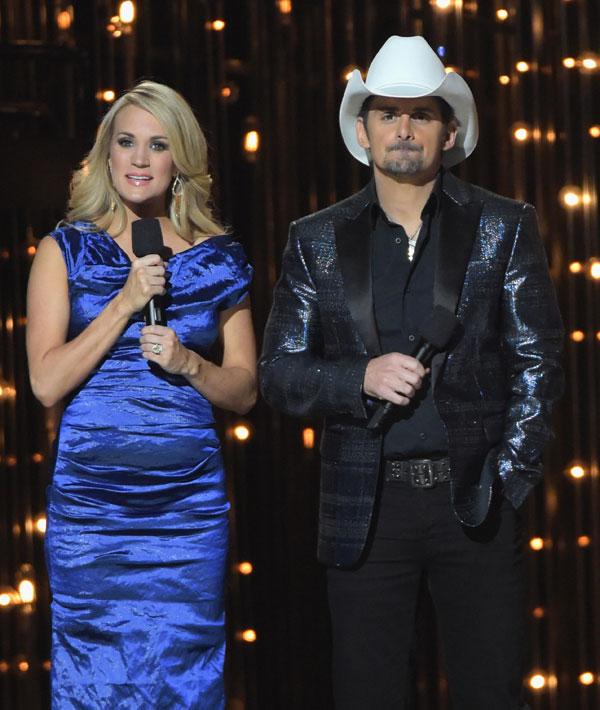 He then asked the country singer if she could tell him the gender of the baby. When she whispered the answer in his ear he told the audience, "I know something you all don't know!"
Article continues below advertisement
458485070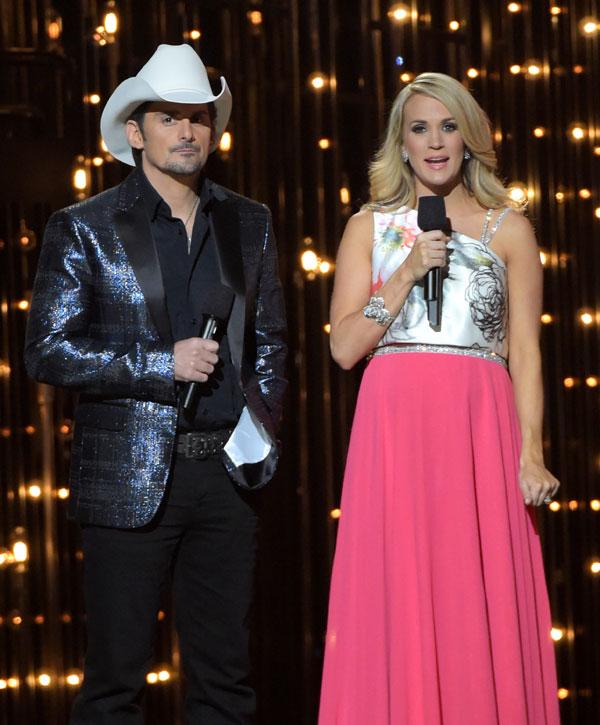 When the hosts began talking about Garth Brooks minutes later, Brad said, "Hey, we could name him Garth." A stunned Carrie replied, "What are you doing? What is wrong with you?" She added, "Well you kept that secret for a whole two minutes, hashtag Brad blew it."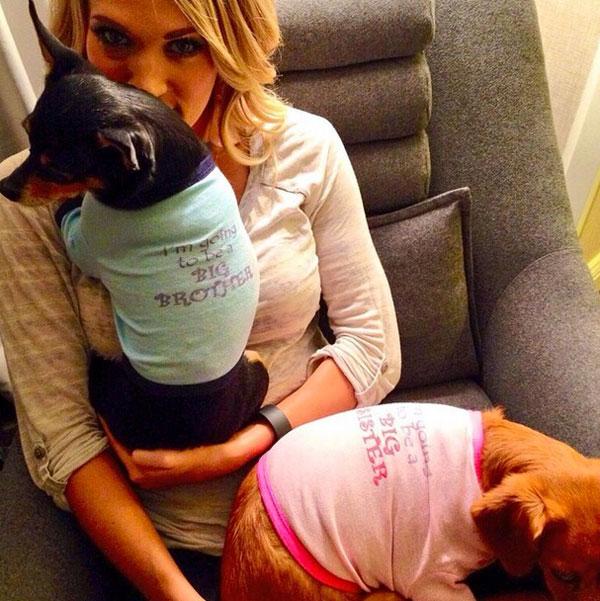 It looks like it's a boy for Carrie and her hubby Mike Fisher! The American Idol alum announced the exciting news in September. "In honor of 'Labor' Day…Ace & Penny would like to make an announcement. Their parents couldn't be happier," Carrie posted on Instagram with a photo of her dogs wearing "I'm going to be a big sister" and "I'm going to be a big brother" shirts.