PHOTOS
Brielle Biermann And Boyfriend Michael Kopech Split Up After Two Years Together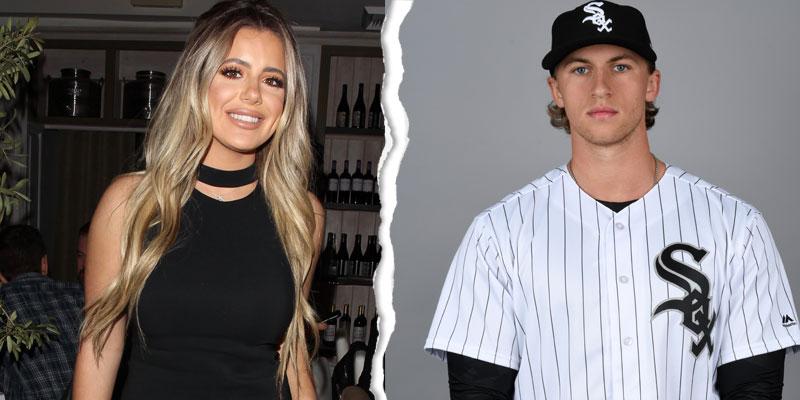 It hasn't exactly been the easiest of weeks for reality star Brielle Biermann. Her car was broken into on Wednesday, and someone spent thousands of dollars on her Bloomingdale's and Neiman Marcus credit cards. Now, she's living the single life as reports have come out that she and her baseball-playing boyfriend, Michael Kopech, have split up. Click through for all the details.
Article continues below advertisement
Multiple sources have confirmed to US Weekly that Brielle and Michael have broken up after two years of dating.
Although they officially confirmed their relationship on social media back in June of 2016, reports show that they started seeing each other a couple of months earlier, in March.
Article continues below advertisement
So what's to blame for them splitting up? Turns out distance was a major factor. "She was having a difficult time with the distance, both of them wanted to see more of each other but with his baseball schedule and her shooting schedule and everything going on with the show in Atlanta, they just couldn't seem to make it work anymore," a source revealed to US Weekly.
Brielle films her show Don't Be Tardy in Atlanta with mom Kim Zolciak-Biermann and her stepdad Kroy Biermann, whereas Michael is currently part of the Chicago White Sox organization.
Article continues below advertisement
Michael was noticeably absent from Brielle's 21st birthday party last month, although he did share a sweet message on social media calling her his "favorite person." Brielle, on the other hand, hasn't posted a photo of the two of them together since Christmas of last year, so perhaps this was bound to happen eventually?
What are your thoughts on Brielle and Michael splitting up? Sound off in the comments.