PHOTOS
Brielle Biermann Blames Changes To Her Face On Weight Gain, Not Surgery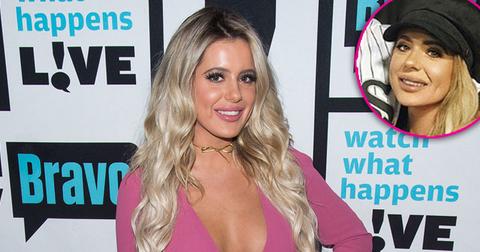 Brielle Biermann is shutting down rumors that she's had yet more work done! The Don't Be Tardy star, 20, took to Instagram to slam followers who suggested she's gotten more work done lately, after they saw a pic of Brielle and her boyfriend, Michael Kopech. Instead, Brielle is blaming her new look not on fillers, but on weight gain!
Article continues below advertisement
Brielle posted this pic with Michael, a baseball player for the Chicago White Sox. A fan commented, "You can tell that she did a lot of stuff to her face :(."
Brielle quickly snapped back at the comment, "I did nothing but my lips!!! My face is fat right now I'm thicker than I usually am."
Article continues below advertisement
Then she added, "Can all of u seriously f**k off. It's my face if I wanna get 37 surgeries on it I will!! Bye."
On an episode of Watch What Happens Live, host Andy Cohen asked why Brielle's mom, Kim Zolciak, lets her daughter get lip injections. "First of all, she's almost 20, so talk to her. And then, why not? Shoot it up!" she said.
Article continues below advertisement
"I've heard her complain about her lips since she came out of the womb, honestly. And she said, 'I'm doing it,'" Kim added. "I was like, 'I'm going to take you to the best.'"
What do you think of Brielle getting lip injections? Sound off in the comments below.