PHOTOS
Bringing Up Bates Recap: Carlin Bates Gets A Purity Ring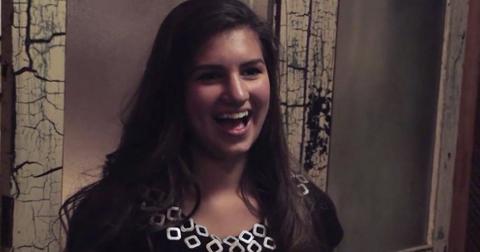 Feb. 20 2015, Updated 3:57 p.m. ET
View all comments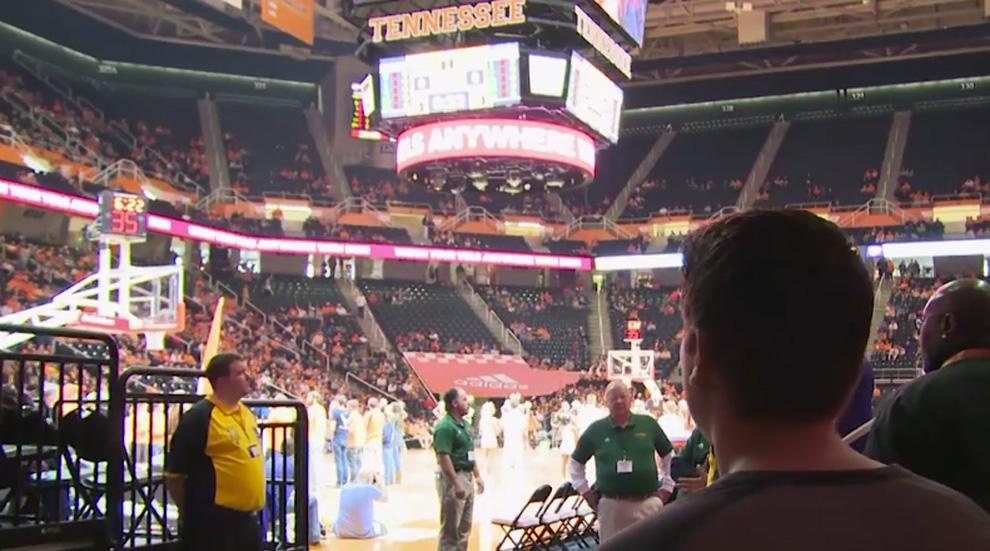 Lots of milestones were hit in episode 8 of Bringing Up Bates. Lawson sings the National Anthem for the first time in front of a stadium full of people, Zach and Whitney have their first few nights home with their new baby, and Carlin...becomes a woman! Read on for our full recap.
Article continues below advertisement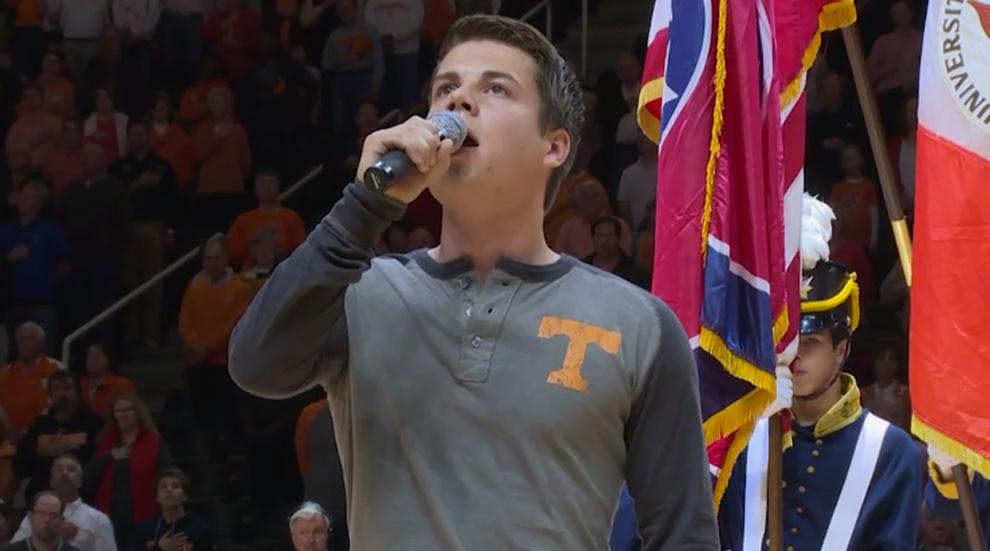 The episode starts off with a very nervous Lawson as he prepares to sing the National Anthem at a college basketball game. He said that he's sung it before at events and things, but not for 15,000 people!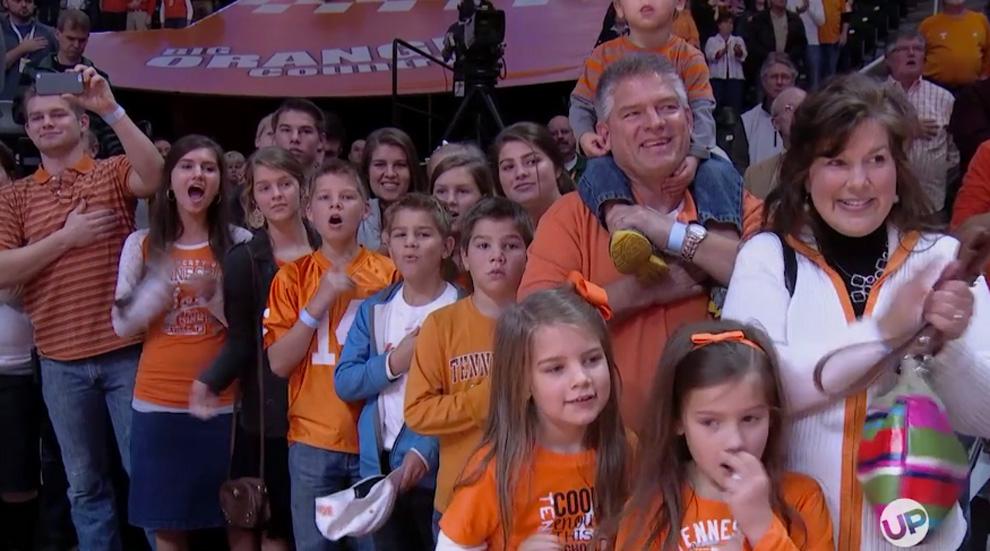 Of course, most of the Bates clan is there to cheer him on (wearing team colors, of course), and Lawson does an "awesome job" with his first high-profile performance.
Article continues below advertisement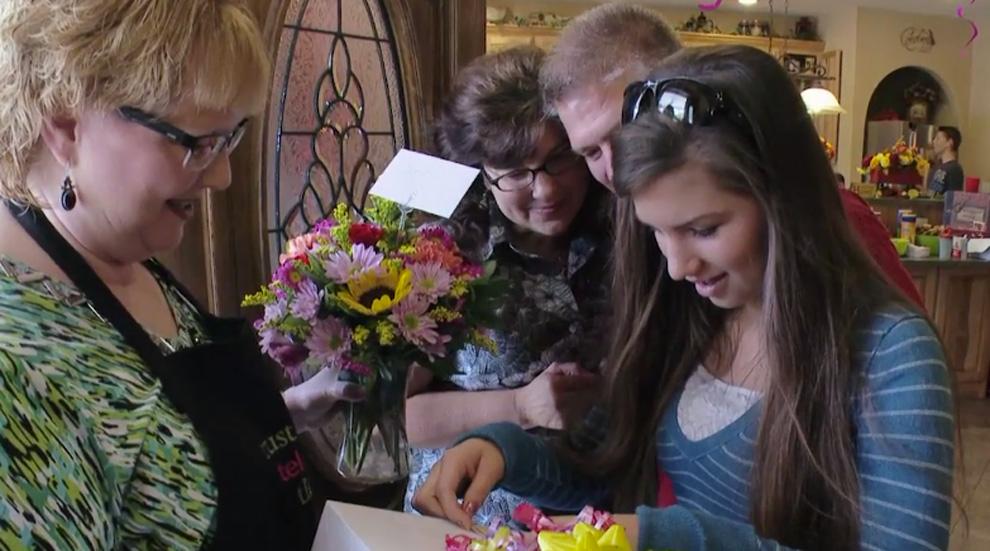 Later, the focus shifts to Carlin  when she gets a special delivery in the mail, which turns out to be from her parents! Kelly and Gil give Carlin a bouquet of flowers and a brand new dress for her to wear to their dinner, at which they're going to have a "large talk."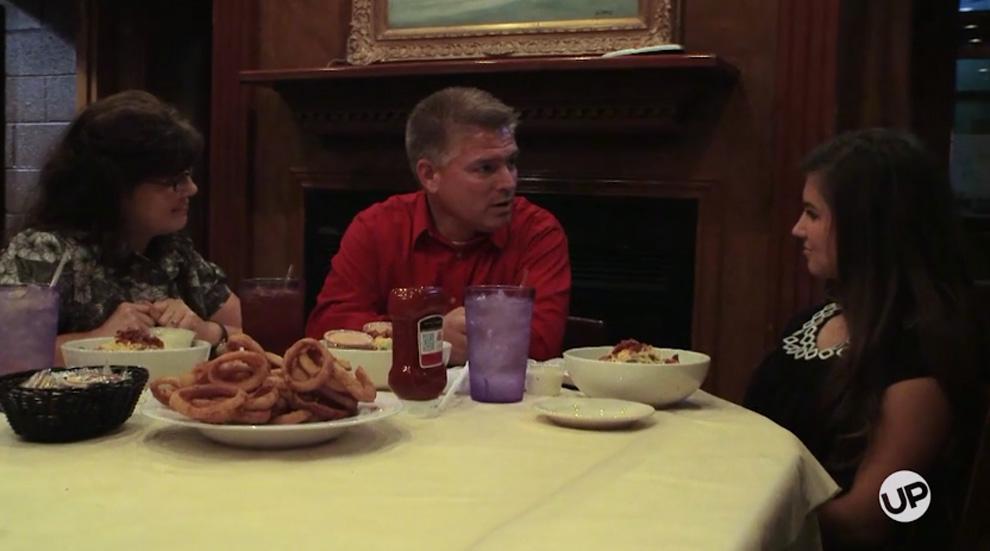 The "large talk" consists, not surprisingly, of Kelly and Gil telling Carlin about purity and how she should stay true to God and save herself for marriage. Then, as they did with Carlin's older sisters, they give her a purity ring and cry and it's a really emotional moment. Though the only thing we could really focus on in this scene were those onion rings, to be honest...
Article continues below advertisement
Carlin seems excited about her new piece of jewelry (and the alone time and special treatment she got with her parents), but things get awkward when a producer asks her if she's ready to start courting. Too soon?!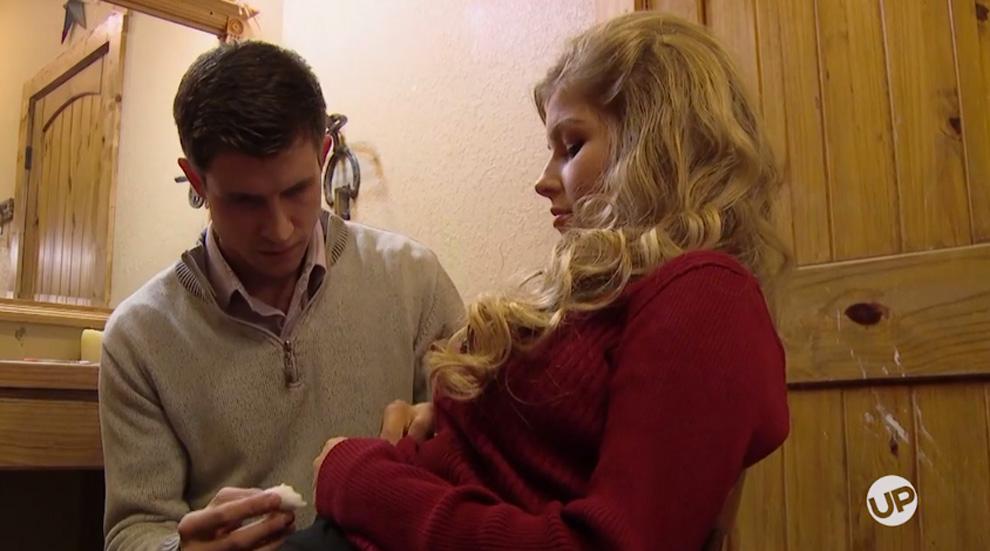 Then the camera pans over to Erin and Chad, who are happy to be pregnant but not so happy that Erin has to get twice daily shots because of a blood clotting disorder. "It's supposed to help the baby but it hurts me a lot," Erin says of the injections Chad gives her right into her belly. What a good hubby!
Article continues below advertisement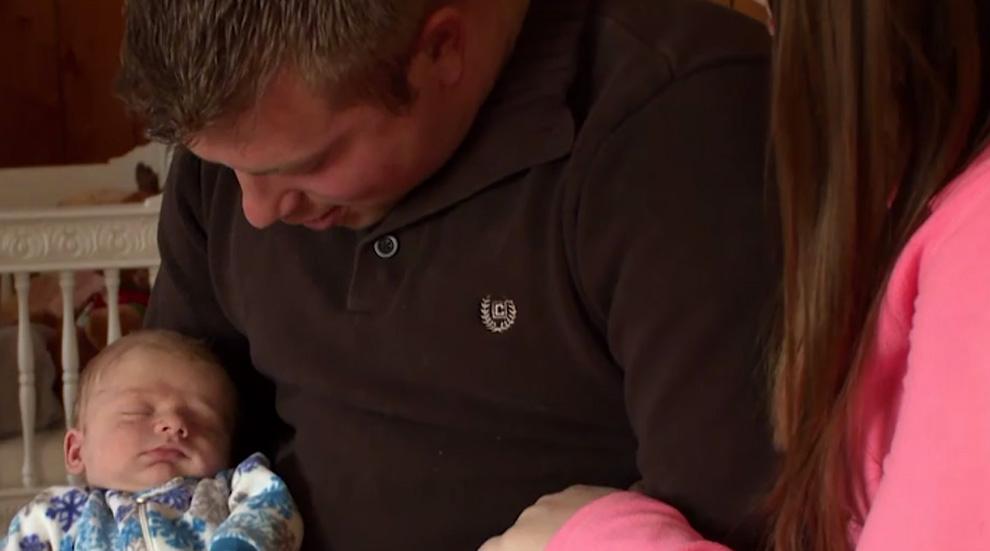 And from one Bates pregnancy to a Bates baby, Zach and Whitney adjust to life at home with their newborn son, Bradley. They explain the difficulties of changing little boys' diapers and rave about how good of a parent the other one is. Aw!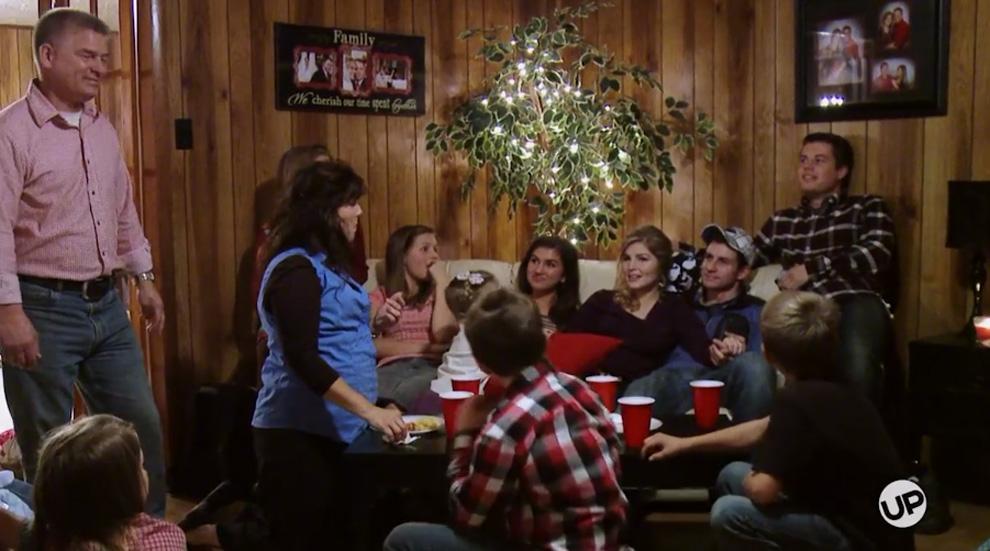 And somehow, just days after giving birth, Whitney and Zach have the entire Bates family over for frozen DiGiorno pizza, and Kelly decides that they're all going to get together every Friday night for dinner and family bible time. There's no way better way to bond than that, you guys.
What'd you think of this week's Bringing Up Bates? Do you feel badly that Erin is going through this? Tweet us @OKMagazine.