PHOTOS
Bristol Palin's Ex-Husband Dakota Meyer Robbed After Getting Frightening Threats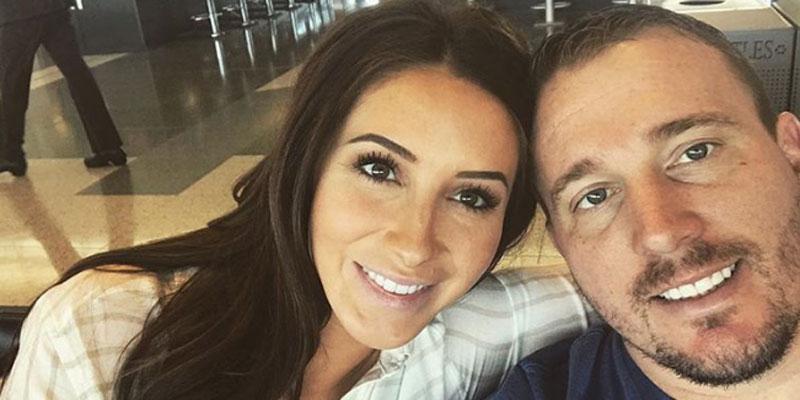 Bristol Palin's ex-husband Dakota Meyer was the victim of a terrifying home robbery! The Teen Mom OG star's ex even knows the suspect, who has allegedly threatened him and the Palin family in the past.
Article continues below advertisement
According to a Kentucky State Police press release, obtained by RadarOnline.com, Dakota's brother and roommate Timothy Gilliam arrived home on August 9 at 6:23pm and noticed his door was kicked in.
Upon inspecting the home, Timothy discovered food had been stolen from the fridge and a 2001 Jeep Grand Cherokee was missing as well.
Article continues below advertisement
Thanks to surveillance videos, police determined the suspect is Shawn Christy, who has threatened Dakota in the past. Shawn has also been accused of saying he would "shoot President Trump in the head."
Unfortunately, Shawn is still at large. Public Information Officer Nicholas Hale for the Kentucky State Police exclusively told Radar that there are "no updates at this time," but added that he is "armed and dangerous." "We believe he has several weapons on him. We've been told he's stolen a couple of pistols off his own family members," he told the site, revealing that Shawn "probably hoped Meyer was home at the time."
Article continues below advertisement
Dakota reached out to followers to help track Shawn down. "I wasn't home... unfortunately," he captioned a photo of his home. "Here's the link. Any information let us know."
This is not the first incident between Shawn and the Palins. In 2011, Shawn was arrested for harassing former Alaska Governor Sarah Palin and her family, and she eventually obtained a restraining order against him. She also accused him of threatening to rape one of her daughters and sending them a ticket showing he was coming to Alaska with a receipt for a gun purchase.
What do you think of Bristol's ex's home burglary? Sound off in the comments below.