PHOTOS
Breaking News! Britney Spears' Niece Maddie Aldridge Is Going Home From The Hospital — See The First Pic Here!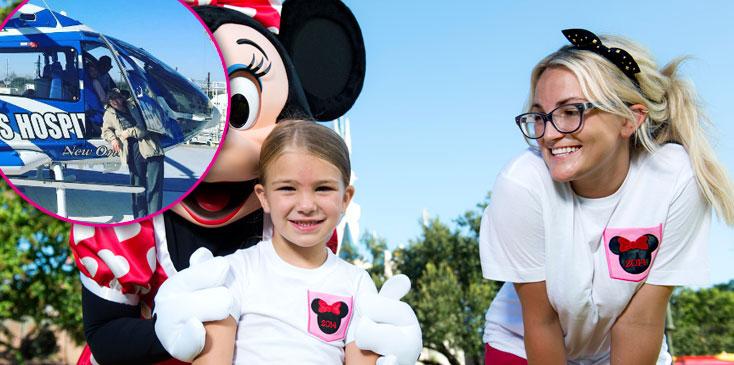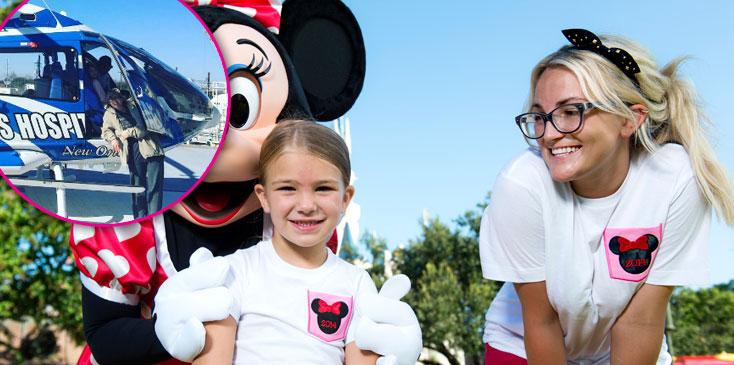 Britney Spears and her family have shared some wonderful news—her niece, Maddie Aldridge, has finally been released from the hospital and is making her way back home!
Article continues below advertisement
The 8-year-old's mom and Britney's sister, Jamie Lynn, shared a picture of her and her daughter boarding a helicopter departing the New Orleans Children's Hospital on Friday afternoon.
"We are headed home with our baby girl as she continues to recover. Above all else we are so thankful for each and every prayer, because we know that is what truly made the difference," Jamie Lynn said.
Article continues below advertisement
Britney also shared an emotional post on her Twitter thanking fans for their support. "So grateful that Maddie was able to go home today. Our prayers were heard, and they were answered!" the pop star said.
Maddie was hospitalized earlier this week after her ATV flipped, leaving her head submerged in water for several minutes. She was rushed to the hospital and reported to be in critical condition, but her family shared that she was awake and talking in recent days.
"Thank you so much for all of your love and support this week. My family appreciates it more than you will ever know <3," Britney said.