PHOTOS
Brittany & Jason Aldean's Son Meets Their Newborn Baby For The First Time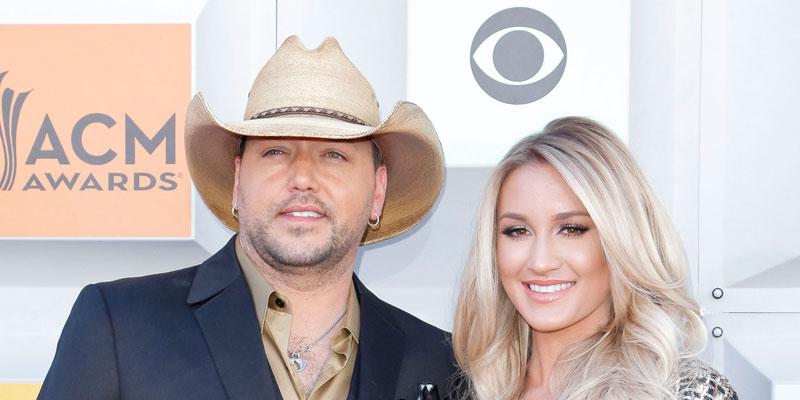 How adorable! Brittany and Jason Aldean's son met his new baby sister for the first time! Brittany shared a sweet video on Instagram of her son, Memphis, showing some love to his newborn sis.
Article continues below advertisement
In the video, Memphis is holding on to his dad's shoulders as he swoops in and gives sister, Navy Rome a kiss on her forehead. The 41-year-old country star tells his son to "Give sissy some sugar!"
The one-year-old also wore a T-shirt that said "Big Brother."
Article continues below advertisement
"Meeting baby sis for the first time?," the 30-year-old wrote alongside the clip.
Jason and Brittany welcomed their new bundle of joy on Monday, February 4. The couple are already parents to Memphis, while Jason has two daughters, Kendyl, 11, and Keeley, 15, from his previous marriage.
Article continues below advertisement
Before Brittany gave birth to Navy, she opened up about past fertility issues. She wrote on social media, "Jase and I passed the fertility center that was basically our second home for over a year and a half. The memories came rushing back… so many smiles and so many tears during that time. Yes, there was loss but there was also success. As I look through these photos I can't believe that we are about to have our second baby. WHAT A BLESSING♥️."
What are your thoughts on Memphis meeting his new sister? Sound off below!