PHOTOS
Hair-Raising! Brooklyn Beckham Tries Bizarre Man Bun — Hot Or Not?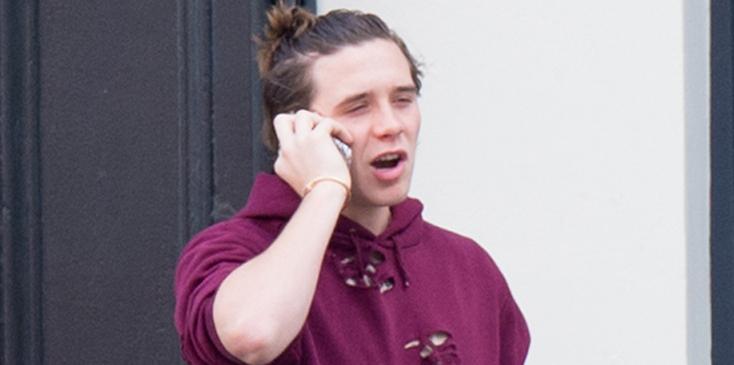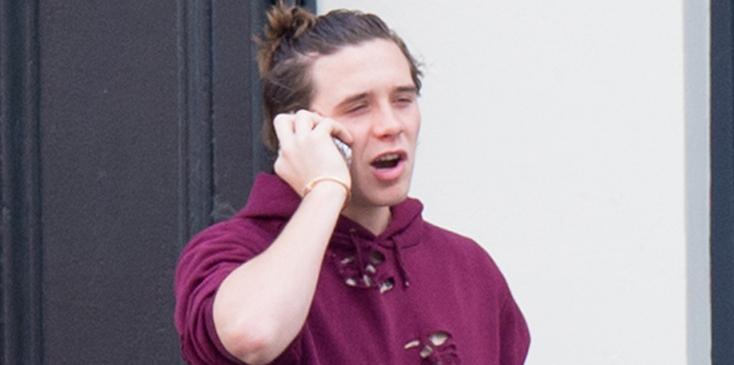 Like father, like son! Brooklyn Beckham hung out with friends and when he took off his Adidas cap, he showed off a pretty cool man bun! His father, David Beckham, has also shown off the style, and is pretty well-known for it!
Article continues below advertisement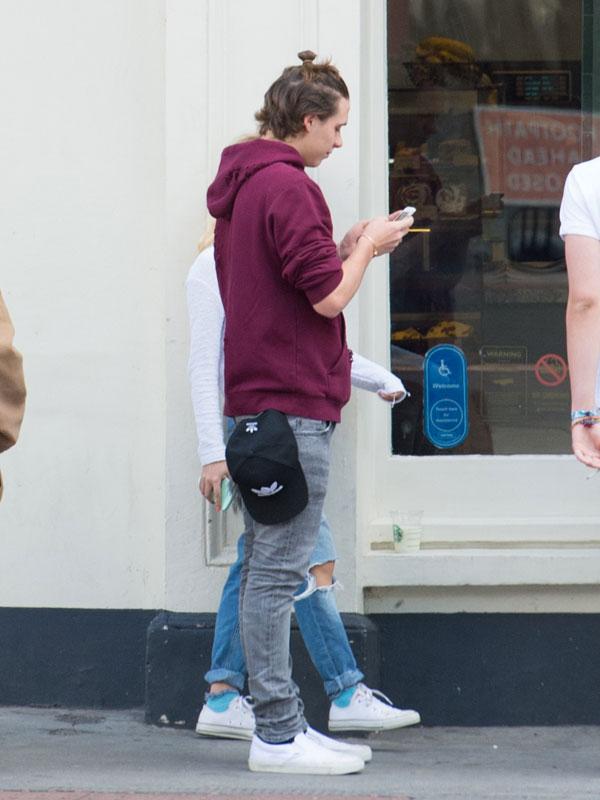 Brooklyn kept the rest of his style pretty casual, wearing white shoes, a burgundy hoodie, and ripped jeans.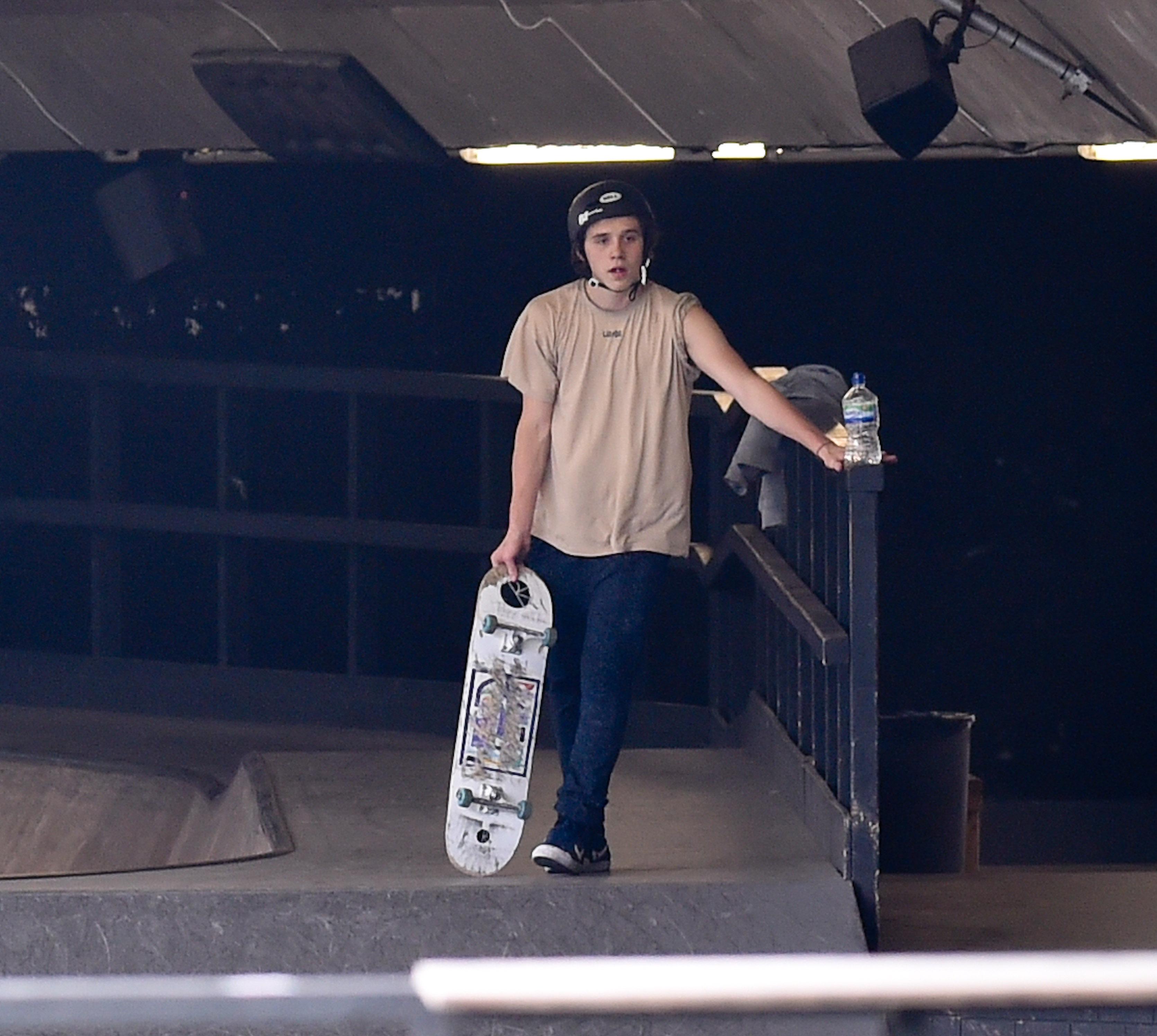 The 17-year-old hung out with the guys in London before working up a sweat at the local skate park! Brooklyn was seen busting some moves and trying out his latest tricks on the ramps.
Article continues below advertisement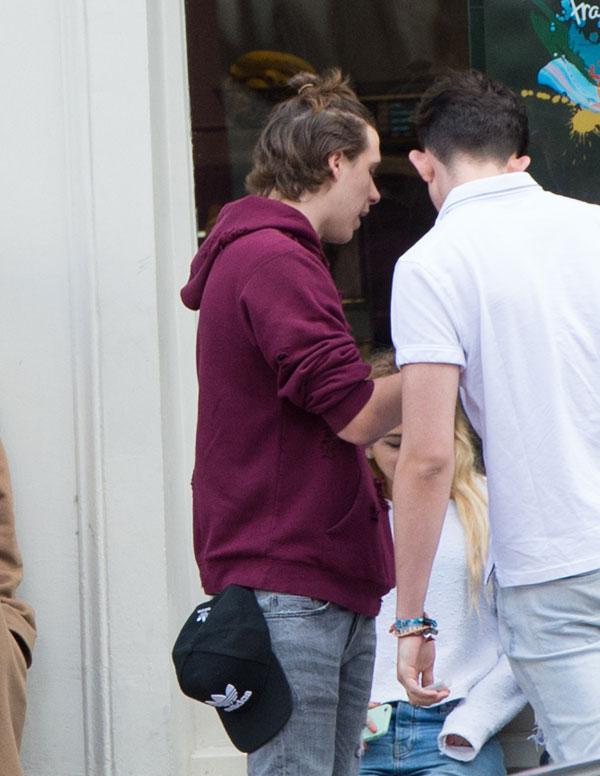 One person who wasn't with him is his girlfriend, Chloe Grace Moretz. The two confirmed their relationship in May, and it turns out they've been an item for years! Chloe told The Talk, "Well, we've been off and on together for a couple of years now, and we just kind of made it official," she said.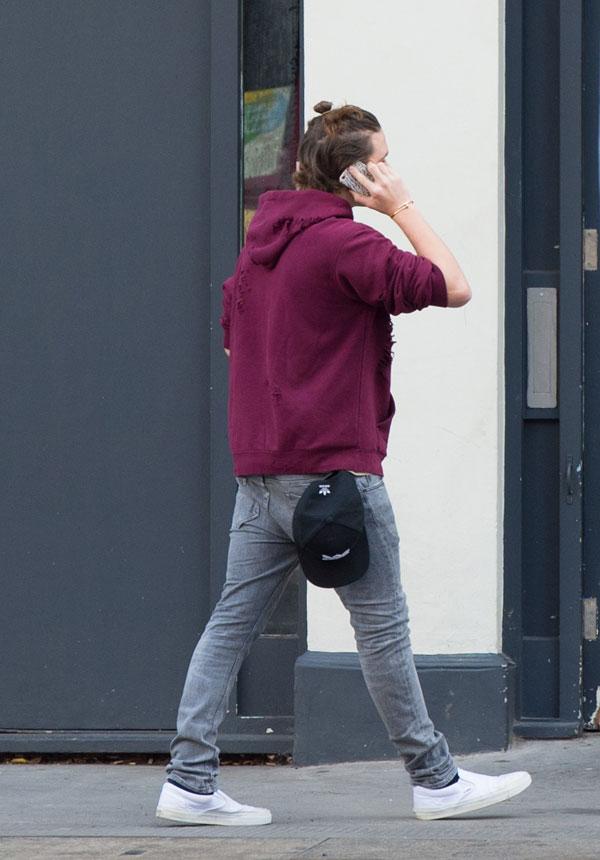 "We were always running from people taking pictures of us. And we were like, 'You know what? It's affecting our relationship.' We weren't able to go to the restaurants we wanted to go to or just go to a movie. And so we thought, 'You know what? If we're more upfront about it and we break down the iron curtain and we just let them take our photo, they're not going to care,'" she continued.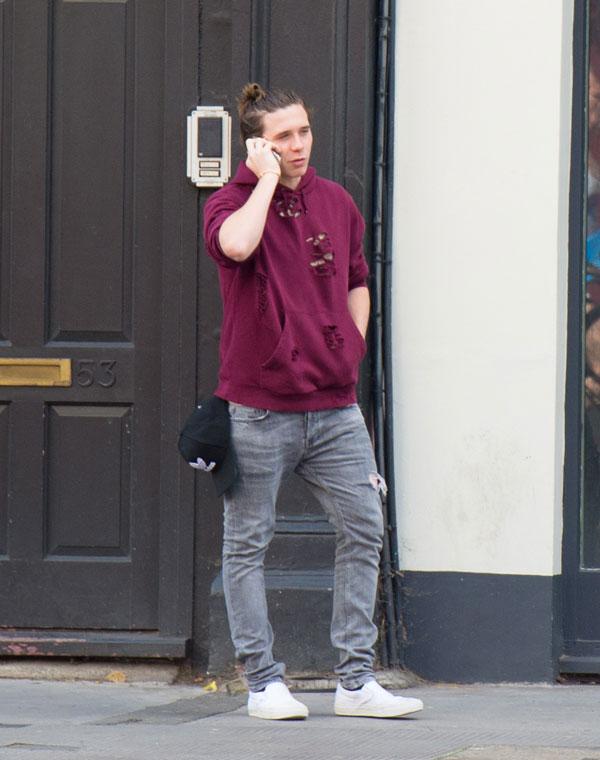 What are your thoughts on Brooklyn's bun? Let us know in the comments section.