PHOTOS
Brooks Ayers And Vicki Gunvalson's Biggest Relationship Scandals — The Fibs, Feuds And Fallouts That Tore The RHOC Couple Apart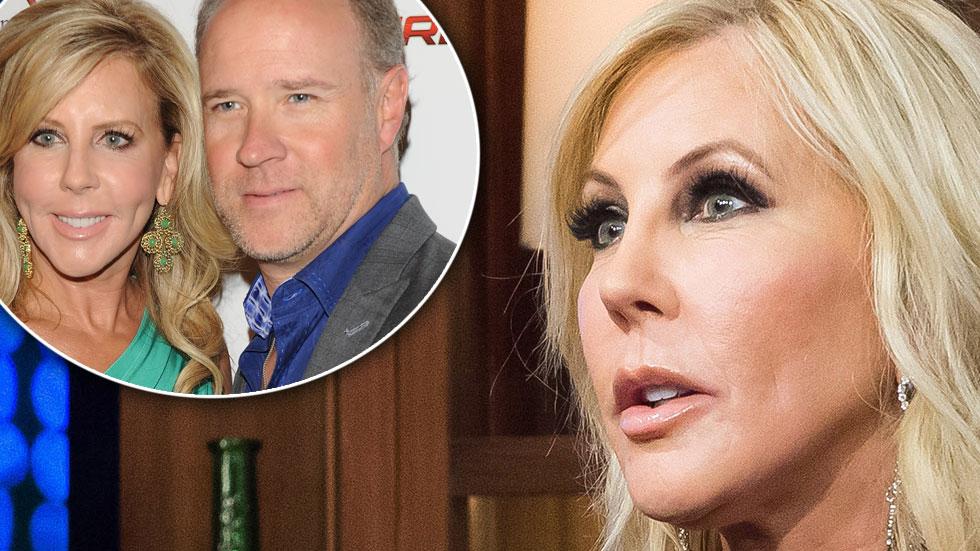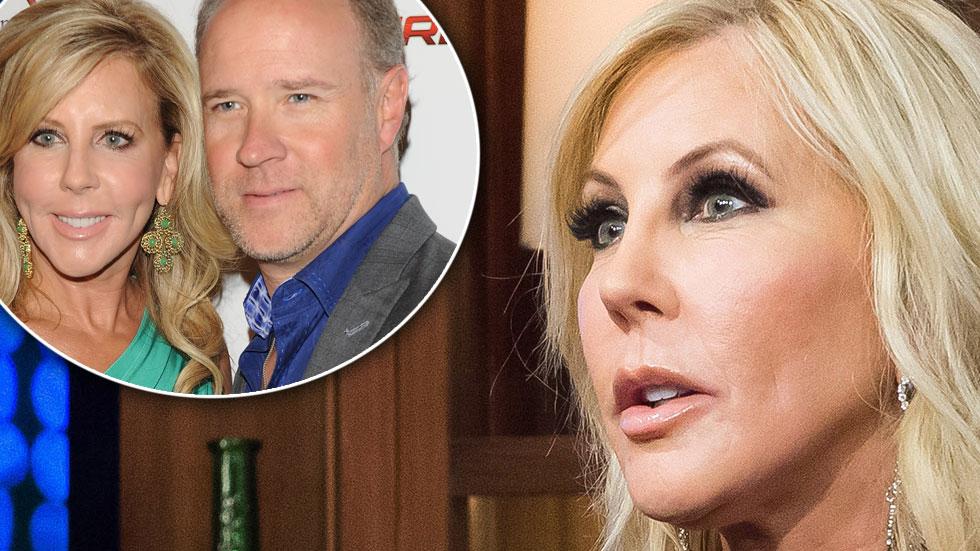 After four years together, Brooks Ayers and his leading lady, Vicki Gunvalson, found themselves in the middle of a nasty breakup this summer as The Real Housewives of Orange Country was coming toward the end of its 10th season. Going into the show's Season 10, it seemed like the couple had weathered some of their toughest moments. But after Ayers became the focus of yet another explosive scandal involving Gunvalson's RHOC castmates, it became obvious that the duo would likely be unable to survive another hit to their relationship!
Article continues below advertisement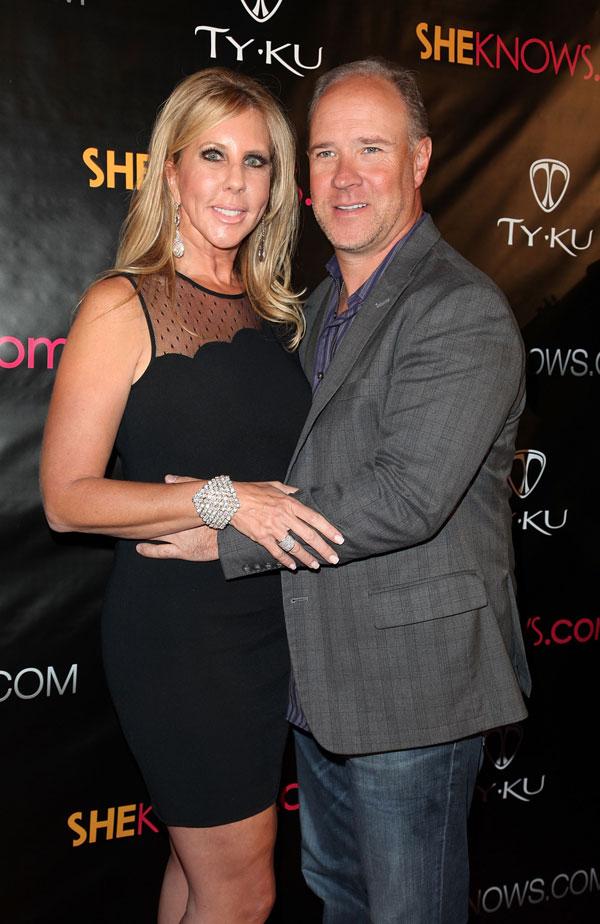 Gunvalson took to her Facebook page on Aug. 16 to share that she indeed had parted ways with Ayers ahead of RHOC's Season 10 finale! She added that the two would no longer be discussing their relationship or in future interviews. However, Ayers has since broken that alleged promise he made to his ex!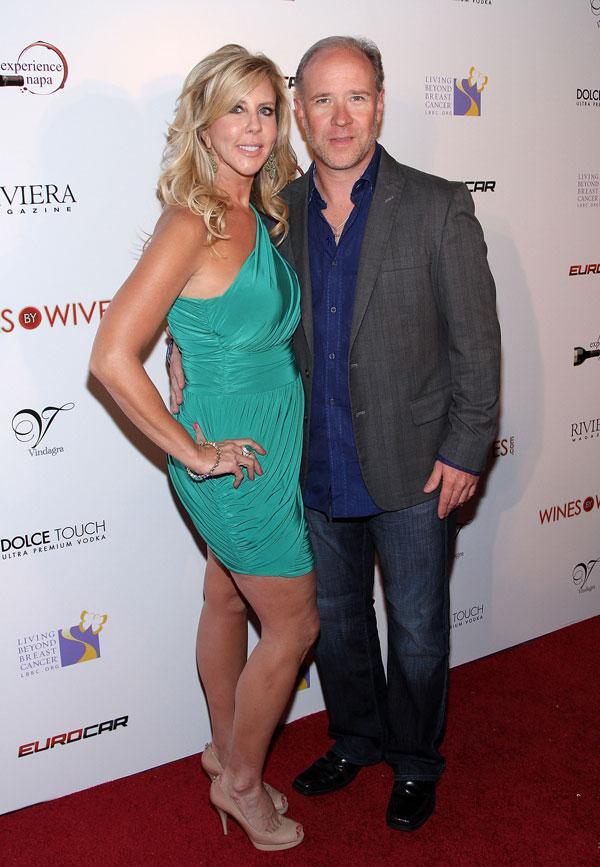 "After much prayer, thought, counseling, and consideration, we have decided to end our four year relationship. We both wish nothing but a great future for each other. We have come to realize that one can indeed love someone in their heart, but that the time may come for their lives to take separate paths," Gunvalson said in the statement. "Though the remaining episodes of Season 10 of The Real Housewives of Orange County will show us as a couple, the filming took place in January 2015 through May 2015. There will be no further statements or interviews regarding our relationship as we choose to move on with our lives. Though we choose to live our lives in the public eye we thank you for your understanding and ask privacy during this difficult time."
Article continues below advertisement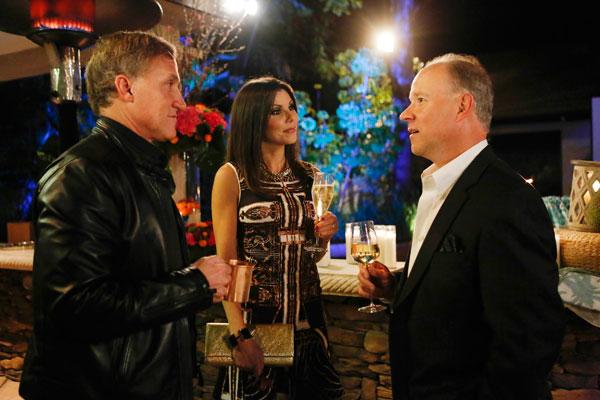 Though Ayers latest cancer fakery scandal may have been the final straw for the two, there were tons of issues that plagued the duo throughout their four years together! Ayers was called out by several RHOC ladies when talk surfaced that he was facing issues regarding his child support payments to his ex! And to the shock of many, Brooks actually didn't make his appearance on RHOC until Season 7, well after Vicki had joined the franchise.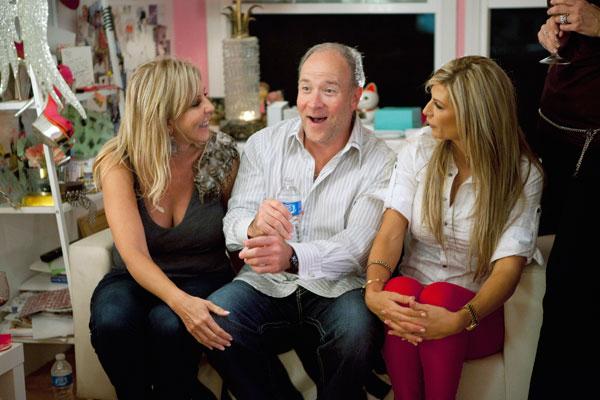 Article continues below advertisement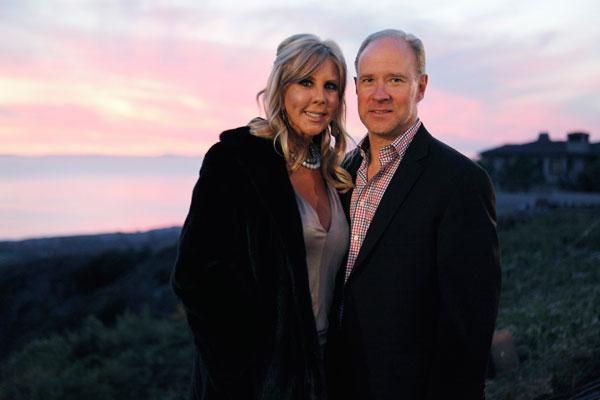 Brooks also butted heads with Gunvalson's friend Tamra Judge, almost causing the two besties to press pause on their friendship during Season 7! And the situation remained pretty rocky between Ayers and Gunvalson into Season 8, with Culberson and her husband still expressing their lack of trust in Ayers.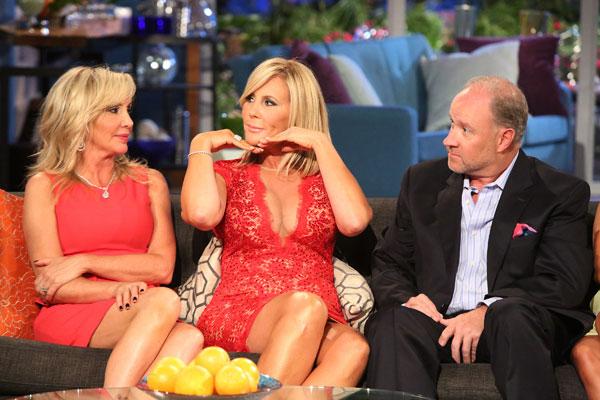 Gunvalson claimed that she had taken a break from Ayers as Season 8 started, but many of her castmates didn't believe the two had truly parted ways. And Gunvalson's world was shattered a tiny bit when it was revealed to her by one of her castmates that Brooks may have been hanging out with another woman during his time away from Gunvalson!
Article continues below advertisement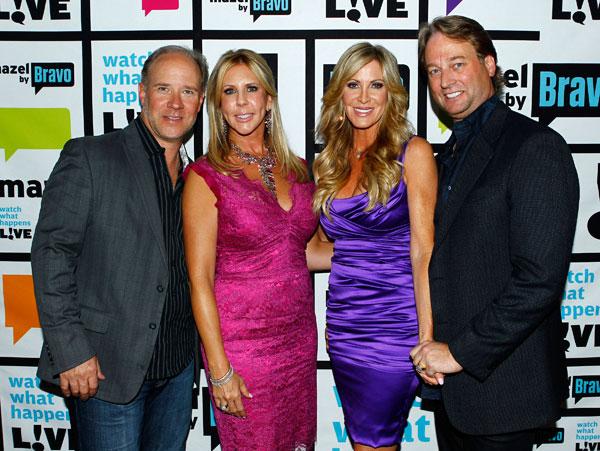 But nothing could prepare the two for the drama that met them during Season 10 of RHOC! Brooks found himself the focus of allegations he was faking his cancer diagnosis, with several of Gunvalson's castmates and even her daughter investigating his claims. Gunvalson stood by her man throughout the season, though she ended up calling off the relationship while Season 10 was still airing!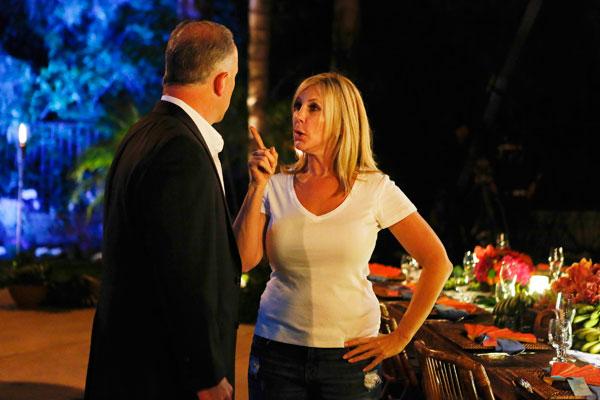 "We made the decision that we probably weren't going to be forever," Ayers told E! News about the split. "Given the fact that Tamra Judge made the comments that she did after season 9 that this was going to be Vicki's year in the 'box' so to speak, it made me an easy target."