PHOTOS
Bruce Willis And All Five Of His Daughters Have The Best Time Ever At Disneyland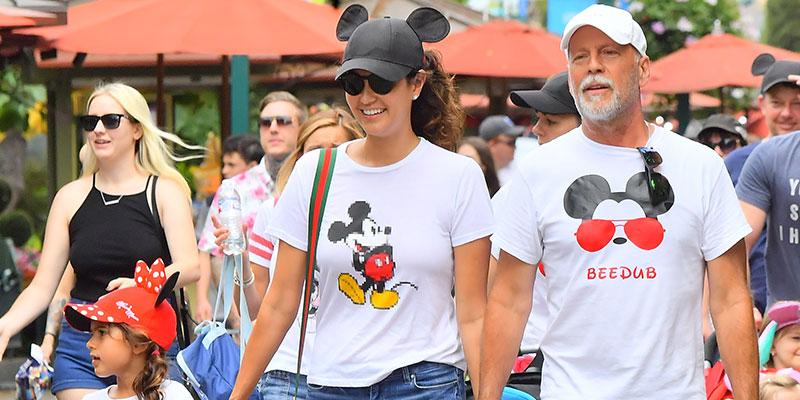 Um, best dad ever? Bruce Willis couldn't keep the smile off his face as he and all of his children (daughters Rumer, 29, Scout, 26, Tallulah, 24, Evelyn, 4, and Mabel, 6) spent the day at Disneyland on Monday. Read on to see the pics!
Article continues below advertisement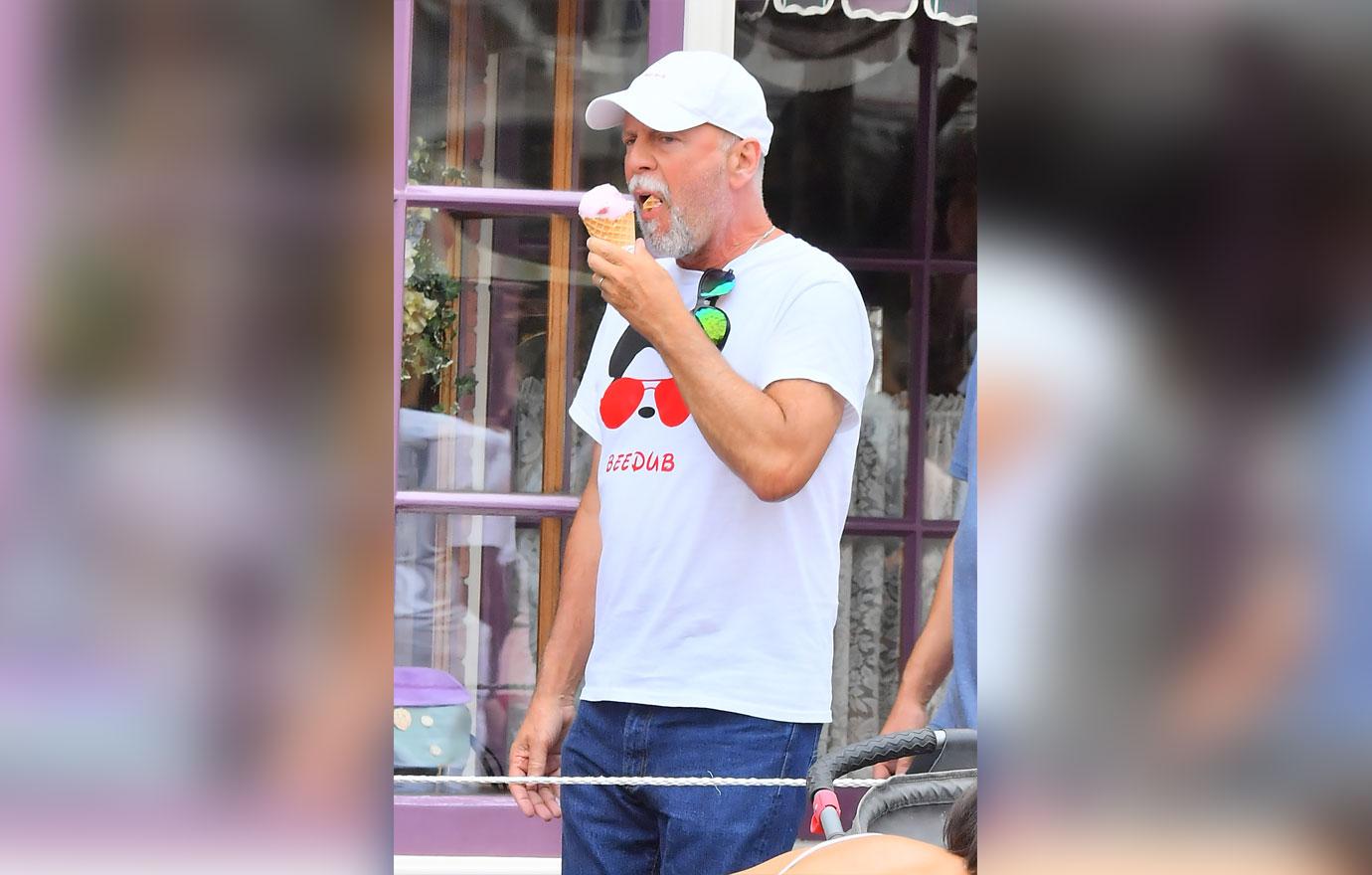 If you're already at the happiest place on earth, you might has well have some ice cream! And that's exactly what the actor did. He was snapped devouring a strawberry cone.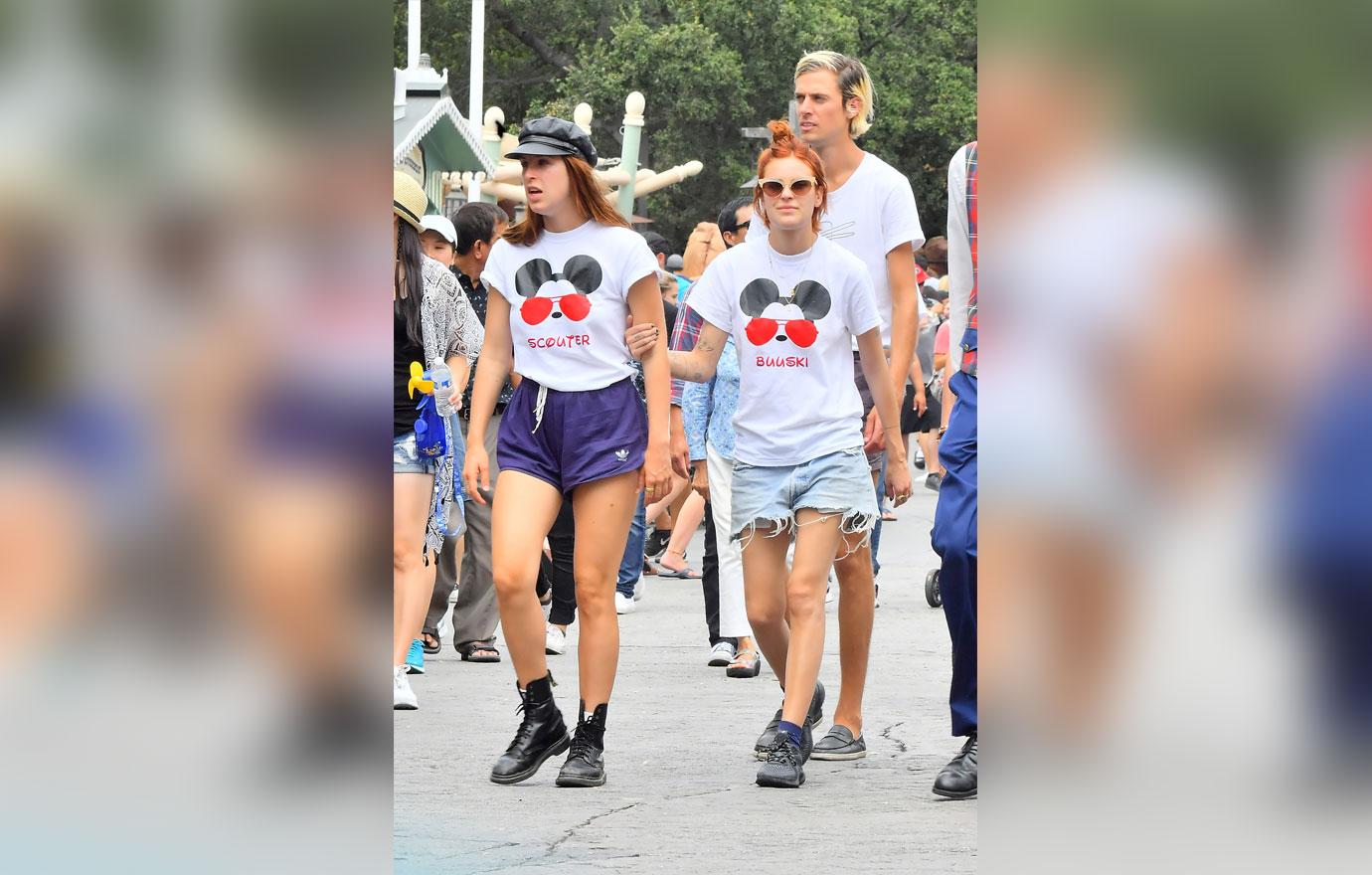 His oldest girls (whose mother is Demi Moore) couldn't contain their excitement, either. They even dressed for the occasion—each wearing t-shirts with Mickey Mouse ears.
Article continues below advertisement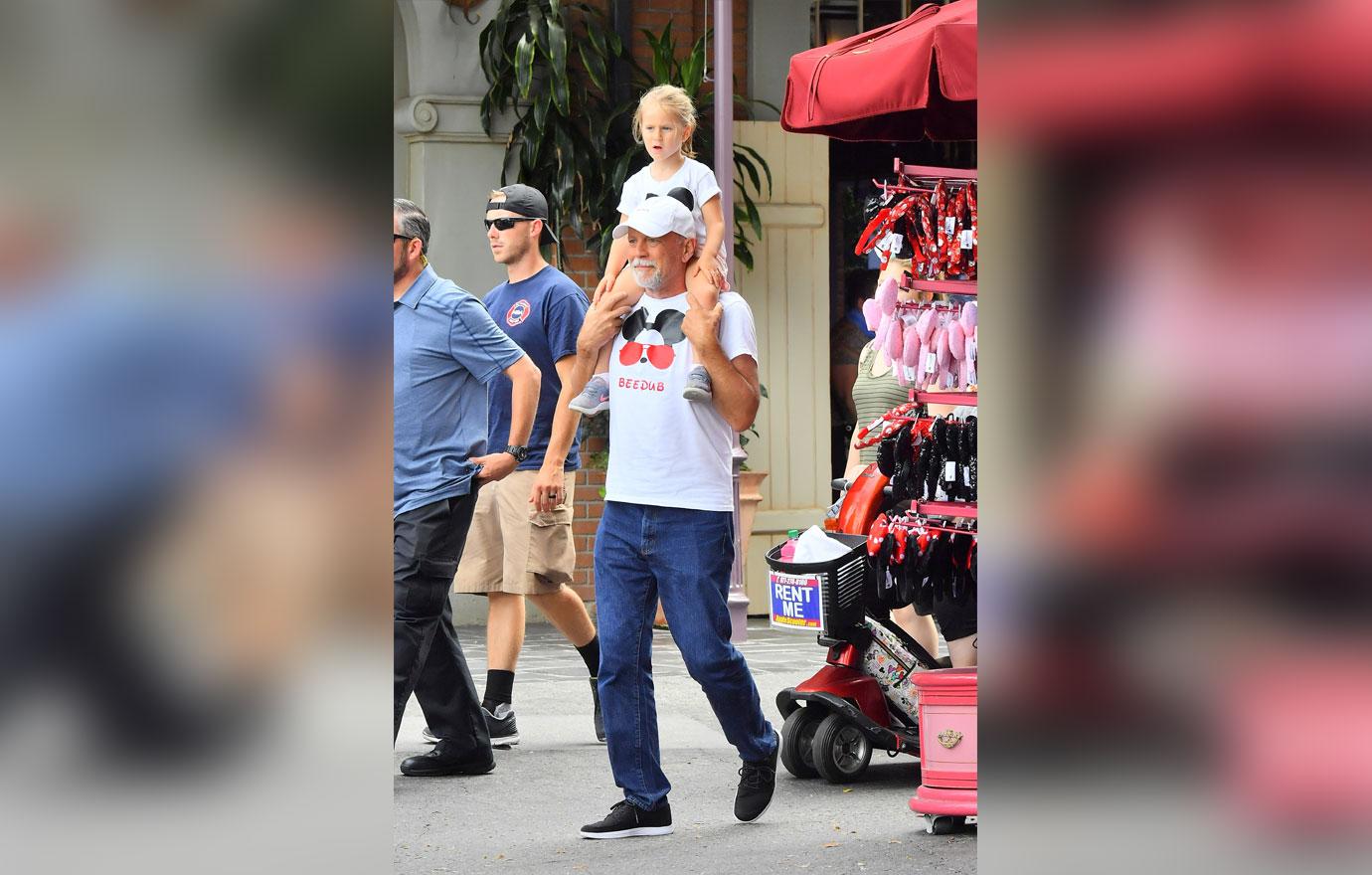 Meanwhile, his youngest daughters got the best view in the park—while sitting on top of his shoulders.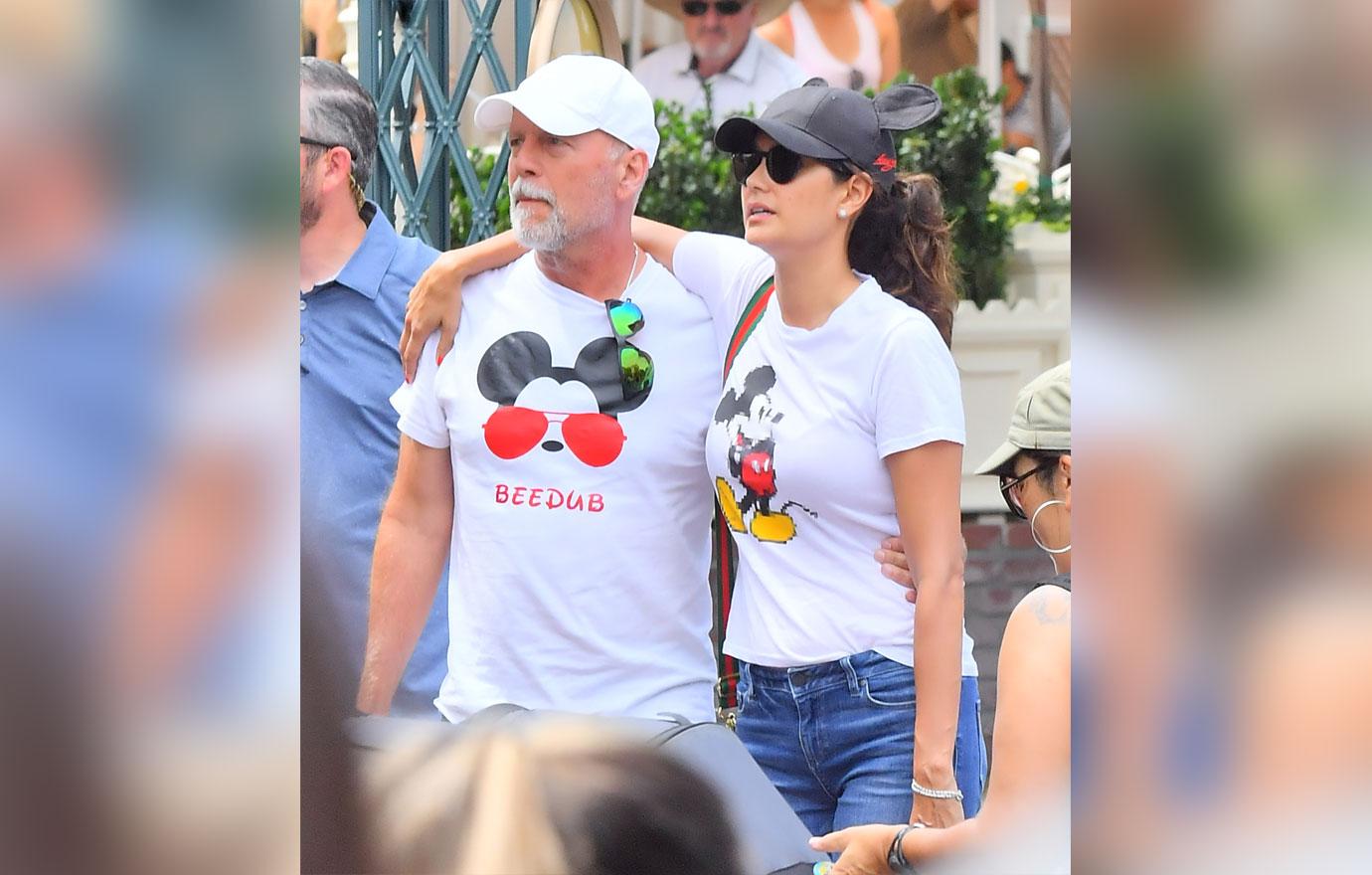 Bruce's wife (and mother of his two youngest) Emma Hemming also tagged along for the fun day, showing all kinds of couple goals.
Article continues below advertisement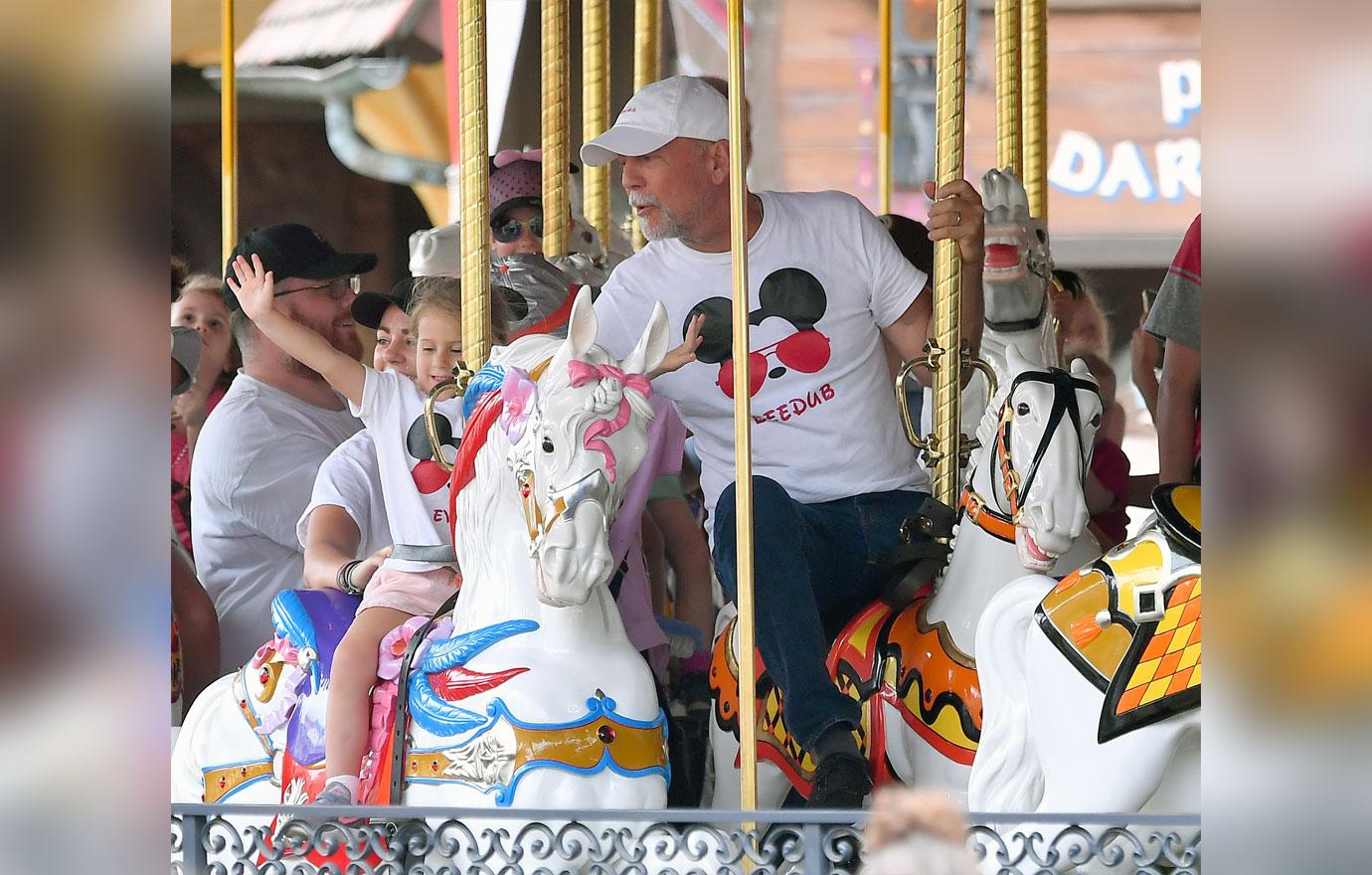 But of course, what's Disneyland without the rides? The proud papa accompanied his little ones on the merry-go-round for a good ole fun time.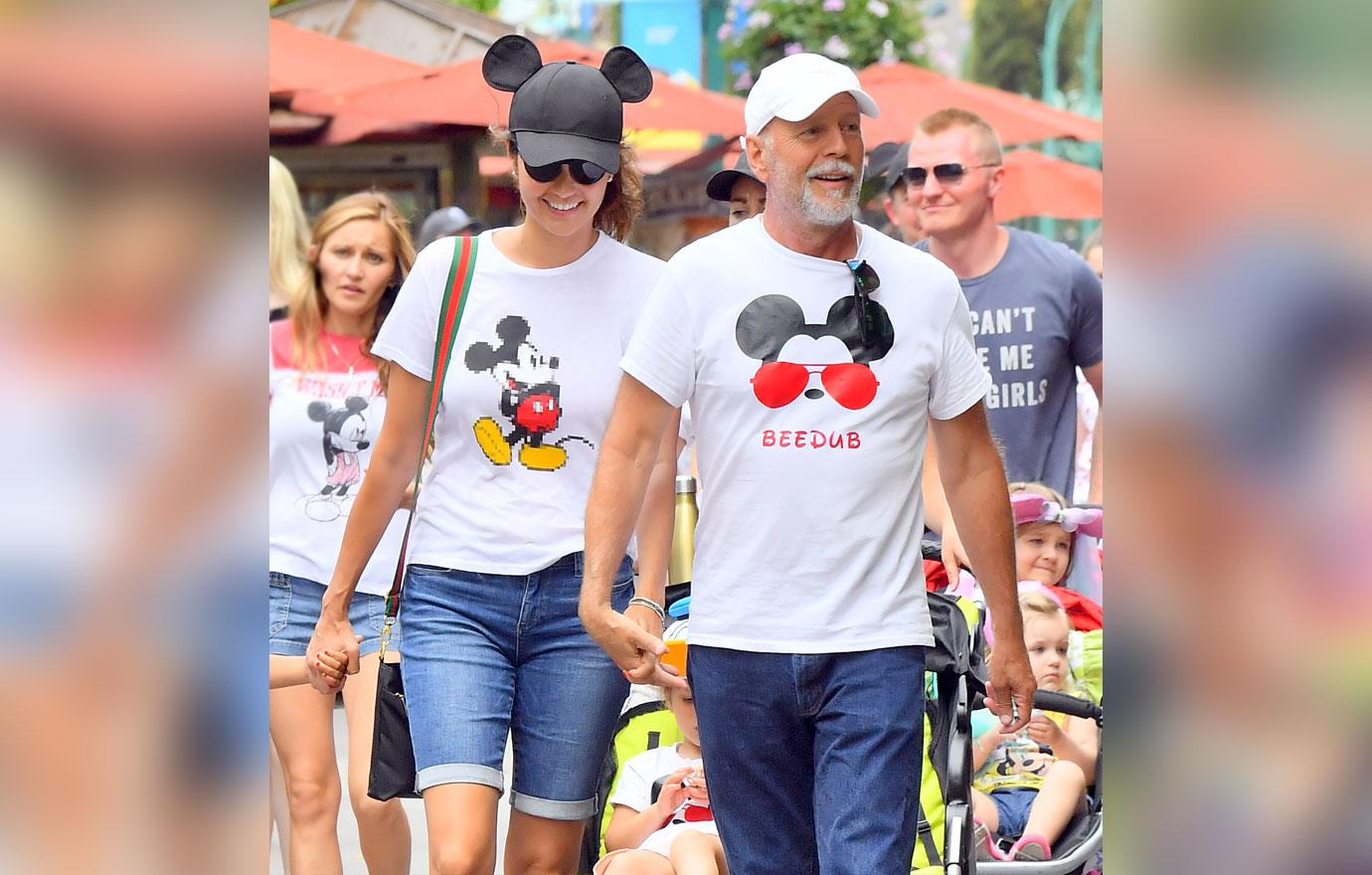 What do you think about Bruce's day at Disneyland with all of his kids? Sound off in the comment section!