PHOTOS
Family Fun! Cam Gigandet Carries His Adorable Daughter Armie While Out With His Fiancé!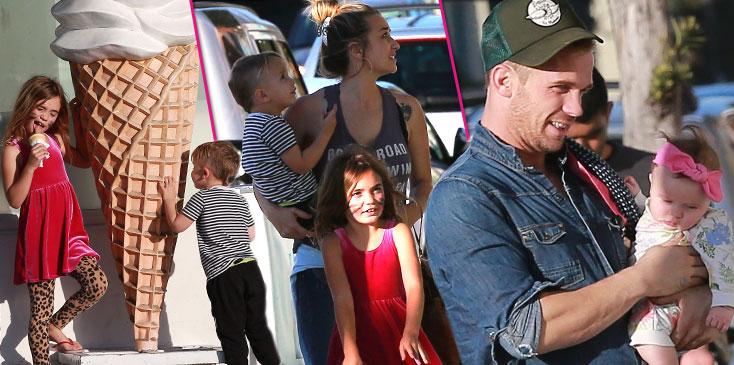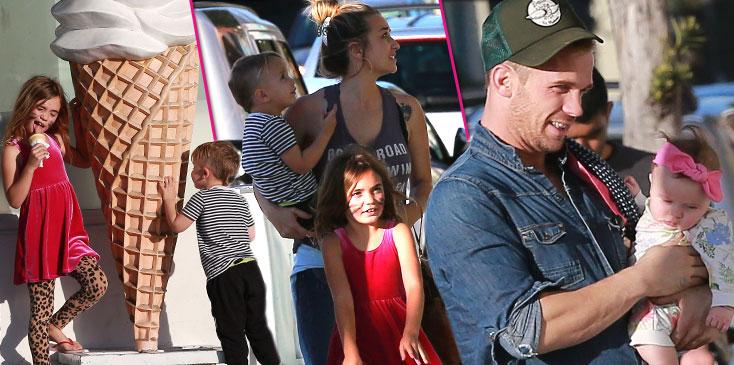 Now this is how you do a family outing! Twilight star Cam Gigandet was a doting father while out with his partner in Santa Monica.
Article continues below advertisement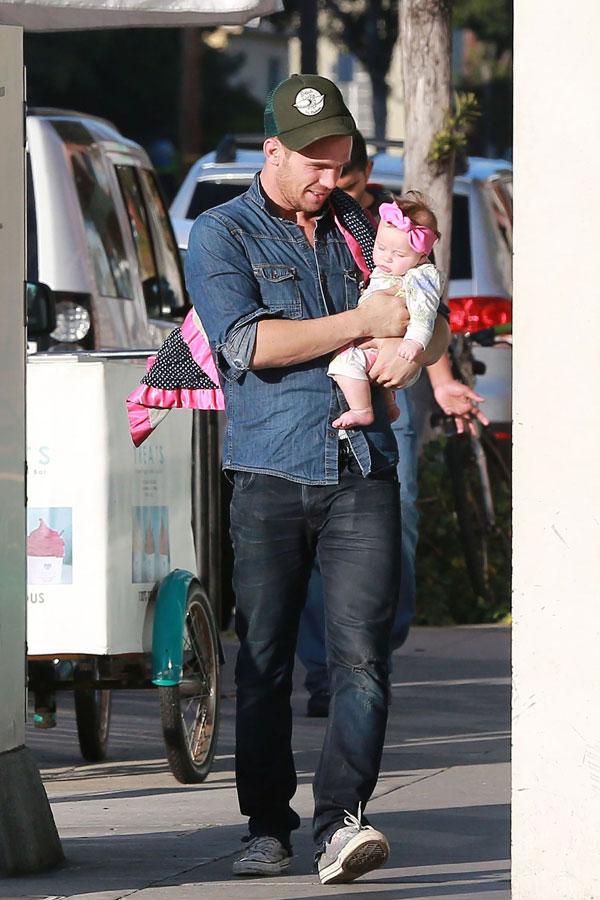 The hunky actor dressed casually in a denim shirt and dark jeans and apparently trucker hats are making a comeback! His daughter Armie looked adorable in her baby gear and completed her look with a pink bow!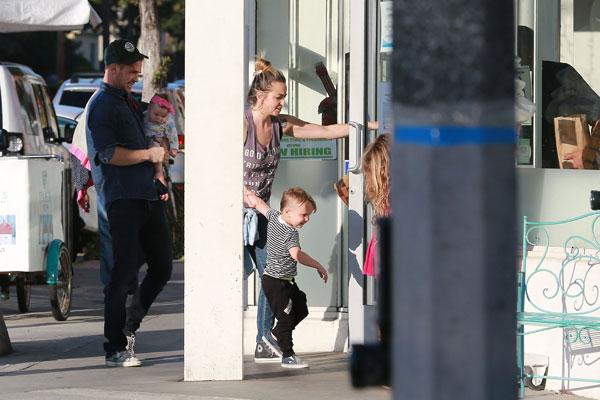 His fiancé Dominique Geisendorff still looked chic while dressed down in a sleeveless T-shirt and blue jeans as she tended to the two older siblings, Everleigh and Rekker. The family was heading to a frozen yogurt shop for a sweet treat.
Article continues below advertisement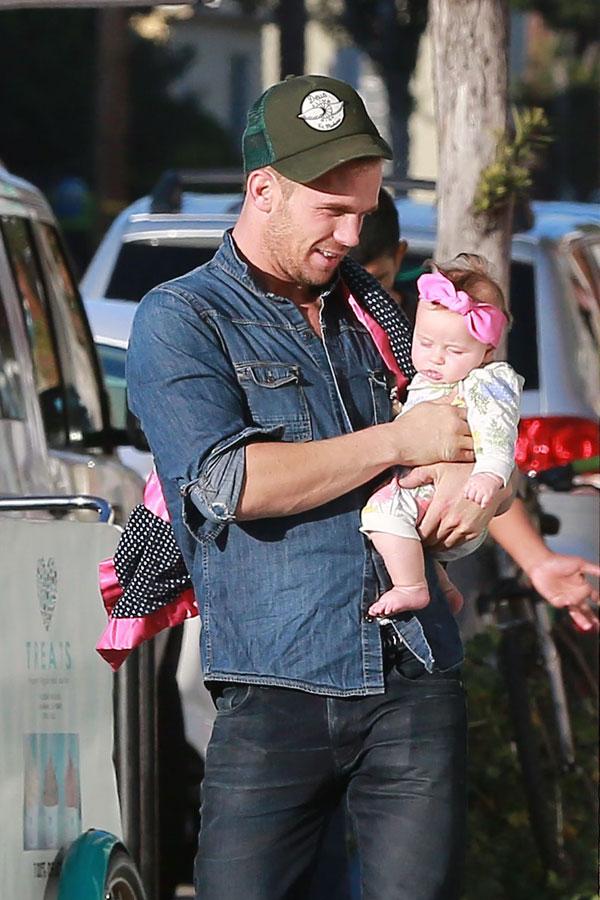 Cam previously told People magazine, "With kids, it's always tough to really commit much time and energy to staying in shape, but it's a sacrifice I'm willing to make." It shows!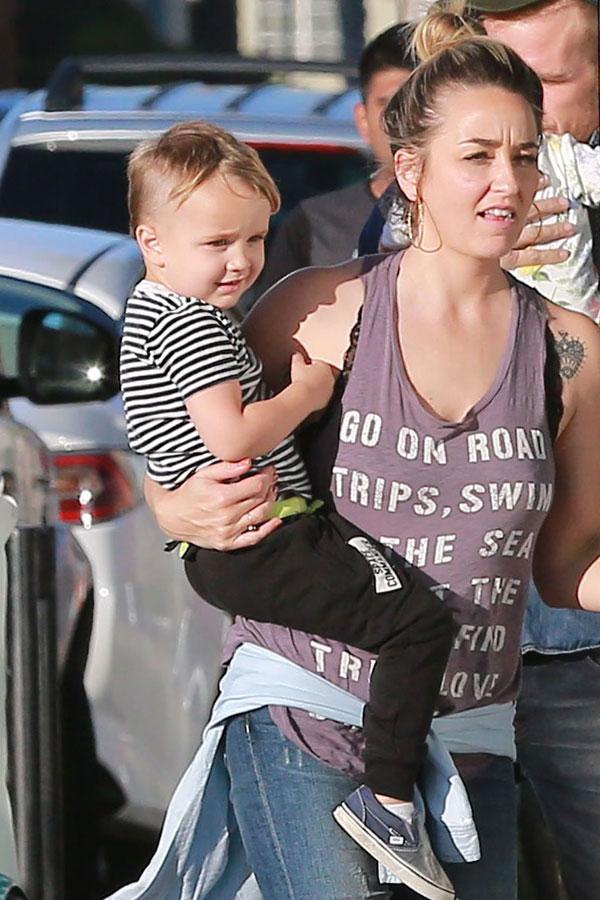 And Dominique already has her pre-baby body back, after they welcomed their third child in December. And fitness is evidently very important to this couple!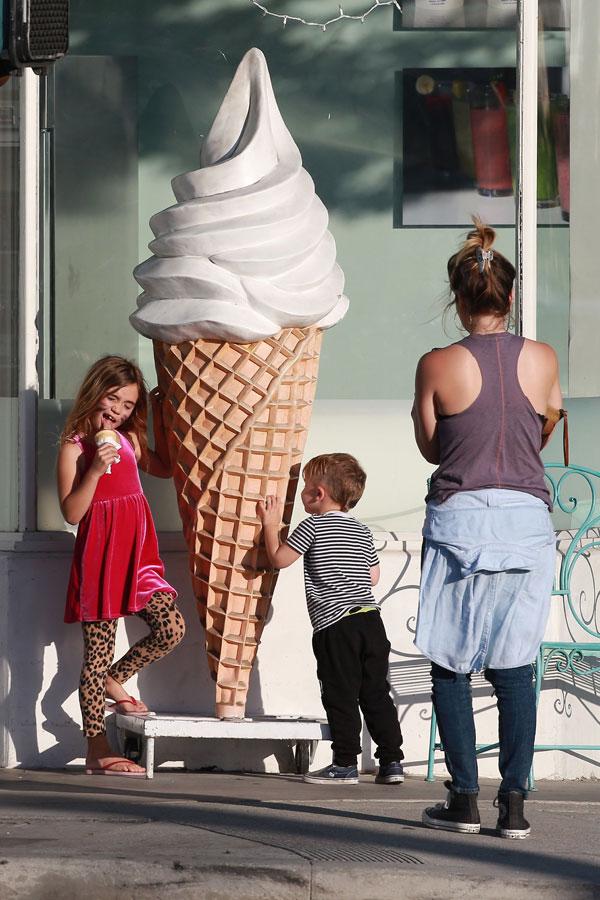 What are your thoughts on Cam's outing with his family? Let us know in the comments section.