PHOTOS
Cara Delevingne Promotes New DKNY Line—Standing On the Bloomingdale's Sign!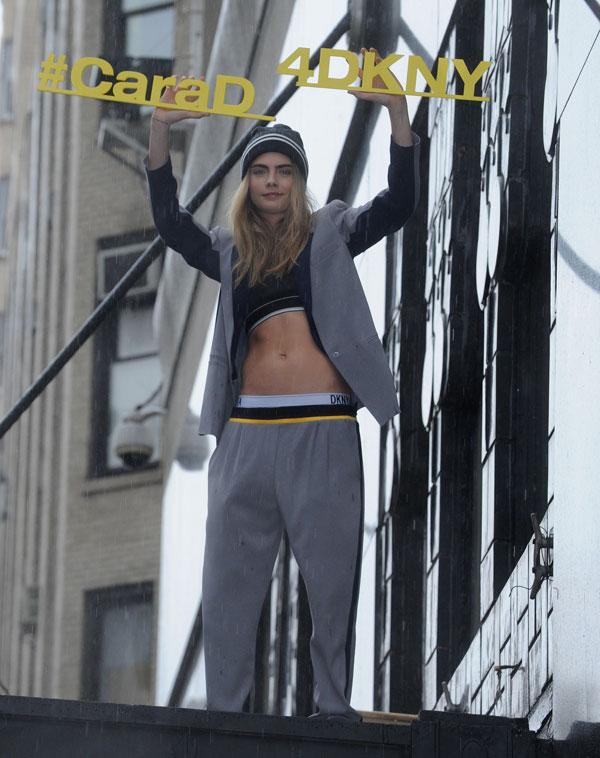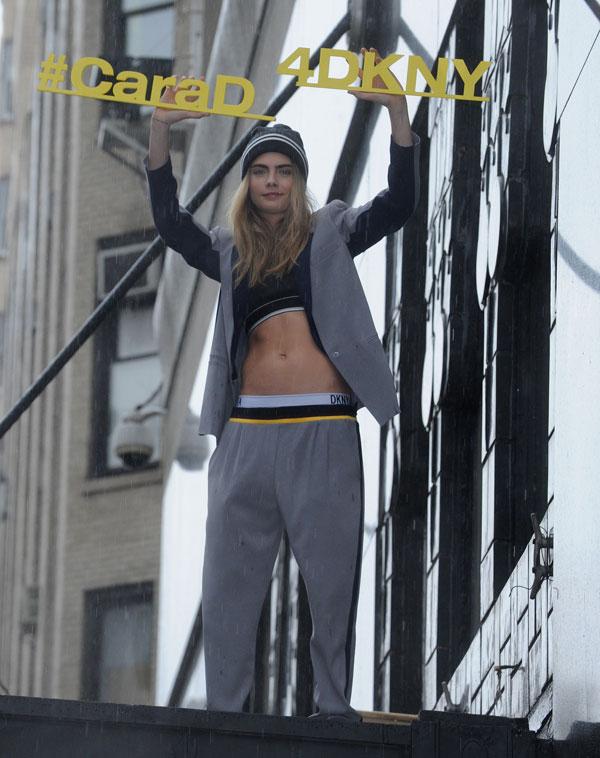 Because billboards to promote fashion lines are so last week, Cara Delevingne decided to promote her new clothing line for DKNY by waving around the collection's hashtag while standing on the Bloomingdale's sign in New York City.
Article continues below advertisement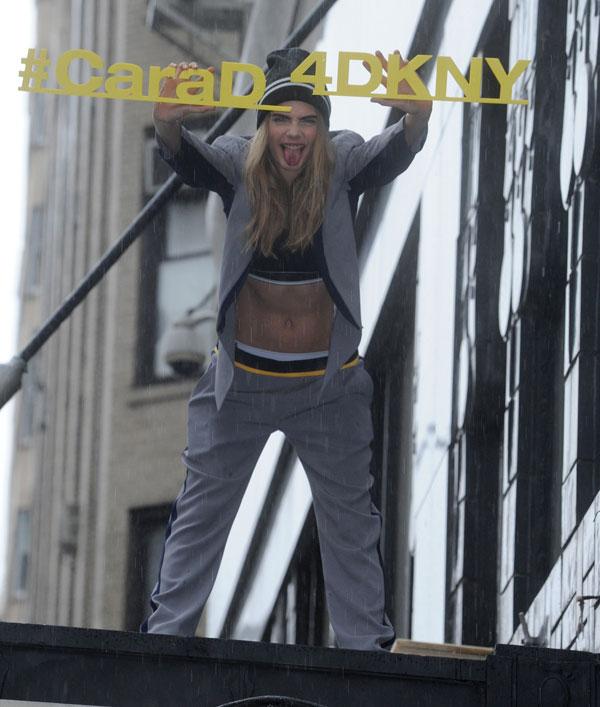 Showing off her toned tummy in some of the collection's items and wearing her iconic beanie, Cara worked the cameras while sticking out her tongue. Just like Miley, Cara really likes to use that pose.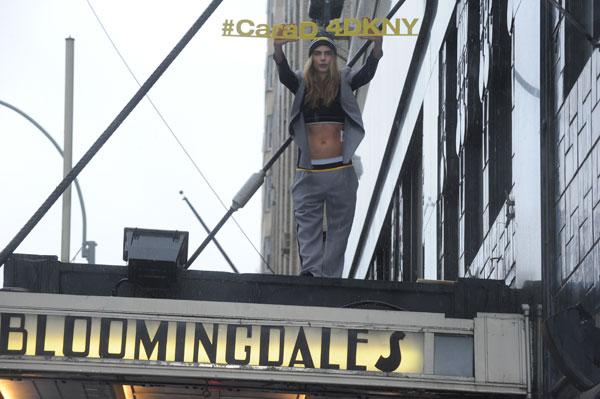 This year along, Cara has been tied to brands like Mulberry, Burberry alongside Kate Moss, and DKNY. She's also graced the cover of Allure and Vogue.
Article continues below advertisement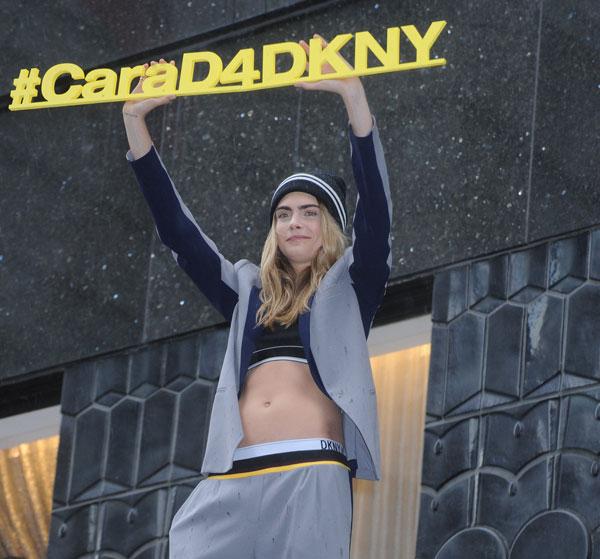 Are you going to check out #CaraD4DKNY at Bloomingdale's?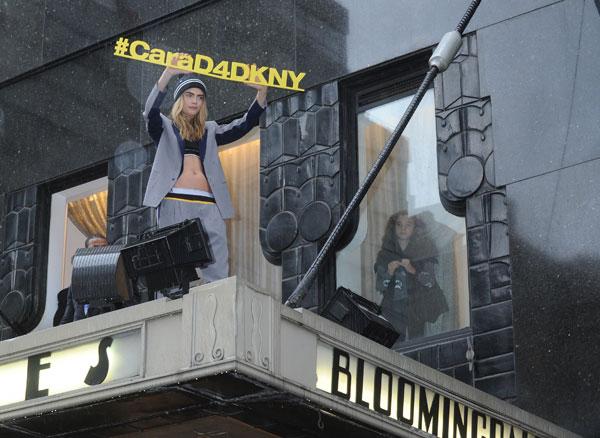 What's next for this lady? Not too long ago the model took to Instagram to hint at an upcoming photo project with Kim Kardashian. Now that's something to watch out for.