PHOTOS
Cara Delevingne And Girlfriend St. Vincent Wear Matching Diamond Rings—Are They Engaged?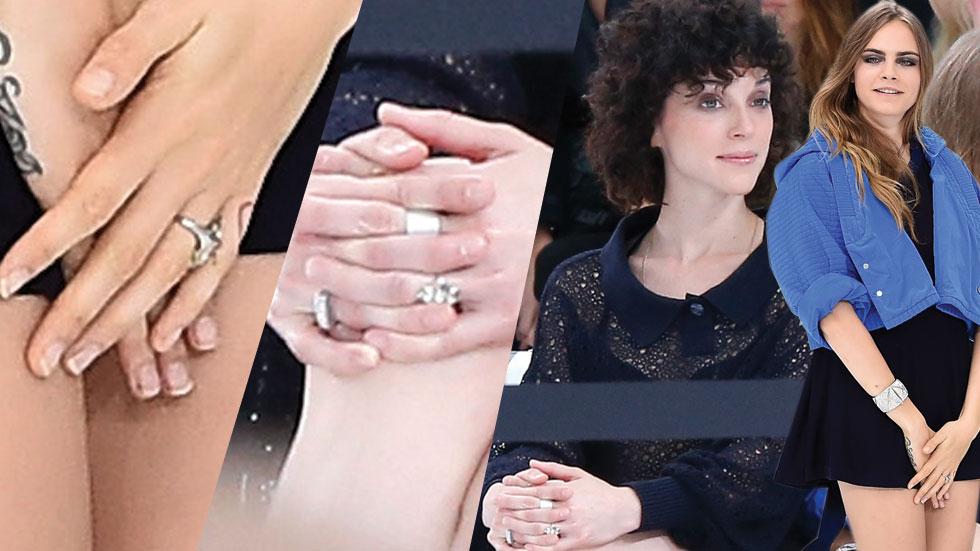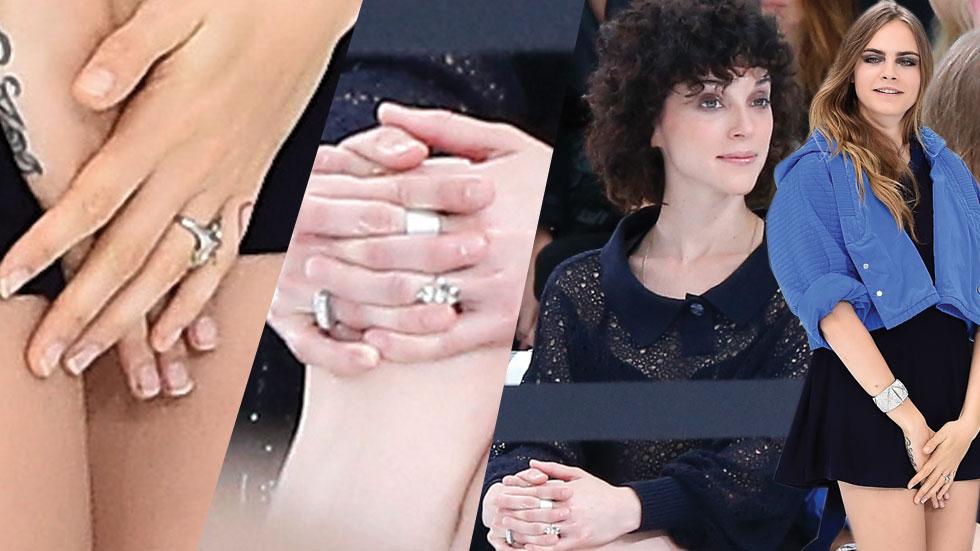 Is Cara Delevingne officially off the market? Check out her diamond ring—and yes girlfriend St. Vincent is wearing one as well!!
Article continues below advertisement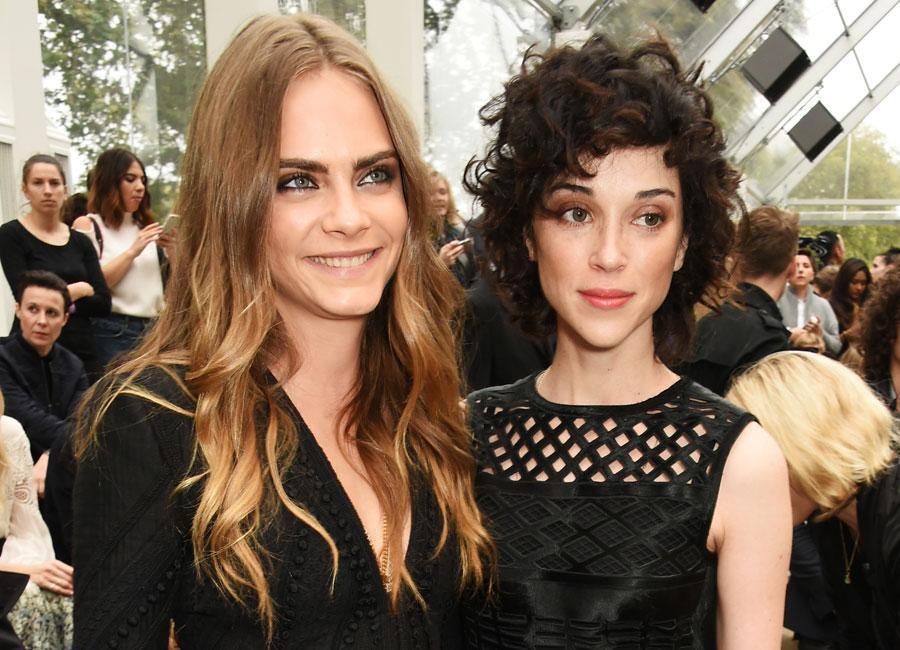 Both Cara and her Grammy-winning musician girlfriend rocked a gorgeous ring that featured small diamonds and a sapphire stone while at the Chanel runway show in Paris this week.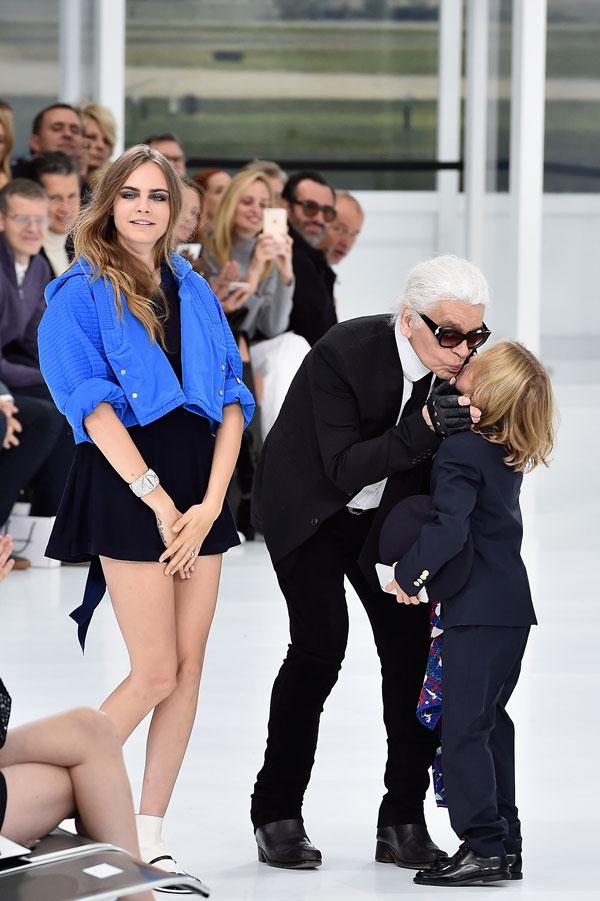 Coincidentally, or maybe not, both ladies seemed to be covering their hand during the show in an effort to hide the major bling.
Article continues below advertisement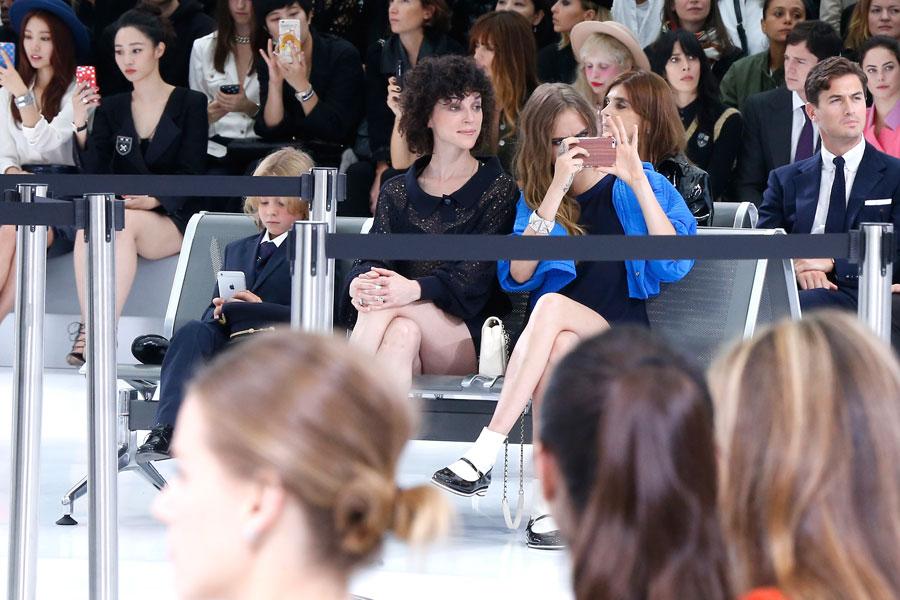 In July, Cara spoke candidly about her relationship in Vogue, saying, "I think that being in love with my girlfriend is a big part of why I'm feeling so happy with who I am these days. And for those words to come out of my mouth is actually a miracle."