PHOTOS
Not OK! Carmelo Anthony Gives PATHETIC Justification For Cheating On La La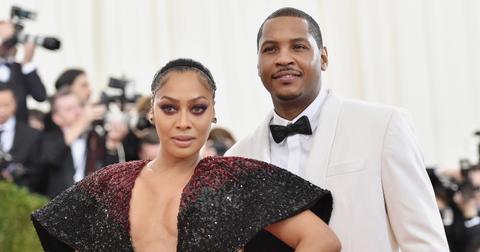 Apr. 18 2017, Published 5:34 p.m. ET
View all comments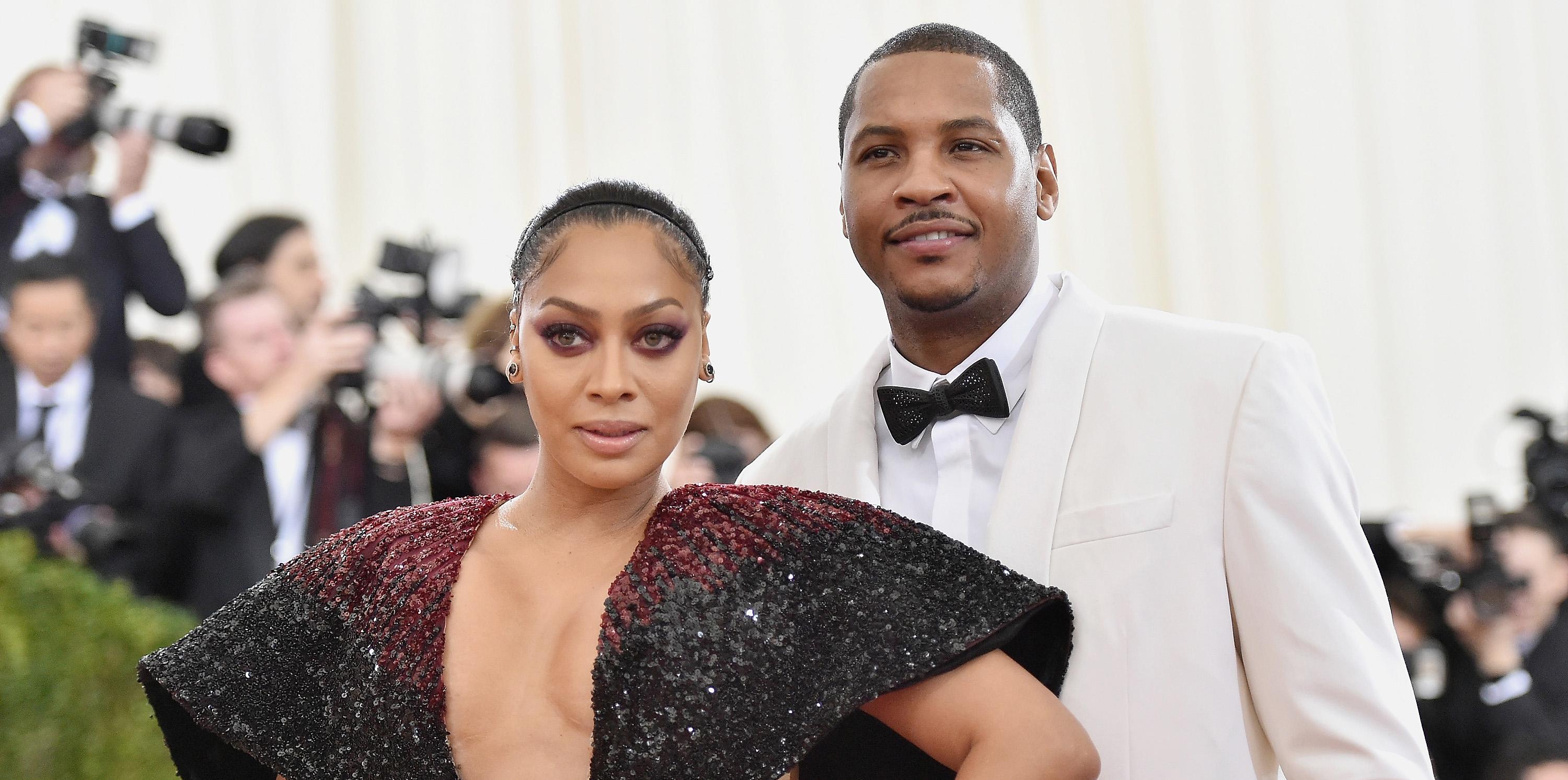 Carmelo Anthony and his wife La La have officially split. The famous athlete reportedly cheated on her and may have even knocked up a stripper! Now it's been revealed how Carmelo used to justify being unfaithful, and it's disgusting.
Article continues below advertisement
Sources revealed to Page Six that Carmelo used to tell his friends, "La La is married, I'm not." Several insiders confessed that during his almost seven-year marriage with La La, Melo flirted or hooked up with other women while on the road with the Knicks.
"Melo's tagline was, 'She's married, I'm not,'" the source revealed. "That's how he would justify it. His attitude is that all professional athletes do it, and many of them do. La La has put up with a lot. She knew it was going on, but I guess this time she's had enough."
Article continues below advertisement
Carmelo's reps refuse to comment on the reports that he got a stripper pregnant. The dancer is reportedly demanding money for medical bills and other baby expenses. However, an insider close to Melo told Page Six, "The stripper pregnancy rumor is not true. Yes he's not been perfect, but the baby with a stripper isn't true."
As of now, the source went on, the couple doesn't have plans for an official divorce. "They've been living separately for several months," they said. "They've broken up in the past, they split three years ago, gave it some time and then got back together. They're hoping the same works again."
Article continues below advertisement
It hasn't helped the two that La La's career is on the up, while Carmelo's been struggling. "Carmelo's career problems, on the other hand, don't put him in a good mental place," the source said. "There's also the uncertainty about their future — Carmelo is likely to be leaving New York but who knows where. They want to see how that shakes out before figuring out what to do."
What do you think of Carmelo's excuse for cheating? Sound off in the comments!