PHOTOS
Carrie Underwood Explains Why She Doesn't Do Choreography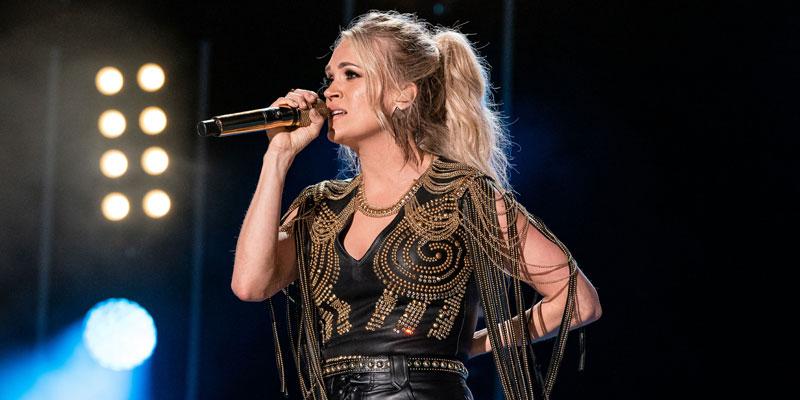 Carrie Underwood is making it up as she goes along. The "Jesus, Take The Wheel" singer revealed that she doesn't do choreography during performances in a new interview, as she finds that her best performances happen when she's "lost in the songs."
Article continues below advertisement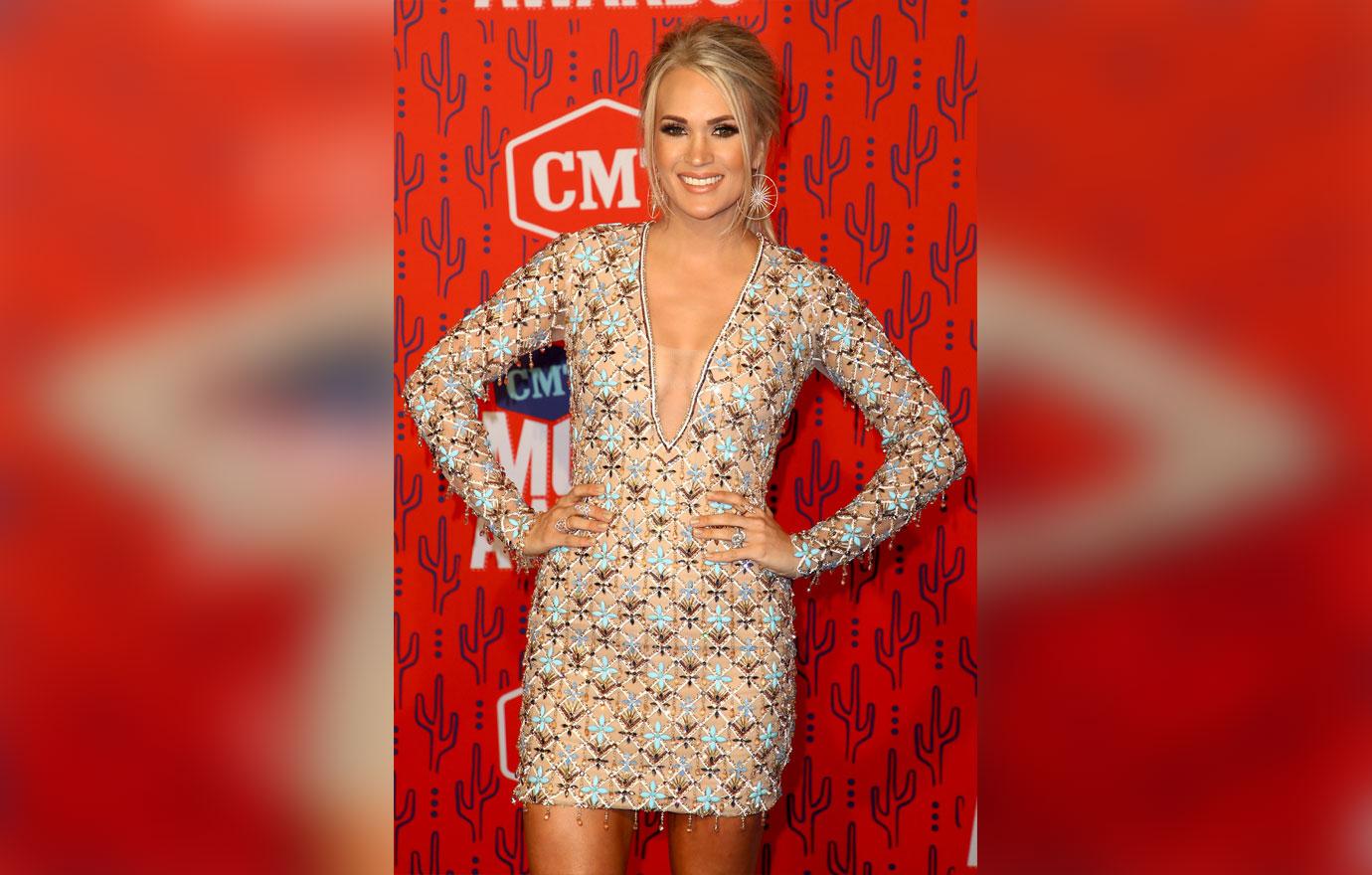 "I can't really do choreography," the American Idol alum told POLLSTAR. "Any time I've tried, it's never felt right — and the vocals suffer. There are certain places you have to be for certain things, sure, but that just happens."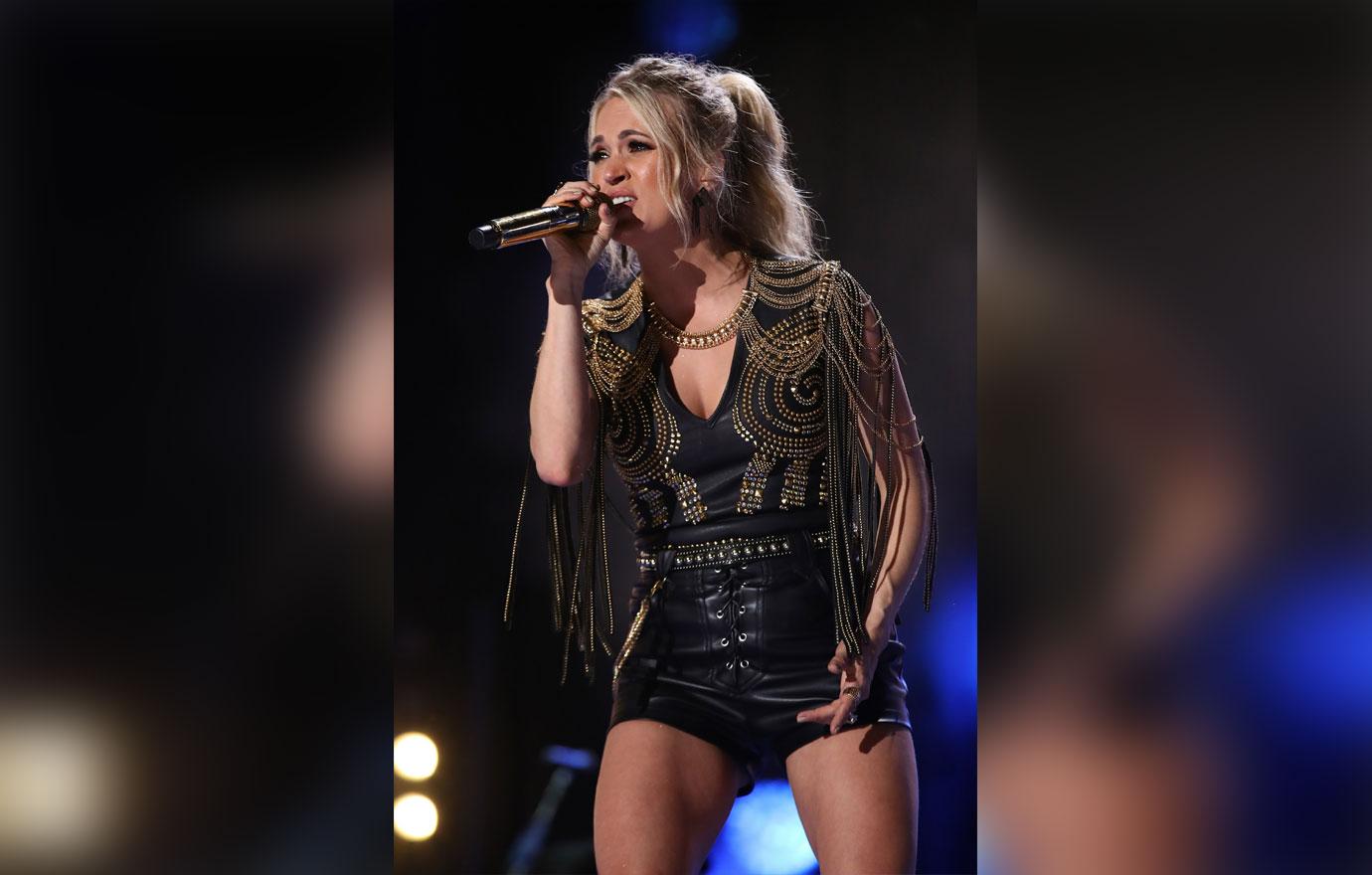 Carrie also said that she uses her "whole body." "I have involuntary body spasms when I sing, which is funny because I don't realize it when I'm actually singing," she said. "When I look back at performances on TV, and I didn't realize, it sort of catches you." Which, the "Before He Cheats" songstress believes is a good thing.
Article continues below advertisement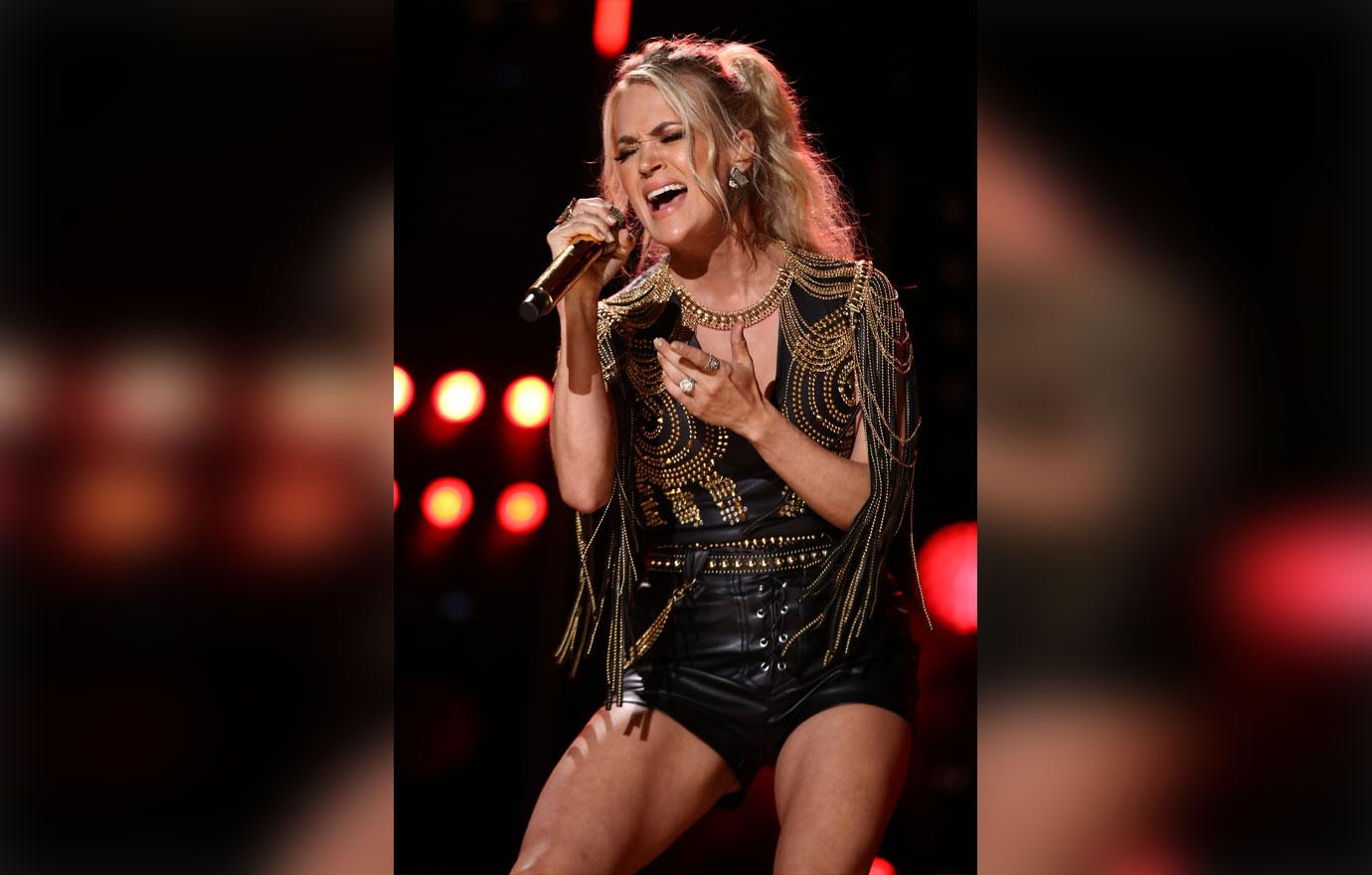 "When you do, it becomes awkward," she elaborated. "If I think about it, I notice my limbs. Then it's a whole mind game. My best performances are when I'm lost in the songs. Just surrender to the music, really throw yourself into it. My husband Mike Fisher talks about it, too. How when he goes out to play hockey, it's always best when he's just in the zone."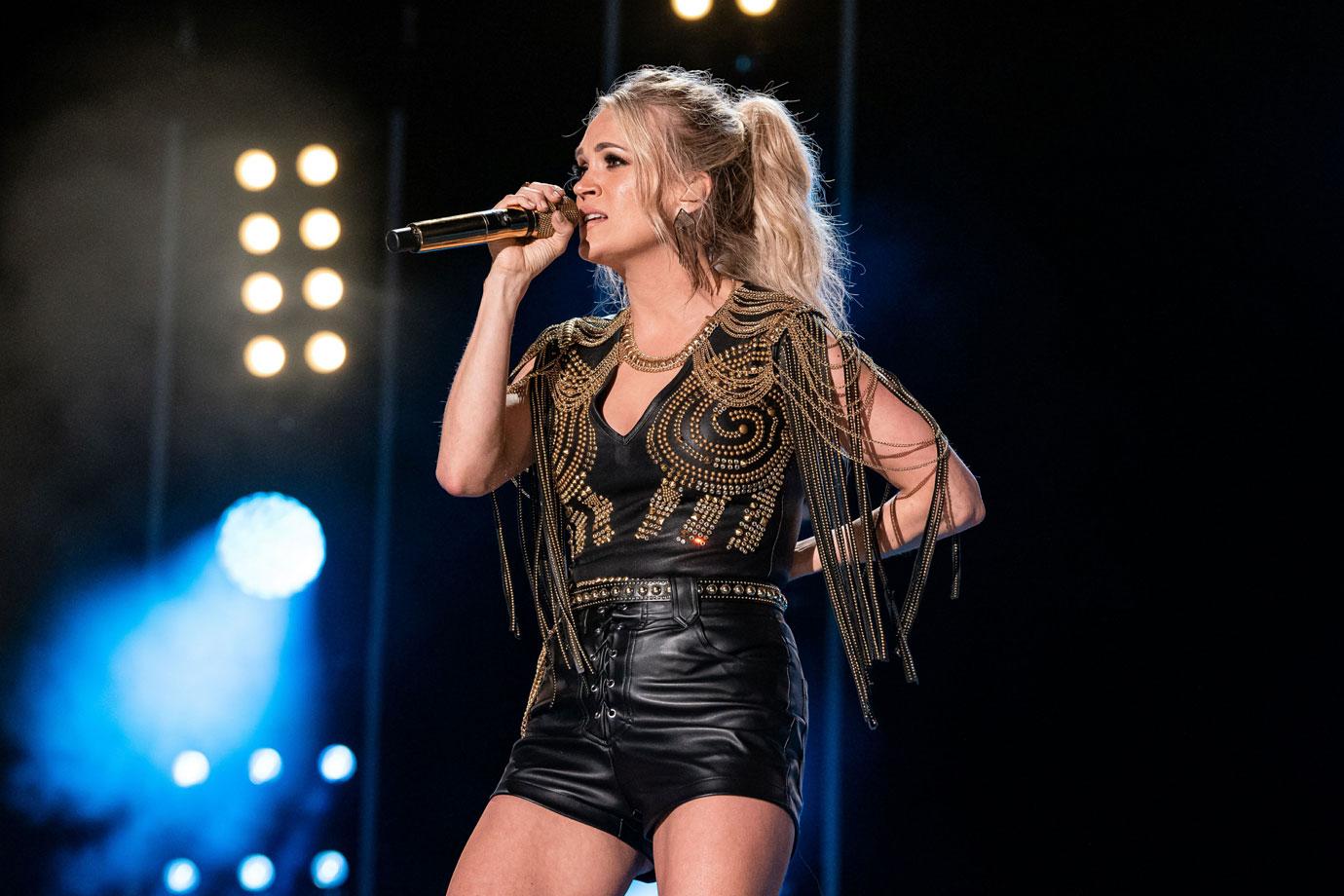 Article continues below advertisement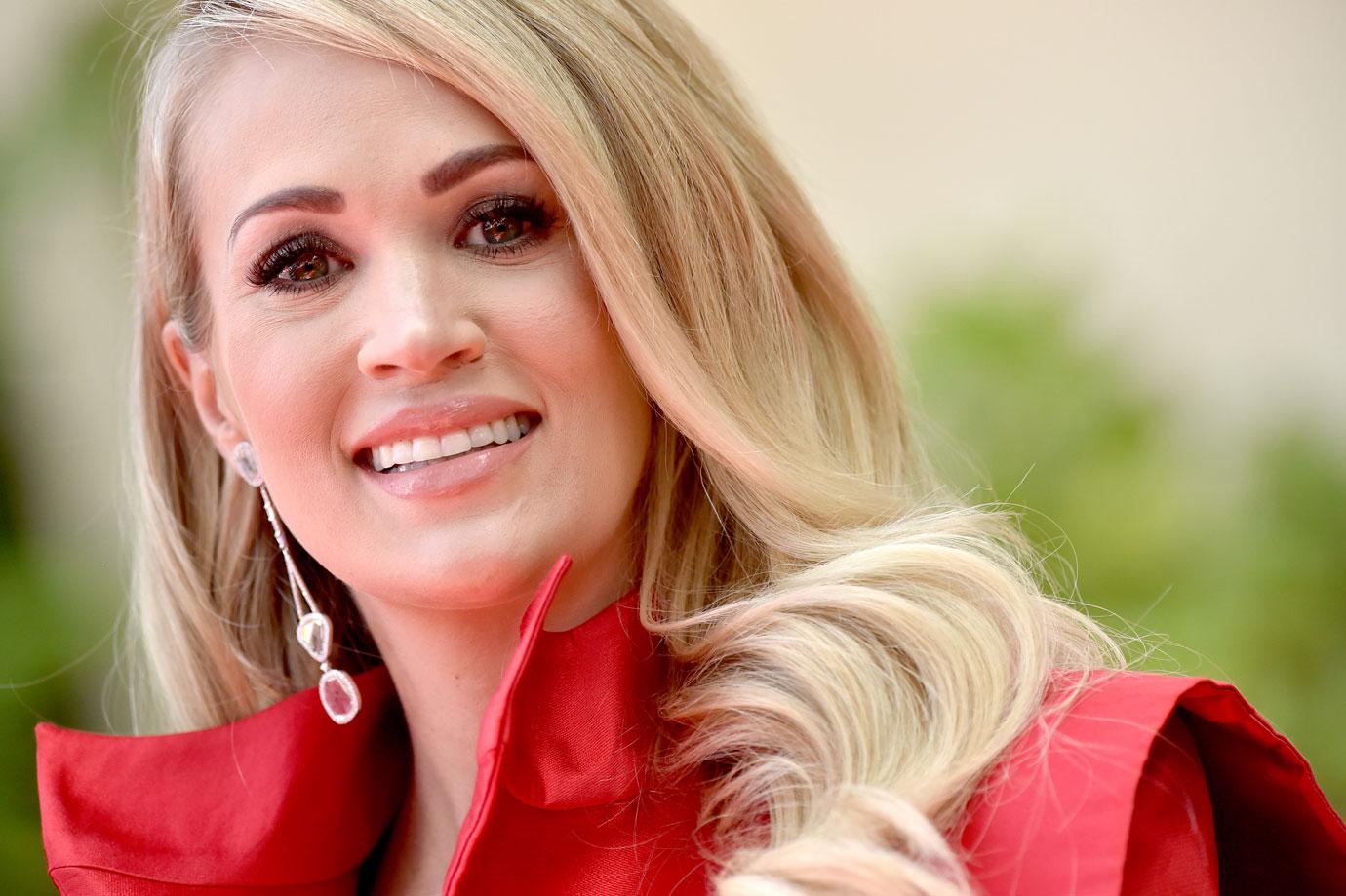 "I'm competitive and committed to what we do. But you know that award is about so much more than me. It's about my team, all the people who work so hard with me — from the label to the road people, the musicians, the songwriters, my management, even the fans because it's their award, too. I see the fans coming to multiple shows, calling the radio stations, trying to find the music," Carrie said.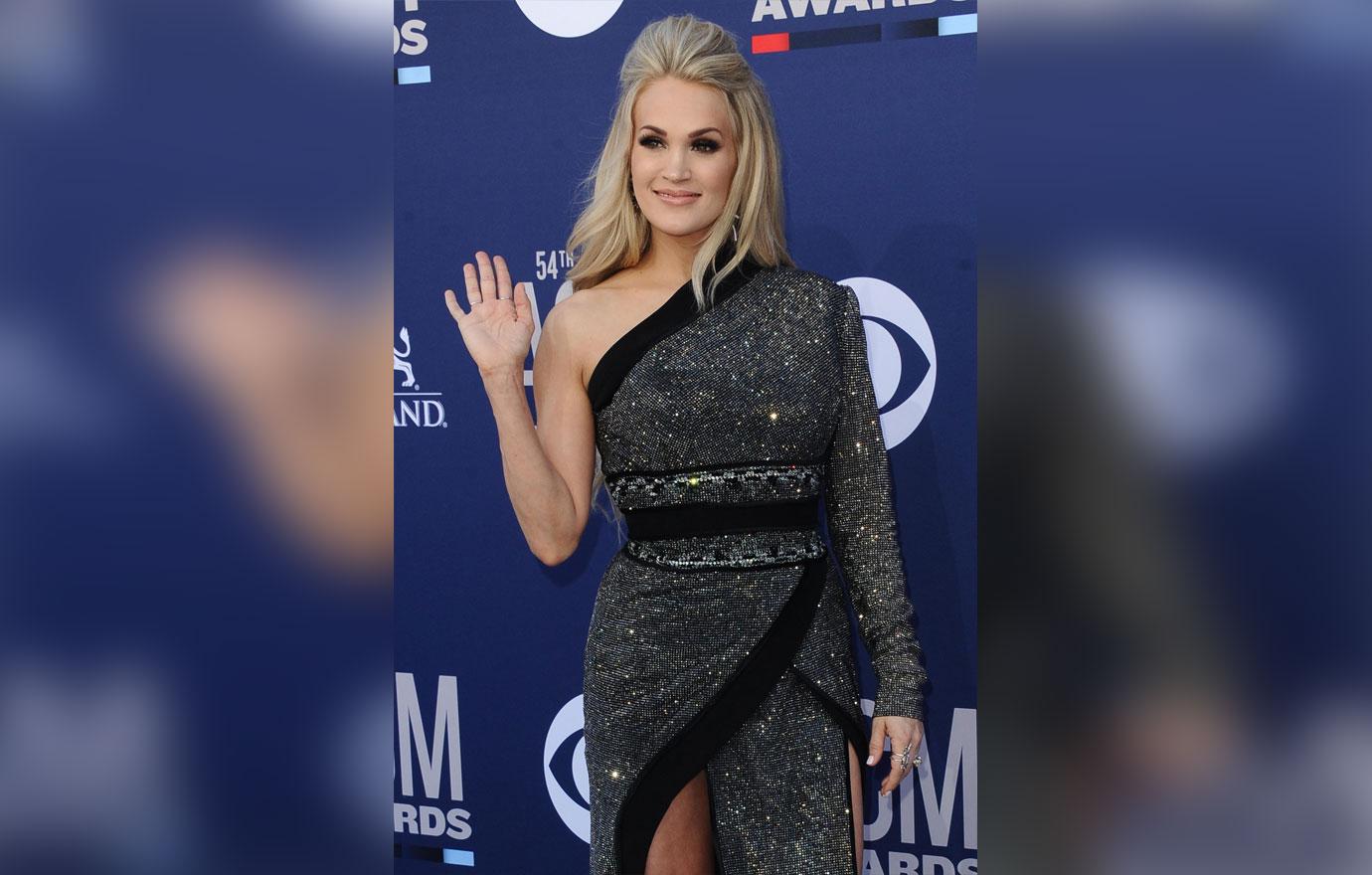 The mother-of-two continued, "I could say, 'I'm just doing this for the fans,' because there's a lot of truth in that," she continued. "And I'd rather be the person who doesn't win, but should. But I look at the things that go into it: performances, album, tour, vocals, the songs. I want to be the person who truly excels at all those things."
What do you think about Carrie's decision to go without choreo? Sound off in the comments below!