PHOTOS
Carrie Underwood's Hockey-Playing Hubby Mike Fisher Comes Out Of Retirement!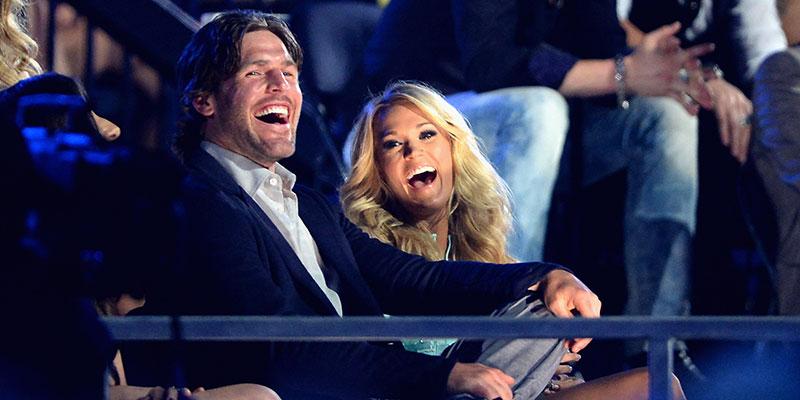 Looks like Carrie Underwood's hubby Mike Fisher isn't ready to hang up his skates just yet! The legendary NHL hockey player just announced that he is coming out of his retirement and making a return to the team he has played the last six years for: the Nashville Predators! Is the "Cowboy Casanova" happy about his return though? Click-through for all the details.
Article continues below advertisement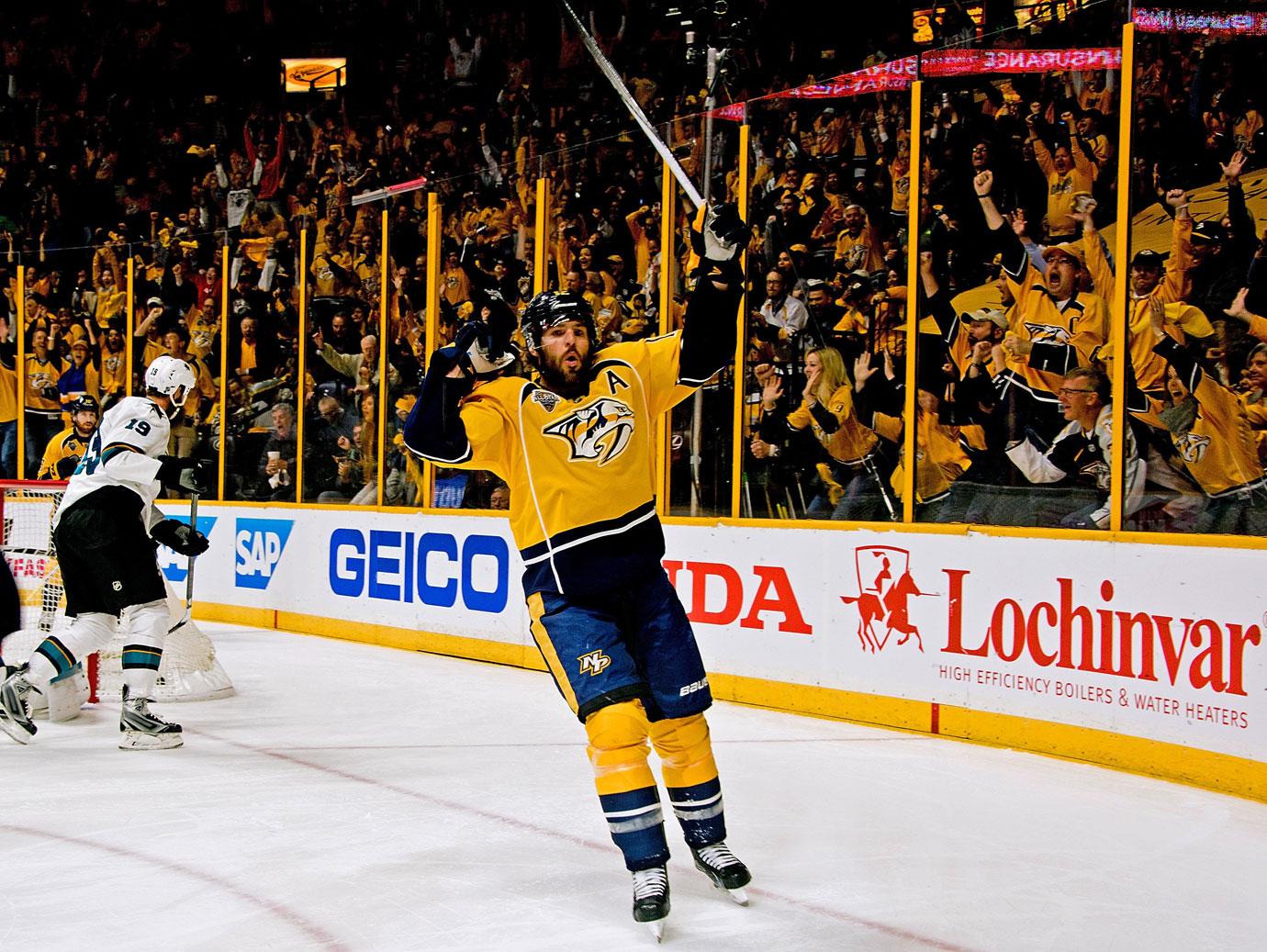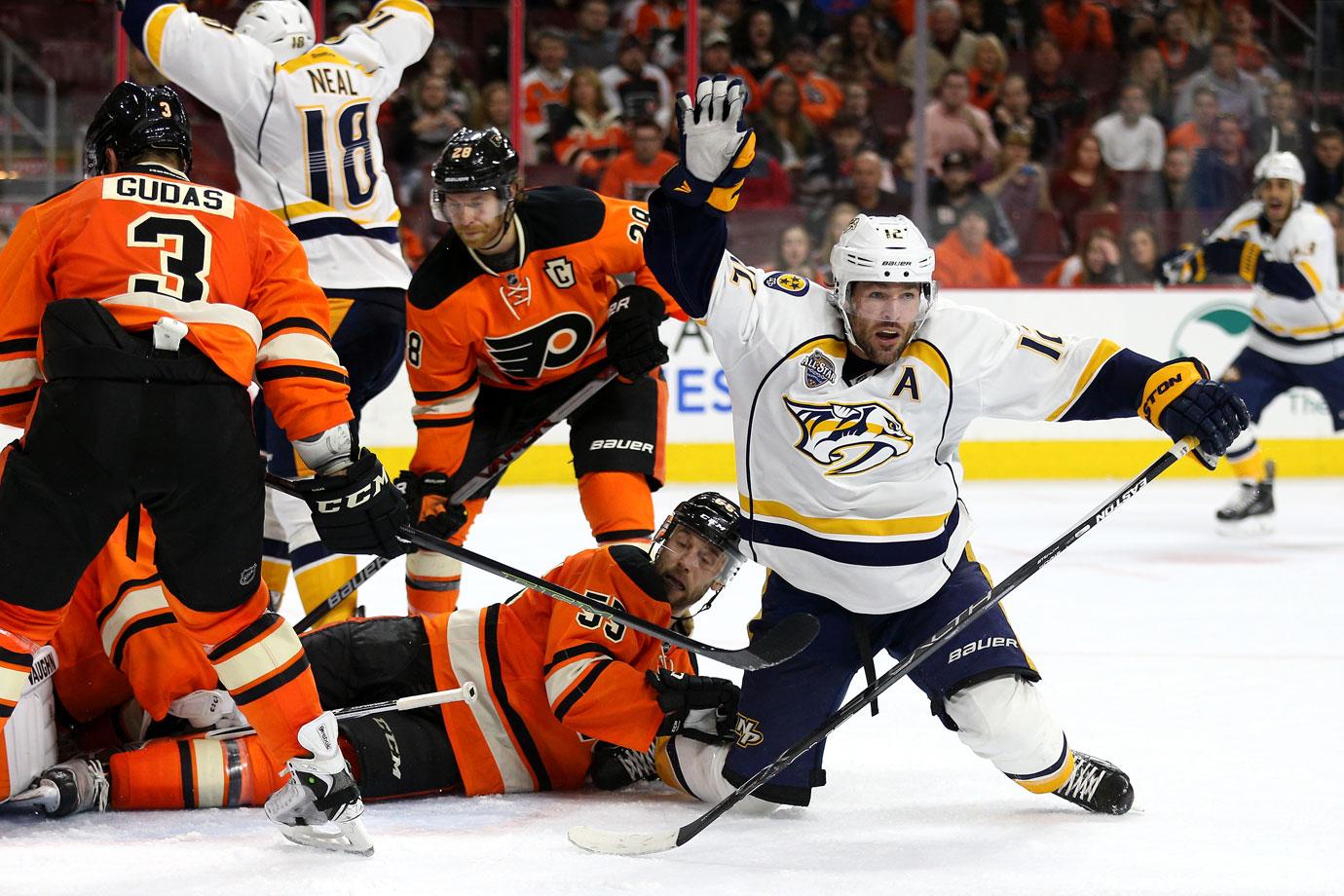 Looks like that retirement was super short lived, as the NHL announced he's back on Wednesday and will play hockey once again for his beloved Nashville Predators.
Article continues below advertisement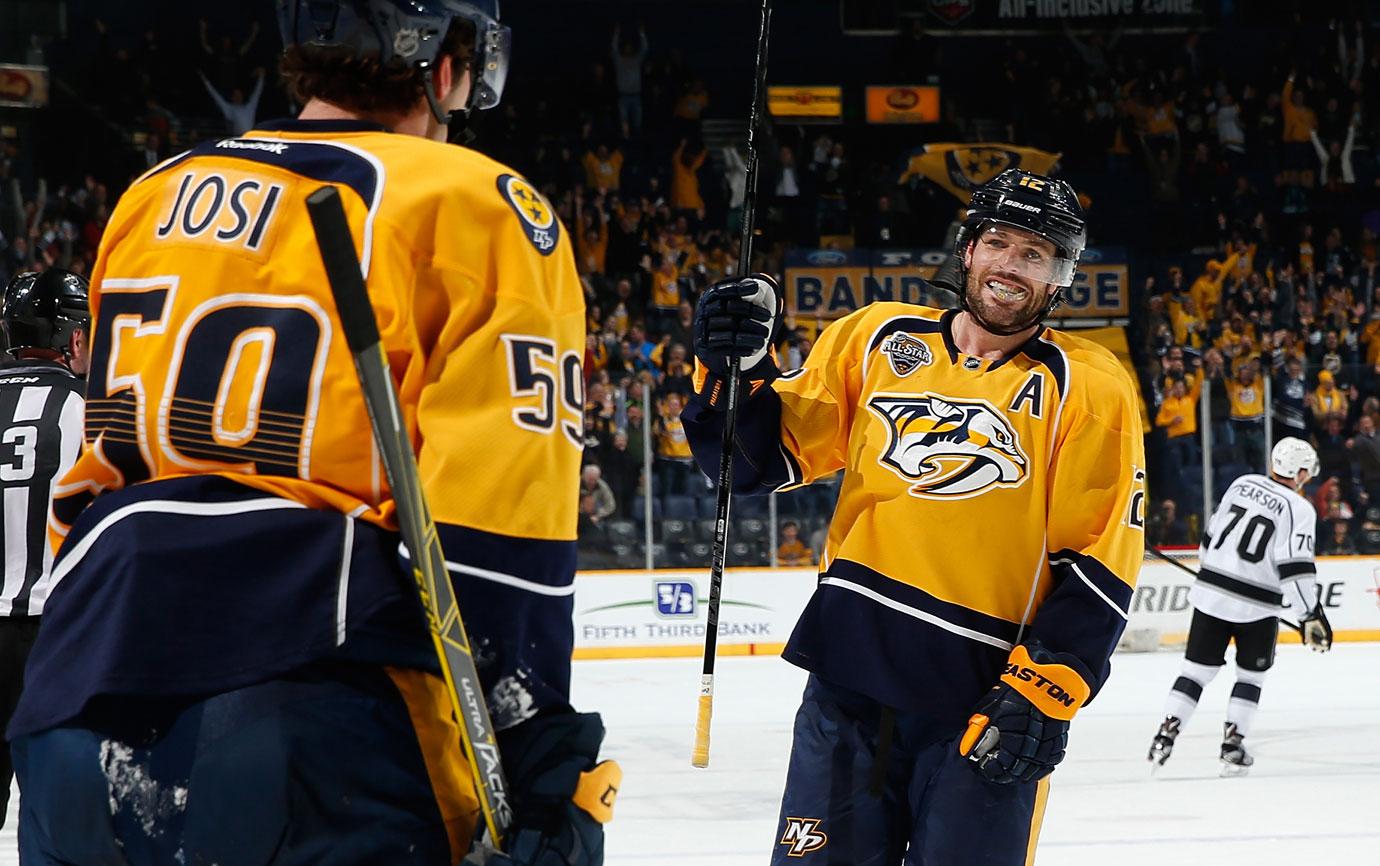 "SEE YOU AGAIN," his team tweeted, with a picture of Fisher on the ice. "He will play for the #Preds this season." Additional tweets from the team indicate that he "hopes to sign a contract around the Feb. 26 trade deadline."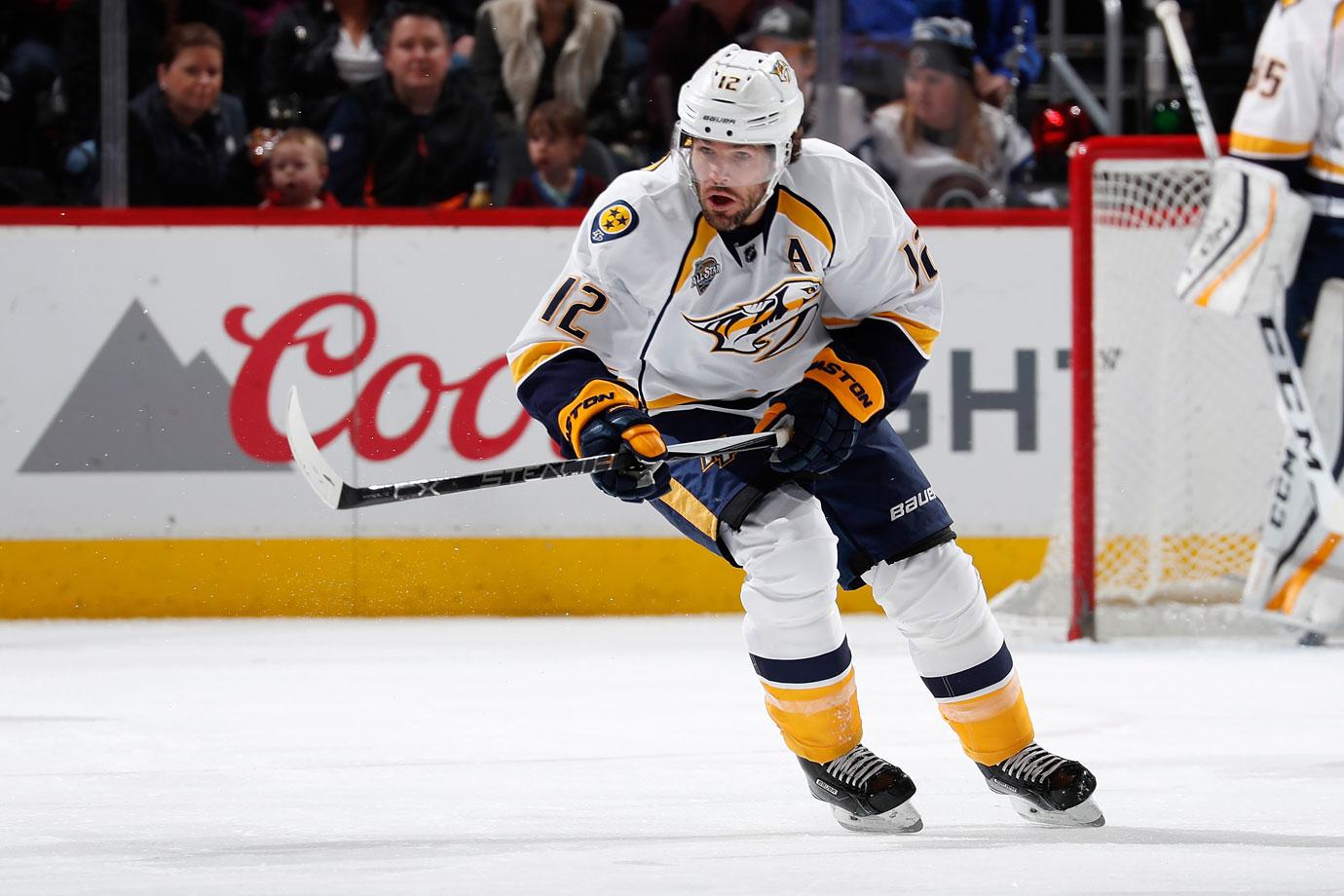 Fisher's excitement about this was equal to his team's, as he shared a sweet Instagram post about his decision to go back on Thursday. "I guess the smile says it all. As I was driving to the rink yesterday I couldn't help but laugh and smile. It felt like driving home to be honest! Sometimes God has surprises or blessings we don't see coming and for this I'm grateful! I'm so blessed to have to the opportunity to join a great group of men and play for a team and city I love! Thanks to my wife and family for supporting me all the way! Now it's time to WIN!!", he captioned.
Article continues below advertisement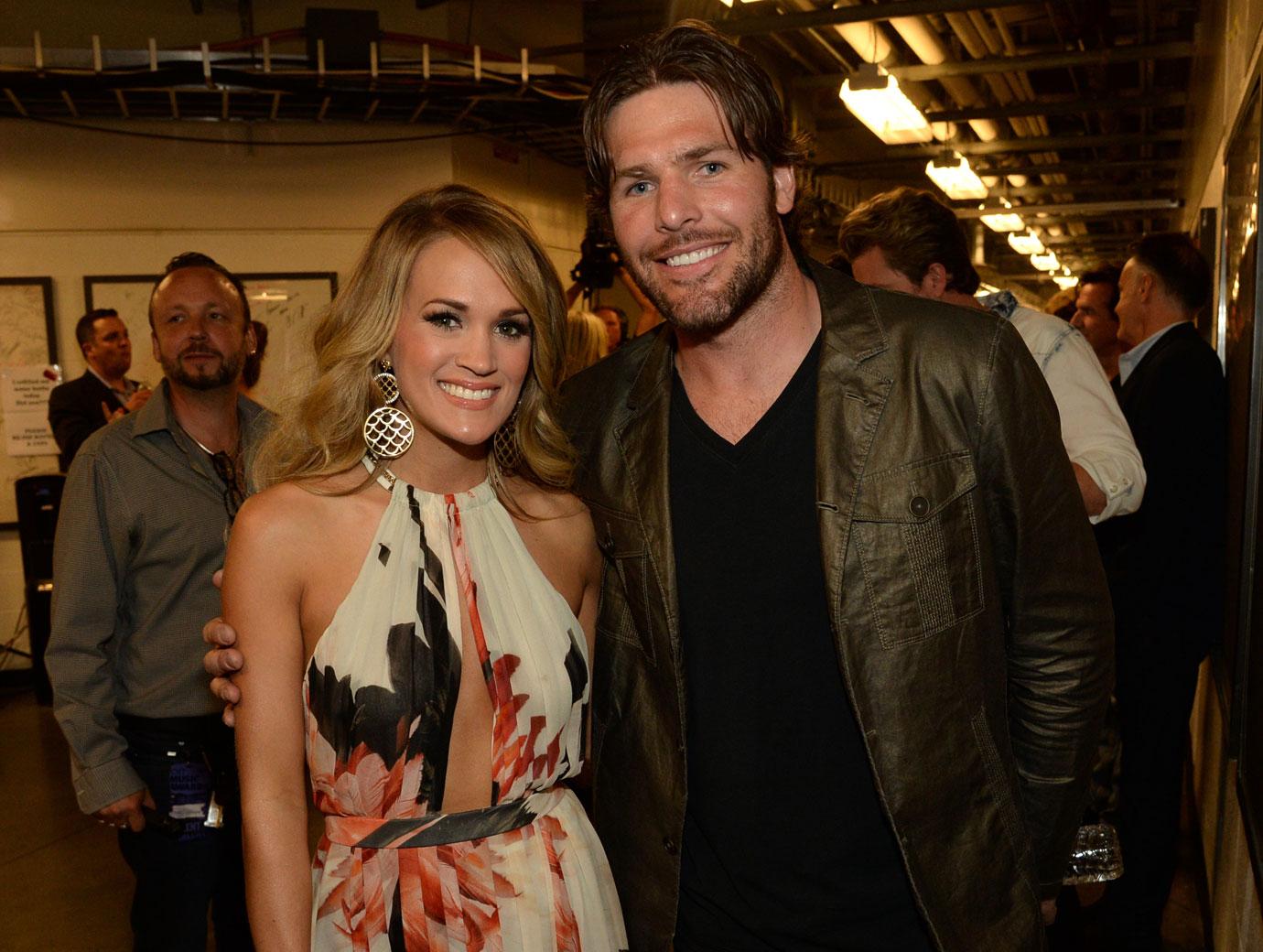 So how does Carrie feel about her hubby returning to the ice for one last time? Looks like her sentiments echo everyone else that is involved. "Captain @mfisher1212 I sure am going to miss watching you play and cheering you on with the rest of Smashville, but I so look forward to seeing what God has in store for you in this next chapter of your life. You've given your teammates and the game your all for so many years...you've worked so hard and made us all so proud! Isaiah and I love you so much and are so excited to be able to have you home a lot more...We can't wait to cheer on the @predsnhl WITH you in the stands!", she shared on Instagram.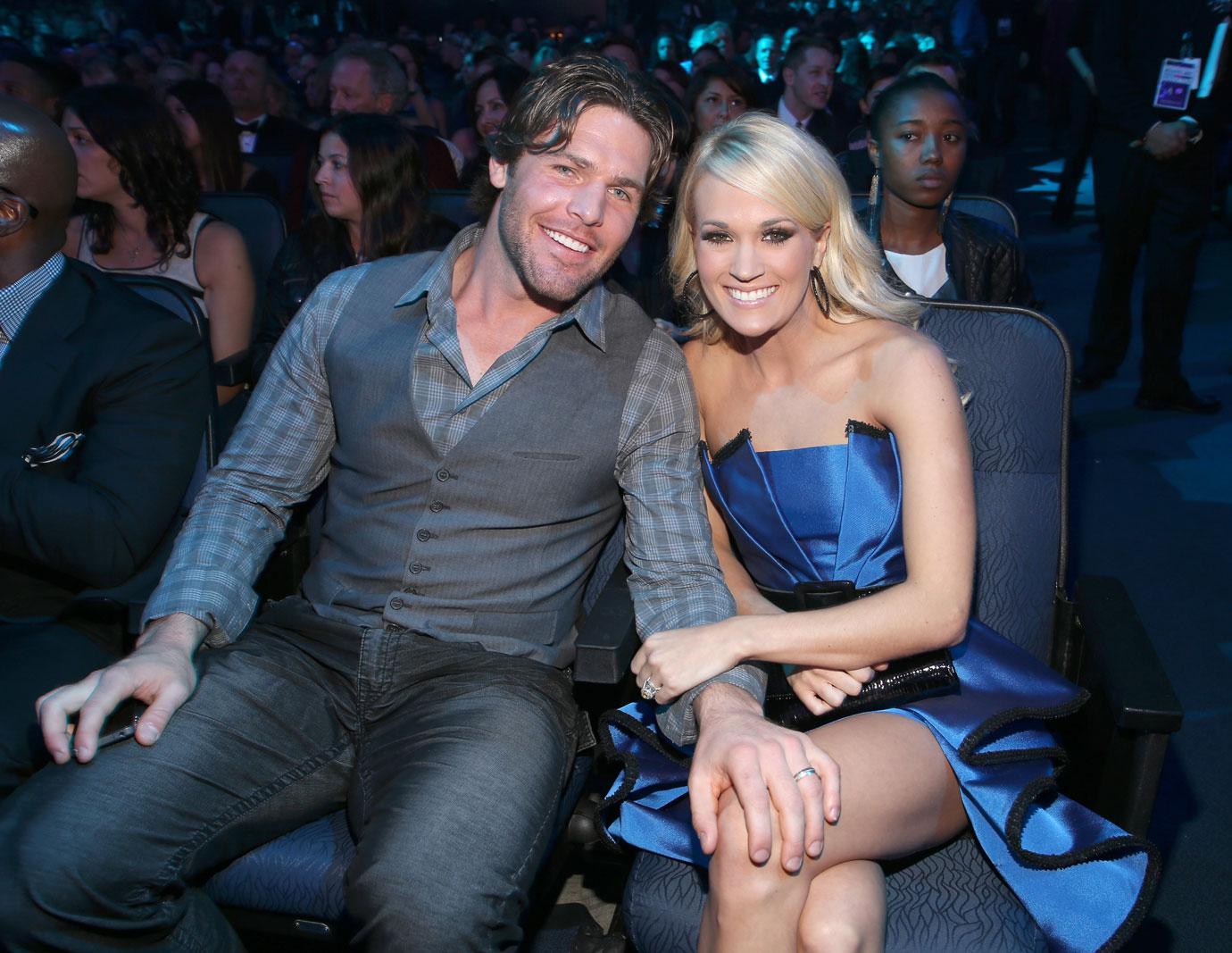 He spoke at a press conference about how he would talk to Carrie about going back or not, but had her support regardless. "Carrie asked me every day what I was going to do, and she was excited for me to come back. I had the blessing of the family, so felt good about that."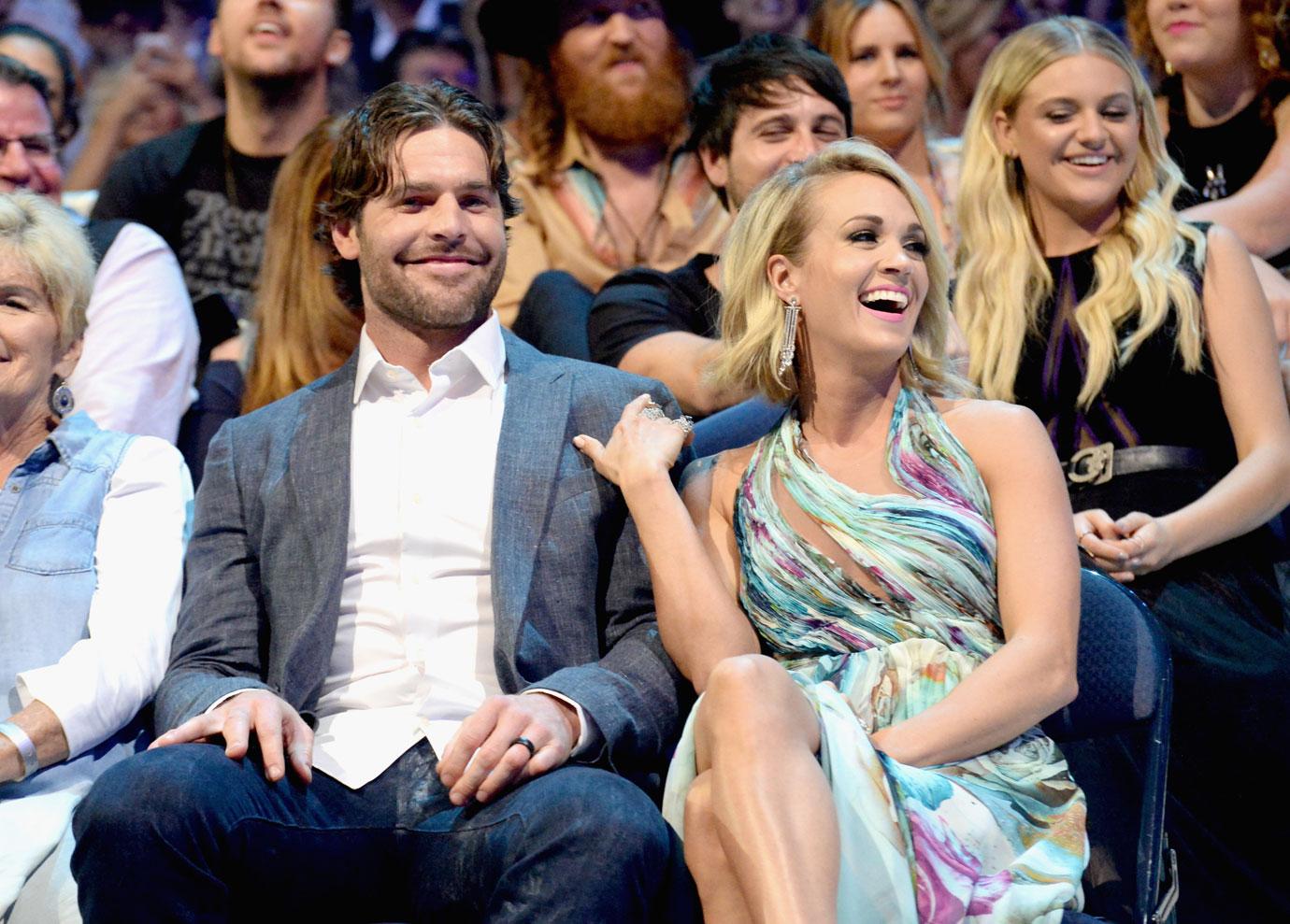 What are your thoughts on Carrie's hubby heading back to the NHL? Sound off in the comments!