PHOTOS
Catelynn Lowell Posts A Beautiful Message About Placing First Daughter Carly For Adoption On Her Ninth Birthday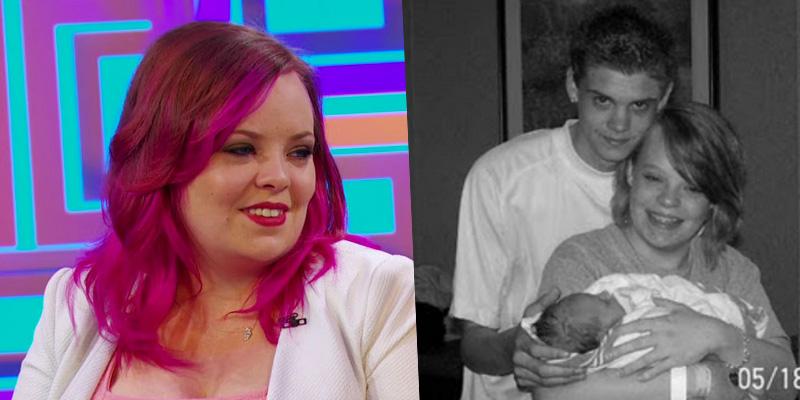 Catelynn Lowell is reflecting back on the hardest day of her life. As fans may know, the then 16 & Pregnant start placed her first daughter, Carly, with her husband, Tyler Baltierra, for adoption following her birth back in 2009. Since then, the fan favorite Teen Mom OG stars have taken audiences on their journey filled with ups and downs of being a birth parent.
Article continues below advertisement
"HAPPY BIRTHDAY CARLY ?? today you are 9 years old NINE!!! That is insane to me!!! Today at 10:39am you took your very first breath and brought so much joy to this world!!! We love you so much and will talk with you later," the reality star wrote in a post on May 18th.
The day before Carly's birthday, Cate reflected on their decision to place their first daughter up for adoption with a photo of the 9-year-old and Nova. She wrote, "Tomorrow is Carly's 9th birthday ? wow... I cannot believe that 9 years ago Tyler and I were waiting to go to the hospital to make one of the hardest decisions of our lives.. but it ended up being one of the BEST things we could of done for her... Carly we love you so much and are so proud of you! #birthdaygirl #adoptionjourney."
Article continues below advertisement
As OK! readers know, Cate and Tyler placed their daughter for adoption after her birth, which was all captured on the MTV series, 16 & Pregnant.
The then very young parents decided on an open adoption so they could still be a part of their daughter's life and be able to visit.
Article continues below advertisement
As viewers have seen over the years on Teen Mom OG, Tyler and Cate are still sharing their journey of being birth parents. In April 2017 Tyler shared a beautiful photo from a previous visit writing, "Adoption is complex. It's been 4 years since I stared at a picture of Carly & just sobbed. It happens randomly...randomly just happened to be this morning #BirthParent."
Tyler also shared a beautiful photo too!
What do you think of Cate's Instagram post? Let us know your thoughts!