PHOTOS
'A Lot Of Deep-Rooted Stuff!' The Shocking Reason Catelynn Lowell Checked Into Rehab Again Revealed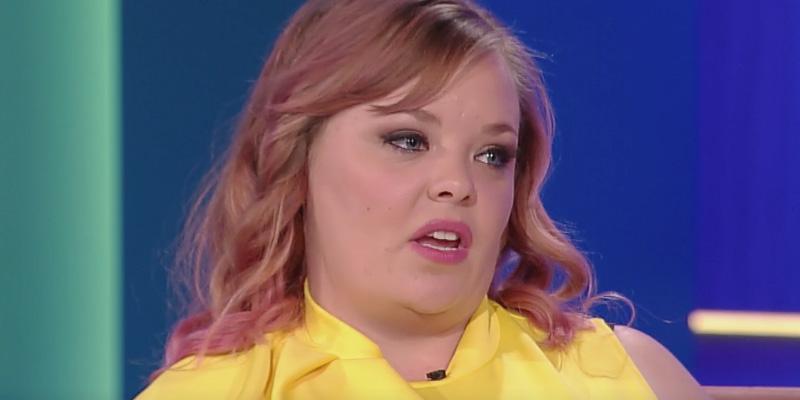 Catelynn Lowell shocked fans when she announced that she was entering treatment for the third time. The Teen Mom OG star revealed on Twitter that she was seeking help for her "trauma," which left fans worried. An insider revealed exclusive details about the mother's decision to get help again to RadarOnline.com.
Article continues below advertisement
"Her suicidal thoughts before were so strong that therapy two times a week wouldn't help," a source close to the couple told the site. "Last time was too close of a call. It's going to take more than a few weeks of therapy to help her recover. If not, he said that she said she's afraid that things like this will always occur."
Adding that Cate will work on "trying to accept her upbringing, the adoption and all of the trauma."
Article continues below advertisement
"There is a lot of deep-rooted stuff going on," the insider said. "This is pretty much her ultimate comeback. She wants to make sure she's at 100 percent before she leaves treatment and unfortunately she isn't that confident in her overall mental health yet."
Tyler sent fans into a frenzy and sparked divorce rumors. "I just don't know if I can do this anymore," he tweeted days after Cate left for treatment. But the source insisted he isn't giving up on their marriage.
Article continues below advertisement
"Ty said that they both know how long the road is ahead of them but they're ready," the source explained. "They're completely in love and fully committed to getting better in every aspect, both of them. Ty said once Cate is out of treatment and in a better place they'll focus on having another kid. A happy ending is what they're after."
On January 17th, Cate announced that she is entering treatment for the third time for a six week program.
Article continues below advertisement
"Well they say third time's a charm," Cate tweeted. "I'm going back to treatment people for 6 weeks to work on my trauma and getting on different meds."
Back in November 2017, Cate revealed that she was having suicidal thoughts and checked into rehab. She returned home before the New Year and for their daughter, Nova's birthday.
Article continues below advertisement
Back in 2016, Cate entered treatment after giving birth to their second daughter for depression.
What did you think of Tyler's tweet? Let us know your thoughts!